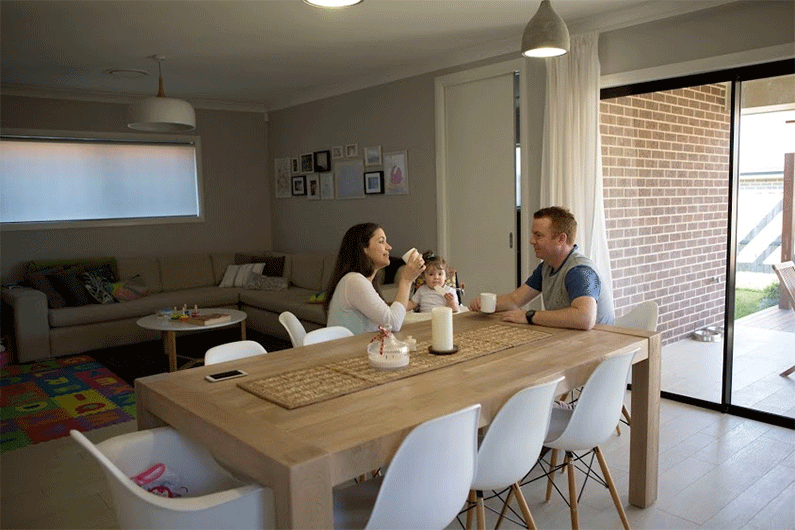 Selling your home is one of the biggest financial transactions you will make in your life. No matter how attached you are to your home and how quickly you would like to find the right buyer, getting expert advice from seasoned professionals and planning your sale carefully will set the right foundation for maximizing your sale price. Here are 10 of the most costly mistakes to avoid when selling your home.
1. Selling without an agent
While not essential, selling without an agent can quickly become an absolute nightmare. Trying to sell your home without a licensed real estate agent can be a costly and stressful exercise. A good agent supports you with invaluable advice on marketing, pricing, and improvements and repairs. They can support you through the process with guidance on negotiation strategies, your rights and obligations, and any potential problem areas. Houses sold with the help of agents tend to sell for more and sell more quickly. Your agent will also help you save time by identifying qualified buyers who are ready to transact in your ideal price range. The key is to find the right agent for you and your market.
2. Consulting the wrong agent
Working with an inexperienced agent who fails to keep you updated and is unable or unwilling to work in your best interests can turn out to be costly for you. You can avoid this by researching and comparing different agents before you formally appoint one. Review their selling history, test their sales skills, and don't be afraid to ask them questions about their track record. The right real estate agent can give you advice on legal obligations and current market trends, and liaise with buyers on your behalf. As a third-party, they are better able to extract honest feedback from potential buyers and obtain vital information that can help you sell your house.
3. Not arranging a professional property inspection
While sellers are usually required to provide certain inspection reports (such as building and pest reports) to the buyer, in some cases it can be a good idea for you to arrange a general pre-inspection well before you put your property on the market. Pre-inspections identify potential issues – especially in older properties – and allow you to fix damages and flaws well before you need to advertise your property or deal with buyers.
4. Not presenting your property as move-in ready
To attract the best buyers, you should stage your home as move-in ready so it's as appealing as the new houses on the market. Clear out excess clutter and remove personal effects for inspections, undertake all necessary repairs and maintenance, and arrange for a professional top-to-bottom clean. Make sure your property's curb appeal matches that of your indoor spaces by tidying up the garden and giving the house a fresh coat of paint if necessary.
5. Not understanding your rights and obligations
Property transactions are regulated by specific laws, and you should be clear on all your rights and obligations at every stage of the process, including issues such as cooling-off periods and providing a contract of sale. Whether you are selling through an auction, tender or private sale, you can avoid costly mistakes by working with the right advisors. A lawyer or conveyancer can ensure all your paperwork is correct and that you understand the contract.
6. Not being completely transparent with the buyer
Property sellers are required to disclose certain matters with buyers through the vendor's disclosure statement. If you withhold relevant information from buyers and the buyer later uncovers these issues after the sale, you could be liable for costs. Always check with your legal advisor and real estate agent to make sure you have disclosed all the information you are required to.
7. Setting an unrealistic asking price
As the owner, what you think your property is worth might be very different to what it is objectively valued at given the current market. Overpricing your property puts you at risk of not attracting the right buyers. Prospective buyers might choose not to view your property if the asking range is much higher than similar properties on the market. Your real estate agent can help you identify a realistic asking price so that you don't turn down fair deals or lose money through underestimating the value of your property.
8. Not using a focused marketing strategy
A simple for-sale sign and an Internet listing probably won't be enough to market your property effectively. A good marketing strategy takes into account your target audience so that you successfully attract qualified buyers and a good open-house turnout. Your real estate agent can help you with appropriate online and/or offline advertising, online virtual tours, optimising your photos, and presenting your house in its best light.
9. Not formulating a solid negotiation strategy
Negotiation can be a vital part of your sale process, especially if you are selling by private sale or tender. Stay objective during the process and keep your negotiation goals in mind. Do your research before negotiation so you are clear on your acceptable price range. This means you'll be more likely to agree on a price that both you and the seller are happy with.
10. Doing no planning for the post-sale stage
Failing to plan for contingencies such as a drawn-out sale process or a change of mind by the buyer can also lead to costly outcomes involving, for example, your mortgage or closing costs. Make sure you have a solid plan in place for what comes after the sale and in case any unexpected events arise.