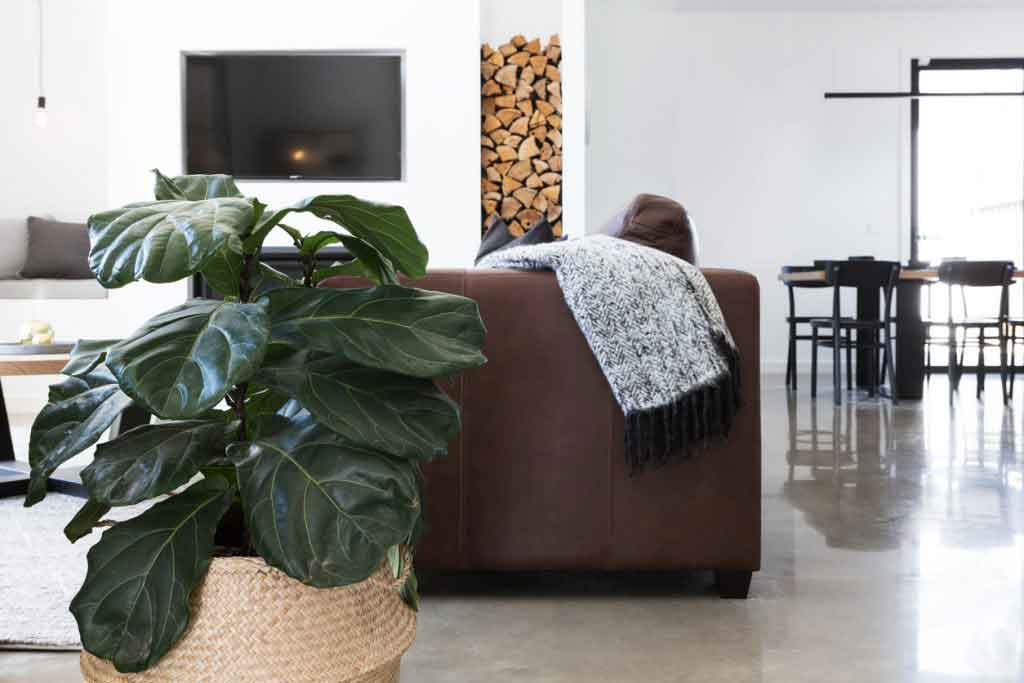 Deciding what renovations to undertake before selling can be tricky - even deciding what renovations to undertake when you're planning on staying put can be an arduous task. We thought we could glean some inspiration from one of Australia's much loved renovation shows, The Block.
And with The Block 2017 season (the show's location is rumoured to be in Elsternwick this year) being just around the corner, we thought that there's no better way to gain inspiration than taking a look back at some of the TV show's greatest property transformations.
If you're renovating to add profit, then you need to be beware of the perils of overcapitalising, and getting a return on your hard earned cash. It is all too easy to get carried away. You also need to be wary of following 'hot trends' that might well go out of vogue before the next episode or season is out.
The bottom line to remember when renovating for profit at selling time is that you're selling a lifestyle - so help prospective buyers imagine themselves living in your home.
We think these twenty ideas are rock solid additions to your home, and might just convince a browser to become a buyer.
1. Wet room
Block inspiration: Luke and Ebony (2015)
Wet rooms were hot when Luke and Ebony put this bathroom together for Blocktagon 2015, and this bathroom is still a stunner. With a single pane of frameless glass the room is airy and allows you to fully appreciate the stunning midnight blue wall tiles. There is also acres of natural light, a rarity in most bathrooms - and something all buyers love.
Get the look: The key to any wet room is careful planning, especially when it comes to drainage. You don't want water pooling and collecting anywhere. Budget: You are going to need a tiler, who could charge anywhere from $60 to $120 per square meter, depending on the type of tiles and how difficult the job is. If you are renovating a whole bathroom, expect to spend $15,000 and up.
2. Feature walls from The Block
Block inspiration: Dan & Carlene's Guest Room (2016)
Wallpaper has come a long way from the terminally uncool product it was a decade or so ago. No surprise it has made a comeback when you have access to this removable vinyl Art Deco inspired version. Without its feature wall, Dan & Carlene's guest room just wouldn't have had the same impact or sense of glamour. And with self-adhesive vinyl say goodbye to faffing around with glue. Get the look: This is one job you could definitely do yourself. Failing that a painter/decorator or dedicated wallpaper hanger will be able to help.
Budget: The Block Shop lists this at $629.00 for a roll (600mm x 2500mm) with a matte smooth finish.
3. Focus on fittings
Block inspiration: Julia and Sasha's master bathroom (2016)
It is the details that count, and no more so than in bathroom, where buyers are likely to take note. And Julia and Sasha's polished brass fittings - taps, shower heads and bath spout - in their master bedroom are definitely eye catching. Not only does coordinating all these elements make practical sense, it gives the room an elegant simplicity.
Get the look: If you just want to switch out your current tapware for a range with a bit more pizzaz you are going to need the services of a licensed plumber. If it is part of full blown overhaul of your bathroom, put an experienced tiler on your tradie shortlist.
Budget: If you are just swapping out tapware, you could get away with spending under $1000. Depending on the size of your bathroom, a full reno could run anywhere from $15,000 to $30,000+.
4. Show your laundry some love
Block inspiration: Julia and Sasha (2016)
Who ever prioritises the laundry in their reno planning? No, we didn't think so. Fact is everyone thinks laundry is hard yakka, but it needn't be if it is as well planned as Julia and Sasha's. As you can see storage is key to keeping a small space uncluttered, with open shelves and an under-benchtop cupboard. The stone tile splashback is a nice lux touch, and not one you would expect to see in a laundry - and a feature potential buyers might appreciate.
Get the look: You are going to need the same tradies as a bathroom renovation here - a sparky, plumber, tiler and cabinetmaker.
Budget: Excluding the appliances - washer and dryer - an overhaul of your laundry should be doable on a budget of around $2,000, depending on the materials you choose.
Read: How much does a bathroom renovation cost?
5. Go Venetian
Block inspiration: Kingi & Caro's Venetian render (2015)
Even the most committed renophiles hadn't heard of Venetian render when Kingi revealed the secret ace up his sleeve in 2015. And being a renderer by trade certainly helped them. Otherwise known as Venetian plaster, the secret to its distinctive look is the addition of marble dust to the plaster mix. It is then polished up to give it an opulent, sheen that may as well scream 'luxury'. In their bathroom it looks stunning - and could quite easily convince a buyer to sign on the dotted line.
Get the look: No prizes for guessing that you are going to need the services of a renderer or plasterer, preferably one who has worked with this technique before.
Budget: You can expect to be charged anywhere from $45 to $90 per square metre.
6. Concrete
Block inspiration: Shay & Dean's Guest Ensuite (2015)
Once upon a time the only concrete element of a house would have been the foundations. Fast forward to The Block 2015 and you have concrete in the bathroom and kitchen. This handmade concrete vanity basin certainly gave Shay & Dean's guest ensuite a 'wow' centrepiece, and started a trend that is still going strong in 2017. Get the look: You are going to need a plumber to get your concrete basin connected.
Budget: Don't expect budget prices for anything handmade. At $595 this certainly isn't a steal, but imagine if it is the thing that a buyer loves, and convinces them to make an offer on your home. And if you are going spend anywhere on your reno, your bathroom is a sound investment.
7. Statement lighting
Block inspiration: Vonni & Suzi's Dining Room (2015)
A sure way of giving a room a real persona is to install a piece that dominates a room. Something that sparks conversation and catches the eye - a genuine statement piece. For Vonni & Suzi their 6 light pendant did just that for their 2015 dining room renovation, and would look equally stunning hung above a kitchen island.
Get the look: In this case your lighting - and any electrical item for that matter - needs to be installed by your friendly local sparky.
Budget: This light retails for $795. Don't forget to factor in the electricians labour. Unless this is a new install that requires fresh wiring this shouldn't take them take more than a couple of hours.
8. Outdoor shower from The Block 2014
Block inspiration: Alisa & Lysandra (2014)
Ok, this is not something that can help sell your home, but there is something inherently luxurious about an outdoor shower that reminds us of a luxury tropical resort. And even though Alisa & Lysandra delivered this as part of their downstairs bathroom and terrace way back in 2014 - we think this is still very much on-trend. Note how they got a seamless look from using the same tiles indoors and out, and the grill behind the showerhead defines the area perfectly.
Get the look: Your outdoor shower project would need drainage installed (plumber), tiling (tiler) and some pot plants from your local nursery.
Budget: You might get an outdoor shower installed for less than a grand. It really depends if you need to install plumbing (hot/cold water) to the area you want to install your shower in, where costs will escalate.
9. Install a wine cellar
Block inspiration: Charlotte and Josh (2014)
Don't fancy making the arduous journey to Dan Murphy? Then install a wine cellar. Make no mistake this is guaranteed to impress anyone who visits - including a potential buyer with a collection of their own. Charlotte and Josh made their version very appealing with accent lighting, funky timber storage, classy tiling and an impressive chiller that holds many bottles of the good stuff.
Get the look: The most practical option for your own cellar is to convert an existing room, say a space under the stairs. Then all you need is some shelving (IKEA or hire a carpenter) and make space for a chiller - the bigger the better :)
Budget: A 35 bottle wine chiller or cabinet goes for around $680. Custom shelving might set you back $500, depending on what timber you use and how many bottles you need to store.
10. Exposed brickwork
Block inspiration: Kim & Chris (2016)
Exposed brickwork is definitely a thing, a trend inspired by industrial and commercial spaces. Kim & Chris got the balance right in last years living room reveal, not overdoing it and keeping it to a single pillar and the fireplace wall. Coupled with the hardwood floors, light drapes and neutral carpet - a very inviting space. Be warned - your gran may walk in and think your plasterer still needs to finish up.
Get the look: Before you begin tearing your plaster off make sure your home is built with the requisite red bricks. Otherwise you can get digitally printed vinyl wallpaper which convincingly mimics the look. For floorboards, expect solid timber to cost significantly more than floating or laminate.
Budget: If you are DIY savvy you could strip the plaster off yourself. Flooring starts at $45 per square metre for laminate and can escalate to $100+ per square metre for solid timber.
11. Cool courtyard
Block inspiration: Will and Karlie (2016)
There is definitely a knack to getting an outdoor area right, especially as most of us have relatively small spaces to work with. The key is to keep it simple and uncluttered. Will and Karlie nailed this with their 'oasis' courtyard, with a carefully selected mix of planting, paving, rustic wall art panels and simple yet effective outdoor seating.
Get the look: A landscaper could help you take care of the entire project. Alternatively you could hire individual trades including a paver, gardener and carpenter or handyman to build the seating.
Budget: Depending on the space you are working with, budget anywhere from $5,000+.
Read: How landscaping can add 15,000 dollars or more to the value of your property
12. Kids storage
Block inspiration: Kyal & Kara - The Block winners in 2015
For families looking to buy you are always going to score points for spaces that are practical for their children. Here Kyal & Kara hit a home for the Red Team in 2015's Reno Rumble with this boys bedroom. Note the generous built-ins and nook integrated into the bed frame. Any parent will tell you that you can never have enough storage for kids 'stuff'.
Get the look: You are going to need a cabinetmaker, preferably one who specialises in built-in wardrobes and/or a carpenter who can knock up that nifty timber bed.
Budget: A wardrobe is going to cost you in the region of $1200 depending on the size of your space.
13. Black in the kitchen
Block inspiration: Ben & Andy (2016)
Once upon a time you would struggle to find anything black in a home, besides the TV or perhaps a coffee table. Now it is firmly on trend, in bathrooms (tap ware) and in our kitchen renovations. Here primary school teachers Ben & Andy used it very tastefully for the wall mounted cabinetry and wine rack.
Get the look: Outlets like IKEA and Freedom both have cabinetry ranges that are affordable, easy on the eye and durable. Depending on how involved the job is a handyman or kitchen renovator should be on your speed dial. Otherwise, if you want custom cabinetry, be prepared to pay more for this.
Budget: Depending on the size of your kitchen, your cabinetry may cost in the region of $4,000 to $8,000 for a mid-range product line.
14. Bold bedheads
Block inspiration: Dan & Carleen (2016)
Want to give your master bedroom some real wow factor for an open house? Take some inspiration from one of The Block's bedrooms! All you simply need to do is install a bedhead. Like wallpaper, which is also used to great effect here, bedheads have been in and out of fashion. The good news is that they are back, and with a practically limitless range of upholstery, you can choose a fabric that suits your space.
Get the look: You have the option of buying a bedhead or get crafty and make your own. Either way, it is guaranteed to transform your bedroom.
Budget: If you are set on an upholstered bedhead with detailing expect to pay in the region of $1,200, depending on the size of your bed and the fabric.
15. His & hers in the bathroom
Block inspiration: Dan & Carleen (2016) There are two rooms you really need to get right to impress buyers - your kitchen and bathroom(s). Dan & Carleen made the right choice by opting for his and her basins on a wall mounted vanity. Not only does it look great but it is also practical and saves time on busy weekday mornings. The other elements - juxtaposed subway tiles, lighting and oversized mirror - also impress.
Get the look: Your best friends in a bathroom renovation are a plumber and tiler. You will need a sparky of you are installing new lighting.
Budget: Subway tiles cost around $70 per square metre, while wall mounted vanities start in the region of $800 excluding the basins.
16. Savvy kitchen storage
Block inspiration: Luke & Ebony (2015) Want to impress savvy buyers? Make sure your kitchen has tons of storage. Think ample overhead cabinetry and deep soft-close drawers, just like Luke & Ebony delivered in their spacious kitchen reveal.
Get the look: You have two options here, ready-made cabinetry from outlets like IKEA and Freedom, which are cost effective and come with a guarantee. Or have a kitchen cabinetmaker custom build it all.
Budget: Expect to pay anywhere from $3,000 to $8,000 (installed) for flat-pack kitchen cabinetry, and significantly more for a custom designed version.
Read: How much does a budget kitchen renovation cost?
17. Outdoor kitchen
Block inspiration: Julia & Sasha (2016) Gone are the days when a rusting barbie on the balcony is acceptable. Think bigger and better, like a full blown outdoor kitchen. Julia & Sasha's interpretation is spot on and classy, with a durable stainless steel grill, engineered stone benchtop and timber fronted cabinetry.
Get the look: For a build of this quality you really need to speak to an experienced kitchen builder, preferably one who specialises in outdoor projects, who would coordinate a stonemason for the benchtop.
Budget: Expect to pay $400 to $550 per square meter for engineered stone and $2,000+ for a 4 burner stainless steel barbie.
18. Bathroom retreat
Block inspiration: Hayley & Jim (2016) Hayley & Jim's bathroom could well be in a luxury Asian spa, which conjures up images of chilled out bliss - just the thing a buyer can relate to. The freestanding bathtub, large format stone tiles and use of wood all combine to the sense of serenity - and the skylight ensures there is a flood of natural light.
Get the look: Make no mistake a bathroom like this is going to cost you - but we think it is a sound investment in the right home and market. You are going to need a top notch bathroom builder and/or tiler, as well as a plumber who knows his stuff.
Budget: Freestanding baths start at around $1,500 (acrylic), though you could pay $3,000+ for a natural stone version. And you will be paying $80+ per square meter for high quality natural stone tiles.
19. Vertical goes the garden
Block inspiration: Caro and Kingi (2016)
Vertical or hanging gardens are definitely in vogue, but they can be hard to maintain, which is why Caro and Kingi's succulent version is so clever. Not only are this family of plants waterwise, but they require minimal care. That is definitely a win/win. Again, small details like this installation on a balcony help prospective buyers imagine living in your home.
Get the look: This is one project you can take on yourself. It is as simple as visiting your local nursery and getting some pots up on your wall. Failing that ask a mate or your local handyman to help out.
Budget: This is one job that is very light on the wallet/purse, depending on the scale of your ambitions.
20. Picture perfect prints
Block inspiration: All Seasons Putting art on your wall is hardly new, but you are literally spoilt for choice with your options today. For interior styling prowess, opt for simple seascapes or black and white prints that tie in with the decor of your home. If you are selling go for fairly neutral images that everyone can relate to, rather than posters of your favourite rock band.
Get the look: Head online for inspiration.
Budget: Another job that is not going to break the bank, all you need to do is get them hung straight.