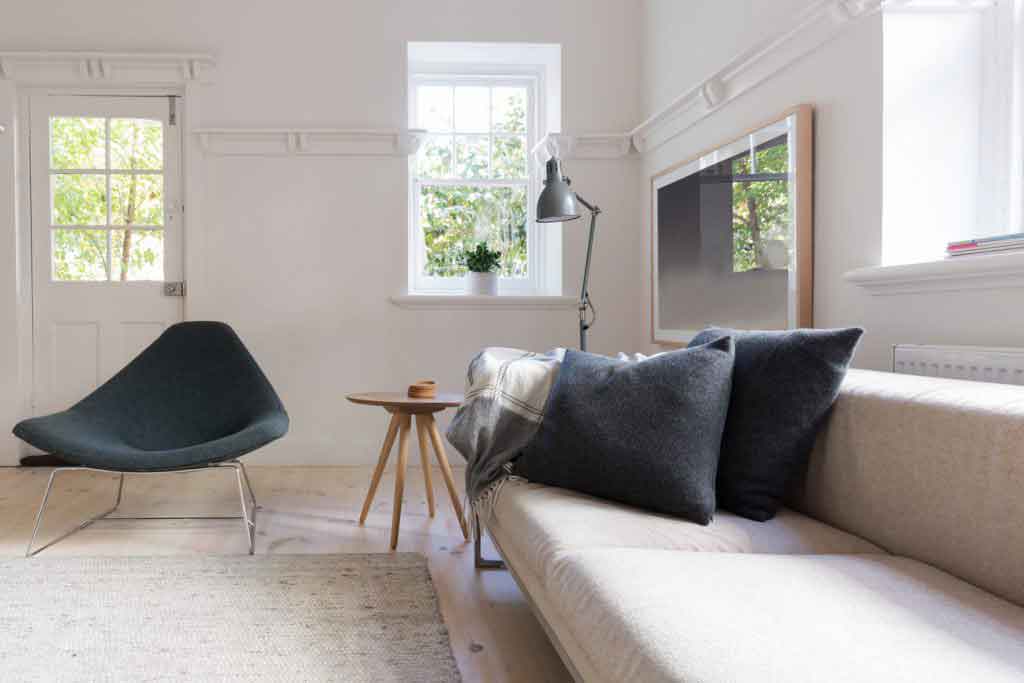 If you're anything like other property obsessed Aussies, you've probably spent many hours browsing real estate listings to get a feel for the market and prepare for your next move. And if you've come across homes that look like they're straight out of Vogue Living, this is likely the handiwork of talented real estate stylists.
Why are home stylists in such high demand? Well, they can add a whopping 12% to your sale price. We've taken cues from some of the most beautiful listings to give you a list of 10 interior design trends to look out for - inspired by home stylists of course.
Read: 6 easy ways to add instant value to your home in one weekend
Real estate stylists keep palettes consistent
One of the biggest things that interior stylists are currently doing is sticking to an interior colour scheme that makes sense and creates a sense of cohesion throughout the home. While the palette may change slightly as your progress through the property, the colours will have a close enough relationship to each other that as you enter a new room, the change won't be jarring.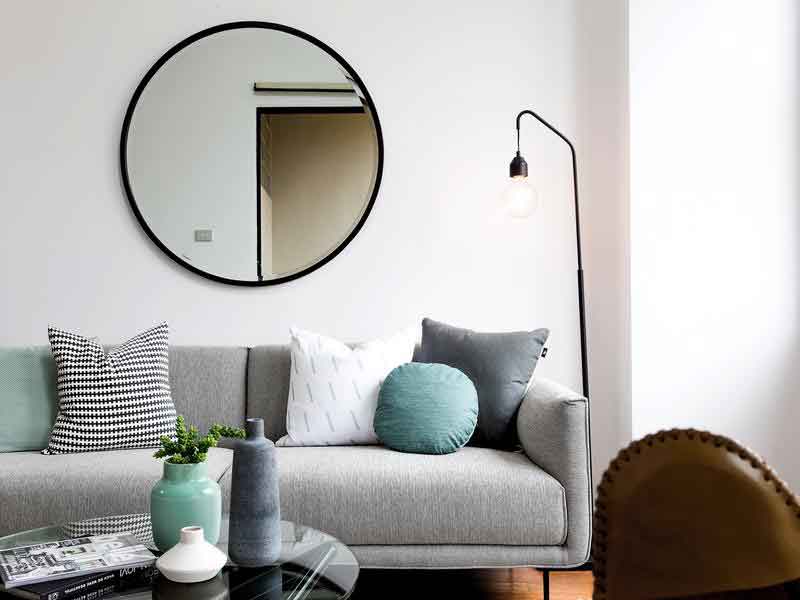 Source: Belle Property Surry Hills
They love Scandinavian style
Scandinavian interiors focus on simplicity, functionality and beauty - think plenty of natural light, wooden floors, muted tones and soft furnishings. It's an interior design trend that has quickly gained ground and sees no sign of slowing down.
To incorporate Scandi style into your own home, look at the colour white as the overall base for everything and then layer subtle hints of colour over the top. Spaces are put together to communicate and encourage an easygoing and simple lifestyle, so cut the clutter, and use only a few simple pieces of decor to add some personality to your space.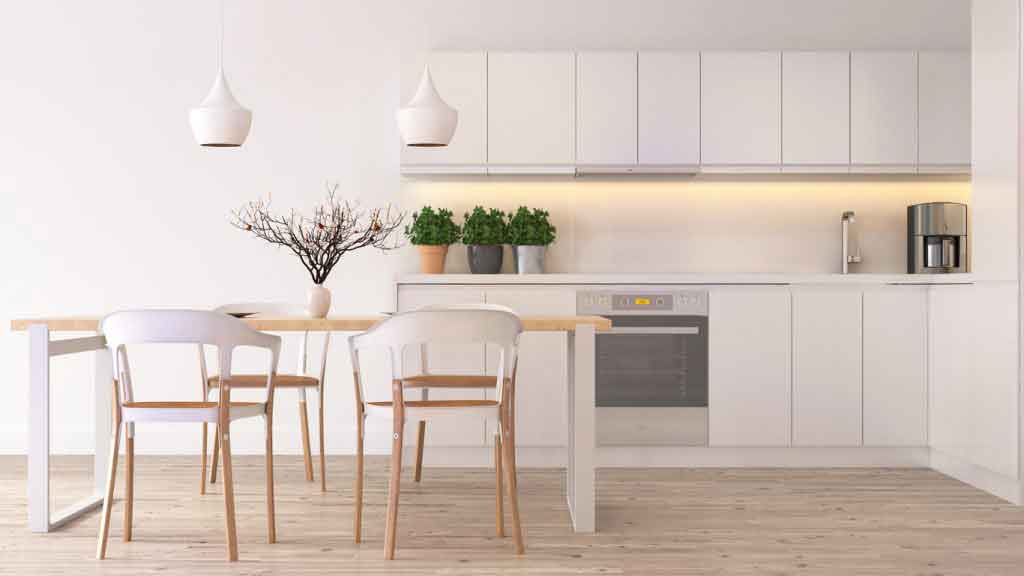 "When it comes to stylists, people often view their job as simply adding stuff, when really, the approach is more about removing clutter and simplifying."
They keep interiors minimal
Taking a minimal approach to home styling is a tactic that has been used by home stylists for years. And unsurprisingly so, mainly because putting a cluttered, cramped, highly personalised and dated home on the market is the easiest way to drive down your sale price.
Styling a home can often get a bad wrap as people will often think of it as 'adding stuff' when really, the approach is more about removing clutter and simplifying. Many home stylists will work with what you already have, remove unnecessary items and simplify.
Tips for minimal styling
The most important thing is to be really strict with your colour palette, because adding a lot of colours and objects is the easiest way to make your home look busy and overwhelming to buyers when you're selling, or even to visitors when you're staying put.
Stick to tones from the same colour family so that you can add some interest without making your space look confusing.
Other tips:
Stick to simple lines and shapes - lose any items with intricate details.

Ramp up the texture in your home with throws, cushions and objects in the same colour family.

Use art and plants to bring your room to life, but make sure you keep your art muted and 'quiet' so that it doesn't command and take over the entire space.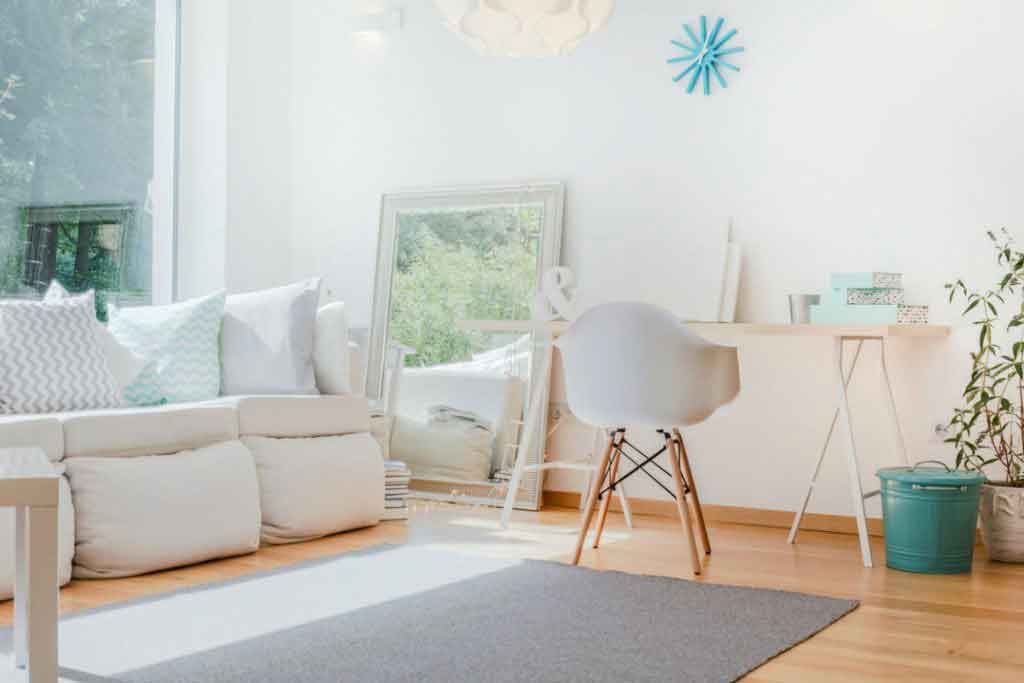 They use large scale photographic pieces to anchor a room
Striking photographs in muted tones are having a moment in the real estate styling industry. Think large scale black and white pieces and desert landscapes in soft muted tones. These pieces are often cheaper to buy than original art, and can look just as beautiful.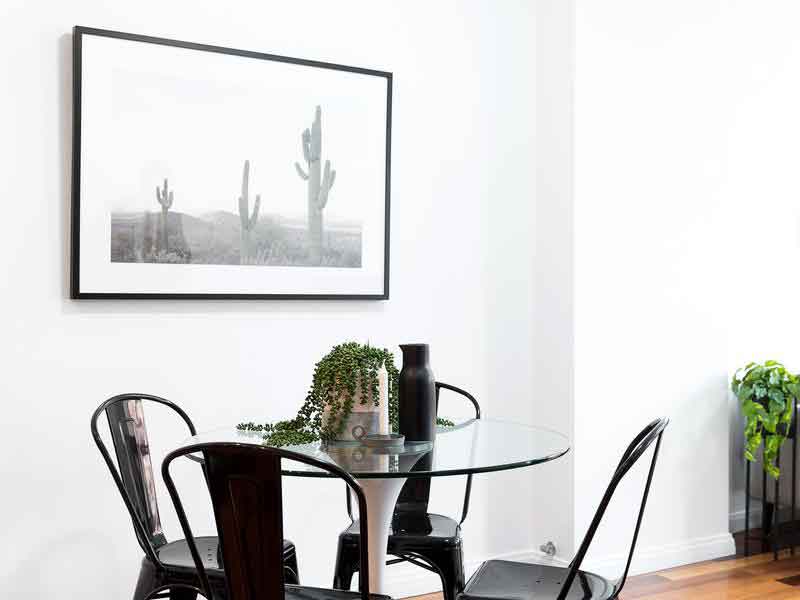 Source: Belle Property Surry Hills
Indoor plants are a non-negotiable addition to a well-styled home
You'd be hard-pressed to find a styled real estate listing without even just a little hint of greenery. Stylists love using plants to brighten up a space - perhaps it appeals to something more innate within us. Studies have also shown that plants in a space are linked to increased creativity, productivity and overall wellbeing. It's therefore no surprise that they're so popular.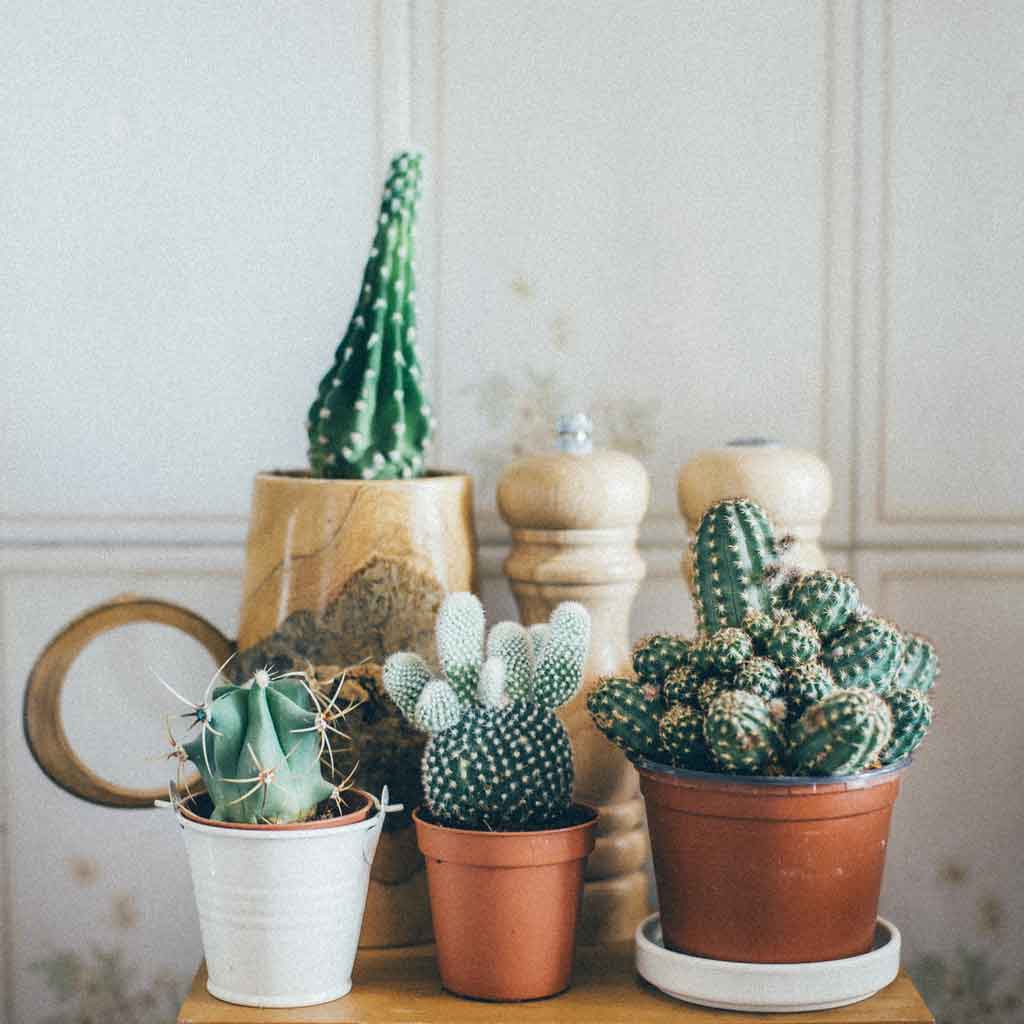 There are plenty of indoor plants to suit your maintenance style and personality. From the humble fiddle leaf fig through to cacti, orchids, succulents and peace lilies, you're bound to find something that looks at home in any room.