With her finger on the pulse of all things interior design and decorating, Luisa Volpato, Head of Advantage Interior Design shares her top five tips for the latest design trends to watch.
From the revival of terrazzo, to embracing velvet and dark colours, and mixing it up with art and accessories, how will you give your home a face lift next year?
1. Move over marble… hello Terrazzo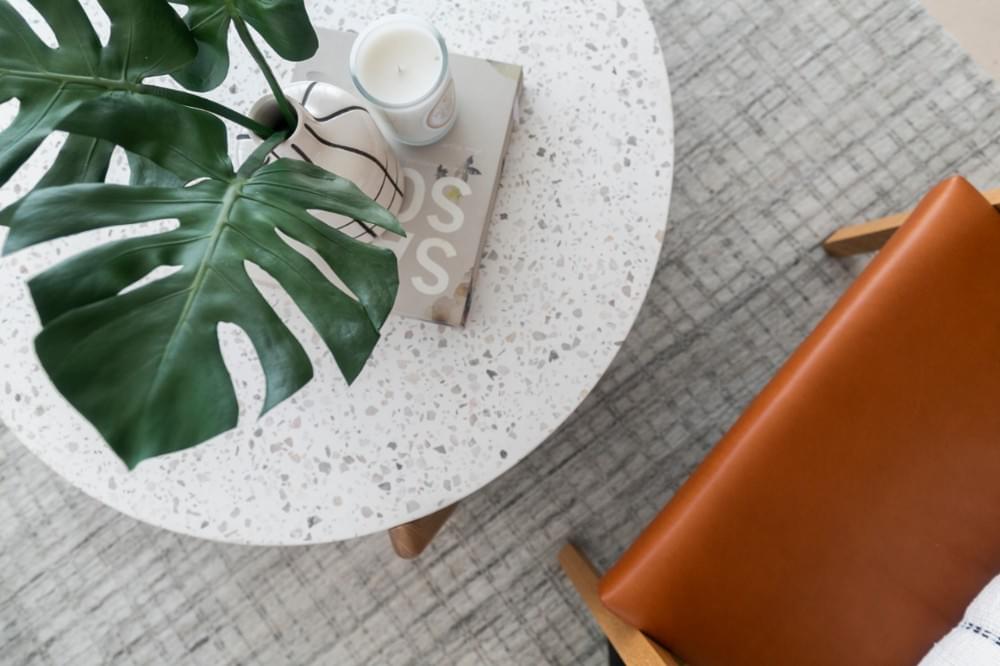 Our love affair with marble is by no means over and affordable accent pieces like side tables and lamp bases mean we can all have a little bit of luxe in our homes.
Like marble, Terrazzo is also working its way into our lives and homes and is being featured from flooring to benchtops and tiles as well as beautiful furniture pieces.
The composite material, a mixture of cement with chips of marble, quartz, granite and glass, can be polished, honed or brushed. It adds texture and interest to a surface or space and looks great teamed with timber.
2. Mix and match art
Art is one of the ways we can truly express our individual style and surround ourselves with items that have meaning to us. More than ever, we are seeing different art themes and ideas being mixed and matched to great effect, often on the same wall or on a gallery wall.
"More than ever, we are seeing different art themes and ideas being mixed and matched to great effect, often on the same wall"
You're only restricted by your imagination, so don't be afraid to combine different shapes, sizes and ideas. The trick to making this work is to ensure that there is strong contrast between the imagery such as pairing a simple black and white line drawing with a colourful piece or keeping the colour scheme consistent, say black and white, and pairing two completely different ideas together.
Read: Why property stylists are a seller's secret weapon
3. Versatile velvet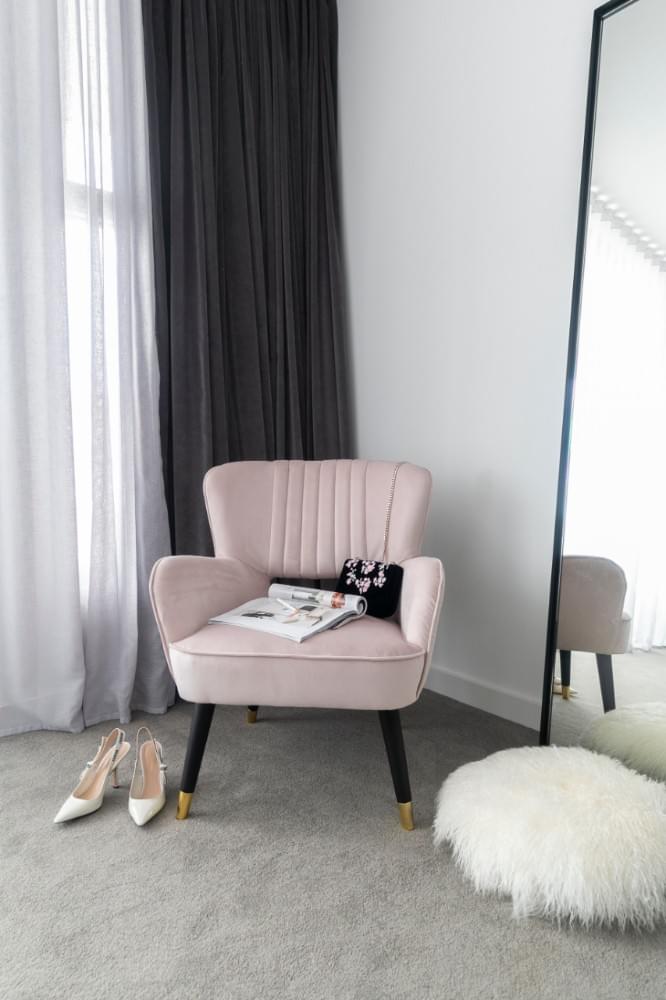 If you thought velvet was only suited to luxury and opulent interiors, then think again. Velvet has well and truly broken into the mainstream and there's no sign of this trend disappearing just yet.
Jewel tones such as sapphire and ruby are all the rage, or for something more subtle try a pastel like blush or light blue. For a more understated look, a soft grey, taupe or cream is a safe bet.
If you're not afraid to make a statement in a room, then velvet is great on an upholstered bedhead or sofa. But if you don't want to go all out then why not start small with some scatter cushions, a feature armchair or dining chairs?
Advances in fabric technology have also made today's velvets more user friendly and low maintenance than ever, so you have no excuse not to give velvet a go.
4. Don't be afraid of the dark
Changing your wall colour is one of the easiest and relatively inexpensive ways to give your home a facelift. Yet all too often people are too conservative in their choice of colours and this can result in all too white or light and uninspiring rooms.
Contrary to popular belief, dark colours do not make rooms feel smaller. Deep light-absorbing colours are great to make rooms, such as bedrooms, feel cosier and more luxurious.
"Deep light-absorbing colours are great to make rooms feel cosier and more luxurious"
Dark colours like moody blues and deep charcoals can make a room feel more intimate while gem-like shades such as emerald can give a space a sense of glamour.
If you're not game to paint a whole room dark, then why not start with a feature wall? But importantly don't leave a feature wall blank – the colour only works to provide the perfect backdrop for say a bedhead, a large piece of art or a mirror.
5. Less is more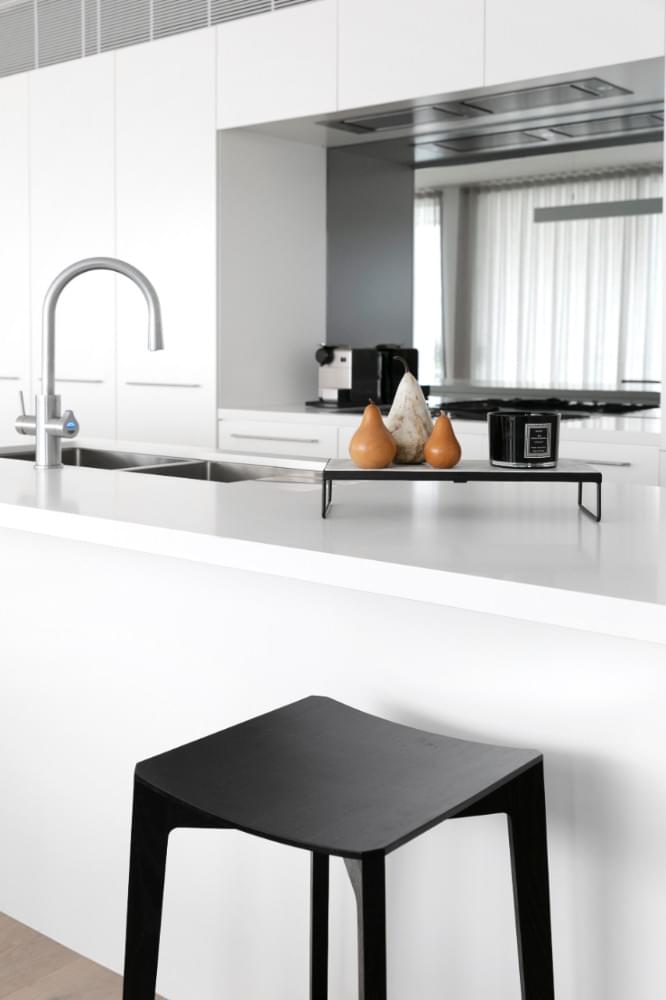 The world is abuzz about Marie Kondo, the Japanese organising consultant and best selling author of the book, "The Life-Changing Magic of Tidying Up."
People are getting on board with her KonMari Method - a system of simplifying and organising your home by getting rid of physical items that do not bring joy into your life.
While we don't expect that every single possession we own should bring us joy, I definitely agree with her principles of reducing clutter and focusing on things that have meaning or serve a practical purpose.
When it comes to decorating, less is definitely more. This particularly applies to accessories and decorative items. A few carefully chosen items will always look better than a whole range of bitsy pieces that do no more than collect dust. I like to group items together on a tray or platter to keep everything perfectly in place.
Content supplied by Luisa Volpato for Advantage Interior Design (@advantage_interiors)