Whatever happened to 2019?
Before we finish off our Chrissie shopping and wrapping, December means it's time to take a look at the top stories that made headlines in the Australian property market during 2019, with a sneak peak at how our capital cities performed and what 2020 could hold.
Let's start with those headline stories from the world of property.
Election brings certainty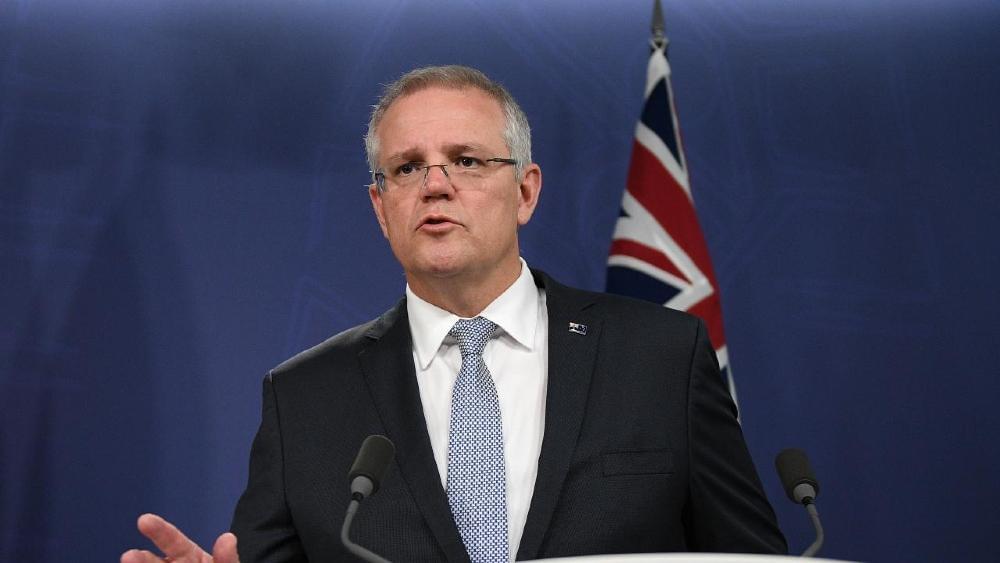 In a stunning turnaround, new Liberal leader Scott Morrison confounded the polls, bookies and analysts by trouncing Labor in the 2019 election. And if the market was anything to go by, investors breathed a collective sigh of relief at the result, with the ASX 200 share index rising on the news.
At the end of the day voters appeared to have chosen the Coalition and certainty over Labor's fresh start, with promises and policies that are perceived as 'business or investor friendly'. This included tax cuts, a return to budget surplus, funding for a number of infrastructure projects and last but not least, help for first home buyers.
Labor's plan to abolish negative gearing and double capital gains tax evidently did not sit well with the majority of voters, and were a critical element in alienating the electorate.
The election result had an immediate impact on the property market, and seemingly returned confidence to the broader market with buyers in Melbourne and Sydney particularly active post-election.
APRA loosens the purse strings
One factor that has restricted activity in the market since 2017 has been the availability of credit. This all changed in June this year when the Australian Prudential Regulation Authority (APRA) relaxed the serviceability restrictions on home loan mortgage assessments. This meant investors were able to borrow larger amounts, up to 14% more for a typical home loan.
"The relaxed seviceability restrictions mean that investors are able to borrow up to 14% more for a typical home loan"
This together with the election result and interest rate cuts were widely attributed as the ingredients that jump started the property market from mid-2019.
Interest rates at record lows
In 2019 the RBA used the tools at its disposal, most recently cutting the official cash rate by 0.25% to a new record low of 0.75% in October, in an attempt to provide some stimulus to the economy.
This was the third rate cut in five months, and seemed to have stabilised consumer sentiment and given some impetus to the property market - particularly in Sydney, Melbourne and Perth, which has been in the doldrums since 2017.
More cracks in the system
If you recall last year's review, you may remember we reported about a new high rise apartment building - Sydney's Opal Towers in Homebush - having to be evacuated due to large cracks appearing in the structure. Well, another high-rise apartment complex has had similar concerns this year, though this time the 122 units in Mascot Towers were evacuated over subsidence and movement in the building.
Owners have been forced to take out a $5 million commercial loan to cover an expected repair bill of some $20 million, with media reports indicating that up to one third of owners cannot afford to fund the repairs. Structural engineers indicate that the problem lies within the buildings' foundations, and the issue is actually worse than initially thought.
This compounded the impression that we are in the midst of a shoddy building epidemic, especially for large-scale developments, as other high-rise buildings were identified to have non-compliant combustible cladding.
But, enough of headlines - how did our capital city markets perform over 2019? Let's find out!
How real estate in the capital cities performed in 2019
Overall 2019 has been a year of two halves for the national property market, with the Federal election proving to the watershed moment. This is after two years in the red, where all the major capital city markets were in decline. This is still the case if you look at most locations on an annual basis, with the exception of Hobart and Canberra.
| | | | | |
| --- | --- | --- | --- | --- |
| | Median dwelling value | Quarterly Change | Annual Change | Average Days on Market |
| Sydney | $840,072 | +6.2% | +1.6% | 38 |
| Melbourne | $666,883 | +6.4% | +2.2% | 32 |
| Brisbane | $497,491 | +1.8% | -0.5% | 59 |
| Adelaide | $433,845 | +0.9% | -0.5% | 53 |
| Perth | $437,080 | -0.9% | -7.7% | 60 |
| Hobart | $474,186 | +2.8% | +4.2% | 26 |
| Canberra | $611,841 | +3.2% | +3.0% | 35 |
Sydney real estate market 2019
Buyers are back in the Sydney market with a vengeance, after a 2018 spent in the doldrums, down -8.9% over the year. This market is marginally up 1.6% for the year for a median dwelling of $840,072 but crucially it's up 6.2% in the quarter to the end of November 2019. If the recovery continues into 2020, it is conceivable that this market could top it's previous highs set in 2017.
Look closely at the data and it's clear that the top end of the market is leading the way, having increased 5.9% in the last quarter, with mid-range properties only up 3.2%. Other positive indicators include the days on market metric, which is currently 38 days, down from 44 days in 2018. Rents continue to be in decline however, -1.5% lower over the year to date.
Melbourne real estate market 2019
Together with Sydney, Melbourne has also experienced a revival in buyer demand in the second half of the year. This is after dwelling values dropped -7.0% in 2018, to a median house price of $645,123 in December. 2019 has been about recovery with the overall market up 2.2% over the year to date and also up 6.4% over the last quarter for a median dwelling value of $666,883.
"Melbourne has experienced a revival in buyer demand, up 6.4% over the last quarter for a median dwelling value of $666,883."
Property is also selling faster in Melbourne at 32 days - a day quicker than a year ago. Auction clearance rates have also edged up over the year, and the underlying fundamental drivers - population growth and affordability - point to a positive future in 2020 for Melbourne property values.
Brisbane real estate market 2019
The Brisbane market has been less volatile than its southern cousins, though it is still down -0.5% overall for the year, with a median dwelling price of $497,491. This is after it grew marginally 0.2% in 2018.
It is however up 1.8% for the final quarter of 2019, though it does take on average 59 days for a property here to sell, up from 38 days this time last year. The median house price is currently $543,992 in Brissie, while the unit median is an affordable $385,133.
Adelaide real estate market 2019
The Adelaide market is down marginally -0.5% for the year, and like Brissie has been less volatile than the two big guns. This market was actually up 1.3% overall in 2018, though it has succumbed to market forces, as population growth flows are focused on the big 4 capitals.
Today, the overall median dwelling price is currently $433,845 in Adelaide, up 0.9% for the quarter, though it does take on average 53 days to sell a property here in 2019.
Perth real estate market 2019
Perth has been in the doldrums since the mining boom folded, and the market is down -7.7% over the year. This is -20.6% lower that its June 2014 peak, though it did edge 0.4% in November - the first rise since early 2018.
An average selling time of 60 days is another indicator of the amount of activity in this market. On the plus side, affordability is now its major attraction, and demand for housing in the city has seen rents rise 2.3% in 2019. The median price of a unit in Perth is just $352,154 - which should prompt first time buyers to take the plunge in 2020.
"On the plus side, affordability is now Perth's major attraction, and demand for housing in the city has seen rents rise 2.3% in 2019"
Hobart real estate market 2019
The boom of the past few years looks to be over for Hobart, which had headed performance charts since 2017 - as investors flocked to get a slice of the Apple Isle pie. The contrast is stark - while the market was up 8.7% in 2018, it has stabilised to grow 4.2% in 2019.
The same is evident if you look at the days on market metric, which was just 11 days a year ago and is now more than double at 26 days. The lack of economic drivers means this trend is likely to continue in 2020, with more stable growth being the watchword.
Canberra real estate market 2019
House prices in the nation's capital bucked the cooling trend in 2018, with median house values increasing by 3.3% last year. It was much the same in 2019, with a steady growth in property values of 3.0% over the last 12 months. These are new highs for this market and there is every possibility this trend will continue next year, as demand drivers are consistent.
What's in store for 2020?
If you read what property analysts are predicting, then 2020 should be a year of continued growth for most markets.
SQM Research predicts our capital cities to grow anywhere from 3% to 11% - based on a number of scenarios that revolve around interest rates, credit availability and trade negotiations.
Tim Lawless, Head of CoreLogic Research, believes that price rises will continue their trajectory into early 2020, in part based on the fact that advertised stock levels remain low across most markets.
Mortgage rates are also at their lowest levels since the 1950s, which should continue to offer buyers and investors a further incentive to engage in the market in the new year.
To find out the best suburbs to invest in the coming year, check out the following articles: