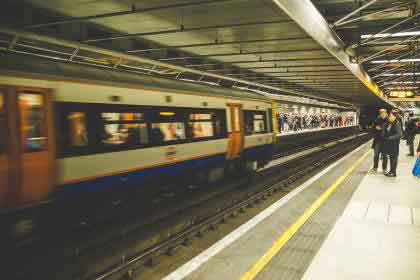 The Inner West Sydney suburb of Ashfield is a perfect blend of the urban and suburban, with a housing market that is strong for both units and houses.
With a median selling price of over $1,470,000 million, property in Ashfield consists of suburban houses and urban, high-density apartments priced at a more reasonable median of $650,000.
There is a large amount of interest for property in the Ashfield area, with the suburb seeing a growth rate of 71.27 percent for houses over the last three years despite the high median price. The growth rate for units, meanwhile, sits at 38.24 percent.
Nonetheless, Ashfield has seen the sale of more than 279 units in 2015, compared to 118 houses, highlighting the variety of choices the housing market in Ashfield offers.
The average number of days property in Ashfield spends on the housing market is similar for both apartments and houses, with units taking 29 days and houses 30.
The range of properties on offer suits the needs and wants of the many different demographics living in Ashfield: 57 percent of residents are families, with childless couples making up a further 42 percent.
There are currently around 22,189 residents living in Ashfield, and the suburb is home to a healthy ratio of both young and old homeowners.
In Ashfield 20-39 year olds make up the largest portion of the population at 15,750, while people 39 and older account for almost 20,000. Residents aged between 15-20, meanwhile, are counted at 9,150.
As well as the range of properties on offer, Ashfield is also attractive to families, couples and individuals thanks to its local infrastructure and public transport.
The CBD of Sydney is only nine kilometres away, making it easy to commute at any time of day through the Homebush train line or number of buses in the area.
Ashfield also has a strong local economy that allows for an active nightlife, not limited to just to Liverpool Road, but rather consisting of multiple restaurants and establishments suitable for people of all ages.
Schools in Ashfield also rank well for the state of NSW, with the nearby Summer Hill Primary School ranking in the top 1 percent, and Ashfield Boys High School ranking in the top 40 percent.
There are also numerous playgrounds, daycare centres, community events and sporting clubs throughout Ashfield that contribute to making the area appealing to every type of homeowner and renter.
To find out more the top ten selling suburbs in Australia or the top Sydney suburbs for Gen Y home buyers check out our blogs.