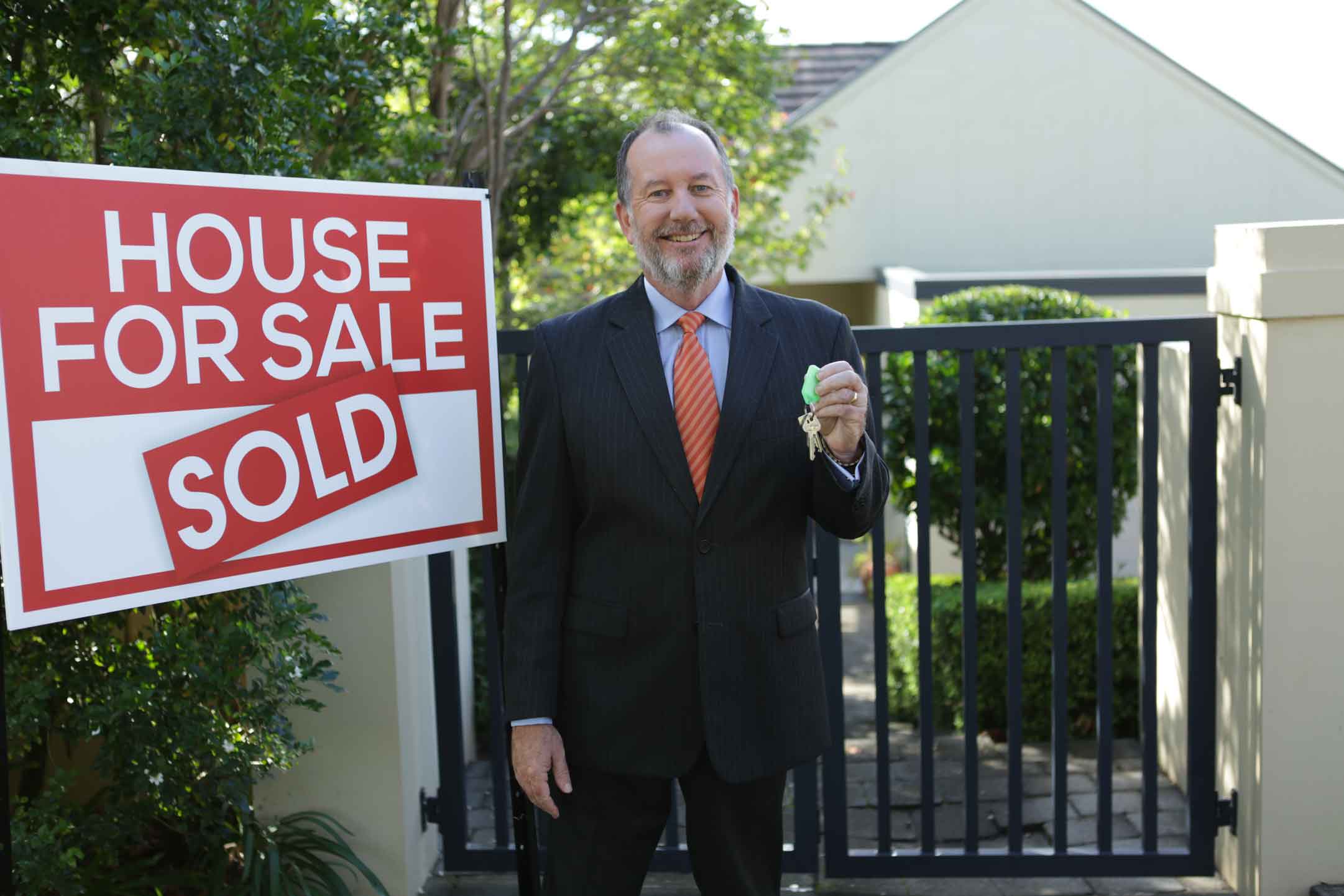 House prices unexpectedly rebounded over the past two months and are expected to continue to rise over the next year or so – but only if changes to negative gearing aren't introduced by a Labor government.
According to the Australian Bureau of Statistics (ABS), the price index for Australian residential properties rose by 6.8 per cent in the year to end March 2016. And many experts expect prices to continue to rise, although their opinions on just how much prices will go up vary.
Property data and analytics company CoreLogic Australia is among the more optimistic forecasters, predicting in the latest CoreLogic-Moody's Analytics Australia Home Value Index that dwelling values will rise six percent this year and 4.1 per cent in 2017.
CoreLogic says much of this growth will be driven by continued gains in Sydney, where property values are forecast to rise 7.3 per cent this year (about half the 14.9 per cent they rose in 2015).
Although it has just enjoyed its highest annual rate of capital gain at 13.9 per cent, CoreLogic believes the Melbourne market is nearing a peak and that it could enter a slump on the back of a flood of incoming dwelling supply.
There's better news for Perth. According to CoreLogic, its rate of price declines – 4.2 per cent over the past year – is easing and its property values should start growing modestly in the third quarter of this year.
However, the data company expects the Adelaide and Darwin markets to underperform. Adelaide's prices have risen 3.9 per cent over the past year while Darwin's are down 3.5 per cent.
That said, CoreLogic believes the Reserve Bank of Australia's May interest rate cut could provide a small fillip to house value growth in general, as could any further rate cuts that follow later this year.
In contrast, HSBC's Australia and New Zealand Chief Economist Paul Bloxham does not believe that Australian house prices will rise any further in 2016.
He expects prices to grow around the country by about four to five per cent in 2016, which is still above the current rate of consumer inflation of 1.3 per cent.
However, Bloxham forecasts even lower property price growth in 2017.
His reasons for this include the local banks introducing tighter lending standards; higher state taxes on foreign buyers in New South Wales, Queensland and Victoria; and a rapid growth in housing supply, especially from a rush to build high-density units in some cities.
Looking over the longer term, there's plenty of pre-Federal election debate on what would happen if a re-elected Labor Party went ahead with plans to limit negative gearing to new, rather than established, properties and halve the tax break on capital gains made from property sales.
Forecasts of the impact vary widely. For example, Sydney-based property research firm SQM Research says house prices could fall as much as 15 per cent over the four years it would take for the market to absorb Labor's changes.
It expects the market to go through an adjustment over two to four years and then to potentially return back to equilibrium, having "priced-in" the cut in the negative tax break.
However, a report by Adept Economics estimates that prices may fall by up to four per cent across the country because the resulting lower rates of returns would make investment properties less attractive to investors.
The ABS reported a slight dip in dwelling prices – 0.2 per cent – in Australia's eight capital cities in the March quarter 2016. But since then, prices have again started to rise.
The CoreLogic Home Value Index rose 1.6 per cent in May after a similar gain in April. House values drove most of these capital gains, up 1.8 per cent compared with a 0.1 per cent rise in unit values.
Sydney's dwelling values did best; they were up 3.1 per cent over the month. Other cities to rise in May were Melbourne (1.6 per cent), Canberra (2.5 per cent) and Hobart (2.2 per cent). Perth was the only city to record a fall in dwelling values over the month, down 2.7 per cent.
CoreLogic adds that auction clearance rates – a measure of the health or otherwise of the property market – across the Australia's capital cities have remained stable and have hovered around the high 60 per cent to low 70 per cent range since February this year.
Sydney clearance rates remain firm, sitting at around the mid-70 per cent mark most recently. But Melbourne's clearance rates have eased to sit in the early 70 per cent range.
In the week to 20 June, however, Sydney was the only city to record a preliminary clearance rate above 70 per cent.
Come what may, residential property is still a good investment, even if values go down in the near-term. While prices in major Australian capital cities slumped between October 2010 and May 2012, they have since risen by 36.6 per cent, notes CoreLogic.