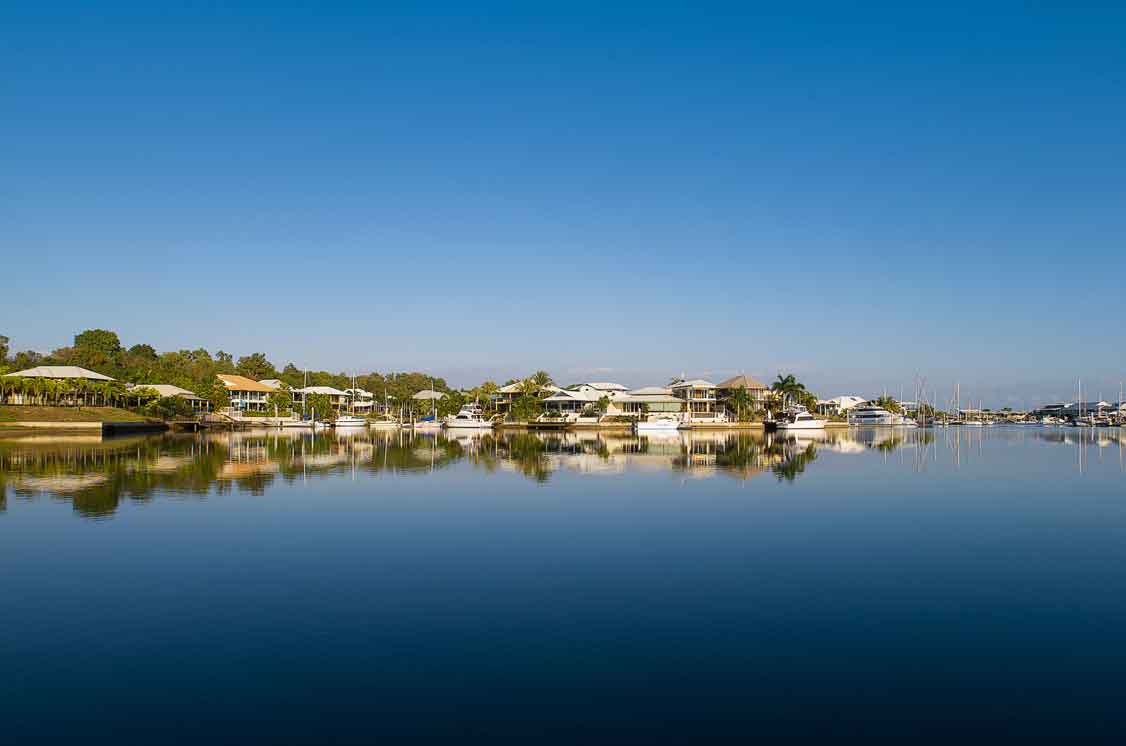 Property investors eying the Northern Territory can pick up some bargains in Darwin or Alice Springs, but will have to wait a few years to reap any returns.
Herron Todd White's latest national property clock suggests that both are approaching the bottom of the housing market.
However, real estate agents in the Northern Territory don't quite know when the market will turn.
What did the property market look like in the Northern Territory in 2016?
In its latest review, Herron Todd White, an independent property valuation and advisory group, observes that 2016 will be remembered as the year that the Darwin property market underwent a large correction.
It says: "The general perception at the start of the year was that the market was declining. However, the big surprise to all parties involved in the Darwin property industry was just how large a decline we saw. Year-on-year to the September quarter, median dwelling prices throughout Darwin dropped 9.2 per cent. The unit market also decreased with median prices dropping 7 per cent."
What caused this downturn?
Louis Christopher, managing director of SQM Research, explains that both mining and government spending, the key contributors to the Darwin economy, have been in a slump since 2013. In addition, there's been an unprecedented boom in residential construction. This led to a perfect storm for Darwin property: a rampant rise in supply combined with shrinking demand.
Added to this, Darwin has been through the uncertainty of two elections this year, one state and one federal, all of which has not been good news for those selling an investment property.
Herron Todd White says an area particularly hard hit was the secondary market of Palmerston where the unit and townhouse median prices decreased by 11.6 per cent in the year to September. Median house prices fell by 13.7 per cent.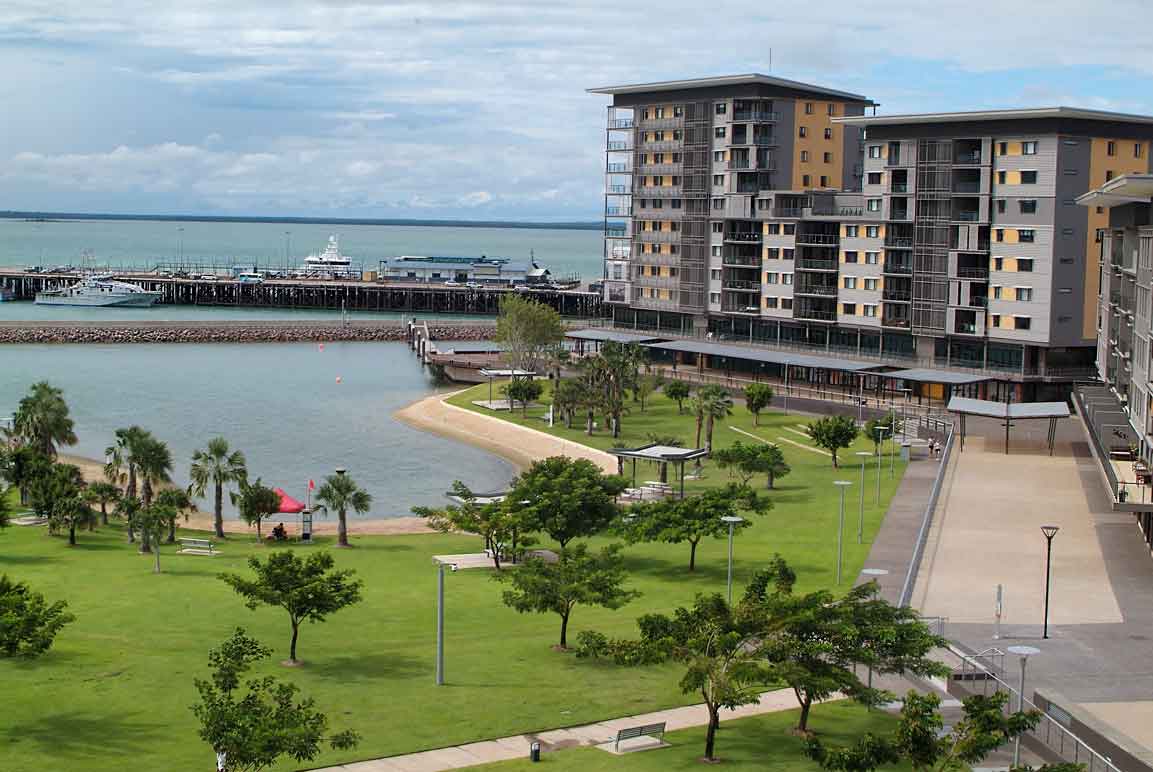 CBD units also struggled, with their median price dropping 2.7 per cent over the year, as existing stock competed with new stock coming onto the market. "This new stock was sold with either a homeowner initiative to purchase new property backed by the government or developer incentives such as furniture packages or rental incentives," says Herron Todd White.
It adds that the traditionally more stable northern suburbs dwelling market also experienced a decrease, with median prices down 1.8 per cent year on year to $550,000 in the Sanderson Local Government Area (LGA) and the Nightcliff LGA down 13 per cent year on year to $600,000.
Is the Northern Territory a good state to invest in?
Despite all the negative talk, Belinda Tonkin, an agent at Real Estate Central in Darwin, says properties are selling.
"There are definitely deals to be done. It's just hard work. You need to be super creative"
"Inner city units are a fraction sluggish. Northern suburb houses are still on the move and quite popular. Once Palmerston's new hospital's infrastructure is in place, those who invested out there will see the benefit. Palmerston also has a brand-new shopping centre opening up halfway through next year, which should also create some employment. So Palmerston should see some stability and pick up a bit."
Tonkin says local buyers tend to be owner occupiers: first home buyers or downsizers. "But there are also investors from interstate buying apartments because they realise that Sydney and Melbourne are very expensive. Darwin still has a reasonable rental return of between 4.7 and 5 per cent, which is quite high in comparison to other capital cities."
Asked about overseas buyers, Tonkin says: "We'd love to some foreign interest in Darwin as we are the closest city to Asia. The government needs to spend a little bit more time and money focusing on advertising Darwin as the closest port to Asia and that Darwin is a place to invest in."
Tonkin says price rises in property will depend on population growth. "Like everything, the Darwin market works on supply and demand. So if we see positive things happen from a political point of view, that will translate into the housing market. At the moment, I am pretty sure there will be some exciting announcements soon."
What areas are still considered ripe for investment?
Tonkin says: "Darwin is still not a big place. Right now, a lot of people are scared of the CBD, but I believe you can't get any better location than the CBD. Prices have fallen and you get really good rental returns in the CBD because people enjoy being near their work and entertainment. Other good pockets are probably close to the water so suburbs like Nightcliff, Rapid Creek and Brinkin. These should perform better in the future."
What did the property market look like in Alice Springs in 2016?
Herron Todd White says Alice Springs has had a quiet year. The removal of the first home buyer's grant from existing dwellings in 2014 negatively affected the market in 2015 and this has continued into 2016 with the stamp duty concessions introduced after the election having had little to no impact.
It adds that the upper end of the market enjoyed good volumes with around 35 sales at $700,000, mainly in Desert Springs, Stirling Heights and the rural residential suburbs. Both Desert Springs (golf course) and Ross (rural residential) had a sale at $1.25 million.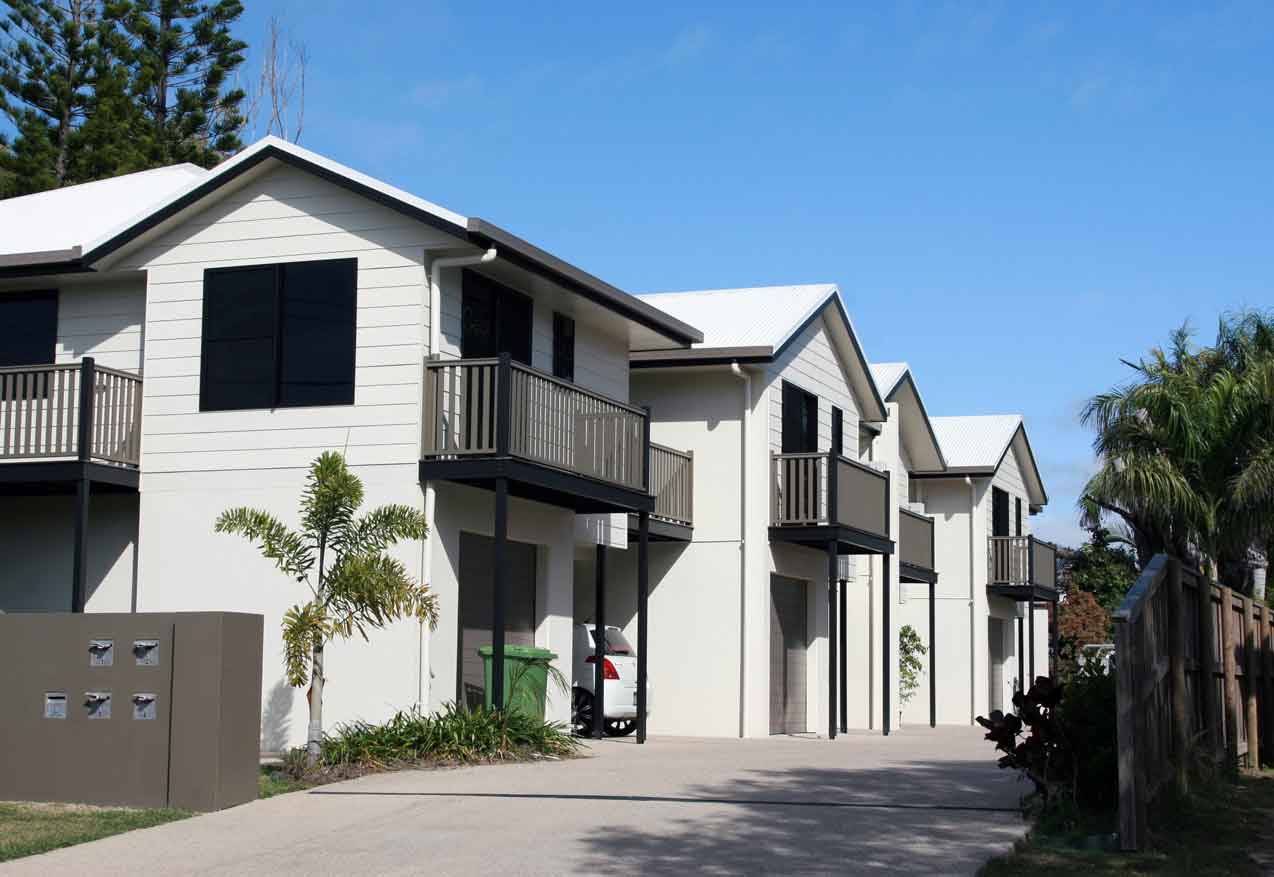 The sub-$300,000 unit market, which typically consists of 1980s townhouses, has been showing the largest declines in the market, in some cases drops of between 20-30 per cent since their peak during 2010 and 2011.
The Real Estate Institute of Northern Territory (REINT) says median house price in Alice Springs fell again, by nearly 10 per cent to $423,500, in the September quarter. The median unit price in Alice Springs also took a tumble, down by 23 per cent to $260,500.
"This however may not be something to despair over as it could really start to attract the first home buyers back into the market," says REINT CEO Quentin Kilian.
How are Northern Territory property prices expected to change in 2017?
Herron Todd White says although it has been a tough year for the Darwin property market, there's always a silver lining as now is a great time to buy. It says with the new incentives offered by the government ­– a $10,000 start-up package and stamp duty concessions for existing properties up to $650,000 – and record low interest rates, Darwin can now potentially become a more attractive place for younger people.
"Overall, we are now starting to see more contracts come across our desks and sales agents are reporting that buyer enquiry is up and more numbers are showing up at open for inspections. Hopefully this might indicate a better 2017 for all parties involved," says Herron Todd White.
Christopher believes that Darwin's property market is certainly closer to the bottom than two years ago.
"If the new state government manages the economy reasonably well, there is every chance the housing market could bottom in late 2017," he says in his Christopher's Housing Boom and Bust Report 2017.
"While the long-term outlook is very promising, the current economic downturn has come with a sharp slowdown in population growth rates. In addition, unemployment has been rising."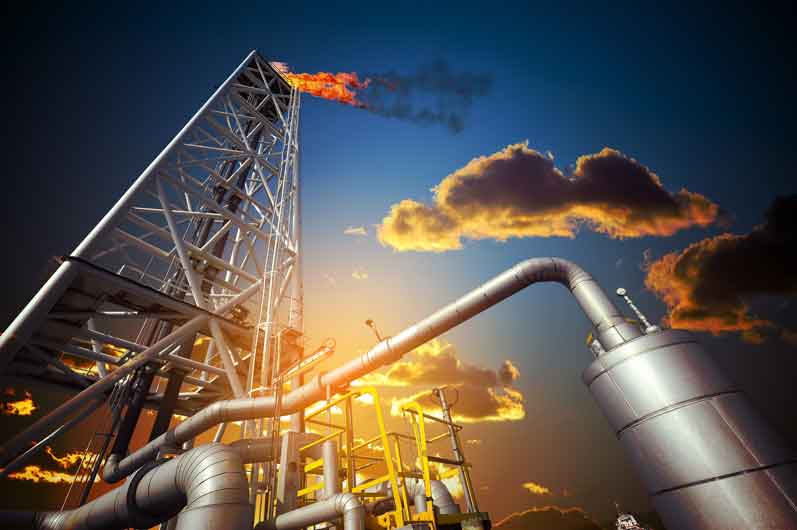 Christopher believes Darwin's economy is set to expand on the back of new oil and gas projects, mining exports, airport and rail upgrades to cope with increased passenger loads and defence and port developments.
For its part, the Australian Housing Outlook 2016–2019, prepared by BIS Shrapnel for QBE, forecasts that Darwin's median house price will decline by a further 6.3 per cent to be $540,000 at June 2019. Median unit prices are also expected to continue falling, dropping by 10 per cent lower to $450,000 by June 2019.
Investing in property: where do I start?
There are plenty of online resources to help you get to grips with the Northern Territory property investment market. The more you get to know it, the better investment decisions you will make.
Be sure to read widely and talk to as many real estate agents as you can.
If you don't live in the area in which you plan to buy, it's advisable to visit and get an on the ground feel for the area from a renter's and buyer's perspective.
Also speak to your bank to ensure your finances are in order and to get pre-approval for any mortgages you may take out. Note that the banks have increased the interest rates levied on loans to property investors. Ensure you are also aware of all the costs you will incur, including stamp duty and conveyancing fees.
A chat with your accountant could also be worthwhile to assess whether a positively geared or negatively geared property investment is they way to go for you.