As summer encroaches upon us, Sydney is heating up… And we're not talking about the weather! Real estate in Sydney is starting to make a massive come back, and it comes as a surprise to many analysts that it's happened so quickly.
The rapid rebound is great news across Australia as Sydney and Melbourne drive the wider market. However, many potential sellers are still holding on tightly to their properties as house values rise again and as a result, we're finding fewer houses for sale in Sydney.
However, the Sydney property market is on track and poised for a recovery in 2020, which is possibly due to the easement of lending criteria, interest rate cuts, and the coalition's victory, along with more affordability, an increase in buyer confidence and stronger population growth.
According to Louis Christopher in SQM's latest report, it could be a shortlived upswing without the huge gains we saw in the 2013 to 2017 boom.
"For starters, Sydney and Melbourne have bottomed out at an overvalued point on our measurements. This will stretch those who are buying into this cycle like never before." Christopher believes the upswing will result in the same outcome as previously — with restrictions on lending enforced by APRA.
A city that has been overvalued and expensive for as long as anyone can remember, let's take a look at where things currently stand and where they might be going with analyst forecasts for the Sydney housing market, before exploring where the best suburbs to invest in Sydney are in 2020.
What did the property market in Sydney look like in 2019?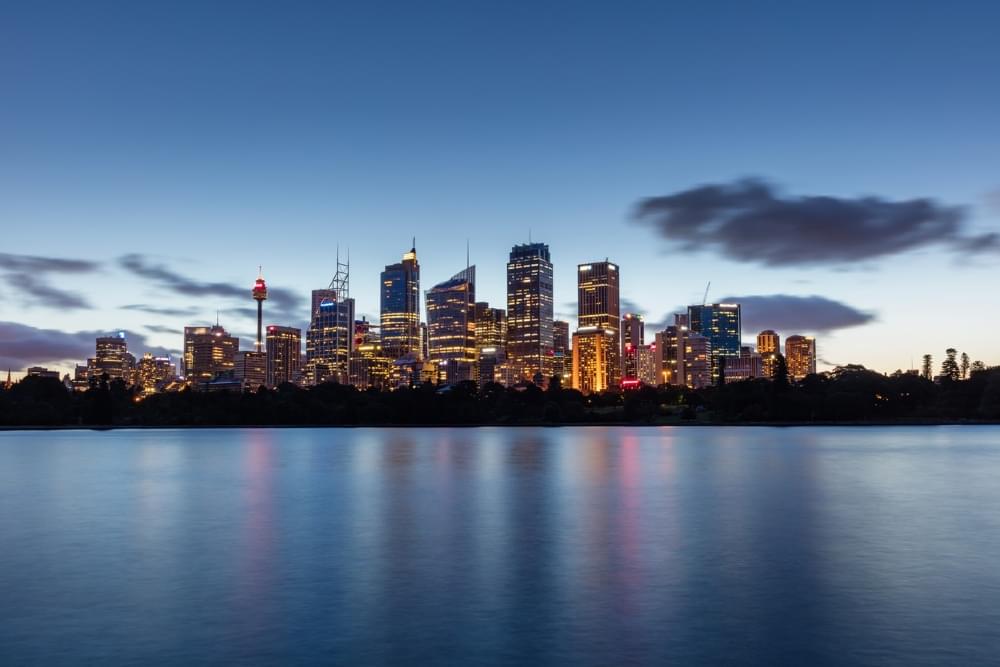 With a mild start to the year, the Emerald City rebounded in the three months to end October, with a 5% gain recorded in the median house price in Sydney. This has signalled the end of the property slump, bringing much relief to homeowners and investors.
According to CoreLogic's most recent Home Value Index, Sydney property prices are still down more than -10% from the last peak in July 2017, and down -2.5% compared to the same time 12 months ago. However, it has improved drastically from the -14.9% decline from peak to trough though and has defied previous analyst predictions.
Real Estate agent Norman So, of Belle Property in Strathfield, believes that the turning point for the Sydney real estate market was the Liberal party's victory at election time.
"We started the year with clearance rates at around 55% and now we're ending the market with clearance rates at around 80%, so most of the stock that goes to auction is selling now."
With Sydney property prices hitting a rough patch at the commencement of 2019 and now rebounding substantially, So predicts that, "We're going to have a very stable market in 2020 with natural increases of between 5-7% of growth next year."
While the general Sydney house price trend seems to be on the up, it's likely there will be other economic and political factors that will influence the property market in 2020. Let's take a look at the Sydney property forecast for 2020.
"According to CoreLogic, Sydney property prices are still down more than -10% from the last peak in July 2017 and down -2.5% comapred to the same time 12 months ago."
Sydney property market forecast 2020
So, what's in store for next year? With the market turnaround and consumer sentiment rising quickly, all the conditions are in place for Sydney to experience successful gains.
Tim Lawless from CoreLogic predicts that if price growth remains on its current trajectory, "Sydney's housing market is on track to post a recovery within six months," which would be as early as April.
According to SQM research, if further interest rate cuts are put in place it could be the first time recorded that Sydney becomes a positive cash flow city, which is great news for investors. The analysts do, however, predict that this boom won't last as long as the previous five year property boom from 2013 to 2017, with them placing it more along the lines of two years.
In the Sydney rental market, things are still quite soft, but SQM researchers predict the high vacancy rates will lower in 2020, falling even further in 2021, which will buoy rents.
How much is your property worth?
Get a free property report with recent sales, suburb trends and a property value estimate
Get started
How are Sydney house prices expected to change in 2020?
Taking a look at the analysts' Sydney property market forecasts, Louis Christopher's Housing Boom and Bust report predicts continued price gains for Sydney of +4% to +16% in 2020.
They lay out a number of scenarios in their forecast for 2020, with Sydney property prices predicted to:
Gain +10% to +14 % assuming an unchanged cash rate, a recovering economy and no APRA intervention until late 2020 at the earliest.
Gain +11% to +16% assuming a 0.50% cut to interest rates rise, trade wars tentatively stabilised, a stable economy and no APRA intervention.
Gain +4% to +8% assuming the same conditions as scenario one, except APRA intervention occurs earlier in mid-2020.
Gain 0% to +4% assuming trade talks collapse, the economy weakens and RBA cuts cash rates to zero by the end of 2020.
NAB's revised Hedonic House Price Forecast predicts slightly more moderate growth with Sydney houses to rise +7.4% over 2020, and units forecast to gain +4.3%.
In a similar sentiment, Moody's Analytics believe house values will rise +7.7% in 2020 and a further +7.6% in 2021, while units will climb +7.9% in 2020 and up to +8.4% in 2021.
What's the Sydney apartment market like?
Over 60% of new supply in Sydney comprises of apartments with much of the stock to fall away by the beginning of 2020 due to project completions. Fortunately, over the three-month period to 31 October 2019, unit price values saw a +2.6% rise, recovering about a fifth of their previous value and bringing the median price to $694,840.
"Over the three months leading up to 31 October 2019, unit price values saw a +2.6% rise, recovering about a fifth of their previous value"
The Northern Beaches recorded the strongest growth with an increase of +13%, while the lower north shore jumped +5.4%. Across all areas, unit prices remained down annually, except for in the Northern Beaches.
Investors have been wary and have kept at bay until now. QBE reported in June 2019 that investor activity was down by -25.5%. However, this is expected to turnaround as the market bounces back.
The Sydney rental market
As mentioned above, the rental market in Sydney has been on the soft side. As of September 2019, real estate in Sydney to rent has been underperforming from a landlord's perspective. The weekly average for house rents was $525 per week, down -0.9% from the previous 3 months. The average weekly rent for units was $520, down -1.0%.
According to the SQM report, rents are expected to perform at -3% to 0% in 2020, but that should improve in 2021 when vacancy rates are predicted to drop.
Best suburbs to invest in Sydney
Norman So of Belle Property in Strathfield, says a house for sale in Strathfield should increase in value by up to 7% in 2020. In "2018, my core market [increased] around 19%, and in 2019 we gained around 7% so I am expecting natural growth of around the 7% mark in Strathfield."
According to the Domain House Price Report September Quarter, the strongest growth results were recorded in the city's North West and Inner West, which recorded 9.7% and 6.9% growth respectively. It would be wise to research suburbs in those areas if you're looking for a hot investment opportunity.
"According to Domain, the strongest growth results were recorded in Sydney's North West and Inner West"
Louis Christopher of SQM research says that performance is expected to be strong in the lower North Shore, Inner West and Eastern suburbs, while Liverpool and Parramatta are recovering. North Parramatta and Auburn are a good investment for units, with the median prices $528,000 and $560,000 respectively.
If you're looking for an investment under Sydney's median price of roughly $1 million, you can look for real estate in Blacktown, where the median house price is $665,000 and units are $460,000. The median house rent is $425 per week and the median unit rent is $405 per week.
Alternatively, a house for sale in Bankstown is $857,000 while a unit is $480,000. The average weekly rent for a house is $550, while the median unit rent is $430 per week. Read more here, if you're looking for cheap houses for sale in Sydney.
Continue reading:
Selling your home?
Find and compare the top real estate agents in your area
Compare agents now