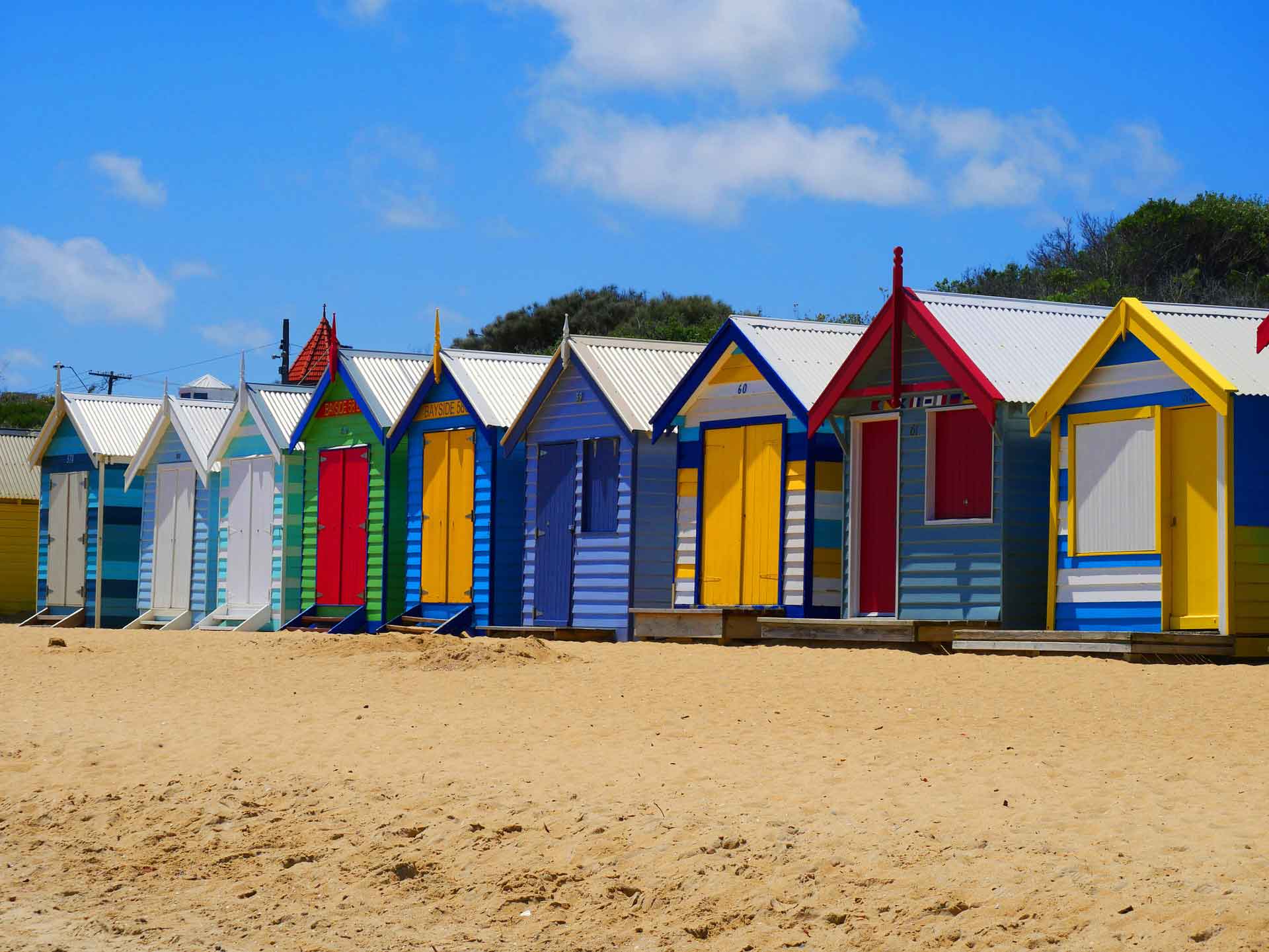 The beachside suburb of Brighton is home to some of Melbourne's wealthiest residents; cashed up buyers flocking to the area have a range of properties to choose from, from the grandiose mansions of the Esplanade to more modern, residential properties of New Street.
In the early days of Brighton's interesting history, the suburb was one of the least sought after in Melbourne. Despite this, the area bounced back to become the third most densely populated suburb in the city, and one of the more popular places to be and be seen.
Attracting wealthy residents and prospective buyers into Brighton resulted in the building of generous stately homes in an area known as 'The Terrace', now the Esplanade, while colourful Victorian-era 'bathing boxes' or beach houses built in 1862 act as a functional tourist attraction for Brighton and its local residents, with more than 80 still lined along the main beach today.
With an unbeatable view of the city skyline, the Dendy Street Beach sits just off the main roads of Esplanade and Dendy St, acting as a nexus for community activities and a thriving tourism and commercial industry, As well as the beach, Brighton is also part of a popular cycling and walking route, The Port Phillip Bay Trail, which follows the coastline all the way from Melbourne's central business district.
Average temperatures in the area rarely top 25°C throughout the year, with monthly rainfall typically somewhere between 40 and 60 millimetres every month.
Reliable tram and bus services like Brighton's route 64, which starts at Melbourne University and services the Eastern side of the suburb, offer residents convenient public transport options that make any commute as easy as possible. Brighton is also home to a number of respected schools and educational institutions both private and public, including Brighton Grammar School, Brighton Secondary College, and the Star of the Sea College, all consistently ranking well in both HSC and NAPLAN results.
A variety of sporting venues and clubs also demonstrate the heightened sense of community Brighton locals enjoy, with Brighton Public Golf Course frequented by both amateur and professional golfers, the Dendy Park Bridge Club offering older residents a number of leisurely activities, and a popular kite surfing club regularly meeting at the Brighton Savoy.
With so much on offer in the area, Brighton's housing market has grown to be one of the strongest and most consistent in Melbourne. Selling prices of the larger, more grandiose Victorian-era houses common throughout Brighton have risen to more than $2,275,000 million, while the numerous apartment complexes and other waterfront rental properties are selling for an impressive average of $907,750.
The last 12 months have seen Brighton property values rise more than 15.78 percent, a significant increase on its average annual growth rate of 7.13 percent. This growth has seen more than 333 houses sold in Brighton this year; units, meanwhile, have seen 232 successful sales in 2016 alone.
Due to the high level of interest and activity in Brighton, property doesn't stay on the market for long, with most taking an average of 60 to 75 days to sell.
For more information on finding a local agent, or the most family friendly suburbs in Melbourne, visit our blog