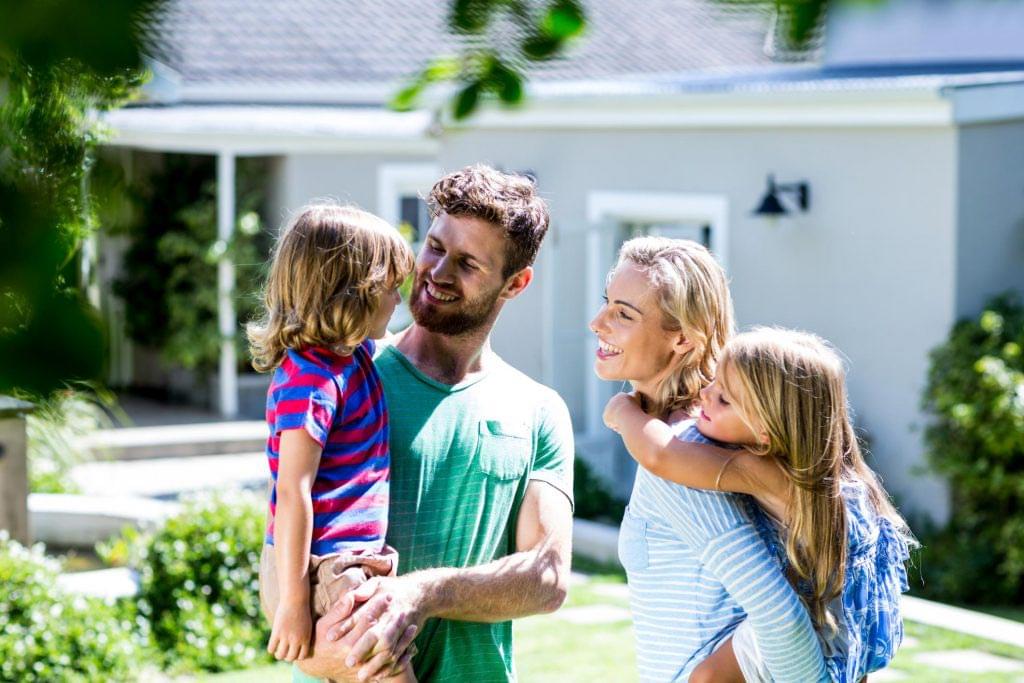 In the few short years since moving to Australia in 2007, Joanne Groomsbridge has done just about everything in the housing market: she has bought a home, sold a home, renovated, upsized, and even built her own new home.
OpenAgent review from Joanne Groomsbridge
Given the challenges most of us face just buying or selling one home, the fact that Joanne has achieved so much in the property market while managing two young boys with an endless number of responsibilities it is that much more impressive.
After all, a market as varied and unpredictable as this one comes with a range of challenges that can be hard to get through - unexpected costs, marketing troubles, unwitting wasting time and money with the wrong real estate agent can all have a significant impact on the sale of a property and your subsequent activity in the market.
Despite the challenges, Joanne believes getting through the property market unscathed is entirely possible if you find the right real estate agent.
With significant personal experience in the market, Joanne knows just how vital it is to find the right real estate agent to help you achieve the results you're after.
The initial encounter Joanne had with a real estate agent when attempting to sell her house for the first time after moving to Australia was a negative one, with Joanne describing an agent who clearly did not have her best interests at heart.
"We weren't very happy with him in the fact that he seemed to be working for the people buying the house more than he was working for us," Joanne said.
Finding the right agent for your specific situation
For those who simply walk into an agency off the street and go with the first agent they see, this can be a recurring problem, but Joanne has come to recognise the importance of working with an agent who is tailored to your specific needs and understands your goals and how to achieve them.
As such, after the first negative experience Joanne logged onto OpenAgent to find someone more suited to her needs.
OpenAgent allowed Joanne to narrow down her search for agents. Through its detailed and extensive catalogue of tens of thousands of real estate agents in Australia, she was able to find one that knew her area well and managed to sell her property at a price which ended up being $25000 higher than the other agent's appraisals - it was also sold within its first week on the market.
"I was really pleased with OpenAgent because, as I said, I was very confused as to which way to go and who to go with, and the advice they gave me and the agents they introduced me to couldn't have been better," said Joanne.
This property was a one story, three bedroom house in Arundel, Queensland. Located on the Gold Coast, Arundel is steadily growing but its median property values are not yet at the levels of the big cities and, as such, Joanne was surprised by the quick sale, as well as the final selling price.
"I was expecting my house to be on the market for two to three months, to be honest, and when we got that sale on that very first open, it all just moved so fast we couldn't quite believe it," Joanne said.
Why finding the right agent is important
With the sale of the property putting Joanne in a position where her family was able to purchase their new home, she said the experience showed her just how valuable the right real estate agent can be.
The right real estate agent has a broad range of skills, from being able to market a property effectively, having a fundamental knowledge of the housing market in a specific area, and being able to communicate comprehensively with a number of parties at once, all to help a client achieve their goals.
Reflecting on her varied experiences with real estate agents, Joanne said she would not hesitate to use Open Agent again or recommend it to friends, family, or colleagues.
To find out how to find the right local agent to sell your property, take a look at our tips.