If you've been thinking, "should I sell my house now?" then it's probably a good time to work out the full cost of selling a property.
There are a whole host of expenses to factor into a property sale, so it is best to be prepared so you can plan and budget for these. A first step that requires no outlay on your part is to have your property or home valued. Our OpenEstimates tool gives you a great idea of the value of your property in today's market.
Then you can start identifying what costs are involved in selling a property, and how you want to handle the sale.
Typical costs of selling a house
A bit like taxes, some expenses and costs associated with selling a house are simply unavoidable and compulsory. The first step is to know what they are, so you can plan and budget for these. These typically include:
Real estate agents commission, which varies but averages around 2% to 2.5% of the sale price of your home
Auction cost, if you choose to sell via this method expect to outlay anywhere from $200 to $1000 with the median charge around $625. Some auctioneers are 'free', but will take a cut of the real estate agents fee.
Marketing fees include your online listing and all the photography, signage, flyers and copy that goes with that. This is typically anywhere from half a percent and one percent of the value of your home, though some agents include this cost in their fee.
Conveyancer's or solicitors fees for selling a house can be anywhere from $500 to $1,000 depending on the nature of your sale.
Discharge of your existing mortgage, which varies by lender but can be as much as $1,000.
Outstanding bills, rates and taxes after you settle
There are also a host of other 'hidden' costs associated with a property sale, including any repairs and renovations you undertake before a sale, home staging ($2000+), house cleaning ($250+), and removalists fees ($800+). These can all vary widely, and are sometimes referred to as voluntary costs - as you are not obliged to carry them out. Pre-sale renovations and repairs are a good example of this.
It really depends on your circumstances, and if you want to realise the maximum return from the sale of your property. It often makes sense if the property is outdated or in poor condition. You do have to be careful not to overcapitalise, and spend on features that buyers are not looking for, or are unlikely to realise a return when it comes time to sell.
Why not work out your outlay by using a cost of selling a house calculator? Simply enter all your expenses into an online tool, then subtract this total from your expected sale price for a ballpark idea of what profit you can expect from the sale.
Read more: What is the cost of selling a house?
Costs of selling a house through an agent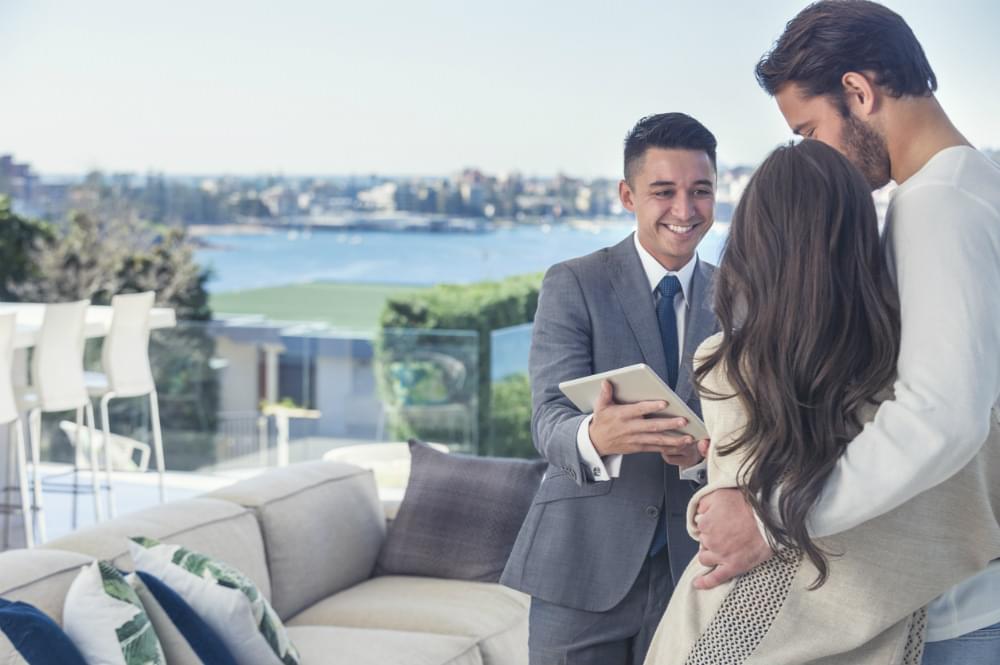 How much can you expect real estate agent agents to charge for selling a house? The average commission real estate agents charge varies depending on which state you live in, and if you live in a city or regional area. In urban Sydney or Melbourne where competition for your business is highest you can find agent fees as low as 1.6%. This can rise to as much as 4% for some rural and country locations, where there may only be one or two agents servicing the area.
"The average charge is around 2% to 2.5% of the sale price of your home, or from $17,000 to $21,250 when selling a $850,000 house."
Depending on your agent and the market they operate in, you may then have to budget for marketing costs on top of this. These can vary from $500 to many thousands of dollars – depending on how many channels you utilise and how comprehensive you want your marketing campaign to be.
Costs of selling your own home
Thinking you should sell a house privately? Once upon a time selling a property without an agent would have been unthinkable, but thanks to the internet this an option.
This has seen services like hybrid online real estate service Purplebricks emerge. Here you manage the sale of your property yourself, with some support from them. This includes being assigned a 'local property expert', an online listing, a basic photography package and phone/chat support.
Current fees for this service are $5,999 (NSW and VIC) and $4,999 (QLD, WA and SA) for sale by private treaty - with an additional fee of $1,370 if you choose to go the auction route.
You do need to bear in mind that although the fee you pay is often lower than a traditional real estate agents commission, you still get charged the fee if your property does not sell. In contrast, a traditional agent will only charge the fee if they sell your property.
There is also some dispute, in the UK at least, of the services claimed 77 per cent conversion rate, with one analysts alleging that one-in-three sellers pay a fee but do not sell.
Find out more about the Purplebricks service: How does Purplebricks work?
Costs of selling a house online
If you choose to sell your property yourself online you need to be prepared to 'go it alone'.
The first thing to know is that the two largest online listing portals, Domain and realestate.com.au only allow advertising by licensed real estate agents - so you will not be allowed to access their not inconsiderable market reach. A website like Domain charges around $660 for an eight week listing and $770 for 12 weeks, though if you use an an agent they are likely to get a discounted rate – and they should pass this saving on to you.
There are other online listing sites, some of which even offer a free listing - but none have the penetration and search engine rankings of the two big guns in this space. They are also unlikely to have the same feature set and resources to help you effectively market your property online.
Process of selling a house
You will be surprised how much there is to do when it comes time to selling your home. There is a lot to get done, and if this is your first time selling a property you need to be fully prepared. With this in mind plan to:
Interview and choose an experienced local real estate agent
Here you ideally want someone with a standout record of recent sales in your suburb, who knows where the market is and what a realistic price is for your property. Finding the right agent for you and your home is key.
Prepare your house for sale
This includes getting any renovations and repairs done in good time. In the case of larger projects that involve structural works, including renovating a kitchen or bathroom, be sure to plan.
Style and stage your home for the best of chance of attracting buyers
This can include anything from a basic decluttering to full blown home staging where a professional uses carefully selected props to make your property uber desirable.
Market your home for sale
Be sure to use the insights and experience of a local real estate agent. They will have the resources to ensure your property gets the maximum exposure will arrange viewings, as well as managing multiple offers when buyers start to show interest.
Use our Smart Seller's Guide to make sure your sale goes smoothly. We also have useful tools like our Real Estate Commission Calculator to help you work out what the average commission is in your area.