From 6pm on the 2nd of August, Victoria has entered a state of disaster, with Melbourne metropolitan areas moving to stage four lockdowns, and regional Victoria moving to stage 3. The new measures also include an 8am to 5pm curfew in Metro Melbourne for non-essential activities for a six-week period until September the 13th.
These new measures come after days of high Covid-19 cases and increasing worries surrounding community transmission.
According to Victorian Premier Daniel Andrews, the tough new measures were not "easy to make", but were necessary, as without them, Victoria could be faced with stage three restrictions until the end of the year.
"Our health experts tell us the measures we've introduced are working. But too slowly.
"As they tell us, based on the current numbers, cases might begin to drop off not in days or weeks - but in months.
"We must do more. We must go harder. It's the only way we'll get to the other side of this.
"The current rate of community transmission - mystery cases that cannot be traced back to work or home - is far too high.
"It's why from 6pm tonight, Victoria will enter a State of Disaster. This will give our police additional powers to make sure people are complying with public health directions.
"From 6pm tonight, Melbourne will also move to Stage 4 restrictions with stronger rules to limit the movement of people – and limit the spread of this virus across our city.
"That includes a curfew – from 8pm to 5am – beginning tonight. The only reasons to leave home during these hours will be work, medical care and caregiving," Mr Andrews said.
According to Mr Andrews, the new six-week lockdown is preferred to a slower strategy that could take up to six months. He said he was not willing to accept months of 300, 400, 500 cases per day.
"These are very significant steps, they're not taken lightly, it is very challenging but it is exactly what we have to do," he said.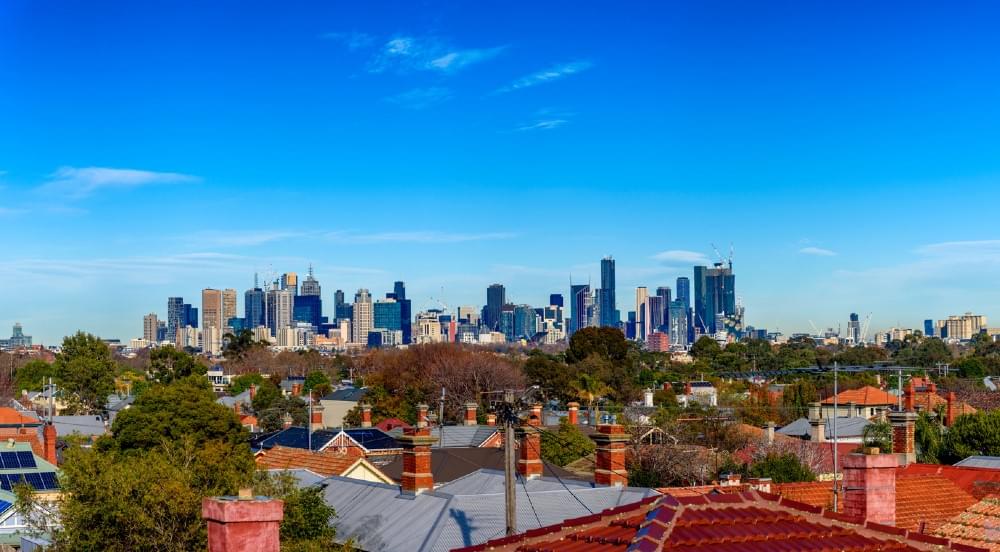 What are the new rules in Melbourne?
From Sunday the 2nd of August at 6pm, the 8pm to 5am curfew takes effect, where people are only allowed to leave their homes for work and essential health, care or safety reasons.
Outside of these hours, you may only leave your house for one of the following four reasons:
To purchase food and necessary supplies (within a 5km radius, and only one person from your household can leave for essential goods, and only once per day)
Exercise outside is limited to one hour per day and within a 5km radius of your home.
For care and health care, including accompanying someone for essential medical care if you are a carer, guardian or necessary support person. The 5km limit does not apply to care or caregiving.
Work. Study must be done remotely. The 5km limit does not apply to work.
In addition:
Public transport will be restricted overnight
Organised sport and recreation will be banned
Weddings will be banned from Thursday (with exemptions for compassionate grounds)
Visits to intimate partners will be allowed outside the 5km radius
Restaurants and cafes will remain open for takeaway only, subject to conditions
Retail services that are still open for operation
Supermarkets
Grocery stores
Bottle shops
Pharmacies
Petrol stations
Banks
Newsagencies
Post offices
What restrictions are being imposed on the real estate industry?
According to new rules announced by Premier Daniel Andrews on Monday afternoon, "property operators and real estate services" would need to cease "on-site work" from midnight on Wednesday, which means that one-on-one private inspections could be affected. At the moment, the rules remain unclear.
Leah Calnan, President of the Real Estate Institute of Victoria told Domain that the organisation had been trying to seek clarification from the government.
"We're continuing to seek out what the finer details are.
"You can still settle on a home and move house at the end of a lease, so property managers will still continue to work," she said.
Melbourne agent David Moxon believes there would be a degree of lobbying from the industry to government to categorise real estate as an essential service.
"To buy and sell a home and to ensure you have a roof over your head is such a fundamental right.
"It affects buyers, sellers and renters the same way. We've got final inspections coming up, people who have properties that need to be settled - they should be able to look at a property prior to settlement.
"There are a lot of complications, but we've just got wait and see what this all means for the industry," he said.
The Premier is expected to give more detail around regulations and restrictions affecting the real estate industry.
As we understand, real estate activity that will be banned includes on-site auctions and private open homes, except for settlements where the process has already begun.
Online auctions and inspections will be allowed, and those who have already scheduled to move homes can proceed.
It's unclear whether these bans will also apply to regional Victoria, or if one-on-one inspections may still proceed.
More details will be shared as they become available.