So far in 2021 we've seen Australia's property market reach frenzied new heights, with median price records tumbling in many areas and March delivering the highest rate of national growth since 1988.
The rapid market acceleration and supercharged sense of FOMO pushed auction clearance rates above 80 per cent across capital cities throughout the first quarter of 2021 according to CoreLogic data, a high water mark that has only been breached five other times since 2008.
There have also been a rising number of properties selling prior to auction as buyers adapt their strategies to the hot market conditions and try to get ahead of the competition.
CoreLogic's April figures are showing a dip below that Australia-wide 80 per cent clearance rate, suggesting that the ship may be steadying, but certain agents on the ground are still seeing just as much action each weekend and expect there's plenty more to come.
So what are the ins and outs of the current auction landscape? Where do agents see things heading and what are they advising?
Major markets are still going strong
Ray White Touma Group partner Max Klimenko, who services the inner suburbs of Sydney, is convinced that, as long as interest rates and stock levels remain low, competition for properties will continue to be fierce.
"We are probably averaging 40 to 50 buyers at an open home, we haven't really seen that before," he explains.
"Now that the market's heating up there's a fear factor, there's a fear of missing out creeping up. We didn't have that last year or the year before.
"Last year or the year before we were getting one to two buyers competing per property, now we're getting five to six. So it makes sense now to go to auction."
In terms of what's happened so far in 2021, Klimenko says "we haven't really seen the clearance rates here in the 80 and 90 per cents for consecutive months. That's unheard of."
Tristan Tomasino, director and senior auctioneer at Biggin & Scott in the Melbourne suburb of Yarraville, shares Klimenko's optimism.
Following Victoria's extensive period of hard lockdowns last year and the pent-up market pressure after months of inactivity and uncertainty, he says that 2021 has been going from strength to strength, and "since auctions started up again in February it's been non-stop, just result after result."
"We get people to register for all of our auctions now, so on average we're having about five people register. That doesn't necessarily mean five people bid, normally about three to four, which is a really good sign that we're probably going to affect a sale on the day.
"I had a property that I was trying to sell exactly 12 months ago, when Covid broke out. I couldn't even get $1.1 million for it, couldn't give it away.
"I took it to auction on the weekend and we had six registered bidders and it sold for $1.33 million."
Tomasino speculates that the Easter long weekend and school holidays in April may have caused a small dip in both auction volume and clearance numbers, but he expects a resurgence in May.
"I think coming into winter the market's going to get stronger, I don't see it dropping off. Every two or three months you have a little bit of a quiet period that might tie into those holidays, but now we've got a clear run until the Queen's Birthday weekend [in June]."
More properties are selling before auction
For many buyers the relentless competition at auctions has been too much to bear.
As Max Klimenko has seen, "there's buyers that are desperate, there's buyers that are frustrated.
"If you're a buyer in a marketplace who's missed out on three or four properties, you're motivated. You're in pain, you want to buy, you want to knock out the competition."
"Those are the buyers that are paying top dollar at the moment."
Tristan Tomasino is seeing the same thing playing out in Melbourne.
"They keep missing out on properties week after week and the market's not dropping off—it's going up," he says.
"So every time they miss out on a property, they might be paying another 10 grand two weeks later, and then be paying another 30 grand, so a lot of people now are just going 'well stuff it, let's just pay the extra 50 or 70 grand, because in two months time we can be paying an extra $150,000.'
"I've seen that since October, people missing out on properties at $1.2 million then buying a home off me 2 weeks ago for $1.5 million. It's obviously a bit deflating for them, but that's just how the market is."
Both agents indicate that up to 70 per cent of their listed properties are selling before auction as buyers look to get the edge on their competitors and bypass the stress and uncertainty of the auction process.
It's not just capital cities where the auction frenzy is taking hold
While conditions in Australia's most populous cities have always been more conducive to auctions, some regional areas are also seeing a shift towards the hammer.
Clint Hynes of Ray White Nerang looks after the Gold Coast region from around Carrara up to Willow Vale, where in 2021 the approach has changed substantially.
"We're seeing about half of our stock is going to auction at the moment as opposed to private treaty," he explains.
"We never used to be heavy on auctions just because of the market conditions. The right property we'd take it to auction, however now it's probably gone up.
"We're doing five out of ten going to auction now, maybe six. Last year was probably one out of ten."
Acreages, freehold properties and fixer-uppers which will attract renovators—anything that's particularly desirable and difficult to price—are among the property types that Hynes is pushing towards auction.
As has been the case in the capitals, there's also a high instance of offers being accepted prior to auction.
"Probably half are getting to auction and half are not," Hynes says.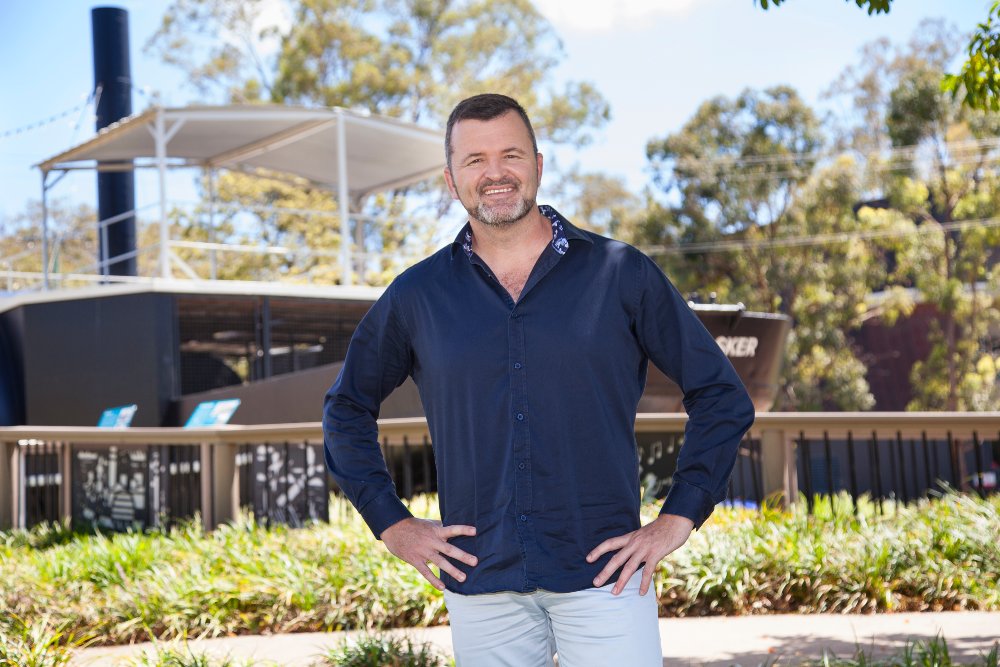 "A lot of people don't want the competition on auction day, they'd prefer to know they've secured the property.
"[Vendors] know they've got the ability to take an offer before an auction, which a lot of owners are actually quite happy about."
Not all properties are suitable for auction, though
It's important to recognise that the conditions that favour auctions over private treaty sales don't apply uniformly to the market.
"Every area is different," Klimenko asserts.
"Depending where you are, if you're looking at quite a heavy unit-oriented market, the clearance rate is probably sitting around the high 60s at the moment, maybe around 70 per cent, and that's purely to do with there being quite a lot of apartments."
"If you've got a cookie cutter standard apartment and there's really not a big point of difference, those are the properties that you probably want to put as a private treaty.
"The buyer's going to look at a tonne of properties of the same calibre, the same floorplan, same aspects. Maybe four of those are for sale and one is for auction.
Buyers may opt to go down the private treaty route as it can result in a quicker and easier sale, he says.
"I think it's a bit more of a comfortable process for the buyers, it's not as aggressive as the auction process."
Tomasino expresses a similar sentiment about the Melbourne market.
"The apartment market is completely different [to the house market], they're like polar opposites.
"You've really got to decide who the buyers are going to be, especially for apartments," he says.
"If it's a one bedroom that's under 50 square metres, there's no point in doing an auction because the banks are very sceptical in terms of lending at that sort of square metreage."
What advice are agents giving their vendors?
Overall there's a strong sense that now is still a good time for sellers to capitalise on the hot market conditions.
Tomasino's advice to vendors? "I will be seriously considering telling them to sell sooner rather than later, and I mean probably in the next two months.
"This is my 15th year in real estate. I've bought and sold personally before a couple of times, so I know how things work, and I feel like we are approaching the peak of the market.
"I think we will see APRA tighten the screws around lending and that will mean that people won't be able to bid as freely as they have been at auctions. That's obviously going to mean less bidders, less property selling, and obviously that's going to affect the clearance rates, plain and simple."
Klimenko has similar expectations.
"Any properties that are in the sort of core inner city markets, at the moment there seems to be quite a lot of competition and people are hungry to get into those types of areas," he says.
"When you look at the low to medium density suburbs in areas like Surry Hills and Redfern and Chippendale, those areas' clearance rates will never slow down. I don't see them dipping at all, because there's no stock available."
More broadly, he says "the advice we're giving our owners is to trust the process.
"We always say to our clients that it's not a race, we don't want to sell to the first buyer—we want to sell to the best buyer."
"The best buyer may come on week one, but they may very well come on week three or week four.
"I'm a big fan of auctions, I think an auction really flushes out the market. I think it's a really good education in terms of the vendors to see what the market's really willing to pay on the day."
Whatever your situation, your decisions should be based on your own personal circumstances and your own local market.
Every market is different, as is every property within that market, so it's important to understand how properties like yours are performing by undertaking market research and speaking to local agents.