The headline story at the midpoint of 2018 is that overall property values are falling across the country.
This is true for most capital cities, with Sydney, and to a lesser extent Melbourne and Brisbane, feeling the pinch. According to CoreLogic Australian dwelling values fell -0.4% to May 2018, the eighth straight month-on-month fall, though units have actually risen by 0.1% in capital city markets over this timeframe.
With 60% of Australia's housing stock in Sydney and Melbourne, any negativity in the market invariably impacts national market performance and sentiment. The correction in metro markets was reflected in our recent consumer sentiment report, with Sydneysiders less optimistic about the prospects for 2018 than homeowners in regional areas like Newcastle and Wollongong.
So why has the market cooled?
Why has the housing market cooled in 2018?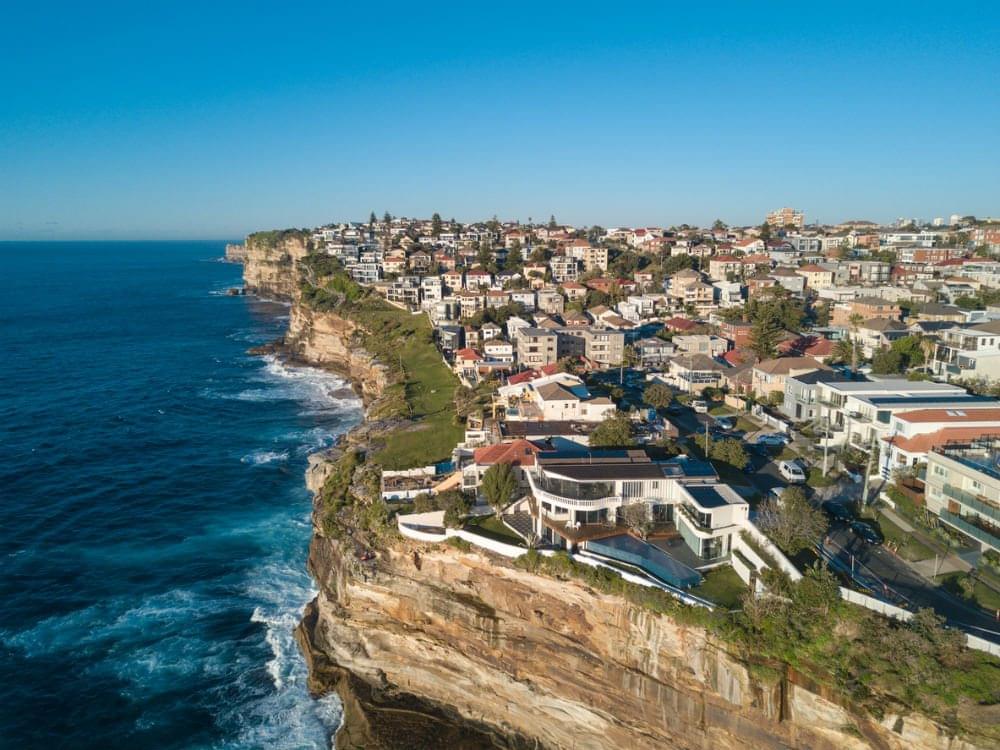 "All good things come to an end" is the simplistic answer, but in reality a combination of factors are to blame. This includes the ongoing issue of housing affordability, or rather a lack of it, as well as tighter credit policies, which has limited credit availability for property investors.
Foreign buyers are also thin on the ground, thanks to the new raft of taxes they must now pay for the privilege of investing in Australia. Higher stamp duty - the tax you pay the government when you sell your home - has also driven many homeowners to renovate rather than buy a new home. Looking back you could have seen the slowdown coming, when price growth dropped from 9.2% in 2015 to 5.8% in 2016, and 4.2% in 2017.
"Today all you need to look at are the auction clearance rates, with figures as low as 45% recorded in Sydney over the final weekend of June. Melbourne was only slightly up on that at 55%."
Read more: What suburbs are booming and cooling in NSW - 2018?
What will happen in the property market in 2018?
All signs point to 2018 being the year of the big chill for the Australian property market, though a cooling and not a crash is what most analysts predict. Expect flat or negative growth for capital cities, with property analysis firm SQM Research predicting housing prices in Sydney and Melbourne will fall by as much as 4 per cent this year.
Overall they expect capital cities to fall on average 2% in the worst case scenario, or rise 2% in the best case scenario.
A tale of multiple markets
The good news is that it is not all doom and gloom, and that in reality it is a tale of multiple markets each with its unique characteristics.
Hobart was a standout performer in 2017, with property rising there 12.3% - a figure that put all the other capital cities in the shade. In 2018 it continues to perform strongly, and was the only capital city where house prices increased over the first quarter.
The other positive is that regional property markets have bucked the overall trend and managed to outperform the bright city lights. 2017 saw capital city dwelling values fall by 0.3% while regional markets rose by 2.4%. Geelong is a case in point, with dwelling values up 12% in the year to April.
In NSW top regional performers include Wollongong and Shoalhaven who both recorded 9.5% price growth over the same timeframe. And thanks to stamp duty discounts, first time home buyers are back in the market, accounting for 18% of all new loans written in 2018.
Where are the best places to invest in 2018?
Looking to nab an investment gem or bargain in 2018? As we have seen property investors and city dwellers are making for regional centres like Geelong, Shoalhaven and Wollongong. Why? Simple - they are growing strongly in an otherwise tepid market and are relatively affordable.
Let's take a look at these and other standout performers to put on your investment radar for 2018:
Geelong (Victoria) house values grew 14.6% over 2017, while units posted an equally impressive rise of 10.7% over this timeframe. Victorians are catching onto Geelong where property is not only affordable, but offers a quality lifestyle with access to any number of amenities. And with Melbourne just under an hour away, the big smoke is just down the road if you need it.
Newcastle and Lake Macquarie (NSW) recorded a house value increase of 12.9% last year. This together with a robust local economy and a new identity as a food and culture destination have upped it in the tourism and liveability stakes.
The Gold Coast has also been a strong performer, posting gains of 7.7%, while the Sunshine Coast is not far off that on 6.2% growth over 2017. Part of this is down to activity associated with the Commonwealth Games, but an uptick in interstate migration and strong population growth have also helped drive the local property market.
Hobart has got all the headlines, and rightly so - but the median house price has crept up of late, and in July 2018 stands at $896,000, while a unit is $601,000. Head further north to Tassie's second 'city' - Launceston for standout returns, and price growth of 16.3%. Houses there are currently at a median of $406,500 and units $250,000 - a lot more affordable.
The bottom line is that we will continue to see negative growth for most of our metro markets for the remainder of 2018 - with moderate gains for some regions and capital cities. They key is to identify which areas are poised for growth and buy.
Read more: Fastest growing regional areas for property investment in 2018