For the majority of pet owners their beloved animal is not just a pet but a valued and cherished family member. Sadly, in Australia it has become increasingly difficult to find pet friendly rentals and as a result we are experiencing an alarming rate of pet abandonment as renters have no other option but to give up their precious companions.
This is a nationwide issue and the cold fact remains that less than 10% of Australian rental properties are listed as pet friendly. When you consider that 63% of Australian households own a pet, this is simply not cutting the mustard!
63% of Australian households own a pet but less than 10% of Australian rental properties are listed as pet friendly.
Fortunately for pet owners, new legislation is currently being implemented across most of the country that will help turn this startling figure around. Fear not, landlords! Not only will it help reduce pet abandonment rates, euthanasia and rehoming, by keeping tenants and pets together but there will be perks for the savvy investor too!
Read on to find out about the new changes to the law in your state and how converting your property to a pet friendly rental will help bolster your investment instead of hinder it!
Rental reforms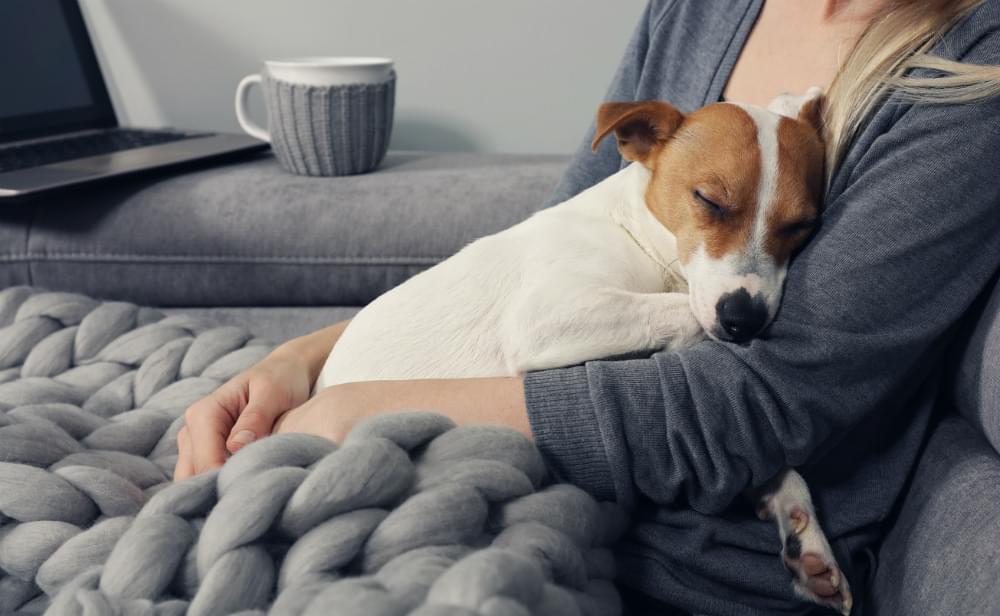 With one in five abandoned animals given up because of the difficulty of finding pet friendly houses for rent, rental reforms have become necessary. Until recently, having pets in rental properties has largely been at the mercy of the landlord.
Now, more than ever, renters are looking for a home that will house their pets too, and it seems the legislation is finally catching up. With the new changes, it is now illegal in Australia for a landlord to refuse an assistance animal.

Here is a state-by-state breakdown of the new legislation:
Victoria is paving the way for the rest of the states with a major overhaul of rental legislation giving tenants the right to have a pet. Tenants must seek permission, but landlords that want to refuse a pet must do so before a state tribunal. These reforms are set to be implemented by July 1, 2020. More states are expected to follow suit.
With consent from the landlord, pets are allowed in rentals. However, tenants are liable for damages and must also make sure the property is suitable for their pet. Pets that are noisy or a nuisance to neighbours can be in breach of the lease. Landlords must ensure they keep pets secured upon entry to the property (in the case of rental inspections, etc) or they can be held liable.
Currently, rental laws pertaining to pets are under review due to the lack of availability. Until changes are made to the legislation, tenants must seek written permission for their pets to live with them in rentals. Reluctant landlords often sight issues with fleas and damages as reasons for not offering pet-friendly accommodation.
The first state to do it, WA has a law that allows landlords to charge a pet bond of up to $260 to cover damages or fumigation. The pet bond is added on top of the regular bond, but is not allowed in the case of assistance animals. All pets are to be listed on the rental agreement.
Pet friendly homes for rent in SA are on the rise but are at the discretion of the property owner. Prospective tenants should submit a pet application and an agreement must be signed before a pet can move in.
Landlord permission is imperative in Tasmania for renters with furry friends. The government is not looking to make any reforms at this stage.
Why you should consider making your rental pet friendly
In the current market conditions, pet friendly apartments and houses are in serious demand. It might be surprising to hear, but having a pet friendly policy in place can be very beneficial for a landlord.
Vacancy rates nationwide have been largely driven by an oversupply of units especially in Australia's two major property markets of Sydney and Melbourne. Latest SQM data reveals that there are currently 69,727 properties around Australia available for rent.
Managing Director of SQM Research, Louis Christopher expects vacancy rates to rise in 2019 "driven by some 200,000 dwellings expected to be completed this year which is well above our estimate of underlying demand of approximately 170,000 dwellings".
Christopher states that Sydney, Melbourne and Canberra are likely to see the bulk of the rises in vacancies.
At the moment, renters have the upper hand as properties are staying vacant for longer. With an abundance of pet owners on the market and a limited supply of pet friendly rentals, having a pet friendly rental could give you an advantage.
Managing Director of SQM Research, Louis Christopher expects vacancy rates to rise in 2019 with Sydney, Melbourne and Canberra likely to see the bulk of the rises in vacancies.
The longtime negative view of pets in rentals either creates a situation where landlords are lied to about tenant pets or it leads to animal abandonment. However, if you screen tenants and pets the right way, you can open yourself up to a much broader tenant pool, expect lower vacancy periods and find long term, quality tenants fast.
How to pet-proof your investment property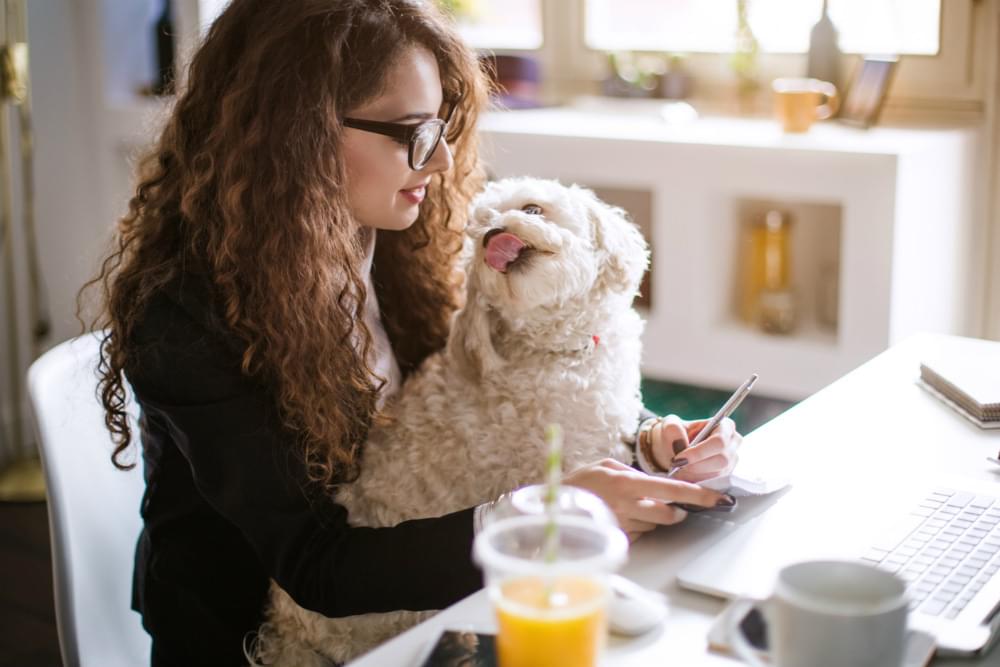 If you're considering having a pet friendly property to rent as an investment, it's important to know how to protect your property from any potential damages and ensure it's safe and secure for pet owners.
One of the best things you can do to pet-proof your investment is talk to your tenant about your expectations and what they can do to keep the property free from pet damage.
For apartment pets, you will need to check that they are allowed in your strata complex before you advertise your rental as being pet friendly.
One of the best things you can do to pet-proof your investment is talk to your tenant about your expectations and what they can do to keep the property free from pet damage. Ask that they:
Pop mats on the floor, particularly under food bowls to prevent eager doggies from scratching up the floor-boards.

Regularly groom pets to keep pet hair from accumulating and to protect the air-conditioning filters.

Place locks on toilets so animals don't drink from them or scratch them.

Have certain rooms that are out of bounds (perhaps carpeted bedrooms) with doors closed or baby gates.

Provide pet references from previous landlords

For those renting with a dog, ask whether puppy training has been completed and if they are house trained. Don't be afraid to ask for proof!
It can be a good idea to screen pets and ask to meet them first to ensure they are a good fit with your property. Also, check if your state allows for a pet deposit to be held to cover damages related to a pet. And, take out an insurance policy that covers pet damage.
When preparing your house for listing, consider using tiles or floorboards rather than carpet as they are easier to clean and won't absorb the smell of animals and their urine. It is a good idea to have dog flaps installed on the door and a gravel area outside for dogs to enjoy that will help prevent them from digging up grass. Remove toxic plants from the garden that are dangerous for dogs and cats (like lilies and philodendrons). Provide secure fencing to keep animals safe.
Pet friendly suburbs in your city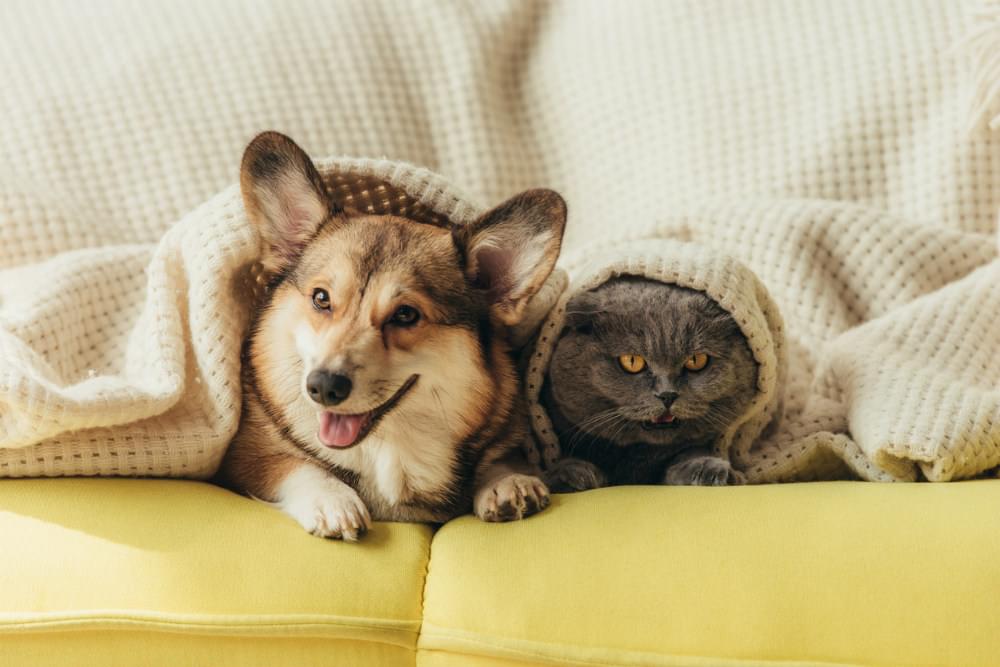 The suburbs where rental properties and pets are most commonly accepted tend to be where there are more freestanding houses, larger blocks and older homes.
The most pet friendly rentals in the Gold Coast are in Sorrento, Southport, Merrimac, Broadbeach Waters, Benowa and Labrador. Older properties and homes on bigger blocks tend to be more accepting of animals. You'll also find better dog parks in these areas.
In Brisbane, the outer western suburbs have more to offer for renters with furry family members.

In Melbourne, the most pet friendly suburbs are Tarneit, Cranbourne North, Point Cook, Wyndham Vale and Mernda, with nearly all rental listings being accepting of pets.

In Sydney, the Macarthur-Camden area is the most pet-friendly followed by the Western suburbs and the Hills District.