With the Australian market firmly in recovery mode great things are expected of February, as buyers and sellers are all back from their respective holidays and ready to transact.
With this in mind we wanted to take a look at where the market is currently, how it compares to this time last year and where it could all be headed.
Let's start by looking back at how we got here, specifically how the market has performed over the last year.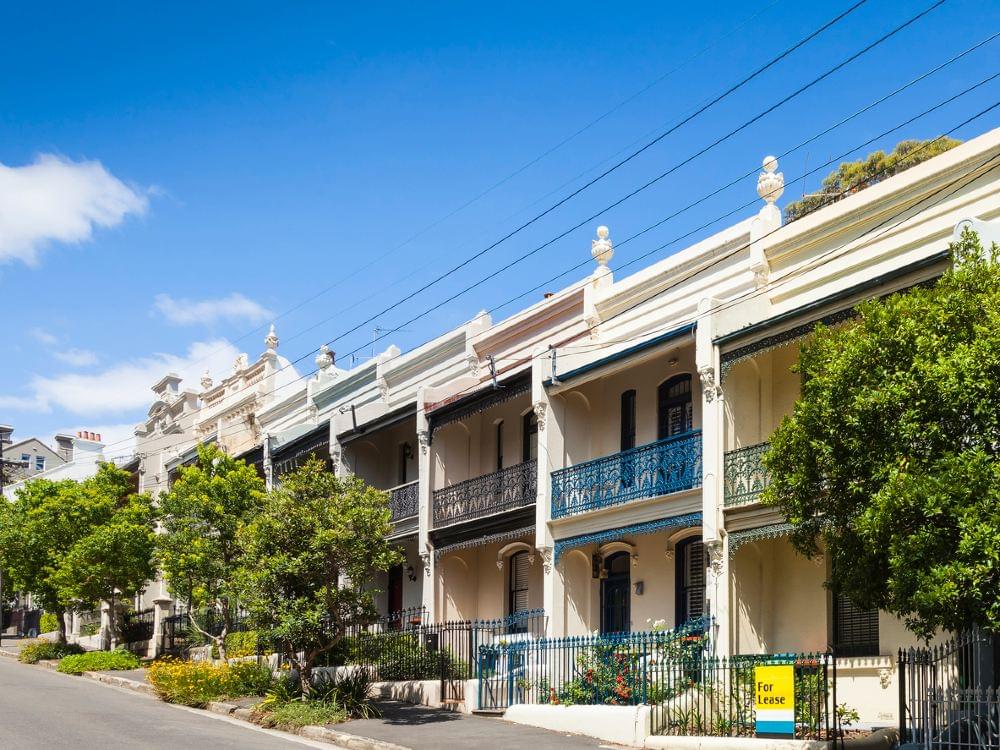 How did we get here?
Looking back we actually need to start by identifying some key dates in our property timeline, specifically:
The market peak in October 2017
In terms of national values it was all downhill from this point, and even though the market has rebounded over the last six months, property values are still down from the lofty record highs achieved then.
Nationally, housing values recovered +6.7% since bottoming out in June 2019, but the national index is still -2.2% below the market peak.
The bottom of the market in June 2019
According to CoreLogic, national dwelling values grew +2.3% over 2019, though it was a year of two halves with capital city values down -3.8% to July. This is when the market turnaround occured, and saw capital cities surge +7.0% to December 2019.
What prompted the recovery? The market recovery was down to a trio of factors, most obviously the re-election of the ScoMo 'business-friendly' Coalition, record low interest rates and a relaxation of lending rules for borrowers.
This saw the December quarter post the fastest rate of growth since November 2009, which explains why there is a sense of anticipation about Feb '20.
What are the experts and forecasts saying?
With listings up and buyers back pounding the pavement, all indications are that February should be a stellar month for the property market, though this will obviously vary by location.
Some analysts are bullish and predicting big things for the market in 2020, but due to a number of factors CoreLogic head of research Tim Lawless believes that +1% month-on-month growth is unsustainable for Sydney and Melbourne markets, as affordability is once again going to become an issue for prospective buyers.
"As affordability is once again becoming an issue for prospective buyers in Sydney and Melbourne, CoreLogic's Tim Lawless believes a 1% MoM growth is unsustainable"
The median house price in Sydney is currently in the region of $994,300, which is very close to the magic million mark. Lawless also points out that as sellers rush to list their homes, stock levels will increase which is likely to put further pressure on price rises.
For the long haul Domain's Property Price Forecasts (February 2020) are for houses in the combined capital cities to advance +8% this year for a median of $809,349. They believe Sydney will grow +10% and Melbourne +8% over the year. Overall units are projected to advance +6% in our capital cities, up +8% in Sydney and +5% in Melbourne.
Now let's see what is happening in the market at the moment.
What is currently happening in the market?
Overall the market is positive, with the feelgood factor that started in Sydney and Melbourne reflected in every capital city. Sydney was the best performing capital city up +5.6% for the quarter to January and up +1.5% last month.
Looking at Victoria, and using median data for the December 2019 quarter, the Real Estate Institute of Victoria (REIV) reports a $860k median sale price in metro Melbourne that's up +3.7% for the quarter. Units here also have a median sale price of $639k, which is up +3.8% for that quarter.
If you look at auction activity for the first weekend of February '20, Sydney had a clearance rate of 77%, marginally higher than Melbourne on 65%, while Brisbane recorded the lowest rate at 28%.
This jumps to 80% for Sydney the following weekend, with Melbourne also up to 74% and Brisbane up to 37%. The upward trend continues into mid Feb for Sydney where it records a rate of 84%, with Melbourne also up at 77% and Brisbane up a massive 64%.
"Both volumes and clearance rates are higher than what we were seeing over the corresponding week last year"
CoreLogic points out that in comparison to the same period last year, when the market was in the doldrums, '...both volumes and clearance rate are higher than what we were seeing over the corresponding week last year'. They believe that this trend will continue, which they see as a, '...timely test of the market's depth'.
To put this in perspective, realestate.com.au reports that Sydney's Inner West saw nearly 10 times the number of new properties listed in the first few weeks of January than in December.
Even Perth is looking positive, with the market up +0.1% in January, and positive for the quarter at +0.4% - so a recovery could be on the cards there if this trend truly does continue.
How is the market faring against last month and this time last year?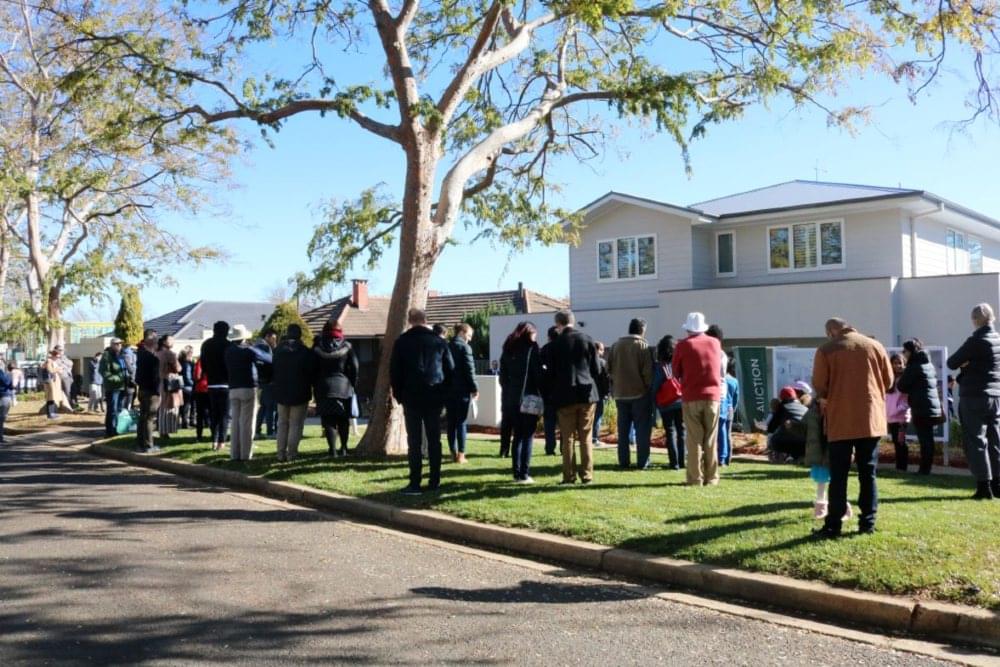 Looking back at January '20 markets were still on the up and in the black, though a little muted, with CoreLogic's national home value index up +0.9% over the month. This is largely down to the festive season break, when many buyers, sellers and even agents take a well deserved holiday.
But if auctions are any indication of market activity - and they are - then things are definitely ramping up, with CoreLogic reporting that homes taken to auction almost doubling week on week for the first two weekends of February '20.
"According to CoreLogic, homes taken to auction almost doubled week-on-week for the first two weekends of February 2020"
Preliminary auction clearance rates are reportedly just shy of 74% nationally, nearly 13% higher than the first weekend's final clearance rate of 61%.
According to the REINSW, Sydney saw 158 auctions take place over the first weekend of February with 72.9% clearing. It was a very different picture last year, where 130 auctions took place with a 49.5% per cent clearance rate in the same week of Feb '19.
Contrast the performance data for February '19 with January and the differences are often stark. Then Hobart was the best performing capital city, up +1.1% for the quarter.
In comparison, January '20 boasted Sydney as the leading capital city up +5.6% for the quarter. CoreLogic's national index was also down -0.7% for Feb '19, where this year it is up +0.9% over the first month of the year.
How is the market faring against the forecasts?
How did analysts' predictions fare? Most analysts actually got it right, when they cautiously predicted that the downturn would bottom out in 2019 and recover in 2020.
Read our National Australian property market forecast 2020 and economists from leading financial institutions pretty much unanimously agreed the market would turnaround, with varying degrees of accuracy.
HSBC's Chief Economist was bang on, predicting Australian house prices to stabilise in 2019, with a return to growth in 2020. ANZ's Economists Felicity Emmett and Adelaide Timbrel were the most pessimistic, forecasting a -5% fall in dwelling values in 2019, with a further -1% fall for 2020.
What does this mean and what can we expect?
Most analysts, including Domain, believe that property prices in our capital cities will advance in 2020, and into 2021. They do base this on the turnaround at the end of 2019 spurring the market into action, which is logical but not an entirely foolproof forecasting methodology.
Some agents are reporting a disconnect between sellers' price expectations and what buyers are prepared to offer, and this also could be exacerbated by a glut of listings dampening price growth.
Interest rates are at historic lows and the expectation is that they will stay there, but it remains to be seen what the impact of the summer bushfires and coronavirus will be on consumer sentiment in the months ahead.
Don't miss out on the active market
Find and compare the top real estate agents in your area
Compare agents now