By Bessie Hassan | Consumer Advocate at finder.com.au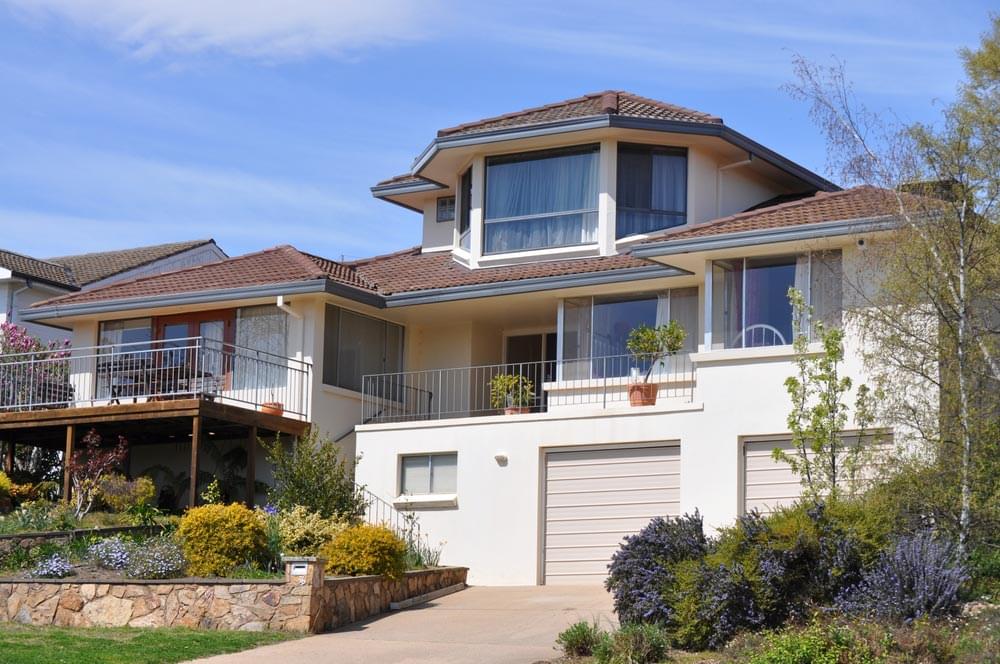 We're well into 2016, with the two cash rate meetings already come and gone. While there's been no change at both, there are certainly movements occurring in the market that will be of significance for those comfortably in the property market, those looking to sell and potential buyers. Without further ado, here are some of the key indicators to look for.
Cooling market? Selling time may be right now
Recent data suggests foreign investment numbers are starting to slow, primarily in Sydney and surrounding areas. A particularly sizeable source of foreign property investment in recent years has been China, which is currently going through the worst market in 25 years – it's a likely bet that investment efforts will be focused internally for some time, meaning local home buyers now have a little less competition when their desired homes go under the hammer.
While it's unlikely that both the cooling prices and anticipated slump in foreign investment will last for long, this is a welcome change for those looking to sell their house, as potential buyers are more likely to jump into the market now. Sure, property prices may be on the way up after this brief interlude, but the consensus is already that housing is unattainable for many. The market is looking more attractive to buyers now than it has for quite some time, so make sure your offerings are too!
The cash rate may not dip for a long, long time
This point speaks more so to those of us sitting comfortably in the property market, with a mortgage we've become accustomed to. A growing number of economists predict that the cash rate may not continue to be the docile, historically-low rate we're used to seeing every month, which may put variable rates – even for established loans – in hot water. In fact, many are suggesting that we're now in the lowest point of the cycle, and staring into the face of the upcycle. For a bit of context, the last upcycle (between November 2010 to October 2011) saw the cash rate hit 4.75 percent. That's more than double what we're seeing now, so it's high time mortgage-holders batten down the hatches.
Luckily, you always have the option of asking your current provider for a better rate, especially considering your loyalty up until this point. For those people looking to finalise their mortgage within the next few years, getting a better rate should be even easier considering the low LVR remaining on your loan. As always, just be civil, endearing and speak to customer retention staff.
Phantom home loans are being introduced to the market
As a tech-connected society, we're more in tune with just about every aspect of our finances than we were 10 years ago. Unfortunately, it would appear that finding the best home loan for your future home isn't enough anymore, due to a phenomenon dubbed the phantom rate. Essentially, Phantom rates describe loans that move their interest rates independent of the cash rate, and usually with little to no mention from the providers either. While this issue in isolation may be negligible, a simple hike could potentially throw your budgeting plan out by hundreds – when it sits amongst your everyday finances, a phantom rate hike could leave a nasty sting to your wallet.
The chances of a phantom rate hitting you can be minimised by keeping a check on your current rate – if you're a mortgage holder – or on your top preferences if you're diving into the property market for the first time. Luckily, there's usually a significant interlude between a rate's announced hike and the effective date, which should give you some breathing room if you land yourself a phantom rate.
Fixed home loans may be your next refinance
The benefits of refinancing – especially with rate hikes potentially on the horizon – are numerous, and it would seem that fixed rate home loans are receiving quite a bit of attention from refinancers in response to the recent uncertainties – which makes sense, as they're a good way to be sure of at least one thing in this market. To be more specific, the number of people looking at 2 year fixed home loans on finder.com.au grew by 126% from December 2015 to March 2016 in comparison to the same period a year earlier. It's a fair call, given how low rates are in that space – on Finder.com.au they start at:
UBank UHomeloan: 3.99%
IMB Platinum Package: 4.05%
One hypothesis for the ballooning interest around 2 year fixed loans is that they provide a relief against the brief hysteria that has become Australian property markets. On one hand, you've got the absurdity of Sydney's house prices, but you've also got the more rural areas that have cooled significantly. It's a lot to process – especially for those who aren't overly interested in the topic – and fixed rates might be seen as a resolution to this commotion. This doesn't mean they will suit your particular circumstances though, so always check your options twice – every loan has its limitations, no matter if you're using it for refinancing or securing a new property.
The property market is well and truly a full-steam-ahead journey, and at times it can be an exhilarating ride for first home buyers, seasoned hunters and refinancers alike. However, there are also some nasty tricks and hidden details that you'll have to factor into your plans. Now, it's time to take these trends and use them in the plan to find your perfect property!
Bessie Hassan is the consumer advocate at comparison website finder.com.au. She's passionate about real estate, renovating, and helping Australians find the best deals for their personal situation.