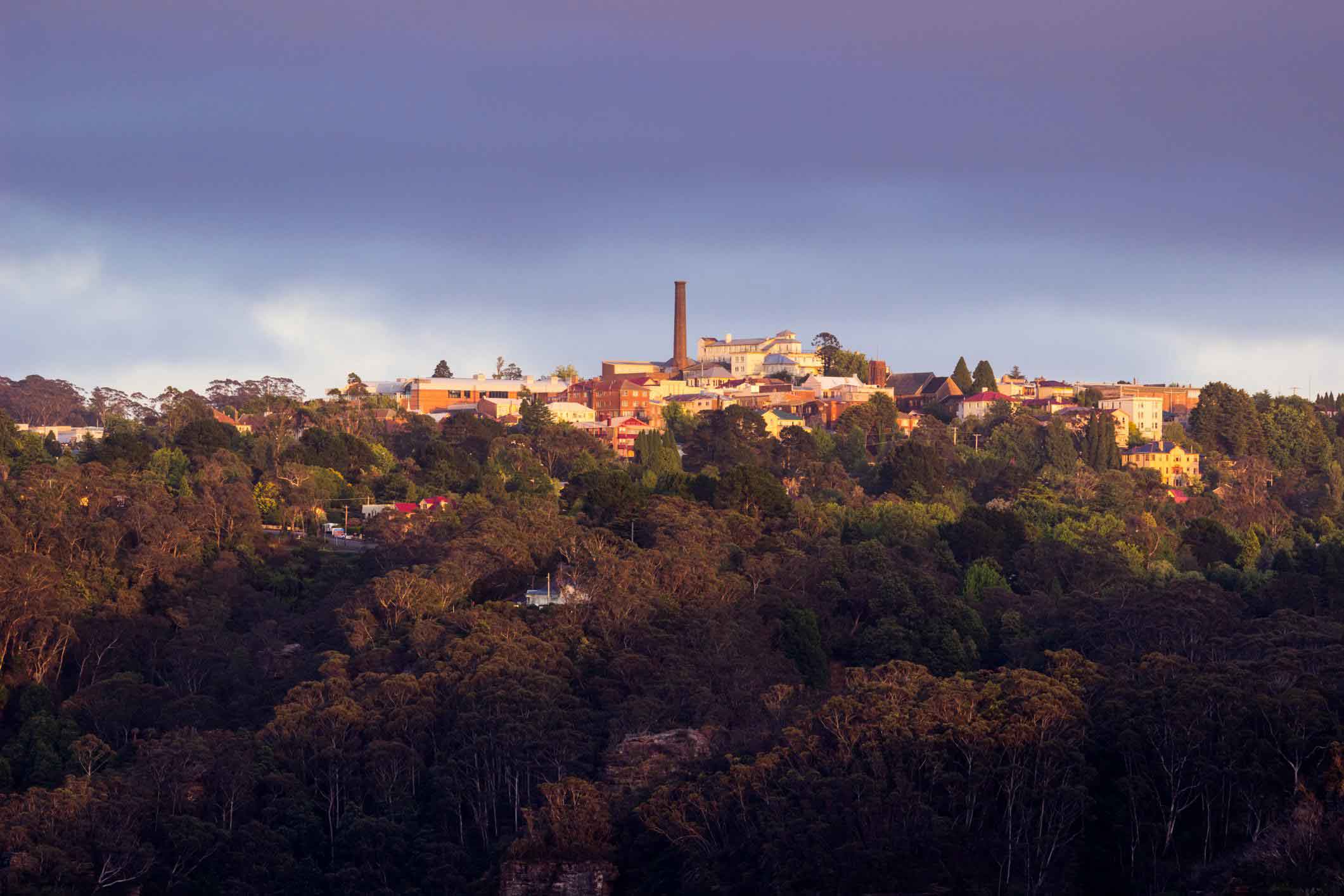 Sydney's affluent upper north shore is known for its clean leafy streets, large blocks of land, endless streets of stately homes and plenty of top quality schools. It is, however, undergoing significant changes with growing higher density buildings along its railway lines.
Located north west from Sydney's CBD, the upper north shore is easily accessible by train, bus or car. It offers a great outdoors life with many local parks and adjoining bushland, including the Garigal National Park, Lane Cove National Park and Ku-ring-gai Chase National Park. Yes, it's very green, with an abundance of golf courses, ovals, tennis courts and sports fields, and a wealth of places to go for a jog, hike or bike ride.
There are also loads of places where you can grab a cup of coffee or enjoy a meal out. Each of its suburb has its own village or shopping strip with local bakeries, specialty shops, cafés, restaurants and supermarkets.
According to Tripadvisor, some of the most popular restaurants in the area include Cafe Lyon (Lindfield), Kiplings Garage Bar Turramurra (Turramurra), Tapas Tapas Bodega (Turramurra), Cellar 8 Wine and Espresso Bar (Pymble), The Cook's Garden (Turramurra), 2 Stews and a Cockatoo (Gordon), Road to Goa (St. Ives), Grill at Gordon (Gordon), Hanuman Thai Restaurant (St. Ives), Mehfil Indian Restaurant (Gordon) and Rosedale Cottage (St. Ives).
In addition, serious shoppers can visit the nearby shopping hubs of Chatswood, St Ives and Hornsby to stock up on whatever they need.
Parking in the upper north shore is easier to come by than in many other parts of Sydney and the crime rate is lower than the city's average. According to the NSW Bureau of Crime Statistics and Research, the recorded rate of non-domestic violence in 2013 in Ku-ring-gai Local Government Area was ranked 139 out of the 140 local government areas that have populations greater than 3,000.
Better still, the upper north shore is home to a number of highly sought after private schools, including Knox Grammer, PLC, Barker, Abbotsleigh, Brigidine and Roseville College, as well as top performing comprehensive non-selective schools such as Killara High.
The area is also blessed by an amazing biodiversity of animals and plants. For example, animal life includes long-nosed bandicoots, stone geckos, brush turkeys, little forest bats, eastern yellow robin and green tree frogs. The area's high rainfall and rich clay soils also support over 800 plant species, including 18 threatened species. Iconic Aussie plants like the Sydney Green Wattle and Old Man Banksia thrive in on the upper north shore.
Not surprising, the area, which consists of Ku-ring-gai local government area and parts of Hornsby Shire, is dominated by families with children. Most live in detached suburban housing.
Over 114,000 people live in Ku-ring-gai, most aged 40 years or over and 46 per cent of them are parents with children. Of those working, most are professionals, managers or clerical and administrative workers. About 40 per cent were born overseas, mainly in the UK, South Africa, Hong Kong, New Zealand, China or South Korea. Aside from English, the most commonly spoken languages at home are Cantonese, Mandarin and Korean.
Hornsby Shire's population was 156,842 in 2011, of which 57,174 people Hornsby Shire had tertiary qualifications. At that time, 26 per cent of its residents came from countries where English was not their first language. Of these, 4.7 per cent came from China, 3.2 per cent from India and 2.3 per cent each from South Korea and Hong Kong.
According to the NSW government, most of the people living in the Hornsby Shire and Ku-ring-gai local government areas work in the Sydney CBD rather than locally and the rates of unemployment are relatively low – 3 per cent in Ku-ring-gai and 5.3 per cent in Hornsby Shire, compared to the Greater Sydney average of 5.4 per cent.
These areas also enjoy higher average household incomes – $105,056 per annum in Hornsby Shire and $125,095 a year in Ku-ring-gai, compared to an average of $89,210 for Greater Sydney per annum.
Moves to merge the local government areas of Hornsby and Ku-ring gai are being contested by the Ku-ring gai Council. Nonetheless, the NSW government believes a merger could reduce the existing $171 million infrastructure backlog across the area and improve its liveability. It says the merger provides an opportunity to better allocate future residential development, particularly around the strategic centre of Hornsby, and could lead to the revitalisation of Lindfield, Turramurra and Gordon town centres.
Predictably, given its many attractions, the upper north shore has been enjoying strong property price growth.
In Ku-ring-gai, the median house price was $1,857,500 in June 2016 – an impressive 20.2 per cent rise on the year before. At the same time, the median unit price, of $932,500, was 13.4 per cent higher than the previous year.
Hornsby Shire was more affordable. It's median house price was $1,305,750 in June, still up a fabulous 21.7 per cent over the year. Units, with a median price of $660,000, were 14.1 per cent than the year before.
The area is blessed with good agents with 10 of the agents named in the Real Estate Business Top 100 Agents 2016, a listing that covers the whole of Australia, found on Sydney's upper north shore.
According to OpenAgent, the area's top agents include Deborah Terley, Tim Foote, Rose Farina, Kate Wexler, Fred Whong, Derek Farmer, Sean St Clair, Heather McCartney, Simon Harrison and Nick Separovich.
To get to this ranking, OpenAgent analysed the recent sales of more than 2,894 recently on the upper north shore, as well as 422 reviews on 134 real estate agents in the area.
If you are looking for a real estate agent on the upper north shore, OpenAgent can help you. After a chat to assess your individual needs and using the latest technology, OpenAgent will come back to you with a personalised shortlist of the best agents for you. We take the pain out of choosing an agent by ranking them by past sales, reviews and customer testimonials. There's no obligation to choose any recommended agent and no costs to home sellers. It's not rocket science – actually it's real estate science. To find out more, click here.