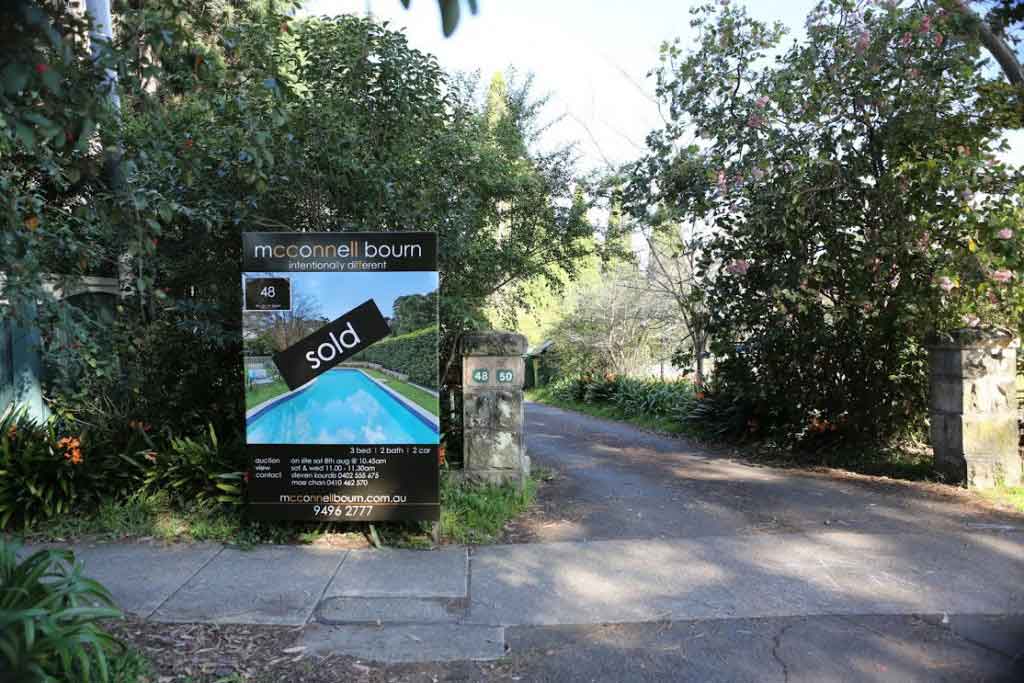 Agreeing on what to pay your real estate agent is one of the first tricky hurdles you will encounter when about to sell your home. This is because all states in Australia have negotiable commission rates for agents and there are various ways in which the commission can be structured.
The first thing to remember is that your real estate agent is likely to have been through this type of negotiation many times before, so you need to do your homework thoroughly and prepare well so you don't give him or her the upper hand.
Part of your preparation should involve finding out the range of average commissions usually charged in your state or territory.
Each state is different. In New South Wales, for example, commission rates range between 2% to 2.5% in metropolitan areas on average and 2.5% to 3.5% to areas outside of the metropolitan district. In Western Australia, they tend to fall within a fairly small range of between 3% and 3.25%.
Commission rates can also vary greatly by suburb or type of area – for example, they could be higher in areas outside of town or where properties are not selling that well because agents have to do more work to sell the properties. An oversupply of properties may also push commissions higher as agents may feel little need to compete for listings. And agents may also charge more in slower markets.
In addition, agents' fees can be structured in various ways. Some agents, for example, charge a higher commission because this includes some of the advertising costs. Others may charge on a "no sale, no fee" basis while still others may rope you in for signage and advertising costs regardless of whether your property sells.
Note that when an agent takes money upfront for advertising, all the risk lies with the seller while the agent enjoys the potential upside.
Some agents have low, flat fees. As attractive as that sounds, remember that you often get what you pay for. You need to be confident that your agent will secure a good price for you and isn't just in it for a cheap, quick sale.
You could also consider a tiered or scaled rate of commissions, especially for more expensive properties. For example, you might pay 1.9% on the first $860,000 and 10% on anything over $860,000. This provides a further incentive for the agent to achieve a higher price and not a quick sale for a lower amount.
With so many options to consider, where do you start?
A good place would be by asking a few agents in your area what would they charge for commission. Be sure to get a detailed breakdown of exactly what the commission covers and what it doesn't, because you will want to compare apples with apples. What marketing and others costs are included in the commission? What other costs does the agent expect you to take care of?
To create a bit of competition between agents, perhaps let each know you are asking the others for the same information.
Remember that the first commission rate the agent quotes is just an opening bid. You do not have to accept it. Even if the agent is one you really want to go with, this is a negotiation process that requires some flexibility on both sides. It should lead to a win-win situation that pleases both parties.
It's vital that you start off this crucial partnership on a good footing and that you feel you can trust and rely on the agent to handle what probably is your biggest asset thus far. If the negotiating process hasn't left you with this feeling, perhaps you need to find another agent.
Note that there's also a danger in negotiating the commission down too much as this could be a disincentive for the agent.
Once you've agreed on a commission rate, ensure you are totally clear on the exact circumstances under which the commission must be paid and what other costs you are liable for, even if the property does not sell. Ensure that there are no hidden charges. Do not sign without carefully reading and understanding it.
Be wary of agents who drop their commission rates too quickly. If they are not good at negotiating for their own benefit, how will they negotiate a good sales price on your behalf?
Be mindful too that in the end, what will count is not so much what the agent charged, but what it cost you if you got the wrong agent.
Just as not all real estate agents charge the same, not all agents provide the same level of service, have the same marketing skills or will get you the same price for your home.
At the end of the day, the ideal agent is the one who leaves you with the most money in your bank account after all fees and expenses have been deducted from the final selling price.