Thinking of buying a house and becoming a homeowner?
Then make sure you do your sums and budget for all the costs that come with owning a property. These include some obvious expenses - like legal and solicitors fees, as well as costs that may not be on your radar.
Not everyone thinks about the need to hire a removalist when you move in, or the need for building and pest inspections, strata searches or having your internet connected. They all need to be in your budget.
The key is to avoid any surprises and do your research upfront. Read this article so you have an idea of all the steps to buying a house, and approximately how much to budget for it all.
Process of buying a house - the unavoidable fees you'll come across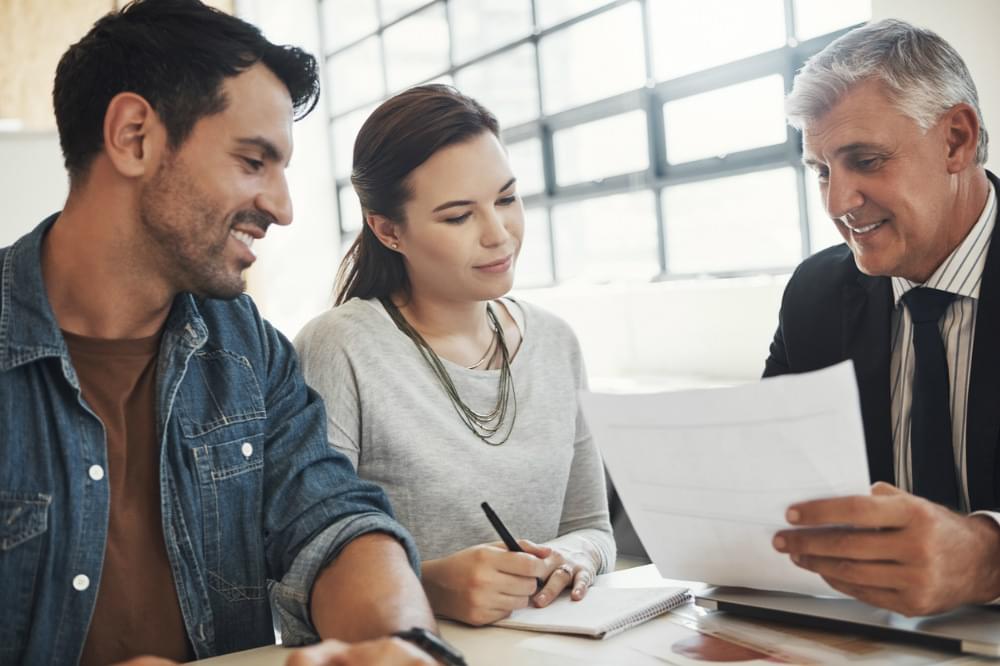 Just like taxes, there are a raft of unavoidable fees associated with the purchase of a property - and these are over and above the purchase price of the property. Be prepared to pay for:
A deposit, which effectively secures the property for you
Solicitor and/or conveyancer to complete the transfer of the property sale
Stamp duty, which is a government tax on your purchase
Building inspection, a crucial report that confirms the structural soundness and identifies any defects in a property
Pest inspection, to confirm if there is any sign of past or present pest activity
A strata inspection or search which is a record of the activities of an owners' corporation
Mortgage establishment fees when you sign up for a mortgage with a lender
Building insurance is normally required for houses, from the day you exchange
Lenders mortgage insurance (LMI) if you don't have the required deposit
Read more: 10 steps to buying a house in Australia
Legal and solicitor fees - what do they charge?
There is a lot of paperwork involved in a property purchase, and to process this most buyers turn to legal professionals - solicitors and conveyancers for help. Qualified conveyancers only deal with property transactions, while solicitors have scope to advise on you on a wider range of legal matters.
In the case where you are considering DIY, the Australian Institute of Conveyancers SA Division (AICSA) actually advises against doing your own conveyancing - unless you are familiar with the process.
So what exactly do they do? Solicitors and conveyancers prepare and lodge all the documents required to complete your property transaction, including the contract of sale and transfer of land document. And most importantly, they conduct searches that can reveal important information about the property - including if there is a legal issue over ownership of the property.
Conveyancers will also hold onto your deposit during the sale, adjust the rates and taxes on the property, and liaise with the banks involved in the final settlement of the property.
Legal and solicitor cost: Conveyancing fees can range from $1000 to $3,000, depending on the complexity of your sale
Building and pest inspections
If you are thinking of passing on a building or pest inspection seriously reconsider. There could be all sorts of horrors lurking behind that fresh coat of paint. Like what? A termite infestation for one, or some shoddy building work, or rising damp. Get the idea?
A professional building inspector has the experience and equipment to give a property a thorough once over - so make use of their expertise. Just bear in mind that if you are buying at auction - where you may not secure a property - you will be out of pocket for any building inspections you have commissioned.
Building and pest inspection cost: A building inspector could charge anywhere from $300 to $700 depending on the size of the home.
Mortgage and finance costs
There are also a range of expenses associated with financing your mortgage by your bank or lender. These include a one-off loan establishment or loan application fee, a valuation fee that your lender will carry out.
Some loans may also require you to take out Lenders mortgage insurance (LMI), though these are normally tied to 'low doc' loans, which require small deposits. If you are required to pay a deposit to secure the property, as you are for most auctions, this is normally payable soon after this ends.
Loan establishment: $600+
Valuation fee: $300+
Lenders mortgage insurance (LMI): $1500+
Deposit: 5% - 10%
Buyers' agents' costs
If you opt to use a buyer's agent their service comes at a price, though they can help to find suitable properties for you, negotiate with the seller, and complete background checks on the property.
Buyers' agents have a wide range of industry contacts and can locate the right property for you in a much shorter timeframe - which saves you a lot of legwork. This can be very useful particularly if you are a first time buyer, or are time poor.
Expect them to charge either a fixed fee - based on how much they do for you, or a commission calculated as a percentage of the purchase price of the property.
Buyer's agent cost: Commissions range from 1% to 3% of the purchase price, to anywhere from $1000 to $10,000 for a fixed fee service.
Extra costs when buying a house that you need to think about
Other extra costs you need to budget for when buying a house include stamp duty. The amount of stamp duty tax you pay depends on the state you live in and is applied on the purchase value of a property. Best to use an online Stamp Duty calculator for a specific quote.
Then there are your ongoing mortgage repayments, utilities, moving costs ($1,000+), council rates and strata fees. You will also want to take out home and contents insurance and mortgage protection insurance ($500+) too.
If the property you move into needs some TLC you will need to budget for repairs and maybe even renovations, new appliances and furniture - not to mention ongoing maintenance. Did we mention internet - you'll go crazy without WiFi, Netflix and online shopping...
Now you have a better idea of all the hidden costs of buying a house, you can begin putting a budget together and start your house hunting!