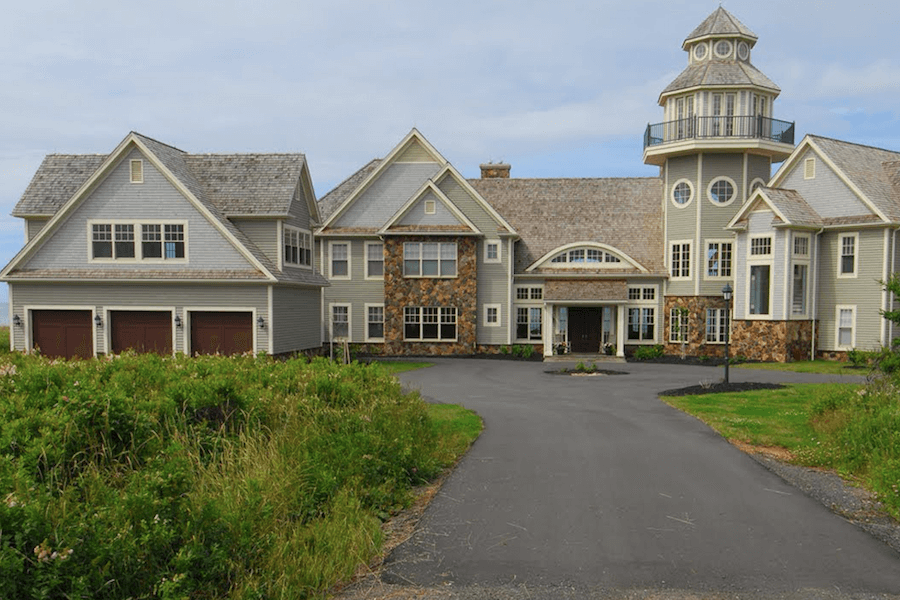 If you've been dreaming of a French chateau, a seaside villa or a chalet in the Swiss Alps, you should probably know that the steady increase in Sydney property prices means that these "luxury" options are now on-par if not cheaper than the average Sydney home.
Only last year, there was talk of the median Sydney property being more expensive than some French castles. A 19th century chateau in Upper Normandy for example, was asking for a bit over $400,000. That's a figure that won't even buy a studio in the inner Sydney CBD area, let alone a beautiful 13 bedroom, two hectare estate.
Potentially selling up to retire or live abroad? With the median price of a Sydney home now being roughly a million dollars, let's take a look at what your home is worth in cities around the world.
Cape Town
According to Sotheby's, a 5 bedroom, 5 bathroom, golf and country estate in the South African port city which has mountain views and amenities such as a helipad and a lake is still cheaper than your average Sydney home.
Paris
One million Australian dollars could buy you a quaint fully renovated Parisian apartment in the 18th arrondissement. High ceilings, terrace and uninterrupted views of the Sacre Coeur included. This flat will excite any modern art lover or a cityslicker seeking out a quieter living.
London
A one bedroom modern apartment within walking distance of Shoreditch in London is slightly cheaper than your average Sydney home. London is a thriving arts and music centre and a big attraction for younger people, so if you're looking to invest and in and amongst the buzz, this could be your ideal property.
Phuket
You could be saving money with a beachfront villa with 5 bedrooms and glorious 180 degree seaviews in Phuket. Even if panoramic views of Phang Nga Bay don't tickle your fancy, selling up and buying a property like this in Thailand could leave you with around $260,000 to spend as you will.
Swiss Alps
For snow sports lovers, your Sydney home could buy you a rustic two-bedroom ski chalet in the Alps of Switzerland. The apartment comes completely renovated and it's situated right beside the ski lifts and a ten minute walk from the center of town, so you don't need to stray too far from this cosy nook.
New York
There's always talk of how expensive New York is but there are very affordable properties within the means of the average Aussie. For the price of the median Sydney home, you could be the owner of a 2 bedroom full service apartment in the Upper East Side of New York that looks like it comes straight out of a Hollywood movie.
Cannes
Get closer to the world's biggest movie stars, with a 2 bedroom apartment on the Cote D'Azur in the centre of Cannes for the same price as the average Sydney property. It's a hundred metres from La Croisette, known around the globe thanks to the Cannes Film Festival and the Palais des festivals.
Berlin
Located right in the middle of this ever expanding city, you can get a spacious and brand new three-bedroom property with a balcony right over everything that's happening in the city. Luxurious open plan living with 85 square metres of space, something rare in this buzzing city. The apartment is equipped with a cellar and an additional storage room and with it's prime location, it's perfect for hosting friends and family.
Tokyo
Spacious living in the Shinagawa district with views over the Tokyo Tower, the Rainbow Bridge and the city river. High ceilings of 2.75 metres as well as a balcony that encircles the apartment make for luxury living in this centrally located apartment. 10 minutes' walk from the Yanamote line, which will take you everywhere else trendy in Tokyo.
Find out more on what your property is worth with OpenAgent.