The Australian property market was a mixed bag in 2017 and most real estate pundits are predicting the boom market will be a thing of the past in 2018. Others disagree, but the signs of weakness in the latter half of 2017 suggest the boom period is over, at least in some of Australia's major cities.
Here is what the Australian real estate market looked like in 2017.
Real estate headlines in 2017
As a country obsessed with real estate, there's no doubt that of course, real estate often took centre stage in the news throughout 2017. As a result, it wasn't hard to follow trends, public sentiment and record breaking sales. So what were the biggest headlines in 2017?
Record-smashing real estate sale prices
Well, despite the apparent market slowdown, some homes still sold at record prices. Take for example when the co-founder of software company Atlassian, Scott Farquhar, purchased the iconic Point Piper home 'Elaine' for $70 million. The Elaine property, built in 1863 was owned for over 100 years by the Fairfax family who purchased it in 1891.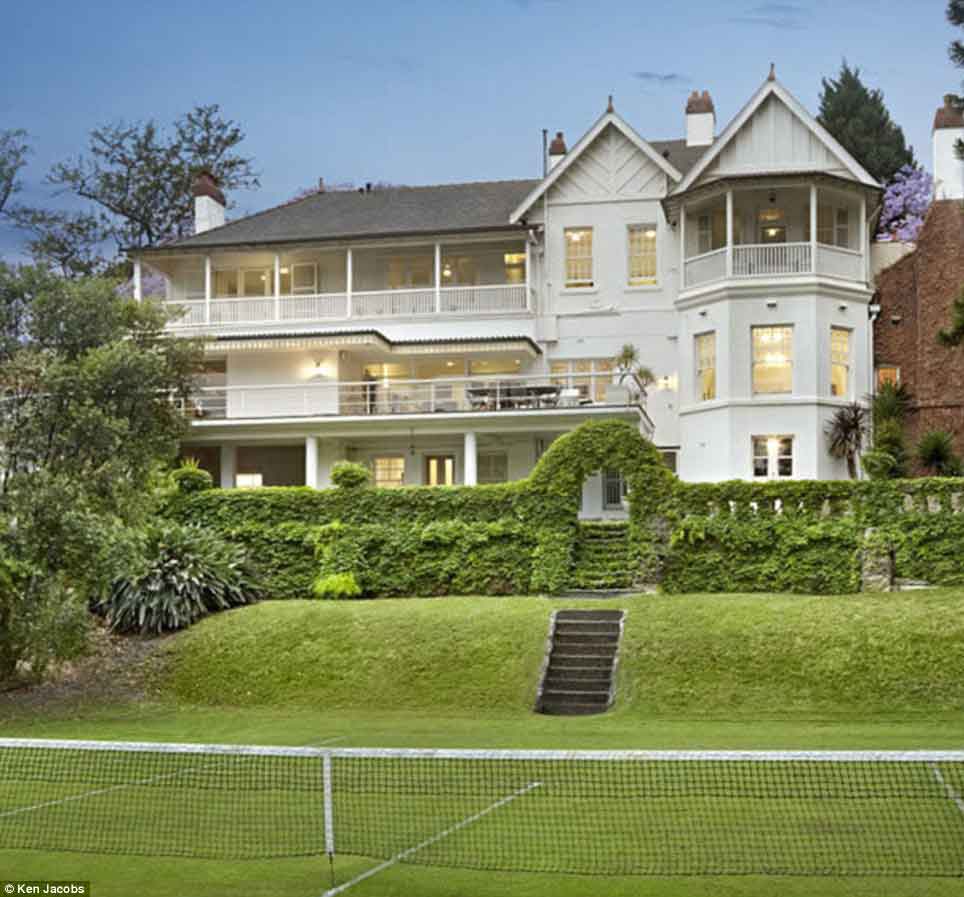 While Melbourne's high-end real estate market is a little weaker than Sydney's, a 1920s mansion in the affluent suburb of Toorak sold for $40 million - well beyond the average person's dreams.
Five other Melbourne homes sold for $20 million, but the $40 million sale surpassed the previous record in Melbourne of $26.25 million in 2016. While the sale was kept on the down low, it didn't stop various news outlets from sending helicopters to suss out the scene.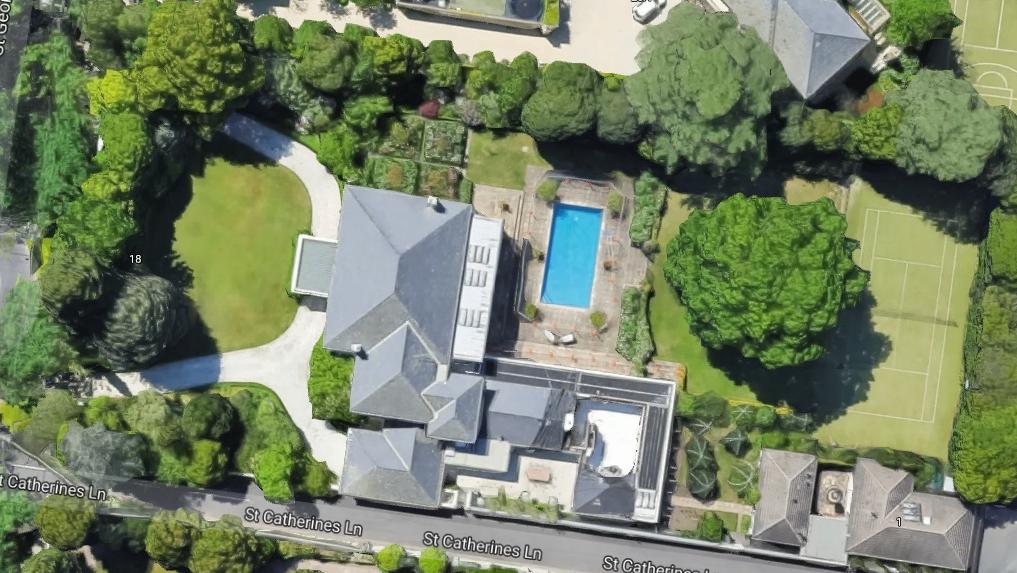 Brisbane wasn't left out of the record price party, with a home on Kangaroo Point selling for $18.48 million, surpassing a previous high sale of $14 million in 2014. It was sold by Matt Lancanshire from Ray White, New Farm.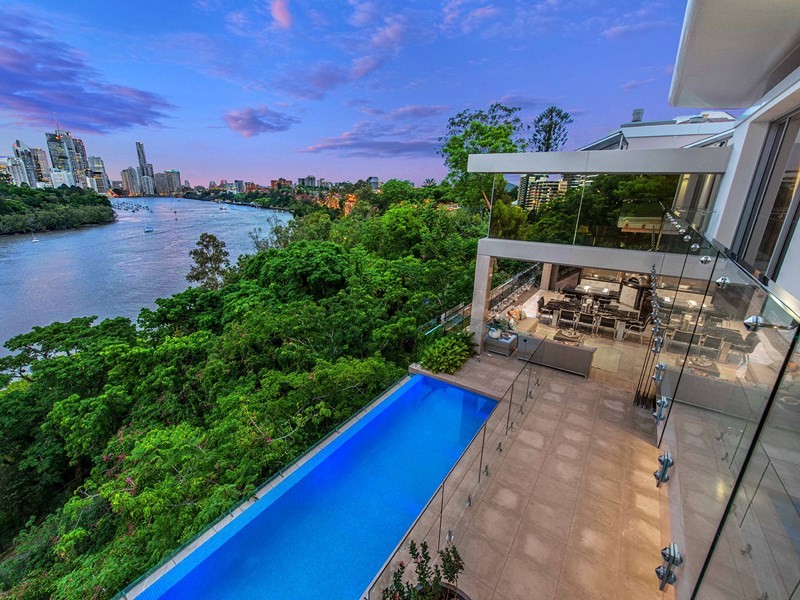 Australia's debt
While high end property had a great year in 2017, the entire real estate market wasn't without its hiccups. According to ABC News, Australia's property market is riskier than Canada's because Australia's debt level is even higher than Canada's.
Canada's debt is 100 percent of family income, but Australia's is even higher at 122 percent. That is two and a half times higher than it was in the 1990s and unfortunately, the prognosis gets worse. 20 to 30 percent of mortgages in Australia are refinanced every year and with the prospect of interest rate rises, many homeowners may not be able to pay off their debts.
The property market: boom or bust?
The media, analysts and real estate pundits alike spent plenty of time in 2017 speculating about whether the boom would last or if the bubble would burst. Many articles, like this one that appeared in the Guardian discussed Sydney's housing affordability crisis.
The article cites Demographia's report on international housing affordability, referring to the Sydney market as "severely unaffordable."
Sydney wasn't the sole bearer of this problem; house prices in other areas rose, making it difficult for first home buyers to enter the market. Demographia came to its conclusion, after comparing median house prices with median household incomes.
If we want to look on the bright side, it's that Demographia doesn't cite its source of information, stating the median average income in Sydney as $88,000. Of course, the reality is that many people earn far less than that, and the few C-level earners at the top end of the scale tend to bump up the stats.
Negative gearing and foreign buyers - were either to blame for rising prices?
Rising prices and affordability in 2017 was often blamed on a combination, or on one of two things: negative gearing and foreign buyers. Negative gearing was all over the news, being debated within the media, as well as a hot topic in political discourse.
An article in the Guardian argued that negative gearing drove house prices up and may have negative consequences in the future. It goes on to cite a study by Melbourne University that says Australians would be better off if the policy of negative gearing was scrapped.
On the other hand an ABC News article argued that negative gearing is helping the apartment market and should not be scrapped. You could also argue that negative gearing makes property more affordable for investors as tax losses can be offset against other income. For everyday home buyers, however, it's a different story.
Foreign investment is another topic that was dissected ad nauseum in 2017. Some argue that foreign investment drives prices up and makes housing and other real estate investments unaffordable for most Australians. In fact this survey showed that 64% of respondents believed foreign investment and home ownership was a driver of high housing prices in Sydney, showing negative public sentiment.
According to the Australian Government's budget for 2017-2018, the Government will:
Place a limit on foreign ownership in new developments;
Introduce an annual charge on foreign owners who buy residential property and leave it vacant;
Tighten the foreign investor tax integrity rules to reduce avoidance of capital gains tax on Australian property.
According to the budget, this is being done to ensure "Australian homes are available for Australians."
According to news.com.au, the ATO is cracking down on empty houses and will fine foreign investors $5500 for leaving homes empty and a further $52,500 for failing to lodge forms.
The article also mentions that Chinese investors who once invested heavily in Australian property are no longer buying property in Australia. It didn't cite the reason and quoted Shukri Barbara of Property Tax Specialists as saying, "That's all gone now."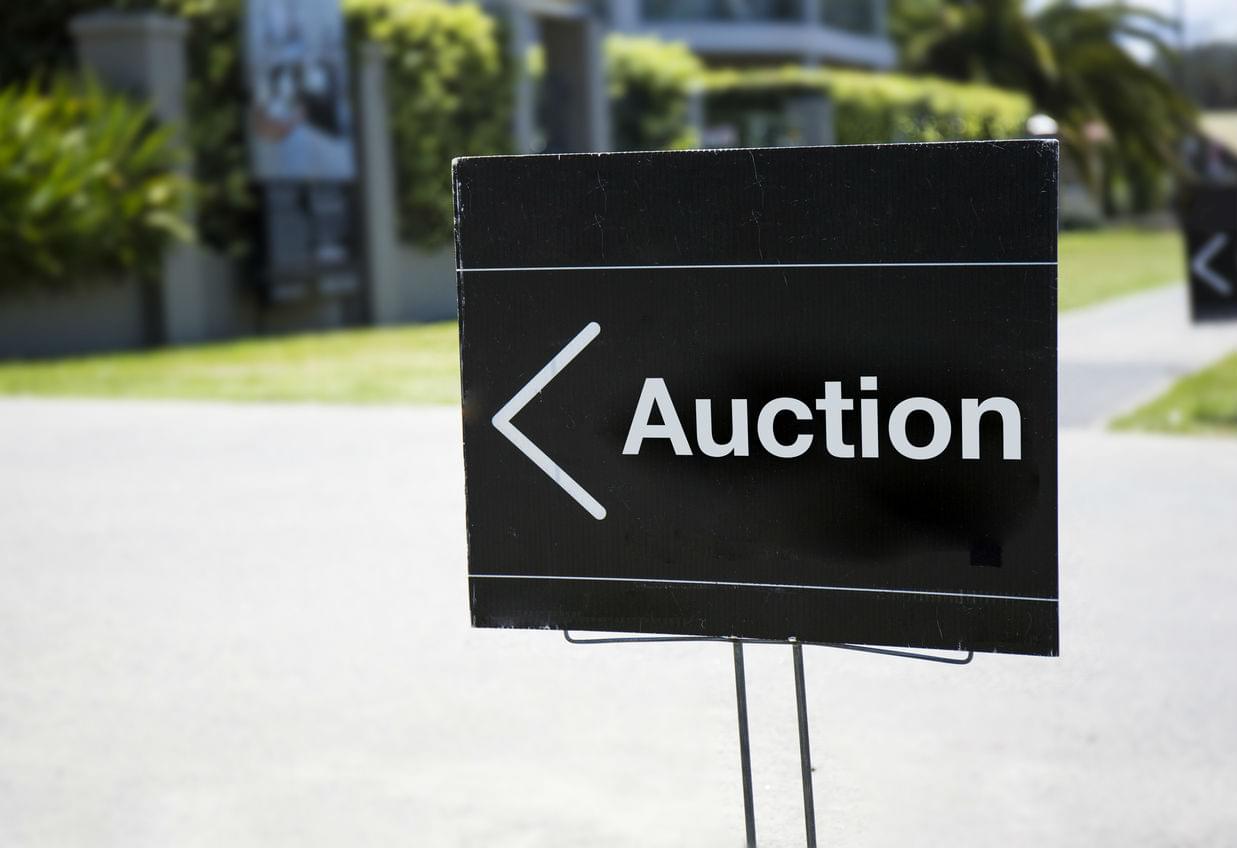 Major cities real estate performance in 2017
Sydney
Sydney showed a significant decline in the latter half of 2017. By the end of the December quarter, prices in Sydney were 2.2 percent lower than they were at their peak in August of 2017. The market is still growing, but at a rate of just 3.1 percent, which is a significant decline over Sydney's peak period of 7.1 percent just seven months previously.
Read: Best areas in Sydney to invest in 2018 and Best areas to invest in NSW in 2018
Melbourne
Melbourne was an even weaker performer than Sydney, with prices dropping by 0.2 percent in the December quarter. While that is a small percentage, it reflects the general consensus that the boom period in Australian real estate is over. The fall was the first drop in price Melbourne has experienced since February of 2016.
Read: Where to invest in Melbourne in 2018 and best regions in Victoria for property investment in 2018
Brisbane
Brisbane experienced a slight growth rate of 0.3 percent in the December quarter and a rate of 3.1 percent over 2017. Units experienced negative growth of 1.2 percent lower than the previous year, so Brisbane had both growth and decline in the real estate market.
Read: Where to invest in Brisbane in 2018 and where to invest in QLD in 2018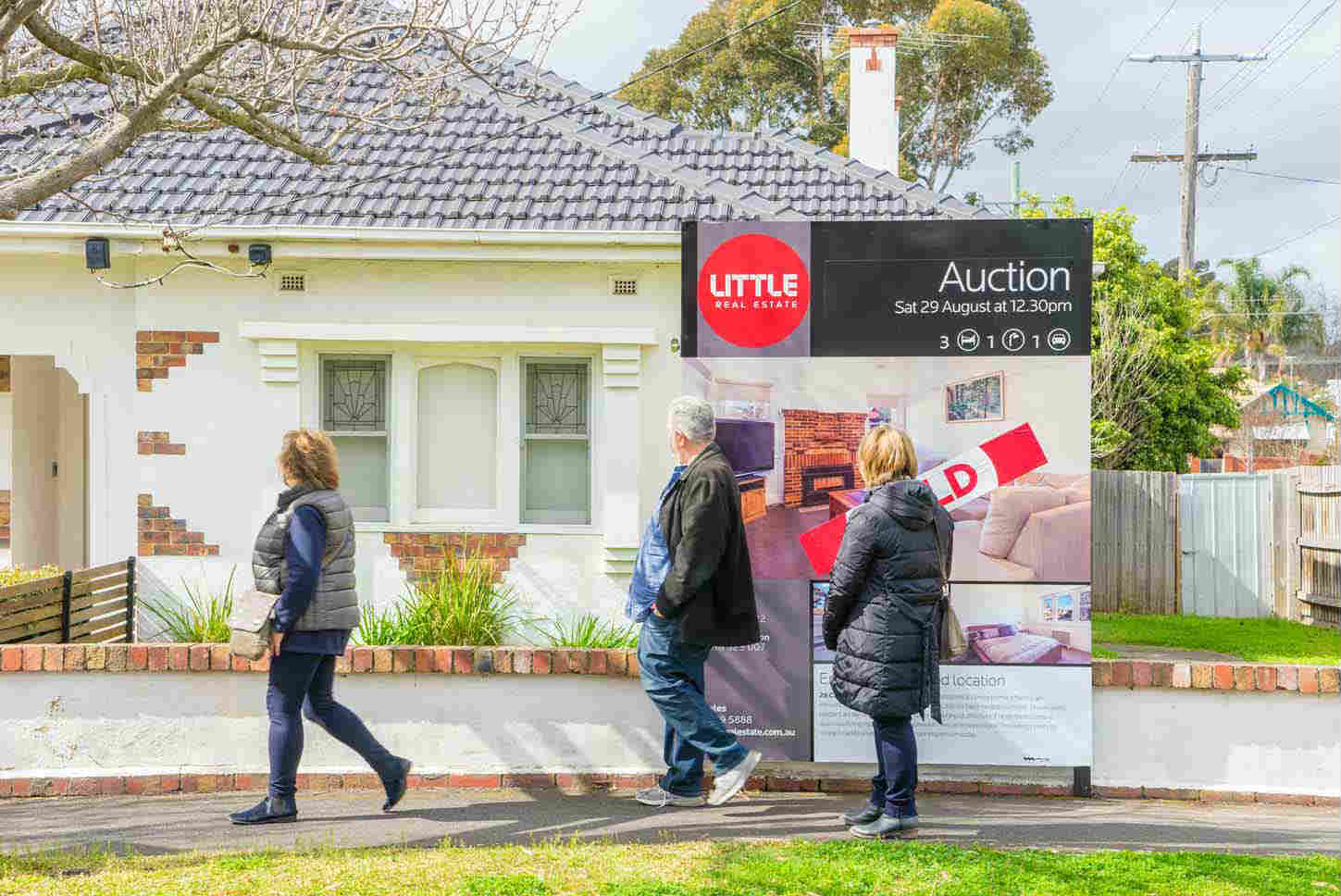 Adelaide
Adelaide experienced a slight growth of 0.2 percent each month with a slight rise of 0.3 percent in the December quarter. Over 2017, Adelaide real estate increased in price by 3.0 percent in 2017.
Perth
Perth's housing market was soft and experienced a decline in value of 2.3 percent. However, this was the smallest year-on-year drop since 2015, so in a sense it was a good sign for Perth. Unit values in Perth increased in value by 0.4 percent in the December quarter and the supply of units indicates their value may continue to improve compared to the detached housing market.
Darwin
Darwin experienced lower real estate values in 2017, with a decline of 6.5 percent. This reflects a trend in Darwin, which reached a peak in 2014 and has declined by 21.5 percent since then. Rental yields in Darwin are down by 1.5 percent, but rental yields in Darwin are the highest of any capital city in Australia.
Hobart
Hobart turned out to be the best performer in 2017, with real estate values rising by 12.3 percent. This was almost five times higher than gains in previous years, which averaged out at 2.5 percent. The fact that Hobart's median house price of $424,251 is the lowest of all capital cities may explain the growth rate.
Canberra
Canberra's housing rates edged up by 0.2 percent in the December quarter, with the total value of houses and units rising by 4.9 percent in 2017. House values were up by 5.8 percent, while units only rose by 2.1 percent.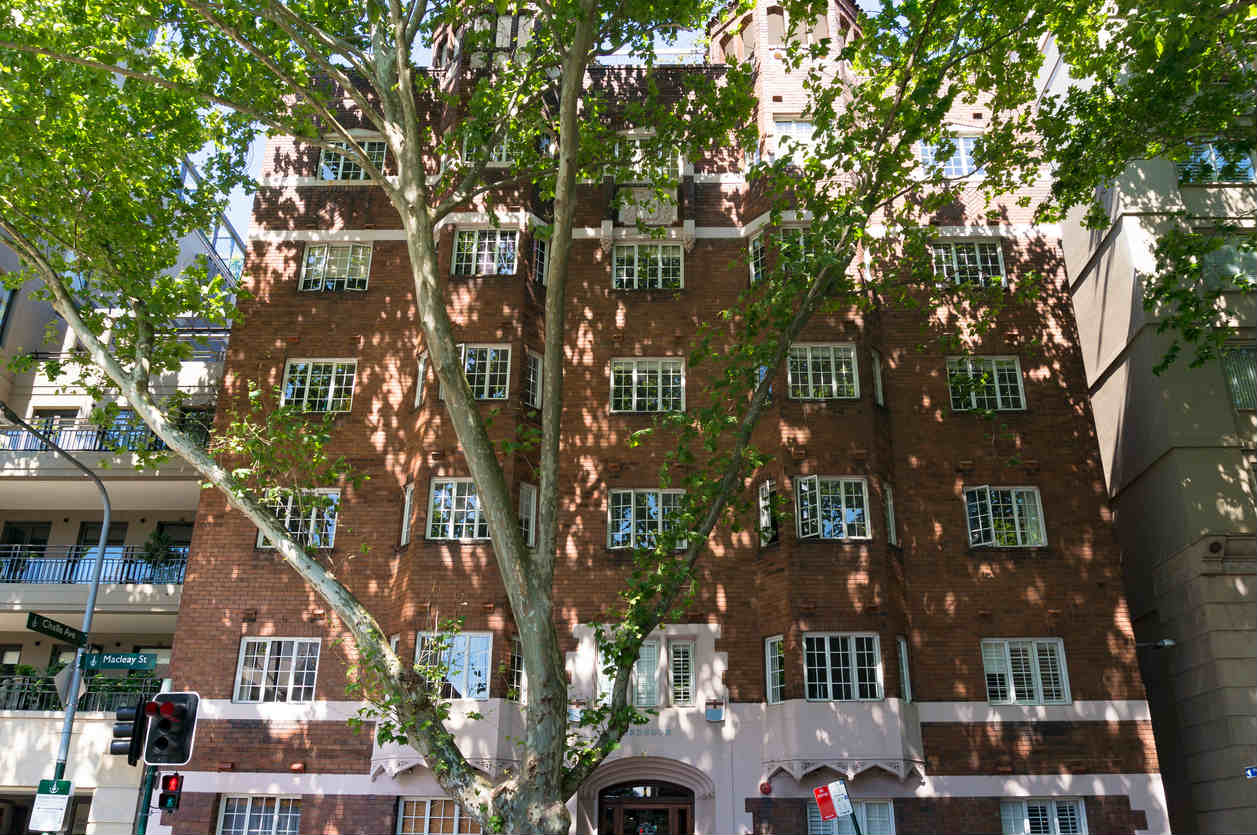 Unit rental yields in 2017
Units across Australia had a good year in 2017. Capital cities performed as follows:
Rental yields were highest in Darwin at 6.1 percent
Canberra was at 5.4 percent
Brisbane rental yields were at 5.3 percent
Hobart and Adelaide were both at 5.0 percent
Perth's rental yields were at 4.3 percent
Melbourne was at 3.8 percent
Sydney was at 3.7 percent
Sydney and Melbourne rental yield results may correlate with the higher cost of apartments in those cities.
How did regional Australian real estate perform in 2017?
Regional Australia had mixed results, with some areas showing growth while others declined.
Regional Western Australia showed the greatest decline in value of 4.3 percent, while in South Australia, values were relatively steady, declining by only 0.1 percent. Regional Victoria experienced a growth rate of 4.2 percent.
Regional New South Wales was the best performer by far, with real estate values rising by 7.4 percent. The Newcastle region was the best performer followed by Shoalhaven and the Southern Highlands at 10.3 percent and Geelong at 9.7 percent.
Noosa Heads in Queensland had a good year, with record prices for high end real estate and good prices for more moderately priced houses. Noosa now has the second highest priced homes in Queensland after a dramatic fall in 2008 of 50 percent. It has climbed back up, though, and in 2017, house prices increased by 6.0 percent with a median price of $903,974. Units in Noosa also did well, with prices rising by 10.4 percent with median prices at $704,210.
The poorest performing regional centres were in outback Australia and areas dependent on the mining sector. Some regional centres in Queensland declined by 8.2 percent and other areas were down by 7.3 to 7.6 percent. Townsville experienced a drop in prices of 4.2 percent.
What can we expect in 2018?
What will happen in 2018 remains to be seen. Some say Australia will have a flat year, but others are more optimistic. However, interest rate hikes may be expected according to the Sydney Morning Herald. If this happens, 2018 may see a flat year or even lower real estate values because we have been riding a wave of low interest rates for years and higher interest rates may not be sustainable for many Australians.