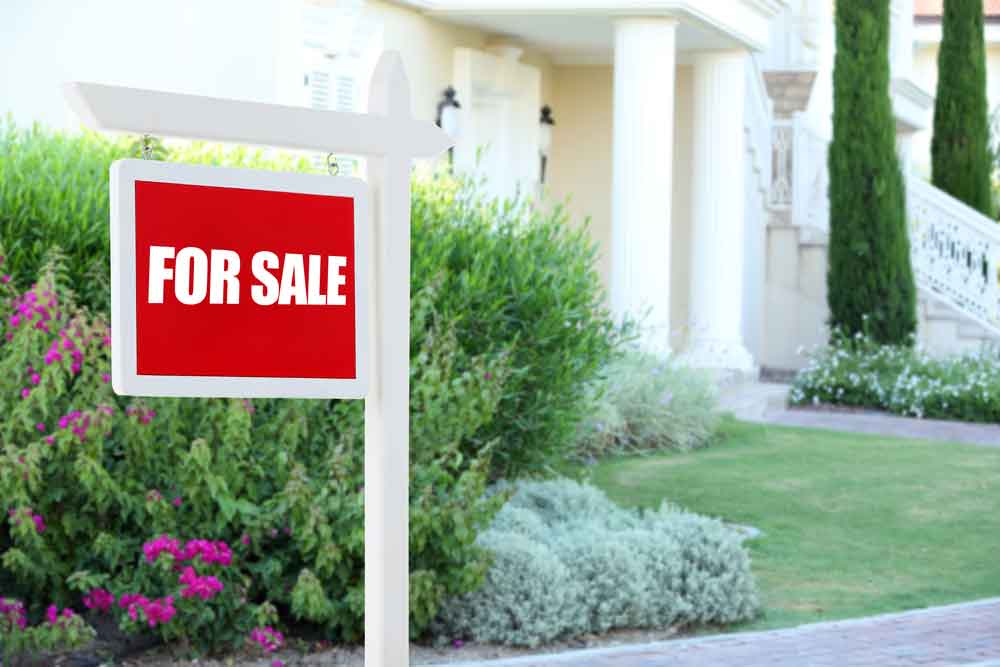 Everyone wants potential buyers to walk through their home and imagine themselves living there. You want your home to look beautiful and homely, appealing to all but still with a personality. Staging your home for sale doesn't have to be the domain of the experts; here are some handy tips to get you started.
Curb appeal
Despite the saying, 'never judge a book by its cover', most people cannot help but form opinions based on what is presented. A shabby outside is bound to lead to shabby judgements. Often, potential buyers will drive by your home before deciding to go inside, so make sure your home lures people in.
Here are some suggestions:
Make sure the outside is freshly painted. If you don't think it needs a repaint, at least get it professionally cleaned. This includes all external walls, pathways and driveways.
Plant blooming flowers and fresh greenery. In the lead up to putting your house on the market, water your garden as often as possible to make sure it's green and luscious when the time comes for inspections.
Clean the windows. There's nothing worse than fingerprints, rain streaks or marks on the glass.
Purchase a new welcome mat and make sure your front entrance is inviting. Pop some flowerpots outside and, if there's room, consider putting some nice furniture outside. This allows them to imagine sitting there with a cup of tea, watching the world go by.
Clutter is not your friend
Clean clean clean. And we're not just talking about the floors and counters - put away the clutter. This is a tough but necessary step. It may require offsite storage, but it's definitely worth the work. Clear surfaces, floors and cupboards equate to more space in the eyes of the potential buyer. While it may be your style and you believe it shows personality, what you consider style others may consider mess. You want your home to appeal to a broad amount of people, so it's best to rein everything in. Don't give them a reason to walk out without considering your home. When it comes to sparkling surfaces, this goes for more than just the floor and walls. Make sure bathrooms are scrubbed, blinds and surfaces are dust-free, and the kitchen is tidy. Remember to clean the outdoor areas as well. But remember, there is a balance between clutter-free and lived in. For example:
Save some trinkets to display.
Keep a couple of vases handy to pop some fresh flowers in.
Fresh produce on the kitchen counter works a treat.
Keep some books out to display on the bookshelves and on coffee tables.
Think about the furniture
It's a common misconception that in order for the room to feel large, furniture needs to be placed against walls. But in actual fact, this isn't the case. Furnish your home so people can best understand the purpose of each particular room and how they should move around the house. For example, you should position couches around a central point such as a coffee table or a fireplace to make them feel cosy but still functional. And just because you bought a table as a side table originally doesn't mean it won't work wonderfully as a welcome table in the foyer. You can also repurpose rooms so they add value to the home. If you have a room that is mostly used as a dumping ground for everyone's stuff, pop in some lovely shelves, add a table and a nice armchair and you've got a study. It can still serve as a 'storage room', but everything is organised and potential buyers will see it as a more valuable use of space.
It's all in the lighting
Good lighting always equates to warm and welcoming. Make sure you have three types of lighting in every room:
Ambient-focused – General, overhead lights.
Task-focused – Pendants above areas, reading lights or cabinet lights.
Accent-focused – To highlight the walls or the table (this is particularly important if you have artworks that you'd like to show off).
Accessorise correctly
When it comes to wall hangings, hang artwork creatively. While most people will display artwork at eye level encircling the room, this can mean that those walking past won't notice it. You can change it up in the following ways:
If the artwork is made up of four different pieces, hang them in a zigzag pattern.
Hang pictures in a puzzle style.
Vary the patterns and the groupings.
The same goes for trinkets. Mixing the right accessories can make the room more appealing and inviting, and a good tip to remember is that odd numbers work better. But remember to style them creatively. Rather than a line of small vases, create a triangle pattern. And remember to include different heights and sizes.
The most important thing to remember when staging your home for sale is that you want potential buyers to imagine their life there. You want your home to sell the lifestyle as well as the bricks and mortar. Keep tones neutral so that people walking through can think about how they would mark that space as their own.
Click here for more ideas on how to increase the value of your house for sale.