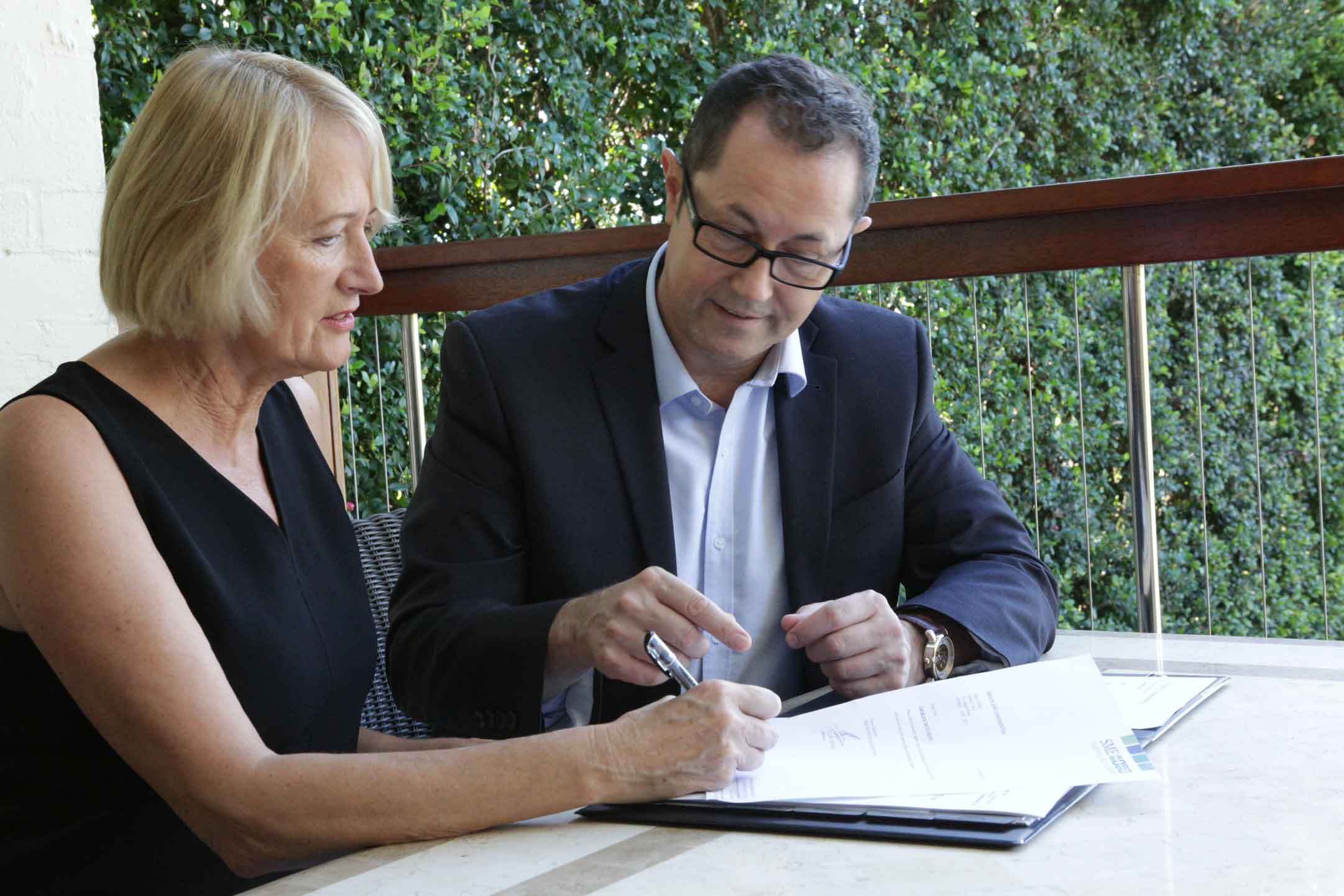 If you are buying or selling a property, you are most likely facing a barrage of important decisions. One of these could be whether or not to use a conveyancer to take care of the legal stuff.
Conveyancers can play a valuable role in ensuring a smooth property transaction. They help transfer the legal ownership of a property from one person or entity to another. They will also prepare and lodge all the legal documents involved in the transaction, such as the contract of sale and transfer of land document. And most importantly, they will conduct vital searches that can reveal new information about the property.
For example, they will look for planning restrictions and zoning regulations that could affect the property, whether any government authority has a vested interest in the land or if there is any unapproved construction on the land.
The conveyancer will work with you from the beginning of the transaction and will explain the various processes and stages, including what is required of you by state and federal law. Most conveyancers will also provide advice and information on aspects like arranging building and pest inspections or paying the stamp duties.
In addition, conveyancers will keep the buyer's deposit money in a trust account, work out how to adjust the rates and taxes between buyer and seller, liaise with banks and other financiers and oversee the final settlement of the property.
That said, it's not mandatory to hire a conveyancer. It is possible to take on the process by using a D-I-Y conveyancing kit. That likely to be a cheaper option, costing between $80 and $150. In comparison, it could cost between $700 and $2,000 to use a conveyancer or lawyer, depending on the type of property and the state or territory it is based in.
However, it is crucial to carefully weigh up whether you have the time, knowledge and expertise to oversee such a significant, and possibly complex transaction, yourself.
Professional conveyancers or solicitors tend to subscribe property information services that allow them to perform many of the required searches more effectively. They also understand the terminology and procedures involved. And having already done hundreds of conveyancing transactions, they will quickly determine what needs to be done in your case.
If you decide not to do the job yourself, you will also need to decide whether you should hire a solicitor instead of a conveyancer to take on the task. There is a difference between the two.
Both a conveyancer and solicitor can oversee any straightforward property transaction, but only a solicitor can deal with the more complex legal issues that sometimes raise their ugly heads.
Conveyancers specialise in real property-related law. They must have completed a minimum two years' study at tertiary level in this area and have had at least two years' supervised practical experience in conveyancing before they can apply for a conveyancing licence. Licenced conveyancers usually charge a fixed fee for their services, which is often less than the costs of using solicitors, many of whom charge by the hour.
Unlike solicitors, however, conveyancers are not licenced to take legal action on your behalf or deal with complicated property matters. If a transaction becomes litigious or is beyond the scope of what is considered conveyancing work, the conveyancer must refer the transaction to a solicitor for help.
Solicitors, on the other hand, can practice in many areas of law, including conveyancing. They undertake six months of study of property law during their law degrees and conveyancing is an optional elective. No practical training in conveyancing is required once a solicitor is admitted to practice law. However, many will use a law clerk or licensed conveyancer to complete the conveyancing transaction for them.
If you chose a conveyancer for the task, remember that just as there are differences between different accountants or doctors, not all conveyancers are alike. You should carefully consider who to chose. As they say, the best referral is through word of mouth, so it pays to ask around for some recommendations.
Once you have some choices, here are some factors to consider:
Do you feel comfortable working and communicating with the conveyancer?
Is he or she a member of the Australian Institute of Conveyancers (AIC)?
How do the conveyancer's fees compare with other options and is there room for negotiation on this?
Will there be any additional costs?
Does the person specialise in your type of property?
Will the conveyancer be easily available when you need him or her – for example, on the weekend?
Do you understand what your conveyancer can, and can't do for you?
AIC says its member have all undertaken specialist tertiary training. They also undergo regular professional development programs to keep their skills and knowledge up to date and they all have professional indemnity insurance to protect you.
Remember that you should speak to your conveyancer as early as possible. You don't need to wait until you are ready to sign a contract. And never sign anything before you've asked for your conveyancer's advice. It is always better to be safe than sorry!