From midnight tonight, public auctions and open inspections will be banned for the next six weeks in all Melbourne metropolitan LGAs and some regional areas of Victoria in a move by the state government to curb the spread of Covid-19.
Victorian State Premier Daniel Andrews says open for inspections will need to revert back to one-on-one or private inspections, and auctions will need to be conducted remotely.
These restrictions will also apply to the Mitchell Shire, north of Melbourne, which includes the towns of Kilmore, Broadford, Seymour, Tallarook, Pyalong and Wallan.
In addition, the Mornington Peninsula, which is within the boundary of metropolitan Melbourne will also be included in the lockdown zone. However, Geelong will not.
According to a recent media release from the Real Estate Institute of Victoria, outside of these areas, in regional Victoria, open for inspections and auctions will continue with 20 person limits and social distancing measures.
These restrictions are being re-implemented off the back of Victoria recording 191 new cases in a single day.
According to Victorian Premier Daniel Andrews, without taking these lockdown measures, the virus "will quickly spiral well and truly out of control."
While a return to a citywide lockdown is unsettling and frustrating to many, the good news is that we know restrictions work when we adhere to the recommendations.
According to Leah Calnan, President of the Real Estate Institute of Victoria, while the industry is disheartened she says they know how to manage amidst the return of restrictions and will be able to get through it.
"Stage three restrictions are not ideal, but I am constantly amazed at the innovation and flexibility our industry is capable of when faced with challenges."
"It's not as if we haven't been here before; most agents were still running a blended approach with regards to their sales campaigns, with virtual inspections and running online auction platforms, as well as public auctions on the street or in the backyard of a property.
"We just have to return to what we were doing a few months ago," she said.
David Moxon, Director and Auctioneer from Barry Plant North Eastern Group - Bundoora, echoes these same sentiments, saying that there is an overwhelming confidence that the industry and market will continue to stay resilient through the next six weeks.
According to Moxon, "We've been through it, so we know what to expect, and because we've done it before, we are familiar with all the processes and how it's all going to work moving forward."
On the ground, Ms Calnan says that the feedback from agents has been positive in regards to properties selling and leasing.
"The market has been really resilient and sound. We're expecting our June quarter figures in about ten days time, and I'm confident that there's been really strong consistency in both metro and regional Victoria.
"The forecast doom and gloom of the Victorian real estate industry by some pundits has failed to eventuate, despite Coronavirus, the local market remains strong," she said.
Prior to this second round of restrictions, Moxon says the market was performing well, with agents, sellers and buyers starting to feel more comfortable and confident that the market was returning back to a sense of normal.
"After the first round of restrictions were lifted in May, we saw some really positive signs, including clearance rates of 65%-75%, which always represents a good market."
According to Mr Moxon, the market still maintains a sense of bouyancy, and his agency has been achieveing some stand-out results, despite Covid-19.
"We've had some great results in our area. One in particular was a property in Watsonia North that sold competitively at auction, with four bidders, at $50k above reserve."
"Our numbers for open houses have been really strong, especially in the first home buyers market."
"Last Saturday was a bit of a barometer, because we were already starting to see shutdowns in certain postcodes, but despite that, our numbers for open homes were still really good, even though people were already sensing that we could move in the direction of a wider lockdown," Mr Moxon said.
According to Ms Calnan, "the reality is that stock levels are always down this time of year. July is a quiet month, and August will start quiet and improve leading into the spring market as vendors prepare."
"There will certainly be vendors looking to put their property on the market for the spring campaigns, and they'll start to make those necessary preparations in the coming weeks," she said.
For those already on the market, agents indicate that vendors are generally comfortable with pushing ahead.
"I don't have any vendors who have said they want to withdraw the property and come back after restrictions are lifted. They're all completely comfortable with moving forward," said Mr Moxon.
His vendors are making a steady transition to online auctions, with nine already scheduled for this Saturday, and the outlook for the following Saturday looking to be similar.
Mr Moxon says there is a sense of tolerance and resilience from Victorians who are accepting that "it is what it is."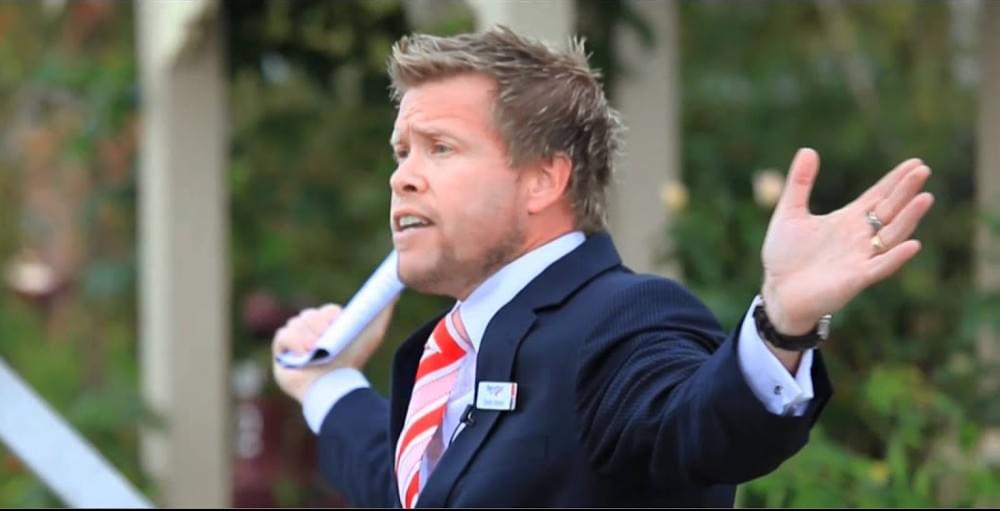 "The thing is, we don't know after six weeks if this will happen again. So people are just pushing forward."
"Properties that are well presented and priced accordingly are selling, and for those people who are going ahead, there may well be a case where supply versus demand is what determines price.
According to Ms Calnan, demand is still outstripping supply, which has lead to Victorian homes holding their value.
"If others are reluctant to put their homes on the market, and the buyer base remains steady, then as a seller, this could work well in your favour," says Mr Moxon.
In the face of the next six weeks, Mr Moxon says, "we've already been through it, so it's just about applying those rules and staying focused on what's needed. It's just about getting on with it."