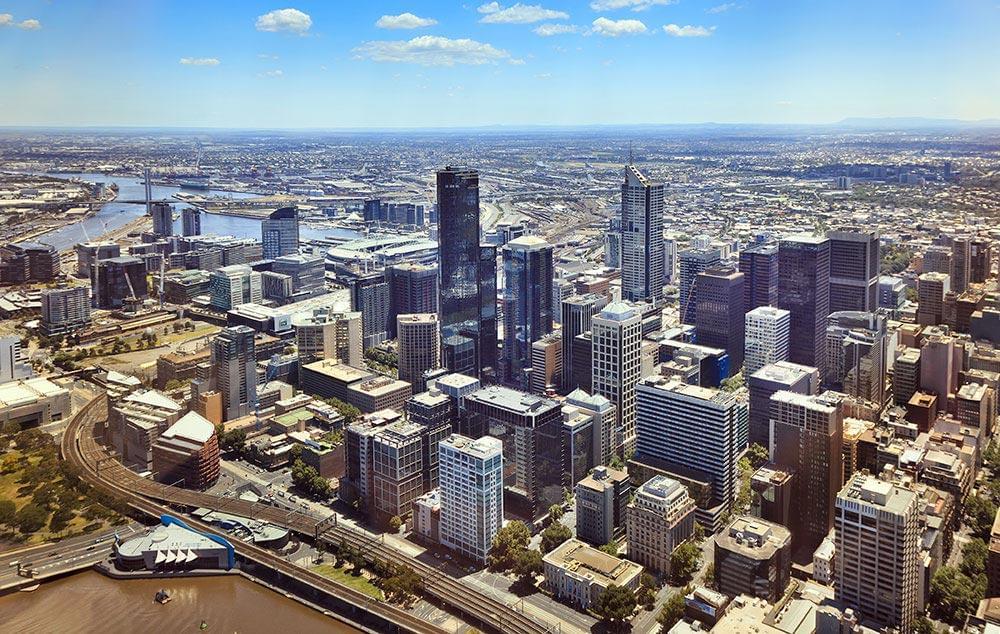 According to experts, the property market in Melbourne is expected to cool in 2016. But is this necessarily a bad thing?
Following a period of strong growth, it's believed that prices will become more consistent, allowing buyers time to relax and choose the best property for themselves. It also means that sellers can gain a better perspective of what is really going on in the market.
The statistics
According to Corelogic RP Data, Melbourne closed 2015 with growth of 11.8 per cent. However, this is likely to be replaced by one per cent in 2016.
Furthermore, many experts believe that Melbourne, along with Brisbane, is set to overtake Sydney in growth. The Corelogic RP Data figures for January show a growth in Melbourne of 2.5 per cent in January, compared to Sydney's 0.5 per cent. According to the research, this is due to a number of factors, including the consistently higher auction clearance rates in Melbourne during the second half of 2015.
The apartment market
When it comes to apartments, the softening market in Melbourne is already taking its toll in valuations for off-the-plan properties. According to WBP Property Group, approximately half of the apartments valued between 2014 and 2015 are now worth less than what was originally paid.
According to the experts, the main reason for the loss in valuation is oversupply. Victoria has spent years building apartments without much demand, and this action is now suffering repercussions, with rental yields the lowest in the country and vacancy rates expected to rise.
What does it mean for buyers?
Experts are predicting that will be the year for homebuyers in Melbourne. This is mainly due to the market cooling, but also because of recent regulations implemented imposing restrictions on investor loans. This means that homebuyers will likely face less competition from investors.
For first homebuyers, the exodus of investors also means greater opportunities due to a surplus of stock with a limited number of investors looking at the same properties. This is especially true in the CBD. According to LJ Hooker Chief Executive Grant Harrod, the apartment building boom means there are affordable housing options in high-density areas, close to transport hubs, universities and entertainment. However, the question remains whether there will be enough homebuyers to fill the supply.
The tighter investment regulations also mean that while investors previously may have looked to purchase another property, they may now choose to renovate instead, leaving further opportunity for families to purchase properties on the market.
What does it mean for vendors?
While the property market is slowing, it is still proving to be a seller's market. This year is tipped to be a great year for sellers with the option to trade up or down from their current home, due to the balanced market.
While not as strong as the previous couple of years, current buyer demand will create growth for the market.
What does it mean for investors?
While domestic investors are likely to be impeded by the new APRA restrictive regulations, the buying power of overseas investors is likely to remain strong and significant for the Melbourne market.
However, investors began to retreat from the market in the later part of 2015, and many experts believe this trend will increase in 2016 many experts believe this trend will increase in 2016.
The hotspots
Although many believe investing interstate will be big in 2016, that doesn't discount the opportunities for buyers in their own state. A rise in domestic travel, due to the falling Australian dollar, means holiday homes in home states are a good investment. This means lifestyle markets such as Torquay and Lorne would be great investment areas.
When it comes to Melbourne, it's the middle, outer and western suburbs that experts are tipping to be the hottest property areas. Suburbs such as Footscray, Altona, Sunshine and Spotswood are believed to be good areas due to their proximity to the CBD, affordability and strong growth.
If you have any further questions, please feel free to contact OpenAgent and speak to one of the team.