Though flattening the Coronavirus curve is crucial, the new social distancing measures have unfortunately left many households in financial hardship. According to ABC News, at least a million Australians are at risk of losing their jobs as a result of the coronavirus pandemic.
CoreLogic has found that there are high levels of housing debt in Australia. Total debt to income was at a near record high of 141.3% last year. Research from the Reserve Bank of Australia found that though a third of those with owner occupier loans had a buffer of two years or more for their mortgage repayments, a quarter had less than a month's buffer.
Unless you've managed to save enough money to keep afloat, losing most or all of your income streams can be a major stress. However, lenders are offering mortgage deferral to help in relieving the financial burden.
What is a mortgage deferral?
A mortgage deferral or mortgage repayment holiday allows you to stop making repayments temporarily, usually for between three and six months. Though you won't have to make repayments, lenders have introduced interest capitalisation. The interest that you would have had to pay is added to your outstanding loan balance.
What has the government announced in so far?
At the moment, the Australian government hasn't taken action to suspend mortgage repayments. A petition to freeze rents and mortgages has garnered over 450,000 signatures. It calls on the prime minister to, mirroring actions taken by the Italian government, suspend mortgage repayments and utility bills.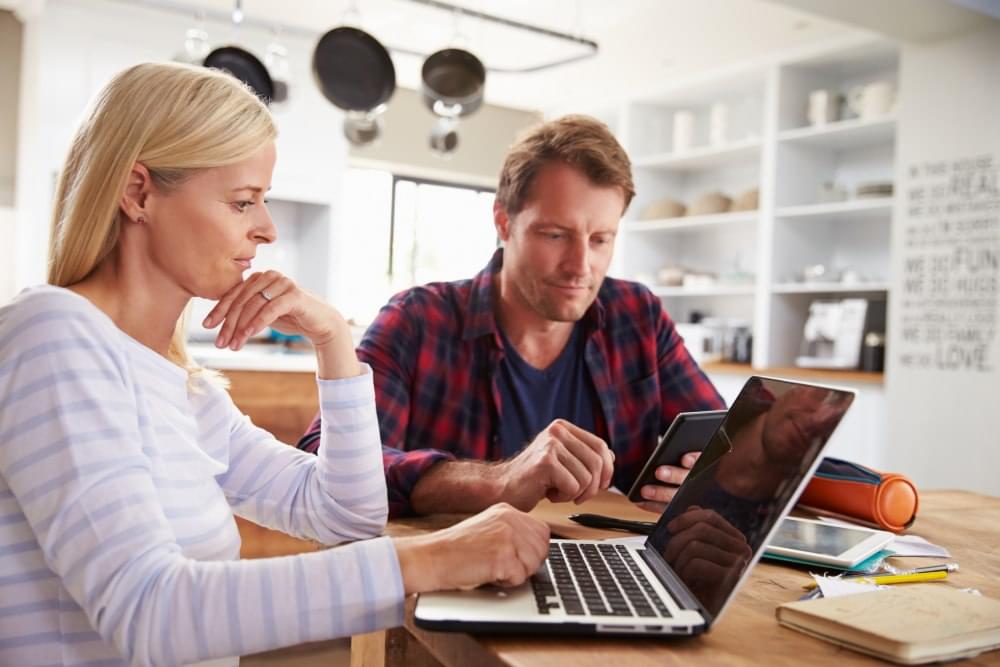 Which banks and lenders are offering mortgage deferral?
Fortunately, many Australian banks have taken it upon themselves to offer homeowners support during these hard times. On top of the Big Four banks, a significant number of other mortgage lenders will let you put your repayments on hold.
With so many different variations in policy, your best bet is to reach out to your specific lender to see if you're eligible and how you can apply. If you used a mortgage broker, it might be useful to contact them. We'll run through what some of the major banks are offering for those with home loans and business loans.
Commonwealth Bank mortgage deferrals
Commonwealth Bank's coronavirus support is allowing home loan customers to defer repayments for 6 months. Interest rates and fees will be added to the existing home loan balance and the loan term will be extended so that repayments don't necessarily increase. Applying through an online request is the fastest way to see if you're eligible.
Furthermore, you have the option to access money you may have in redraw in your loan, switch to interest only payments, reduce repayments, utilise money in your offset account, and switch to a lower interest rate loan. There will be an automatic reduction of direct debit home loan repayments to the minimum required amount, and automatic deferral of eligible business loans for the next three months.
ANZ mortgage deferrals
ANZ is supporting customers during COVID-19 by allowing customers to request a six-month mortgage deferral with interest capitalised. You can request a callback to confirm if you're eligible. If you've paid more than the minimum amount in the past, you might have access to the funds in a redraw facility.
They are also decreasing the standard variable home loan rate by 0.15% p.a. and introducing a new 2.19% p.a. 2 year fixed rate home loan. For business customers, you can request a six-month deferral for term loans. ANZ is also making temporary increases in overdraft facilities and decreased the variable interest rate by 0.25% for business loans.
NAB home loan and mortgage deferrals
NAB is supporting coronavirus affected customers by allowing a six-month home loan deferral on all home loans, excluding Line of Credit. Interest on your loan continues and accrues. You have the option to access savings in an offset, access redraw and to change your repayments. Business credit card repayments can also be paused for six months.
You can submit an online request to get support with home loans, business credit cards, business lending, business equipment finance and business merchant services.
Westpac mortgage deferrals
Westpac's COVID-19 customer support is offering a three month deferral on home loans with an extension for another three months available after review. You can apply through their online form. They are also introducing a reduced fixed home loan rate of 2.29% p.a. for owner occupied customers with a Premier Advantage Package.
Westpac is helping term deposit and transaction account customers, and small businesses. You can read more on the many changes they're making as part of the COVID-19 customer support package.
St George, part of Westpac, is offering similar COVID-19 customer support.
Suncorp mortgage deferrals
If you're a Suncorp customer affected by Covid-19 and need assistance with your home loan, you can apply for a number of financial support options. If you are eligible, Suncorp are offering deferred loan repayments (interest for the loan will be capitalised). The period of deferred repayment is initially 3 months, and then an additional 3 months with a midway check in.
There is also the option to switch from principal to an interest only home loan; and if you're in advance, you may also be able to access cashback as a variable rate home loan customer, or modify your loan repayments.
You can find more detailed information about Covid-19 and home loan support from Suncorp here.
Bendigo Bank mortgage deferrals
Bendigo Bank is supporting customers during coronavirus by allowing those with home loans to apply for relief for up to six months and waiving fees to restructure or consolidate loans. Fixed home loan interest rates will be cut by up to 0.70% p.a. for 1, 2, and 3-year terms.
There will be discounted interest rates on new personal loans and no interest rate reduction for early term deposit withdrawals. Business loan rates will be reduced by up to 1.00% p.a. Their Small Business Relief Package allows business loan relief for up to six months.
ING mortgage deferrals
ING is helping customers impacted by COVID-19 by allowing a three month payment pause on mortgage repayments and a further three months depending on your financial situation. Interest and fees will continue to accrue on your loan and your loan term won't be extended. You can access redraw and offset, reduce your repayment to the minimum amount and switch to a fixed rate.
Those with commercial loans can request a repayment pause for up to six months, also with interest capitalised. The best way to see what personal and business options are available to you is by calling their Lending Specialists on 133 464.
What are your options if you're experiencing mortgage stress?
Other than deferring your loan, most banks are allowing you to extend your loan term or switch to interest-only repayments. These will make your repayments lower and more manageable. However, you will end up paying more in the long run. You might also have access to redraw and offset accounts.
Another option is refinancing your home loan. With interest rates low at the moment, you can potentially decrease your repayments in the short term and save a huge sum of money over the long term. If you decide to refinance, make sure to take your time and be aware of terms, conditions and fees.
Do you need to sell your property during this time?
It's still possible. Find out how agents are adapting to help sellers and buyers.
Read the article now
What if I need to sell my home?
With new restrictions in place that ban auctions and open inspections, the real estate industry has had to adapt. Fortunately, private inspection and 3D virtual tours means you can still sell your home despite the current climate. Many real estate agents have even found that potential buyers are now more genuine.
If you're in a position where you have to sell your home for financial or other reasons, it's more crucial now than ever to find a suitable real estate agent who knows how to navigate the current climate. Even with the silver linings, it will take hard work, creativity, and a strong selling strategy to make sure your house gets sold amidst the social distancing measures and economic changes.
Helpful links: