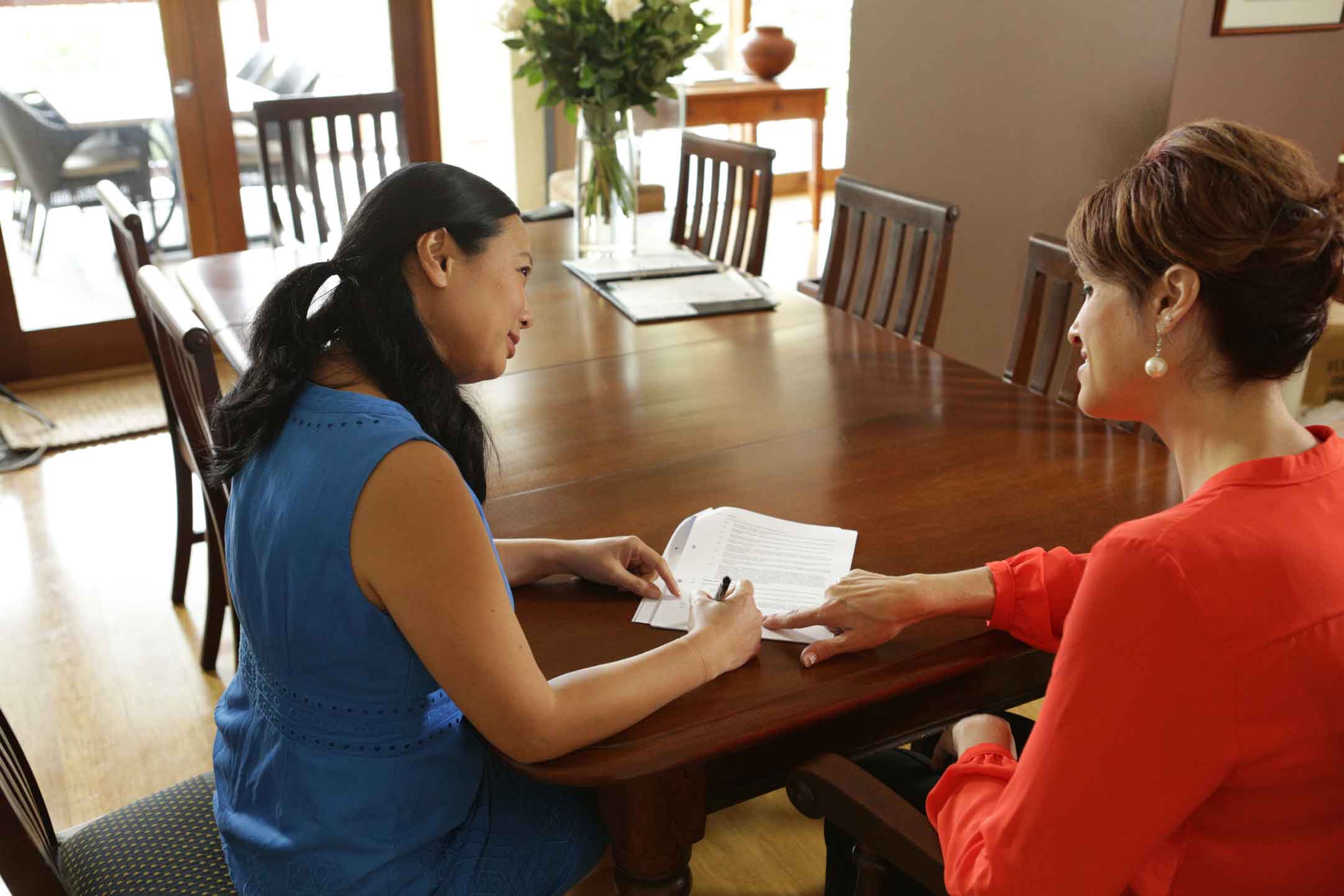 Real estate agents' commissions in Queensland can run into tens of thousands of dollars, so it's wise to check that you are getting the best deal and to know what you are paying for.
In December 2014, the maximum commission rates real estate agents in Queensland could charge was deregulated, bringing the state in line with the rest of Australia.
This means that home sellers can now negotiate commissions with their agents. These days, commissions can be as low as one per cent or as high as 4.5 per cent, but they are usually between 2-3 per cent and often at just over 2.5 per cent.
In fact, real estate agents' commissions vary a lot and can be influence by a host of factors, such as the type of property you are selling, the agent or agency you want to use and what's included in the sales package. Sometimes higher commissions also include some advertising costs.
A lot also depends on the area the property is located in. It's likely that agent commissions will be lower at around 2.5-2.75 per cent in built-up areas, such as Brisbane, Cairns and the Gold Coast, and higher at around three per cent in regional areas, such as Cunnamulla and Tambo.
Before December 2014, Queensland had a maximum commission rate for residential sales: five per cent of the first $18,000 and 2.5 per cent of the balance. But now commissions are negotiable, allowing for more flexible arrangements.
It is possible to negotiate a lower rate. For example, in a tough market, agents may be more willing to reduce their commissions to get your listing. In addition, some agents may be willing to accept a lower commission on higher value properties.
There appears to be plenty room to manoeuvre if the results of Macquarie Business Banking pulse check survey conducted in late 2015 are anything to go by. It found that Queensland, along with New South Wales, were the most competitive markets in Australia, with many smaller agencies competing for listings.
Here are some tips to help you avoid overpaying on real estate agents' commissions:
Ask several agents what they charge in commissions to assess whether you are being charged a reasonable rate. Also speak to friends and family who have recently sold their homes.
Don't be shy to ask the agent upfront if he or she will reduce the fee.
Check whether the commission includes the 10 per cent GST. You are obliged to pay the GST on agent commissions, but this might not be included the quote.
Assess what marketing and advertising expenses, if any, are included in this rate. What further costs will you be liable for?
Consider whether you want the commission to be tiered so that your interests are completely aligned with your real estate agent's interests. Tiered commission rates are the real estate agent equivalent of a bonus system. In short, the rate of commission that you pay depends on the price your property ends up selling for.
Negotiate to pay the real estate agent a higher rate if he or she meets certain criteria – for example, a fast sale within a certain period of time.
Get the agent's quote in writing.
That said, don't always accept the agent with the cheapest commission. Remember you get what you pay for. An agent that reduces his or her own fee right away may not be the agent who will negotiate the highest price for your home.
At the end of the day, what actually matters most is the price you get for what is perhaps the largest and most important asset you will ever own. So sometimes it is worth paying more to a good agent who will easily cover the extra commission paid by securing a much higher price for your home. But then again, just because an agent demands a higher commission doesn't make him or her a great agent.