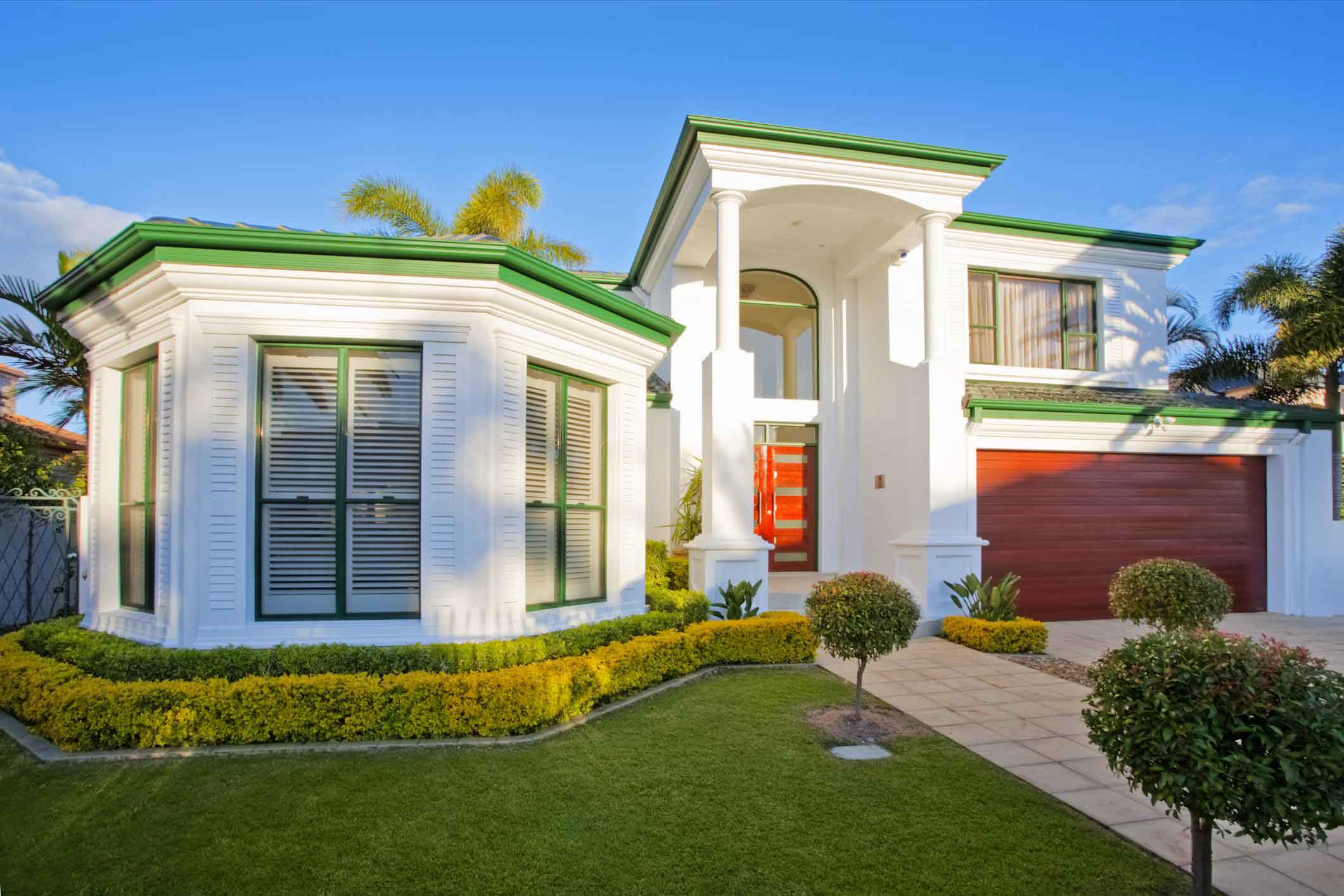 If you are about to sell your home, be prepared to fork out for the likes advertising, conveyancing and cleaning. But spending a bit more on some extra things could make a big difference in what price you ultimately get for your property.
Some spending, of course, may be a waste of money. For example, spending on things that people cannot see or renovating your home if it's likely to be bought as a "knockdown" or recarpeting your home if the new buyer wants to install wooden floorboards or a different colour.
You also don't want to lose money by renovating, for example, knocking down a wall to make a bigger room, but turning a four-bedroom home into a three bedroom one. Or by turning a home that is priced at the high end for a particular suburb into an even more pricey home.
The trick is to spend your money where you can earn the biggest bang for your buck. Here are some ideas to consider:
General repairs
Buyers will pay more for a property that looks well maintained and ready to move into. Most don't want to be bogged down with renovations and repairs. Thus, it's time to start fixing all those little things you should have fixed over the years. Dripping taps, missing roof tiles, rusty pipes, squeaky gates and broken fences are no-nos. These things will distract the buyer from the positive attractions of your home. You want them to picture themselves living happily in your home, not all the work they will need to do. You also don't want to give them anything they can use to try to bargain you down on price.
A coat of paint
Depending on what your walls look like, a fresh coat of paint could be one of the cheapest and quickest ways to spruce up your home. However, go for neutral colours that have the widest appeal. And if you decide not to paint, perhaps a good scrub could do the trick. Get rid of dated or grubby looking wallpaper and consider whether painting ceilings and window frames in another colour could enhance some of your rooms.
Boost your street appeal
Like it or not, first impressions do count. How your home looks from the outside could make the difference between potential buyers coming inside or driving off. Remember that the more people you get in through your doors, the more competition you create for your home and the higher your final selling price is likely to be. So walk across the road and see how your home looks from there. Do you see any "eyesores", such as broken fences, hanging gutters, missing bricks, peeling paint or that rusty old clothes line? Consider painting your fence and what else you can do to boost your street appeal. For example, an upscale mailbox or big modern house numbers are also low cost ways to add class to your home.
The great outdoors
Australians often view their outdoor space as another room of the home, so don't neglect your garden if you want to grow your sale price. Unless you have green fingers, it may pay to hire a gardener to do some mowing, weeding and pruning. Also, consider planting some colourful flowers and greening up your grass with fertiliser and water. And take a good hard look at your pool. If it's in poor shape, buyers will wonder what else is. Getting it cleaned or painted could make a big difference to buyer perceptions. Conversely, don't add a swimming pool if you don't already have one as many potential buyers view them as a hassle, dangerous and expensive to maintain.
Your kitchen
A not so well kept secret in the real estate industry is that a kitchen can sell a home. In fact, the state of your kitchen can be the "deal breaker" as to whether someone buys your home or not. Many buyers don't want to renovate and would prefer to just move into a well-kept home. Consider whether your kitchen could put off buyers. If it could, getting it renovated might be a good investment. Consider whether you need to redo the entire kitchen or just give it a new look with, for example, modern taps and cabinet door handles.
Bathrooms
Bathrooms often attract a lot of scrutiny from potential buyers. If yours is looking a bit dowdy or old fashioned, you could give it a boost by replacing the handles on cabinets and doors, as well as the light fixtures, rails or taps, with more modern or upmarket ones. You can even get your tiles or bath repainted. Otherwise a bigger renovation may do the trick to get buyers fighting over your home. You may not have to change everything. Just adding new lighting, a freestanding bath, a frameless glass shower screen or new vanity could work. Remember that dripping taps and chipped mirrors are big no-nos.
Lighting
Dark and dingy homes are likely to put buyers off while natural light is a huge plus for your home, so welcome it in wherever possible to make your home seem bright and spacious to buyers. Open your blinds and curtains, wash all the windows, trim shrubbery that may be blocking out light, and consider replacing dark heavy drapes with inexpensive lighter ones. Use mirrors to reflect back natural light in darker areas. Also, adding brighter electric bulbs and modern light fittings can really change the look and feel of a room. And if you have a very dark room, consider installing a skylight.
Styling
Many sellers believe that styling your home for sale could be one of the best investments you can make. Some experts estimate it can add an extra 10 per cent to a property's sale price. A stylist will come in, work out how best to use your space and provide you with the furniture to do it. The stylist will help make your home look more up-market, modern and spacious. Just using different sizes of furniture, colours, textures, lighting, ornaments and artwork can make a huge difference to how a space looks. The aim is not for buyers to notice the styling, but to help them look past it so that they can imagine what it would be like to live in your home. Most importantly, the photos and advertising materials of a home that is styled are likely to look so much better (and encourage more people through your door) than the pics of a home that's not styled.