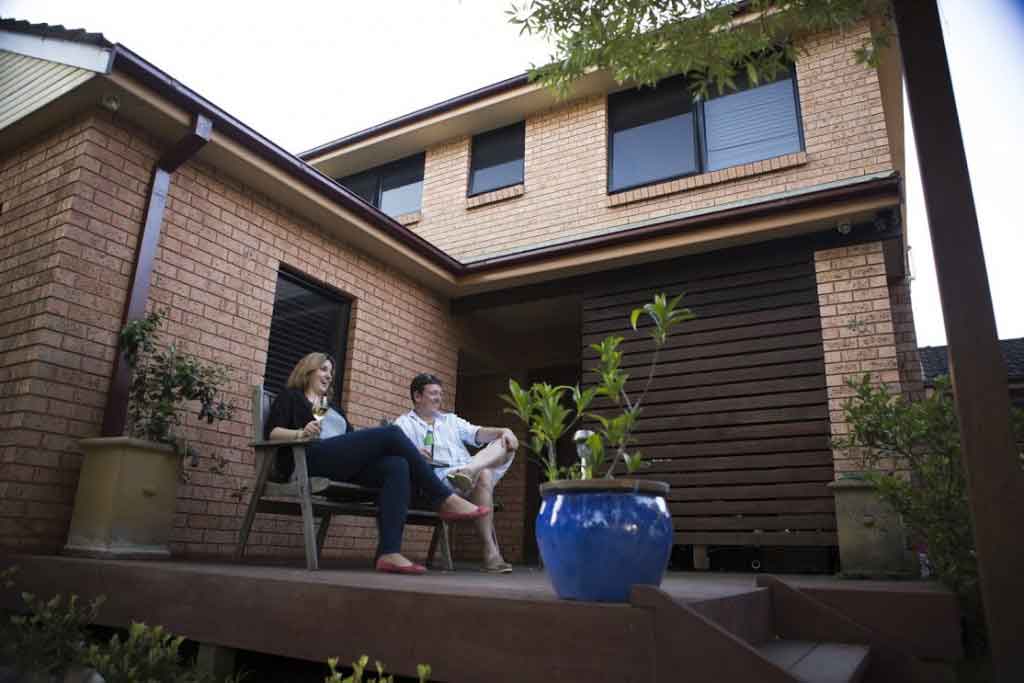 You've decided that now is the best time to put your home on the market, but you've never sold a property before - so where do you begin? Here are six steps to get you started:
1. Take a deep breath
Selling a property for the first time may seem daunting. Your home, after all, may be your biggest asset. But there's plenty of help available, especially from your real estate agent, and they will have some tried and tested rules you can apply to boost your chances of success.
2. Get up to speed
A host of online resources exist to help you better understand the factors affecting the current real estate market and real estate terminology. Things to examine include comparable properties that have sold in your area recently and those that are still on the market, as well as what demand is currently like and who is buying. To get up to speed, you can search the Internet for tips from experts, read your local newspaper, visit open houses nearby, and speak to people who have bought or sold in your area lately as well as the real estate agents there.
3. Find the right agent for you
A good real estate agent will understand current market conditions in your area, have a list of potential clients already looking, have solid marketing and sales skills and experience, and also have the ability to negotiate and close the sale to your best advantage. Crucially, your agent should also understand your needs and have a style that works well for you through what can often be a stressful process.
Choosing the wrong agent can not only lead to a lower sale price, but also lots of unnecessary frustration and uncertainty.
Your friends and family may well be able to recommend someone good, but remember, there can be big differences in the agents out there.
Doing proper research and reading customer reviews can help you check the credentials and character of agents in your area.
Always request agent references, and follow up on these. Also ensure you choose the individual, not the brand, as there can be big differences between the individual agents within each office. Monitor how a potential agent negotiates with you. For example, if negotiation leads to an abrupt reduction in the agent's commission, alarm bells should ring.
An agent may be just as likely to buckle under pressure when it comes to negotiating a final sale price on your behalf. Avoid listing with an agent just because he or she has promised you a high price. Ensure you have an agent who can actually deliver what he or she promises.
You could attend other open homes run by your potential agents to see them in action and assess their suitability. Most of all, use your gut instincts when interviewing agents because you will need to work and have regular, open, and honest communications with them right through the sale process.
4. Prepare your property for sale
From the moment your home is on the market, potential purchasers will be driving by to look at it. Your agent may also bring buyers to inspect it at short notice and is likely to hold Open For Inspection sessions.
Before you start this process, you should consider what you could do to spruce up your house – from a simple spring clean and declutter to a paint job or even a renovation that eliminates a potential disadvantage of the property – and whether any such investment will actually boost your sales price by more than you put in. Get advice on this from potential agents or even a registered valuer. They may also suggest home styling or other strategies that could boost your property's value.
Remember not everyone will have the same taste as you, so you may have to "depersonalise" your home to ensure it appeals to the largest possible audience.
5. Draw up a marketing plan
Effective marketing of a property is key to achieving a quick sale at the best sale price possible, and this is where a good real estate agent can really prove his or her worth. Some of the factors you will need to consider here include:
Listing price
Setting your listing price can be a complex balancing act. You want your home to attract lots of interest, but you don't want to undervalue it or alienate buyers with an over-inflated price before they have even viewed it. The listing price will be affected by your home's location, attractiveness, condition and proximity to local amenities, including good schools, transport, shops and leisure facilities. Also important will be current economic conditions, and demand and supply factors.
Start by obtaining the latest sales statistics for your area and watching the sales prices reported in your local media. Also invite several real estate agents to inspect your home and estimate its worth based on their knowledge of the local property market and recent sales.
Once you have appointed an agent, he or she may advise you to list your house with a fixed price or range of prices. In the case of auctions, no price will be set other than the reserve.
Method of sale
Depending on your property and market conditions, a good agent will advise you whether to sell your home by auction, private treaty, or expressions of interest.
An auction can be used to drive up the final sale price of your property by creating competition for it during a bidding process.
A private treaty is a private arrangement between you and the buyer, and gives you the chance to accept, decline or negotiate the offers you receive, as you receive them.
A sale by expressions of interest is when you invite buyers to submit an offer to purchase your property by a specified time and date. Each potential purchaser puts forward their best and final offer in writing, providing you with the benefits of a private treaty sale, but with the urgency of an auction without the potential stress.
Advertising
One of the main reasons for hiring an agent is to benefit from his or her advertising and marketing expertise. You want to give your property as much exposure as possible, as the more interest you attract, the higher the final sale price is likely to be.
You are likely to be responsible for the bulk of advertising costs, but it's your agent who will develop a marketing and advertising strategy that best suits your property and local market conditions. This might include online and printed advertising, flyers, notice boards, open house events and editorials in local newspapers.
Your agent is likely to suggest professional photography and the kind of advertising text that will best generate greater buyer attention, as well as compiling brochures with a floorplan on the back for potential buyers to take home.
The local newspaper is likely to still play a vital role in your advertising campaign, but this should be accompanied by online marketing and promotion on social networking sites. Your agent may also have a database of active buyers and be pro-active in marketing your property to them.
6. Negotiate a listing agreement
Once you have decided on the perfect real estate agent for you, you will need to agree on and sign a listing agreement. Remember that almost everything in this contract is negotiable and to always check the small print before signing anything.
Ensure you understand and are happy with aspects such as the commission rate, other fees charged and the cancellation policy. Is the agreement clear on whether you can you use other agents and how much marketing your agent will be doing, what costs are involved and who will be responsible for these?
Once this agreement is signed, take another deep breath, start cleaning and get ready for a daunting, but exciting process with some ups and downs that lays the foundations for the next big move for you and your family.