Feeling overwhelmed by the thought of preparing your house for sale this summer?
If you want to get your property sold you need to have a plan, strict timeframes and schedules to make sure it happens. Do it right and you could get the best possible price for your property in the shortest time frame. Fail to do your homework and your listing could spend months languishing on the market waiting for that elusive buyer.
That's why you need a roadmap for your renovation, so you can schedule everything to happen at the right time - well before you list your home for sale. With this in mind we have put together this handy guide, our Summer Home Selling Roadmap, which details what you need to do - and when - to get your property ready to sell in 2020.
60 days before you sell
60 days may sound like a long time to start planning to list your property, but some things take quite a bit of research and planning.
Know what to expect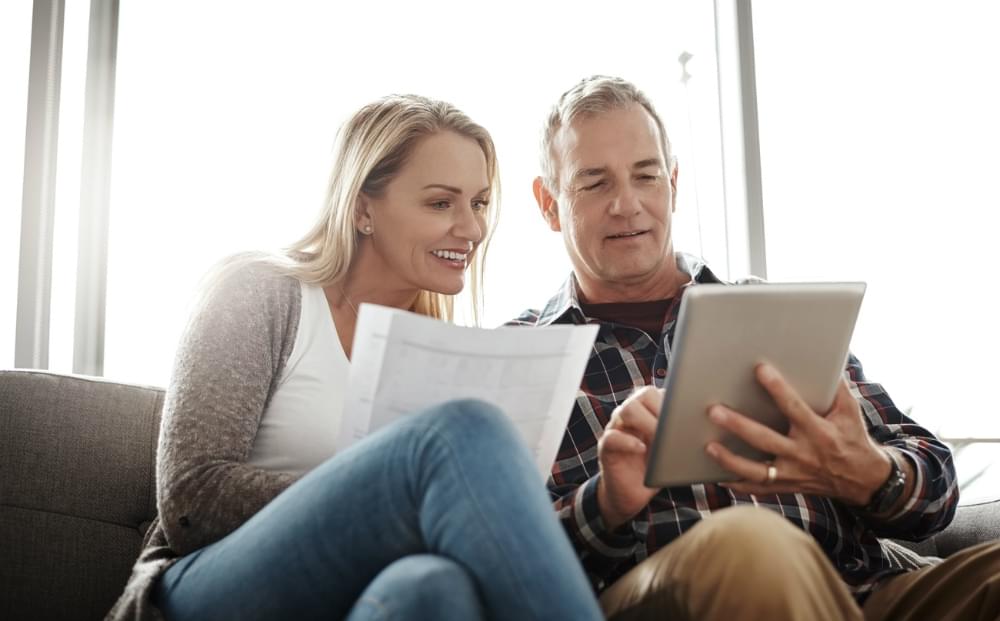 If you have never sold a property before, take the time to get your head around the steps and processes so you're aware of what to expect. This includes some of the points we highlight in this roadmap, but be sure to also check out other sources for a more comprehensive and thorough understanding. You can never be too prepared!
Do your price research
The next step in your summer selling journey is to do some initial market research in your local area. Start by looking at online listings for an idea of the asking price of properties like yours. Then visit a handful of open house inspections to get a first-person feel of what features homes have and what condition they are in. This will help you later on down the track when you need to take on your pre-sale renovations and preparations.
You can get an idea of your home's current value using our data-driven OpenEstimates tool, which lets you compare your property to others in the area.
You can also get an appraisal from a local real estate agent, who will have insights on the current state of the market. They will base their estimate on their local market knowledge, as well as the recent sales history of properties in your street or suburb.
"Appraisals from real estate agents are based on their local market knowledge, as well as recent sales history of properties in the street and suburb"
Another option is to get a professional valuation by a qualified and experienced valuer. This will help you understand how a bank would value your property.
Goal: Look to establish a fair selling price based on current market conditions and the advice of your agent
Looking to sell?
Take your first step and get an idea of how much your home is worth with our free OpenEstimates tool
Find out now
Work out your selling budget
Knowing how much it costs to sell a property is pretty crucial, as it ultimately impacts how much profit you will make. Take the time to list in a spreadsheet all the various costs involved in selling your property, including government charges, real estate agent fees and any pre-sale renovations you intend to do.
Other costs to budget for include search costs, discharge of mortgage, rates and taxes after settlement, conveyancing fees and moving costs.
Goal: Know exactly how much your property sale will cost. Be sure to take into consideration typically hidden costs, so there are no surprises later on down the track.
Find the right agent and professionals (for you)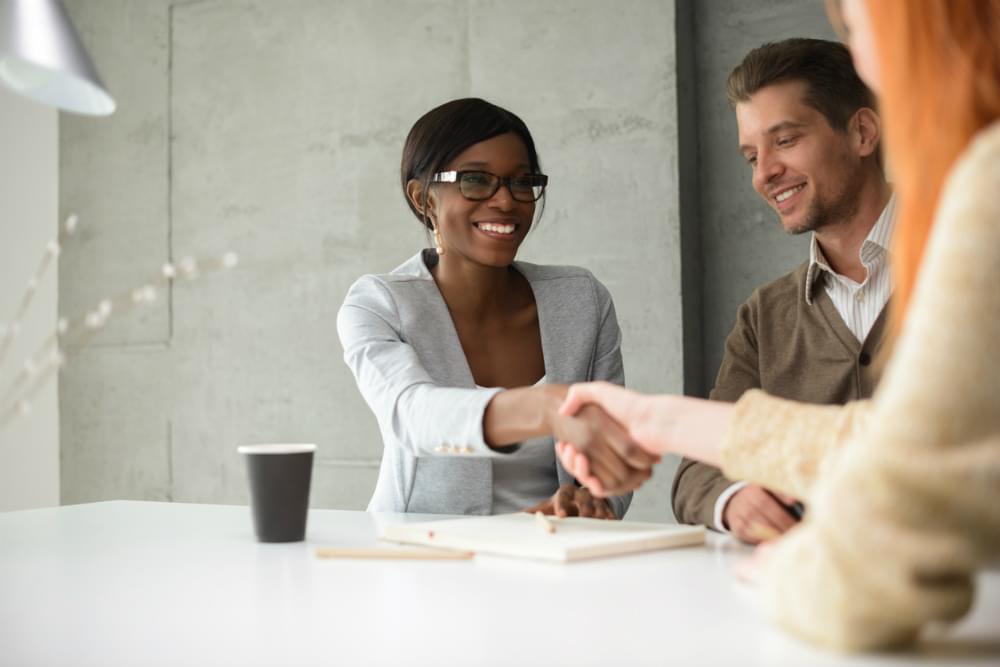 60 days out from your property listing and now is a good time to source someone to handle the sale of your property. Here we are primarily talking about an experienced local estate agent, but also a conveyancer or real estate solicitor.
A top performing local agent should ideally have experience selling properties like yours, know the best sale method for the area (private sale or auction) and have an effective marketing plan to help get your property sold asap. They should also handle all the practical aspects like open house inspections, fielding enquiries from buyers and negotiating with them.
Your agent can also give you renovation advice, as they will know the market well and have a good idea of what work your property needs. This could potentially help save you thousands of dollars in renovation expenses.
Once you've shortlisted agents, find out what their commission structure and fees are. Here, the cheapest is not necessarily the best option, as experienced agents will often charge more but also get you a better sale price for your home. You also need to be aware that many agents take time off over Christmas, so you need to work this into your planning.
Goal: Source experienced professionals that you'll need for the sale of your property, such as a conveyancer or real estate solicitor, and a local agent with a strong sales record and competitive commission structure.
Plan pre-sale renovations and repairs
60 days is ample time to get some pre-sale renovations done, though any larger projects like a kitchen or bathroom reno may well be too ambitious for this timeframe. The kind of projects you should focus on include painting, swapping flooring out and tidying outdoor areas. Of course, if you have a hole in your roof, you should get it fixed, along with any other critical jobs similar in nature.
"If you thinking of renovating for your market, you should keep in mind the demographic of the local area and look to renovate to the standard found in similar properties."
If you are thinking of renovating for your market, you should keep in mind the demographic of the local area and look to renovate to the standard found in similar properties. You also need to avoid installing items that are unlikely to add value to your home. Depending on where you live, these could include outlaying on expensive fixtures and fittings that you are unlikely to recoup when you sell.
Goal: Identify what cost effective projects need doing, start getting quotes from tradespeople, schedule the work and get them started.
30 days before you sell
With 30 days before your property lists for sale you are into the final stretch. All renovations and repair jobs should be finished or close to finished.
Stage your home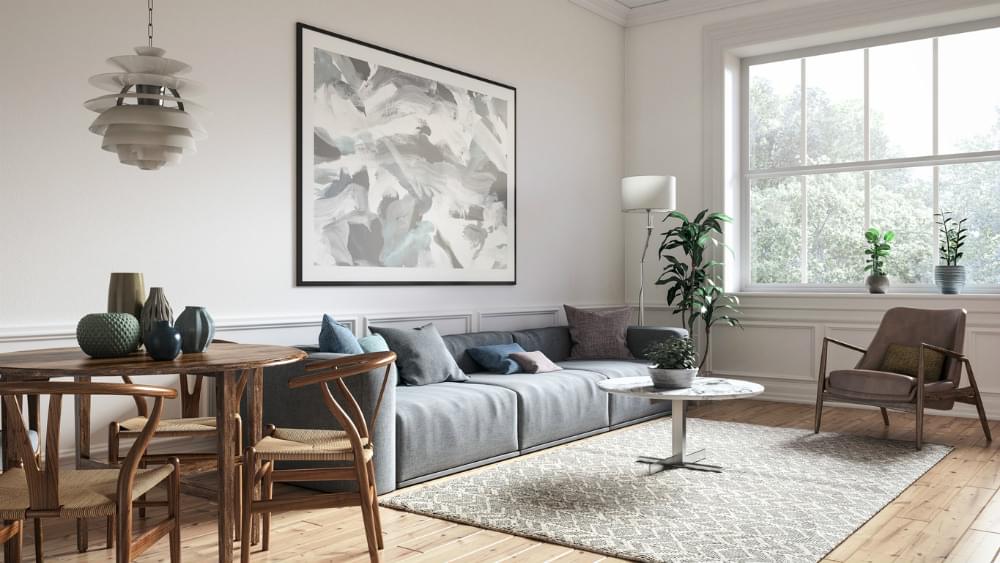 Getting your home ready for a summer sale is just a matter of getting it listed right? No, nothing could be further from the truth. When prospective buyers walk through your front door they need to fall in love with it.
If they are welcomed by a lot of clutter, personal mementos, and your collection of fluffy toys, they are unlikely to see themselves living there. This is when a home staging service or stylist can help. They can not only declutter your property, but can even bring in a selection of neutral and stylish furniture and accessories to replace yours.
This may seem like an extravagant expense, but home staging could give your final sale price a 7.5% to 12.5% boost - depending on the location and the price bracket that your property is in.
Goal: Have your property styled in a manner that appeals to the broader market and is inviting to buyers.
Be prepared for inspections and open homes
If you're about to market your home for sale, you also need to get it ready for open homes, viewings or inspections. This is especially important if you are living in the property and are not using a staging service.
"Getting your home ready for viewings and/or inspections is especially important if you're living in the property and you're not using a staging service"
Here, the same principles apply as staging your home, so your property should be clear of any clutter and personal attachments, and spotless in terms of cleanliness. Take a walk around the house and from the pavement and see if there are any last touch ups that need to be taken care of, like weeding the front yard or cleaning windows.
Goal: Your home should be clean and tidy inside and out, ready to be viewed.
Understand the sale and settlement process
Your property could take anywhere from 30 to 70 days to sell depending on your local market and current demand. Then there is the settlement period to factor into your planning, which can take anywhere from 28 to 90 days, depending on where you live. These timeframes will let you plan practicalities like arranging movers, paying final utility bills, changing your address and getting your internet moved to a new address.
Goal: Understand the sale process and you have a better idea of timeframes, which helps you plan the next step in your property journey.
Summer pre-sale checklist
When it comes time to list your property even the smallest details count. You want to make the best impression possible on potential buyers. Tick these off and you should be good to go.
Are all major renovation projects finished?
Are all minor repairs done?
Have you removed all excess furniture?
Does each room in your home feel spacious?
Is your house spotlessly clean from tip to toe?
Are all your personal effects locked away?
Is there a vase of flowers in the dining room or kitchen?
Is your entrance appealing?
If you have pets, have they been removed for your open house?
Is your agent marketing your property effectively?
Have you arranged movers?