It's official, The Block is back. Season 15 of the hit renovation show premiered on Sunday night (August 4th) and if the excitement of the five tool-ready couples is anything to go by, this year is going to be unmissable.
Part of the hype is that this year's star - the Oslo Hotel - is twice the size of 2018's block and the oldest property ever featured on the show! Yep, it's a unique 'fixer-upperer' to say the least and should come with a unique set of challenges.
We took a fancy to this unique St Kilda property and thought to get better insight into the local market from real estate agent Josh Stirling from McGrath St. Kilda. After all, he was the agent who managed Hayden and Sara's property sale from last year's series, so if anyone knows what to expect, it's him!
For those who haven't seen the show before, it goes a bit like this: five couples are each assigned a property that has seen better days, with the task of renovating a room each week. The transformation is then scored by the three judges: Shaynna Blaze, Darren Palmer and Neale Whittaker.
At the end of the last week, the tools are packed away and it's auction time. Everyone takes home their profit, but the couple who makes the most gets a bonus $100,000. Not too shabby!
With that said, let's take a closer look at what's in store for us this year...
St Kilda, Melbourne
Long time fans of The Block might remember Hayden and Sara's property sale of their Gatwick Hotel unit, which just so happens to sit a couple of streets over from this year's Oslo Hotel. The couple's apartment ended up scoring a stellar $3,020,000, earning them $545,000 and the top spot last season.
But as handy as Hayden and Sara's renovation skills were, they couldn't have sold their property without the help of McGrath St. Kilda's Josh Stirling who has been working in the area for over 14 years. To get an understanding of what to expect this year, we thought it might be handy to get a bit of background into the St. Kilda area, so we reached out to Stirling for his insight.
St Kilda is an inner suburb of metropolitan Melbourne, lying just 6km south-east of the CBD. It's a harbourside local, home to St Kilda beach and Melbourne's Luna Park. The area is teeming with culture and history, from its affluent beginnings to its bohemian transition.
Stirling says that "What everyone loves about St Kilda is that it's a destination… it has a bit of everything. From a property point of view, it has a diverse [range] of properties and price points, and it's a place where everything is going on. It's not a dull, boring suburb. There's always something happening, somewhere to go..."
Today the area is going through a steady phase of gentrification, but for renovators who only know the area from its multi-storey boarding houses, what does the rest of the real estate landscape look like?
According to Stirling, it's a high density area, however, there's also "an amazing mix [of properties] - from little studio apartments right up to mansions and big homes that sell for millions of dollars, and everything in between."
This might seem intimidating with the luxury outliers thrown in the mix, but don't be fooled! The St Kilda market isn't a complete write off if you're looking to buy, as median house prices currently sit at $1.18 million.
"There's a lot of really old real estate [in St Kilda], as it's an old part of Melbourne with a lot of Victorian-style properties from the 1800's"
He also emphasises that St Kilda is as old as it is diverse, "There's a lot of really old real estate here, as it's an old part of Melbourne with a lot of Victorian-style properties from the 1800s."
In terms of demographics, there's a bit of everything from "the younger rental market, singles, professionals, lots of families, and then baby boomers as well… It's quite a transient area [because of the big] rental market."
With $695 being the current average weekly rent, there's no doubt that rentals are in demand in the area - over the years, St Kilda has largely been an investment dominated suburb.
Stirling explains that "Post-war, there was a lot of apartment construction going on in St Kilda and the surrounding areas… Those blocks were built by families and would have either been sold off or retained as investments and rented out."
Despite this, Stirling believes that in recent years the market has swung the other way and "has been dominated by first home buyers and owner-occupiers".
Stirling also believes that the homes that sell quickly in the area are generally those that have been recently renovated.
"I think in any marketplace the renovated homes with nothing left to spend are the most popular… Distinctive period details are certainly something that is always popular, and so are landscaped outdoor areas, spacious entertaining spaces, courtyards and big balconies".
So suppose our contestants do a good job this year, they might actually stand a good chance at auction.
The Oslo Hotel
The Oslo Hotel sits on 38 Grey Street, St Kilda and until last year it was functioning as a rundown backpackers accommodation. The whole site covers 460 square metres, with the building containing five mansion-sized, three-storey apartments behind its unassuming facade.
Nine Network acquired the whole complex for $10.8 million in October 2018 and straight away the series producers and building planners submitted renovation plans to the City of Port Phillip council.
While this is probably the most impressive block ever attempted, it's also the oldest. The walls that our five couples will be knocking down and refurbishing were built more than 150 years ago on the tail end of the Victorian gold rush. At the time, the Oslo Hotel was a luxurious address that housed the upper class, including those that were made newly rich by the gold rush.
The Neo-Georgian building was originally built as a row of five three-storey terraces when, at the time, Grey Street was known as a blue ribbon strip. In the decades following, the area went through a rapid decline and in the early 20th century, additions - such as the porch, balconies and arches - were made to the building.
By 1909, it was converted into a single boarding house. More additions have been made over the many years following, including an enclosed porch and art deco style extension, however, the plans submitted by Channel Nine look to restore the building to its former gold-rush glory.
The Blockheads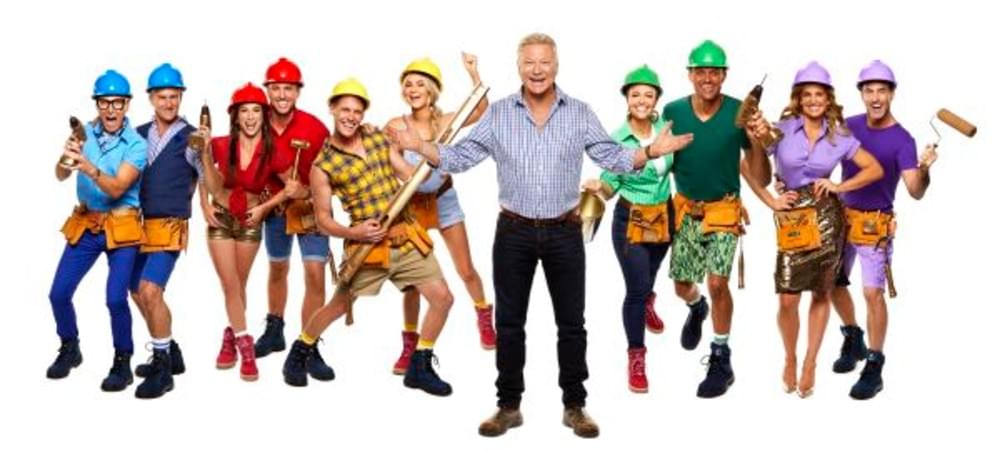 So now that we've gotten to know a bit about the property, let's take a look at the contestants who will each be performing miracles with their $220,000 budget for The Block's biggest ever challenge.
El'ise and Matt
Elise and Matt narrowly missed out on participating on the show last year, so after hearing the news that they were going to be a part of 2019's installment, the pair was nothing less than stoked! With Elise's skills as a brand fashion manager and Matt's as a carpenter, the dynamic duo is keen to give it all they've got with their sleek contemporary style.
Mitch and Mark
Mitch and Mark both run Edwards Mckie Design and are expert property flippers across Sydney. The stylish grandads bring flair to every project that they work on and have a love for mid-century styling. Having starred in Aussie Property Flippers in 2017 as well, there's no doubt that their combined experience will come in handy this season.
Mel and Jesse
Mel and Jesse have the huge advantage of being St Kilda locals - they know the market and its local properties like the back of their hands. In fact, Jesse works as a real estate agent who was the auctioneer that sold Courtney and Hans' apartment last year! No doubt that an agent like this will have some handy tricks in dressing up a property!
"Being St Kilda locals, Mel and Jesse have the huge advantage of knowing the market and its local properties like the back of their hands"
Luke and Tess
Newlyweds Tess and Luke are from North Queensland and have been together for 8 years. The Block might be a strange choice for a honeymoon, but with Tess' passion for design and Luke's carpentry skills, this young couple should make a formidable team. Look out for their contemporary Australian style.
Deb and Andy
Andy and Deb are from NSW and together have four children - two of which they have fostered. If the pair win, they plan on helping more kids in need with their money. Apart from having a big heart, Andy is a professional comedian and performs at the Melbourne International Comedy Festival and other tours around the country.
Together with Deb, the family has renovated their fashion and homewares store 'The Shed Luxe' last year, and know a thing or two about style - specifically, Australian luxe meets California cool.
The Block judges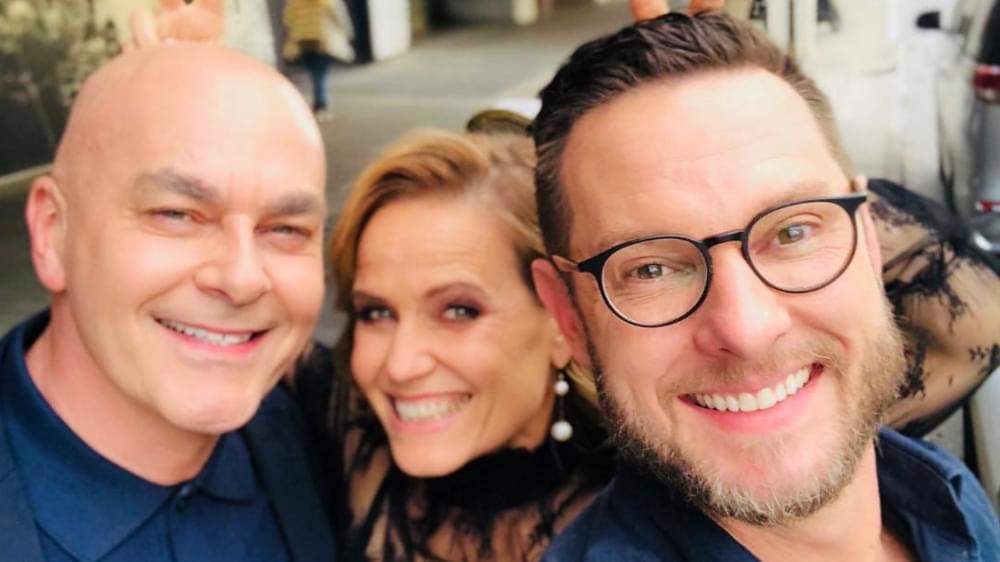 There were rumours last year that Nice was thinking about changing the lineup of The Block's judges. However, this turned out to be mere hearsay as all three judges return for the show's 15th season.
Shaynna Blaze
Melbourne local Shaynna Blaze is an acclaimed interior designer and has not only been a judge on The Block since 2012, but she's also worked on Selling Houses Australia and Buying Blind. She also writes books on the subject and has a passion for helping others to find their own particular style.
Darren Palmer
Darren Palmer is regarded as one of Australia's foremost interior designers. He is also a writer, speaker and TV personality, and works with many high profile clients to create practical but luxurious design solutions.
Neale Whitaker
Neale Whitaker is a passionate graphic designer and magazine editor. Having looked over titles such as Australian Interiors and Belle Magazine, Whitaker has been part of the modernism movement and spreads his love of design through his magazine work.
The Block 2019 predictions
Despite this year's property being double the size of last year's, contestants will still only have a week to finish renovating each room. Judge Blaze expressed her concern to the Herald Sun "This season's contestants are going to have to make a lot of compromises because there won't be the funds to stretch the whole way through. If they're not careful with their money we're probably going to see a lot of unfinished rooms — that is a fact."
If Sunday's premiere is anything to go by, Blaze's concerns are very real. Only Jesse and Mel, and Mitch and Mark managed to complete their rooms. But is that really fair if each room is disproportionately large every week?
In terms of the judging process, Palmer says that they are expecting some slightly unfinished jobs this season considering the nature of the property. Each property starts with a score of 10 and faults are then deducted.
"This season's contestants are going to have to make a lot of compromises because there won't be the funds to stretch the whole way through"
"If it's mostly well finished I'll deduct a point or half a point depending on how many defects there are. Finish does play a part in a room's score, but it doesn't negate the great work and decision-making of the other three segments of the assessment" he said.
"But finish comes down to circumstance and time management, and this is the most challenging Block that there has ever been."
Even according to the judges, it looks like this year is going to be one of the toughest competitions to date. Having said that, it'll be interesting to see how each property will sell after all the contestants' hard work, especially given a slower Melbourne market.
Although he was dealing with one of the country's most famous apartment blocks, when it came to selling last year's Gatwick, Stirling said he treated it the way he would with any other sale.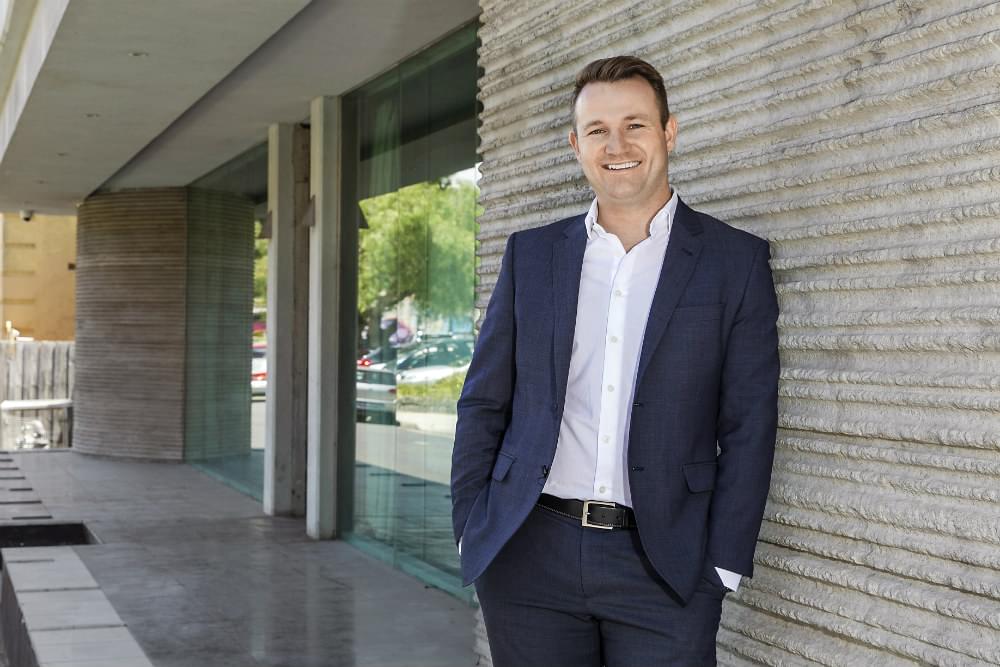 "We made a very deliberate strategy from the outset of the marketing campaign to not treat it any differently than we would any other campaign we run. I think some other agents might get caught up in the hype of the show, but we just focused on producing the best quality marketing material… and then just built a really strong campaign focusing on the property and the job at hand…"
Stirling says that he and his team put in the effort that they would have for any client, "to the point where the night before the auction, we were at the apartment with the contestants, the buyers [who bought the property] and their advocates, making sure that they were completely satisfied with any queries and weren't going to hold back on the day."
So can we expect anything different this year? Stirling certainly thinks so, as the property over on Grey Street is a completely different style - one more suited to affluent families.
"These are magnificent three-storey terrace homes - five in a row! I think, compared to last year where we had the older apartments and penthouses, this year is going to be more equal in a sense that everyone will have a similar blank canvas to start with."
"I think the contestants just have to be very aware of the type of buyer that would be spending multiple millions of dollars in St Kilda. They need to make sure that they are catering for a blend of families and maybe people with older kids who have moved out."
"Based on the sheer size of the apartments at the Oslo Hotel, Stirling expects the sale price to be a little higher than what it was last year"
Based on the sheer size of the apartments at the Oslo Hotel, Stirling expects the sale price to be a little higher than what it was last year.
"This year, they're dealing with a lot bigger floor area and two carparks. Last year they only had one, which is a big factor for people in St Kilda."
When it comes to St Kilda's latest renovation behemoth, only time will tell if The Block's five couples will be able to turn a profit for 2019.
Be sure to catch The Block on Sunday 7pm on Nine!