According to the latest data, the housing market has turned a corner and is well on its way towards a recovery.
In Sydney, the latest CoreLogic Home Value Index reported that values rose a mild +0.1 per cent last month, while values in regional New South Wales rose +1.1 per cent, following a consistent trend that has seen regional growth outperforming growth in Sydney.
Agents on the ground are also seeing this growth and optimism play out. Far from the doom and gloom that has floated through the news cycle since the pandemic hit, agents are reporting a barrage of successful sales, where buyers have been out in full-force, and where properties are garnering prices well beyond vendor expectations.
Wondering what it is about these properties that makes them sell for more? Is it the agent's approach? The location? The condition of the home? An influx of cashed-up buyers? We were curious too, so we decided to find out more.
Five-bedroom home in Sydney's Bella Vista smashes price guide
Top real estate agent Shiv Nair, from Harcourts Hills Living in Baulkham Hills recently sold a five-bedroom, three-bathroom house in Bella Vista's exclusive water pocket.
The architecturally-designed home, complete with an inground pool and indoor koi pond initially received buyer feedback around the $1.9 million mark, but was sold at auction by Mr Nair for a cool $2.3 million.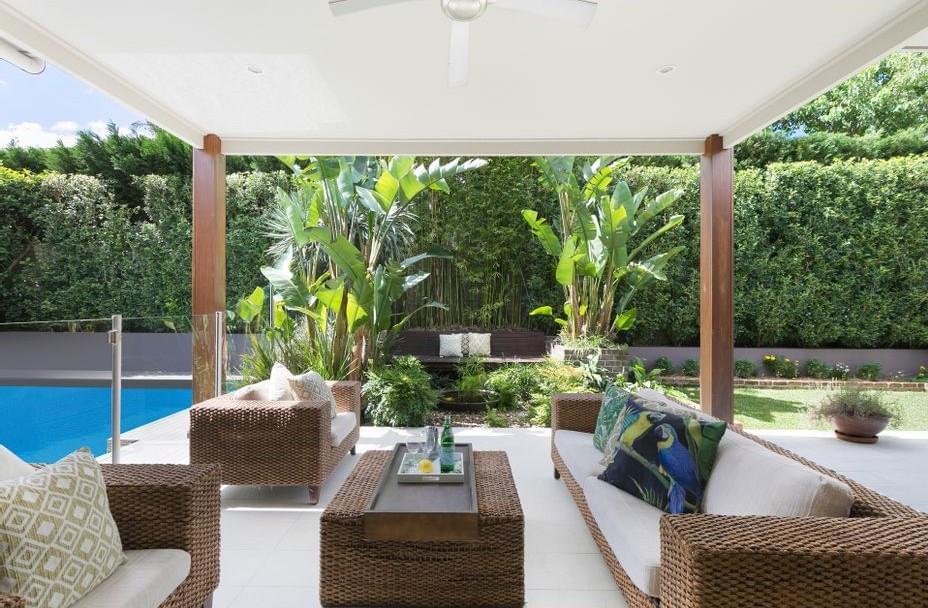 Mr Nair says he and his team embarked on a four-week marketing and auction campaign to attract the right kinds of buyers for the home.
A creative team was enlisted to film videos for the home, and Mr Nair says that presentation played a very important role, stating that "the whole house was professionally staged."
This clever approach to marketing, combined with a lack of listings on the market in Bella Vista Waters resulted in high competition for homes in that particular price bracket. On the day, the auction was attended by 15 registered bidders.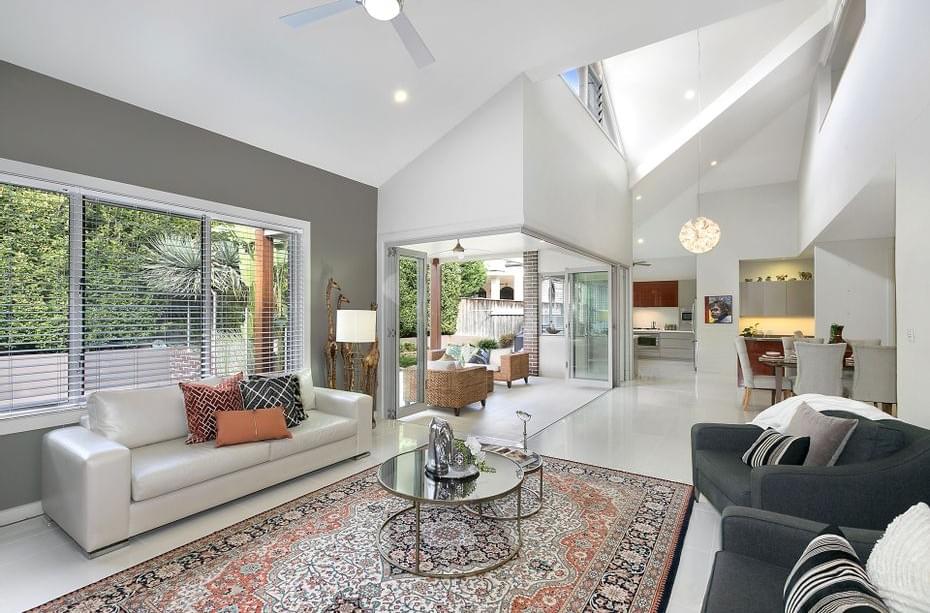 Mr Nair says that in Sydney, properties within the lower to median price bracket are selling for more as levels of competition in those markets have heightened. In comparison, he's finding high-end homes that would usually sell for $3 million and above are now selling for a bit cheaper.
"The current market at the moment is very much suited to those upsizing, because top-end properties are still selling for less than peak market prices.
"For example, in Bella Vista, top-end homes that were selling for $3 million are now selling for $2.6 million, so it's a good time for people to make their move into more exclusive and higher-priced suburbs," he said.
When it comes to selling property, Mr Nair says choosing the right agent is crucial.
"Definitely use an agent that has a strong database of buyers, and an agent who can market the property the right way," he said.
He also notes that staging should be strongly considered.
"Staging a property is definitely worthwhile, even a partial stage if not a complete full stage of the property is definitely worth investing in.
"With most of my properties, we always have a stylist provide a consultation for vendors and they recommend the staging areas that are lacking, and important areas that would attract buyers.
"If there is a certain area of the home that will be heavily marketed, then it's worth investing a few thousand dollars to help attract 25, 50 or 100 thousand dollars more," he said.
Demand for properties continues to soar on NSW South Coast
Terry Digger, Principal and Partner of First National - Coast and Country works on the picturesque south coast, selling properties in the affluent towns of Kiama, Gerringong, Shoalhaven Heads, Gerroa, Jamberoo and more.
In his 30 years of working in the region, he says he's never seen so much demand for property - which just goes to show that despite the general economic climate, in some pockets of the country, not everyone is affected the same way, and some markets are absolutely booming.
"I have never experienced a market as buoyant as this to be honest."
"I have never experienced a market as buoyant as this to be honest, the last two months have seen a surge in buyer activity, and obviously coming into spring and summer, which is a more active time for selling, the turnover has increased substantially.
"Because we're a small coastal region with a limited number of sales per year, we don't need a large increase in buyers from Sydney to push the market, so a small increase in buyer activity can influence the market quite a lot, and that's what we're seeing.
"There's always a strong demand from retirees, but we're certainly seeing families and young couples moving from Sydney because of the 'working-from-home scenario,' so that has affected the market as well," he said.
Mr Digger says that while results have been exceptionally strong across the board, it's the areas of Gerringong and Gerroa where the market is going from strength-to-strength.
In fact, the team recently sold 108 Stafford St, Gerroa for the record price of $3.7 million. The waterfront property boasted uninterrupted ocean views, and was quite literally, a stonesthrow from the surf.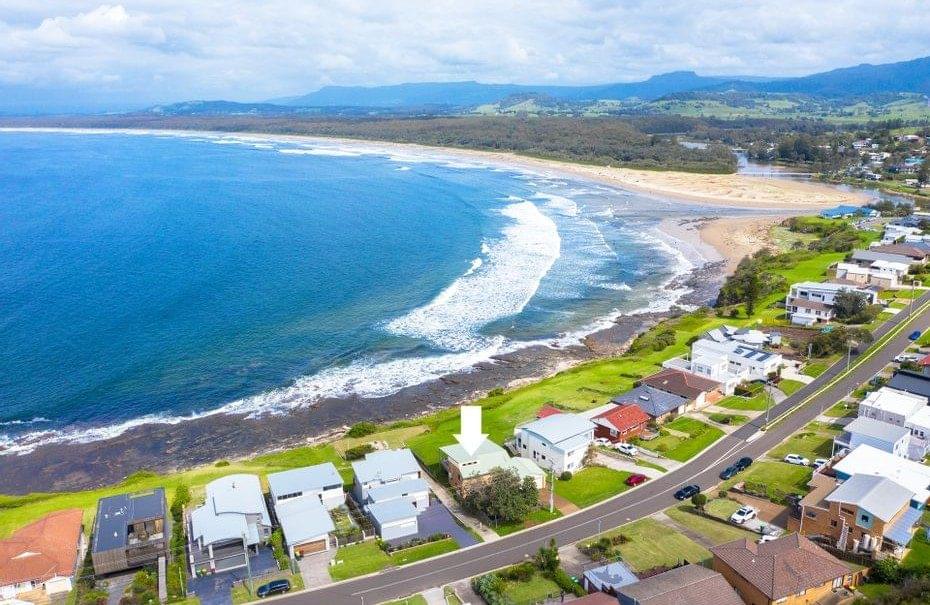 According to Mr Digger, since Covid, demand has increased, but supply hasn't, and now demand is just going through the roof. And it's not just buyer demand that's continuing to climb in the region, but demand for rental properties and holiday accommodation, too.
In fact, the rental market has become so saturated with those seeking a sea change that local families are finding it difficult to find rentals in town. When it comes to holiday accommodation, properties are being booked-out solidly, including mid-week, for up to three months in advance.
"When Covid first hit, we were bracing for a major downturn, and to see the market the way it is now is really incredible," he said.
Illawarra properties garnering multiple offers in a matter of days
In the Illawarra region, agents say that listings are still low, but with buyer demand going through the roof, there is fierce competition out there for properties.
Daniel Ellem, Director and Sales Consultant from Illawarra Estate Agents says that prior to November, the team had some of the busiest months they've ever had, with everything from apartments, houses and new builds selling very quickly.
"In the Shellharbour and Albion Park region, and especially in Albion Park's new Bella Vista estate, we're selling properties faster than they're being built," he said.
In Kiama, in the region's south, Mr Ellem along with Sales Consultant Rob Gansl recently sold a three-bedroom townhouse for $820,000, which was a fantastic result given that the property was not near the water.
"If we could have hit $800k the owner would've been happy - even when we got an offer of $800k he was almost advising me to take it, but I just knew we could get more," Mr Ellem said.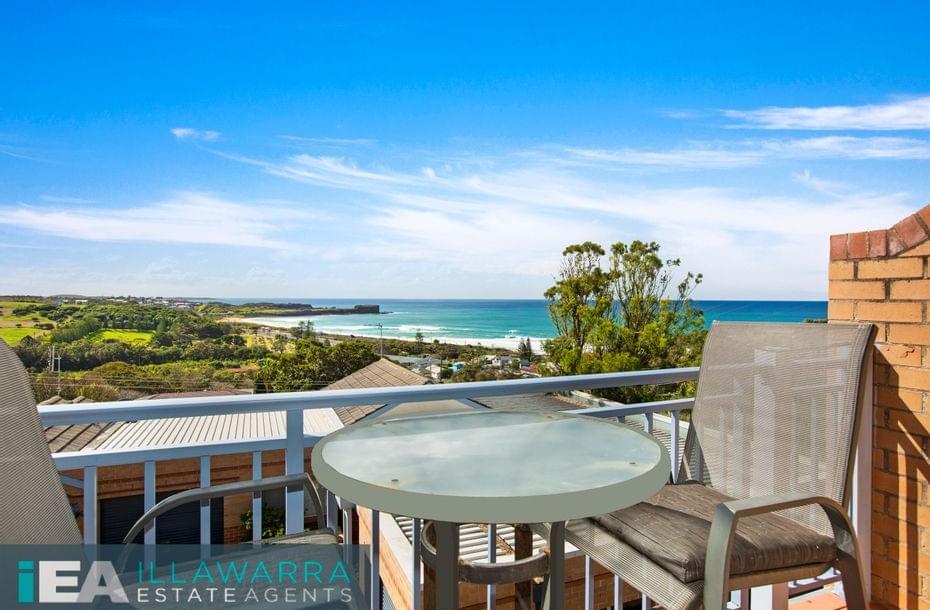 For properties in the Illawarra, Mr Ellem says he's seeing quite a lot of demand from relocators from the Southern Highlands, the Sutherland Shire and Sydney's western suburbs.
"I think there is a lifestyle factor there; the fact that there's good value for your money and you can be close to the water at the same time. For some people moving to the region, even being a ten minute drive from the ocean is considered a sea change for them," he said.
Another solid result for the team was the sale of 22 Oxley Drive in Kiama; a three bedroom home sold by agents Mark De Cresci and Klayten Searl.
"It was only on the market for two-three days and it has achieved a price that we didn't think we were going to get.
"We thought that $800k-$850k would certainly be reasonable, but with such strong demand, we've just accepted an offer of $890k," he said.
The property was a hit with buyers, garnering 147 enquiries and 22 inspections at its first open home.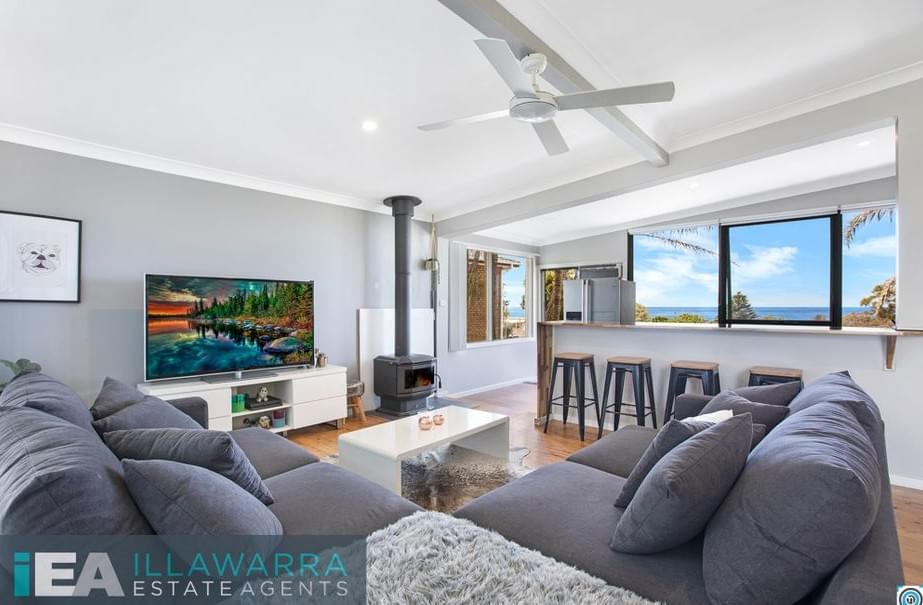 In addition, the team is about to set a suburb record, selling a lakefront property in the suburb of Oak Flats, which has attracted offers in excess of $1.75 million.
Illawarra Estate Agents Sales Consultant and Kiama local Robert Gansl notes that the market in the Illawarra has been very buoyant, despite the economic climate.
"This year has been a particularly crazy year for property, because of the government incentives and first home buyers concessions for both new builds and established homes.
"There's also very little stock, and we've got this massive influx of buyers wanting to purchase, so we are constantly getting at least four to five offers on properties.
"For one property we sold in Lake Heights, we had 71 inspections, 100 enquiries and 11 offers - now there is this sort of 'desperate-to-not-miss-out' feeling in the market," he said.
In his 20 years as a real estate agent, he notes that the southern suburbs of the Illawarra are changing a lot.
"The marina in Shellharbour has transformed the area considerably, and so there's been a massive influx of Sydney buyers and locals upgrading," he said.
According to RP data, recent home sales in Shell Cove - the suburb closest to the marina - are sitting around a median value of $932,000.
Mr Gansl says that he's seeing first-home buyers concentrated around Warilla, Barrack Heights, Oak Flats and Mt Warrigal, which have a more affordable price-bracket.
RP Data notes that Oak Flats home sales have a median value of $650,000, while Mt Warrigal and Warilla both sit at around the $620,000 mark.
In terms of what's on the horizon, all agents seem optimistic about 2021, which is being driven by the overall rise in market sentiment. Provided that the wind-down of JobKeeper and JobSeeker doesn't bring more shock to the economy, the outlook is looking positive.

When asked whether he thinks prices will hold, Sydney agent Mr Shiv Nair says, "I think the last quarter of this year and first quarter of next year will be very strong selling months, so I think any vendors who are looking to sell should do so either now or from mid-January onwards."