When it comes to real estate in Queensland, its most active markets have been described as slow and steady. When you look at CoreLogic's latest index results which tracks home values month on month, you can see that this is true, with Brisbane only dropping -0.1% in a month, compared to Sydney's -0.5% and Melbourne's -1.2%.
With the state government's handling of the pandemic, case numbers have remained low, which means consumer confidence is relatively stable, and there have been minimal disruptions to the real estate industry. It's good news for sellers and buyers, who are able to transact with minimal disruption.
The question is, are prices holding and are sellers getting more than what they bargained for? We spoke to some of Queensland's top agents to find out.
Waterside family home sells for $30,000 above expectations, while another sells via Zoom and sight unseen
When you speak to owner and selling Principal of Ray White Nerang, Clint Hynes, he has plenty of examples of properties on the Gold Coast that are achieving great prices in the current market. There's a reason why he is one of the top selling Principals for Ray White in Queensland; it's because he gets results.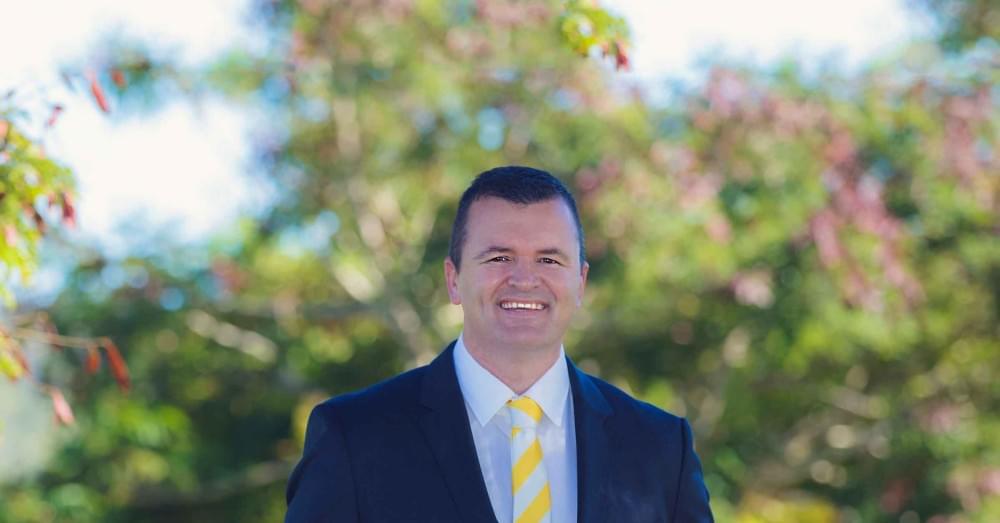 So when it came to selling the uniquely-located 62 Brittany Drive in Oxenford, he pulled out all the stops.
According to Mr Hynes, the property's location by the Coomera River was a huge part of its appeal, and it was important that the marketing strategy for this particular home showcased that.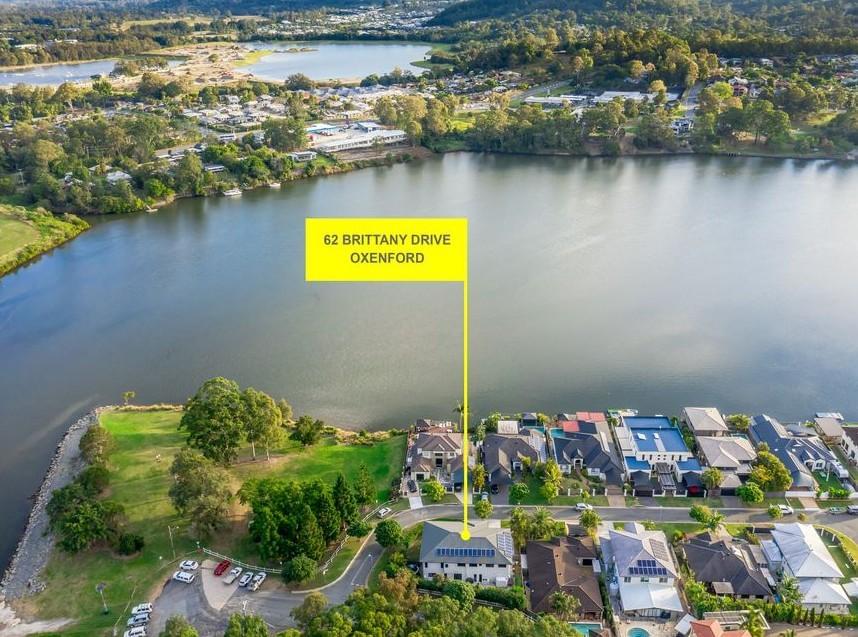 "We used a drone to show the lifestyle and position of the home, because it's right by the water and straight across from the park.
"You can literally go and catch bass and whiting whenever you want, and dolphins actually swim up into the inlet right by the home. It is beautiful," he said.
In the end, Mr Hynes achieved a strong sale price of $875,000 for the property; one of the highest in the area for a dry-block property that is not directly on the water.
Other notable sales by Mr Hynes include 18 Craigs Way, Maudsland, originally listed for $580,000 and selling for $605,000 - it was actually the third property that Mr Hynes had sold for the vendors.
In addition was the successful sale of 6 Lawn Hill Drive, Nerang, an acreage property, which is quite unique in this market. According to Mr Hynes, the marketing campaign for this property utilised drone photography, site plans and early morning professional photography to really highlight how adaptable the land was, as well as the picturesque position.
Initially it was expected that the home would sell for around the $800,000 mark, but it garnered strong buyer interest, with over 30 inspections at the first open home, and ended up going for $850,500.
Given that Mr Hynes and his team service all ends of the market, from $300,000 through to $1.8 million, he is seeing a variety of different buyers.
"My team's days on market are around the quickest on the Gold Coast, being 37 days on average, but what I've found is the stock that is moving the fastest is $300,000 through to $600,000.
"The bread and butter market is going out the door fairly quickly and fairly consistently.
"Everything above that, depending on what it is and where it is, is taking a little longer to move, which is more your higher-end properties over $1 million," he said.
And sometimes, you get some unexpected results too, like 86 North Quay Circuit, which sold to interstate buyers from Sydney for $1,285,000 sight unseen.
While the buyers had viewed the property via a number of Zoom calls, they had never inspected it physically.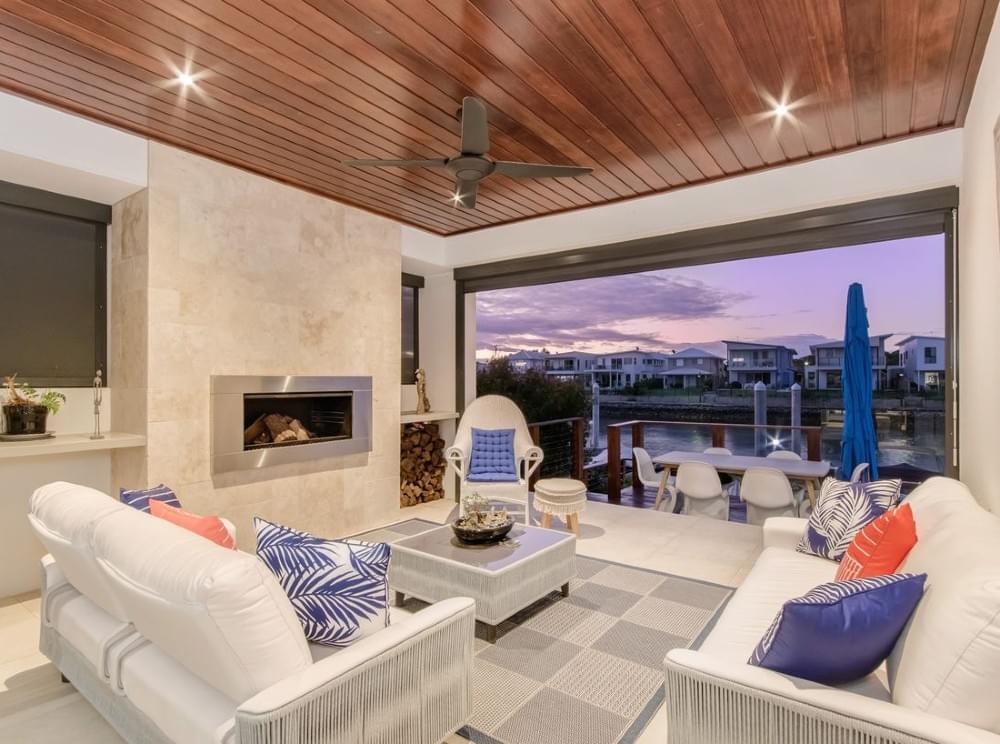 Despite the pandemic, Mr Hynes says their team is busy, and he says that good customer care is making all the difference.
"For us it's all about a long-term relationship, rather than being a 'catch and kill' type agent.
"We've always focused on relationships, and that's even more important during this time. A lot of people are appreciating the efforts that we're putting in for them and their families," he said.
Five bedroom home in bush setting sells for $55,000 above reserve
Ray White Robina's Matt Micallef also believes that nailing marketing for a property is critical to its performance. For him, outmarketing other properties on the market is an important part of gaining momentum early on in a campaign.
8 Tahlia Court, Bonogin is just one of Mr Micallef's recent sales. Designed by renowned PT Pole Homes, the rustic, modern and cabin-style design is in high demand.
"There are not a lot of those types of properties in the area, and everytime they come up, they usually go pretty quickly," he said.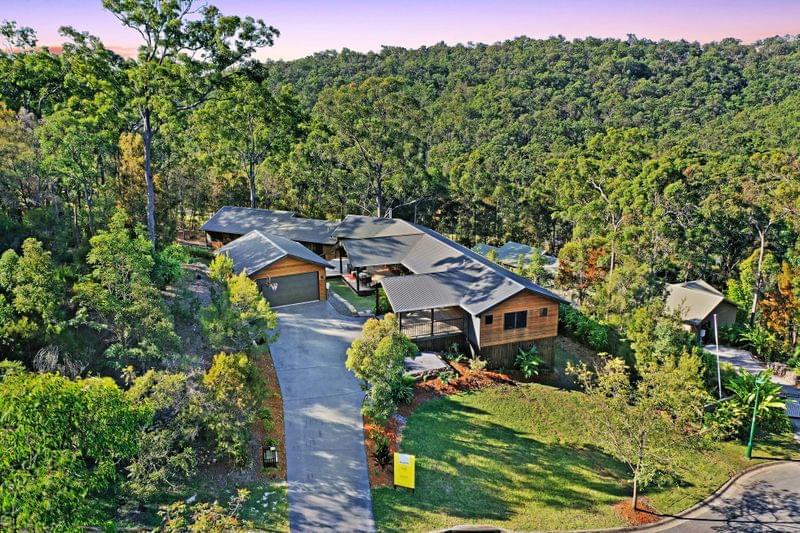 Due to the uniqueness of the property, Mr Micallef decided to opt for an auction method. The expectation for the home was between $1,150,000 and $1.2 million, but it ended up going for $1,255,000, which was a fantastic result for the vendor.
"Supply and demand here on the coast is quite unbalanced at the moment, so it's definitely a seller's market.
"There is just not enough stock to keep up with the demand.
Like Mr Hynes, Mr Micallef noted that homes in that first-home-buyer bracket are flying out the door. He says that low interest rates and concessions for first home buyers are a big part of what is driving this demand.
"I did another sale on 35 Swanson Drive; we listed it for $589,000, and within hours we had multiple matches on the database and calls from buyers wanting to inspect it.
"Within two days we had seven offers and we sold it for the full asking price," he said.
In addition, Mr Micallef has done a few off-market sales. While the properties weren't advertised on major listings portals, they still sold for well above what the owners were expecting.
In the current market Mr Micallef says that video has been a big source of enquiry, helping to appeal to those interstate buyers who require more than just a series of fish-eyed lens photos.
"They want a bit more confidence. You can't lie with video, so we're doing videos for all the properties we can.
"We've done four or five sales in the last three weeks that have been interstate and sight unseen," he said.
Advice for those who are looking to sell
According to both Mr Hynes and Mr Micallef, in their market, it's a good time to sell. With both agents referencing an uncertain economic outlook mid-next year once JobKeeper and JobSeeker are wound back.
Mr Micallef notes that the market was tipped to drop in September, but now with stimulus being extended into next year, it gives what one of his vendors described as 'a couple of months of breathing room to entertain our options.'
"They had said to us, 'look, we would consider selling if it were the right conditions' and I said, 'it absolutely is the right conditions,'"
Mr Micallef references a sale where the buyer paid $670,000 for a property, which was $20,000 above what the vendor was willing to take.
About this particular sale, he says, "I definitely think that window of opportunity is there now, and a lot of sellers and homeowners understand that the market is tipped to drop next year," he said.
Mr Hynes also refers to this waning window of opportunity, believing that now is the right time to make a move.
"The window we've got, we believe, is until March and April next year, which is post-JobSeeker and Keeper for a lot of people and businesses," he said.
Earlier in the pandemic, Mr Hynes says that his market wasn't immune to the effects of Covid, stating that there was a noticeable impact in March and April, where his market did pull back.
But from Mid-May, it's been clear that the market has stabilised and has gone from strength-to-strength each month.
"At the moment, with the shortage of stock on the market, that has kept prices consistent," he said.
For would-be sellers, he acknowledges that media coverage of the market can be confusing, but his advice is to pounce now while prices are stable.
"It really depends on which article you read in the Herald Sun, or the Age, which can sway you either way. But we'd say stick to the selling season between now and March.
"Obviously a lot of people are going to be on the move post-Covid, so we'll see what happens in the last half of 2021," said Mr Hynes.
Both agents really emphasise the importance of marketing in this market. Mr Hynes advises that sellers should not pull back on their marketing budget, and to ensure they're covering all bases on all platforms. And both agents agree that choosing the right agent with a solid track record is key.
"If it starts well, it will end great. If it starts poorly, it will end even worse," Mr Hynes said.