More and more Australians are working from home during the pandemic, which could pave the way for people to move out of cities, and take their jobs with them.
Leaving cities for the regions isn't new. In fact, over the last two census periods, there has been a growing trend in city dwellers making way for the country.
According to Regional Australia Institute (RAI) CEO Liz Ritchie, the notion of how we work has been turned on its head and she hopes this change will see significant population growth in the regions, following on from a trend that has already been set over a decade.
The trend hits all demographics, too. It's not just downsizers and retirees that are seeking a tree change or sea change, millennials are also choosing to turn their backs on cities for a life that's a little bit slower in some of our regional towns.
"From 2011 to 2016, our two biggest cities, Sydney and Melbourne lost more residents to regions than they gained – and this was well before COVID-19."
"Over the last few months, we've all had to change how we work and this has allowed staff and employers to see that location is no longer a barrier for where we choose to work," Ms Ritchie said.
RAI's latest report, The Big Movers, unpacks population trends around the country, and confirms that regional Australia attracted more people than it lost to capital cities during the last Census.
In the five years to 2016, Sydney saw a net loss of 64,756 people to regional Australia, Melbourne 21,609 and Adelaide recorded a small net loss of around 1,000 residents. Brisbane bucked the trend with a net gain of 15,597 people.
Between 2011 and 2016, more than 1.2 million people either moved to regional Australia or moved around regional Australia from one location to another.
So which regional areas are the top destinations for movers? The report by RAI shows that over the last two censuses, five regions in particular are leading the way in terms of absolute number of people relocating.
It got us thinking. If you were considering a big move, what could you get for the average median house price in these regional areas? Let's take a look.
1. The Gold Coast
Median house price
$670,000
The Gold Coast had the highest number of people moving into the LGA for both the 2006-2011 period, as well as 2011-2016, potentially owing to its larger overall size. Between 2011 and 2016, 75,515 people moved into the region, an increase of 4,345 compared to the last census period.
Interestingly, The Gold Coast was the most popular destination for millennials by a large margin, welcoming almost double the number of millennials than one of the other most popular regional destinations, Newcastle. Between 2011 and 2016, 24,714 millennials moved into The Gold Coast region.
There are high hopes for the Gold Coast from a growth perspective. In fact, during the pandemic, regional Queensland has been a strong performer.
According to REA Group, out of the top 10 price movers in the past five years, the Gold Coast suburbs of Mermaid Beach, Burleigh Heads and Surfers Paradise all recorded house price gains of above 46 per cent.
The Gold Coast is a popular haven for all kinds of demographics due to it having its own sustainable economy, meaning that if you live on The Gold Coast, you don't really need to go to Brisbane, you have everything you need.
According to REA Group Chief Economist Nerida Conisbee, the southern Gold Coast is also primed for strong future growth.
The market data and trends all sellers should watch
A simple guide to tracking market trends and data so you know when you should sell
Get your free guid
As it currently stands, the median house price on the Gold Coast is now $670,000. What can you get for this price? Let's take a look.
4 bedrooms, 3 bathrooms, 2 car spaces, pool
26 minutes drive to Gold Coast
$605,000 - $665,000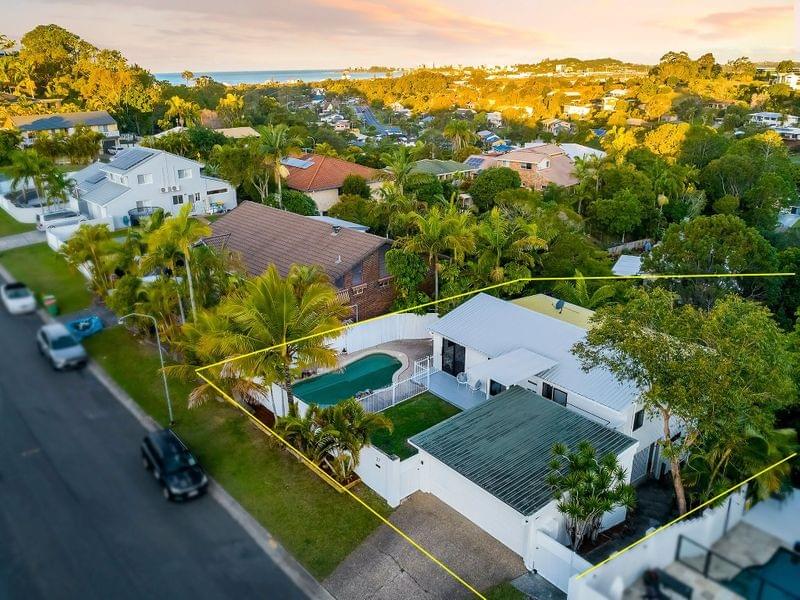 2. The Sunshine Coast
Median house price
$640,000
At number two on the list is Queensland's Sunshine Coast, posting an increase of 52,739 people moving to the area between 2011 and 2016. Again, the Sunshine Coast proved popular with the millennial age cohort, also being the second most popular regional area for former millennial city-dwellers looking for a more affordable and relaxed lifestyle.
Residents from other regional towns were attracted to the Sunshine Coast as well, with relocators from Gympie for example, choosing the Sunshine Coast as their second most preferred destination.
Real estate experts have also hailed the Sunshine Coast as amongst the best places in the country to invest in property.
This is reportedly due to a lack of housing, tight rental market and rapidly growing population which means that demand is heavily outstripping supply.
According to John Mcgrath, the Sunshine Coast and other parts of South East Queensland are blessing investors with some of the best returns on offer.
The current median house price on the Sunshine Coast is $640,000. Let's take a look at what you get for your dollar.
4 bedrooms, 3 bathrooms, 2 car spaces, pool
Offers over $549,000
25 minutes drive to Maroochydore, 24 minutes to Moloolooba, and 45 minutes to Noosa Heads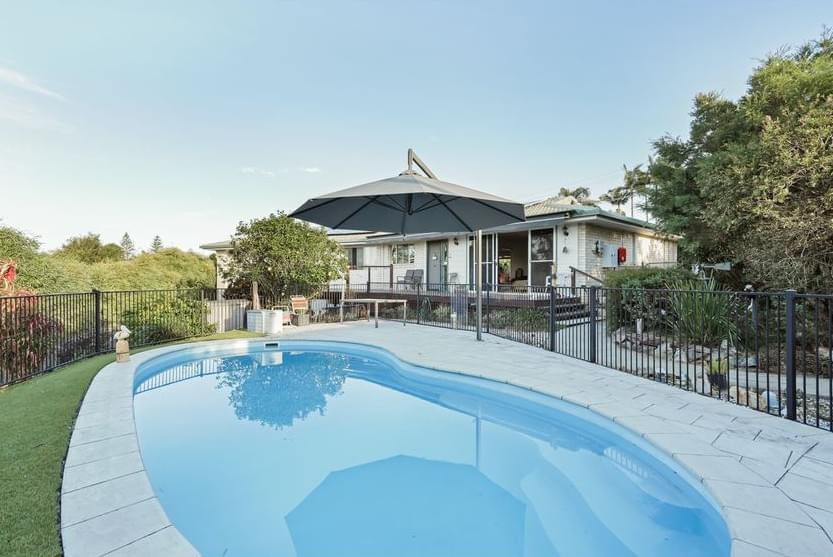 3. Greater Geelong
Median house price
$580,000
Victoria's regional cities are absolutely booming, but Geelong (and its outskirts), are amongst the fastest growing regions in Australia. Between 2011 and 2016, 28,930 people moved into the region, up 3,173 on the previous census period. According to the Regional Australia Institute report, Greater Geelong was the most popular Victorian area for millennials to move to between 2011 and 2016.
If the current rate of growth is maintained in Greater Geelong, which includes Ocean Grove and Barwon Heads on the Bellarine Peninsula, the population is set to reach 396,000 in 15 years.
The area is garnering plenty of interest from Victorians, especially amidst the pandemic, and it's not hard to see why. If proximity to an office is not an issue due to a rise in remote work, then a median house price of $580,000 versus Melbourne's $892,000, had got to be a very tempting drawcard.
Should I sell now or wait?
Find out the pros and cons of selling during Covid-19
Read the article
3 bedrooms, 2 bathrooms, 2 car spaces
$580,000 - $620,000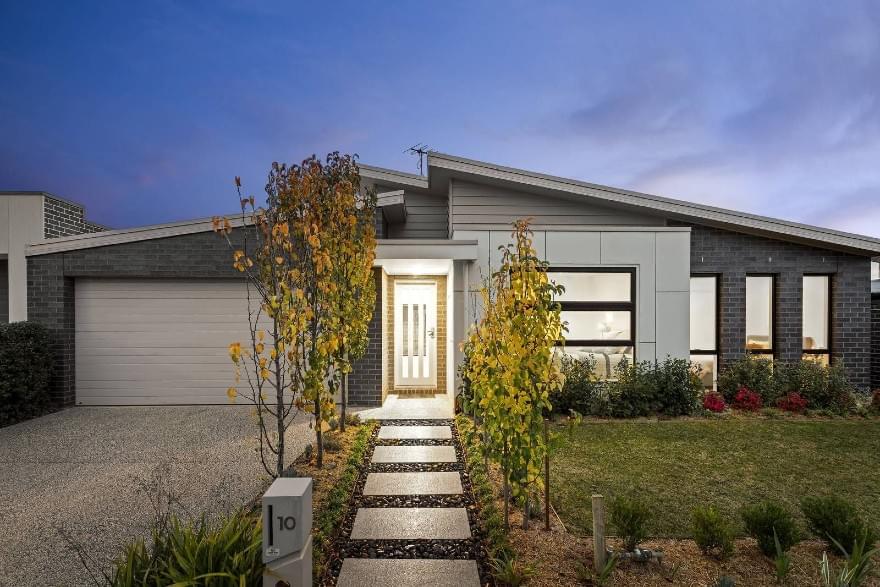 4. Newcastle
Median house price
$640,000
Interestingly, between 2011 and 2016, Newcastle was the most popular regional LGA for millennials to move to, after the Gold Coast. While the area has shown an increase in population over the last two censuses, industry experts say that interest is only increasing due to Covid-19.
Newcastle Buyer's Agent told News.com.au that, "Lifestyles went under the magnifying glass during the lockdown, with many people considering a regional change as their new normal."
"Whether it is the appeal of a seaside-city apartment, character cottage with relaxing permaculture garden and art studio… regional cities and surrounds offer a great mix of opportunities," he said.
Newcastle is still within reasonable driving and rail distance to Sydney, and has healthcare and infrastructure, and with the median house price coming in at $640,000 compared to Sydney's $1,010,426, we can see why people are tempted to make the move.
3 bedrooms, 1 bathroom, 2 car spaces
Asking price between $630,000 - $670,000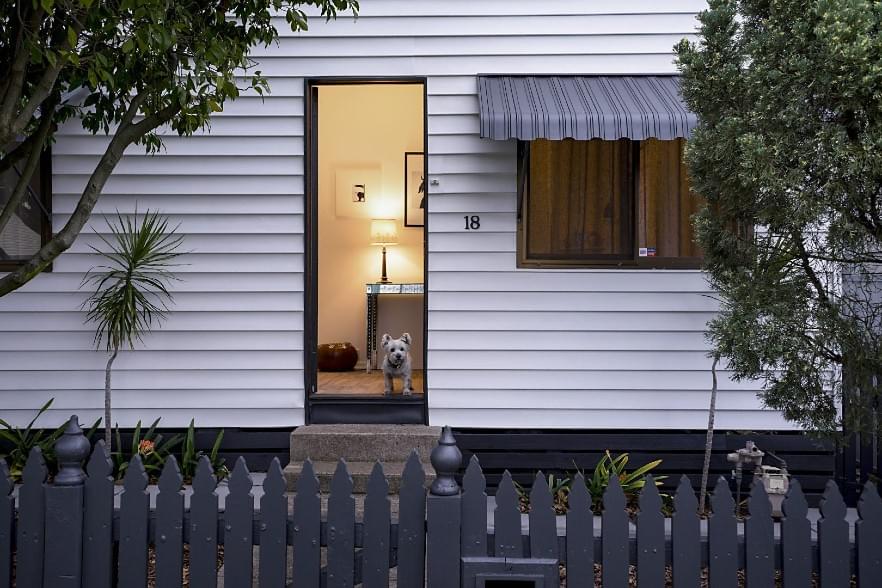 5. Lake Macquarie
Median house price
$560,000
Lake Macquarie holds the fifth spot for consecutive highest number of people moving into the region over the past two census periods. In the Regional Australia Institute report, it was the highest-ranked destination without a university presence.
The region boasts incredible value, with a tidy $560,000 getting you a large home with a view
The region boasts incredible value, with a tidy $560,000 getting you a large home, often within close proximity to waterways, amenities and hiking trails. The area is also within easy commuting distance to Sydney CBD, being only 95km away.
Prior to Covid-19, Booragul on Lake Macquarie was highlighted by suburbgrowth.com.au as one of the top areas in the state for annual median house price growth in 2020.
3 bedrooms, 2 bathrooms, 1 car space
Asking price between $539,000-$579,000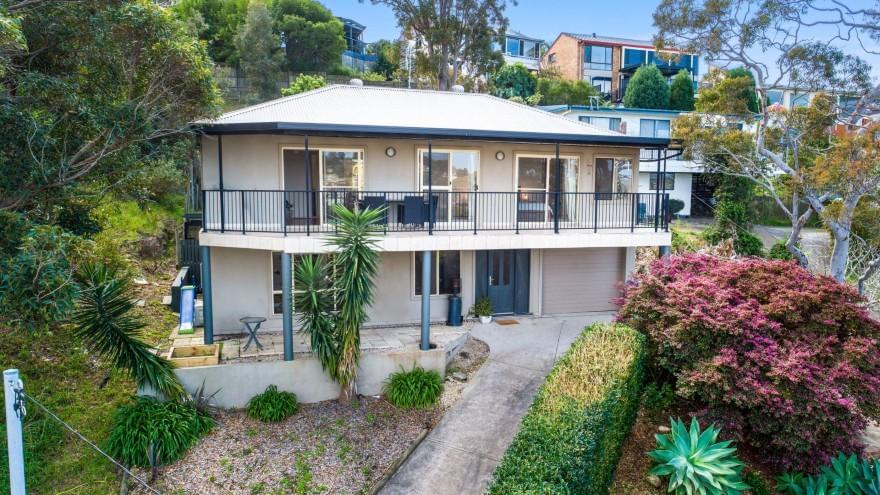 Considering making a big move? As a first step, find out what your property might sell for in the current market, or book a free appraisal with a top local agent.