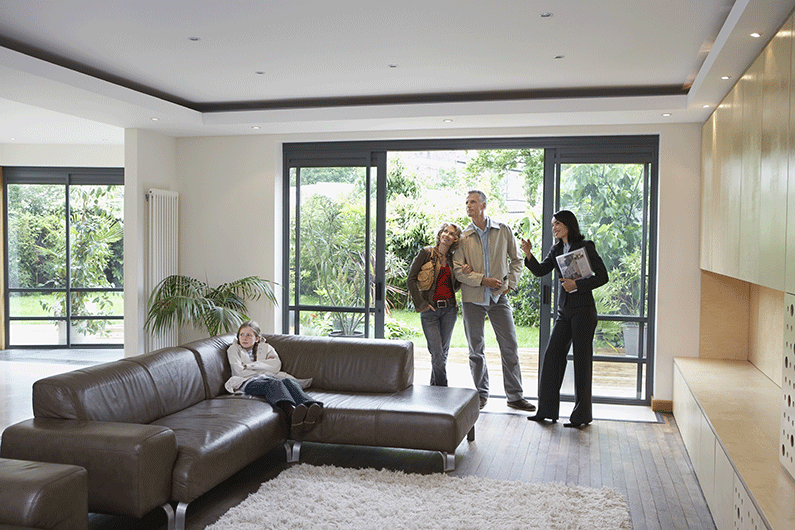 Underquoting occurs when real estate agents provide potential buyers with a price range that is below what the seller would be willing to consider. New South Wales (NSW) has recently reformed it underquoting laws, and similar regulations against underquoting exist in other states and territories, including Victoria, Queensland, and South Australia. This quick guide outlines the new regulatory changes in NSW and their implications for you as a seller or buyer.
What are the changes and why have they been introduced?
The changes to NSW's underquoting laws (the Property Stock and Business Agents Act 2002) will take effect on 1 January 2016. The new laws set out clear requirements and outlines the standards by which real estate agents could be audited. The changes require agents to demonstrate that their price estimates are reasonable, up-to-date, and based on evidence.
The key purpose of these new laws is consumer protection: to prevent buyers from wasting their valuable time with inspections, reports, and auctions due to erroneous information about selling prices.With the new changes, it is up to agents to show that they didn't underquote, and agents need to retain accurate records of prices they provided to buyers.
The changes require agents to prove timely updates of any price-estimate revisions, and avoid giving any vague price information and price estimates that are lower than their assessment for the vendor. When quoting, agents need to provide a price range that is not more than 10% of the bottom figure. The new law also brings with it larger fines and additional penalties, including the forfeiting of commissions and fees.
What should I be aware of as a seller?
As a seller, you should be aware of that your agent has certain obligations under the new regulations.
Reasonable price estimates and evidence - Your agent should provide you with a reasonable price estimate based on factors such as comparable sales, property location, future use of property, and market demand. They are required to give you evidence to support their estimate.
Variations and updates – If agents vary their estimate, they need to provide you with written notice about that, including the evidence for varying it. They are required to amend the agency agreement accordingly, and also to update any advertising materials in a timely manner. Note that they do not need your consent to revise their estimate.
Lower prices – Agents cannot advertise or provide (verbally or in writing, to buyers) a price estimate that is lower than the one they have given you in the agency agreement. This applies to the case where you have asked them to advertise a lower price.
Omitting price estimates – Agents, however, are permitted to omit a price estimate in advertising materials. They do not have to disclose the estimated selling price to any prospective buyers, for example, if you ask them not to tell buyers the estimated selling price.
What should I be aware of as a buyer?
Under the changes, you as the buyer are protected against underquoting, whether the price is given to you verbally, in writing, or in the form of an advertisement. When you are communicating with the agent about the property, you have a right to not be underquoted.
Underquoting – The agent is required to provide you with a price no lower than the price estimate in the agency agreement.
Non-disclosure – Note that in some cases, agents may have been instructed not to disclose a selling price estimate. This is not against the regulations.
Price range and open-ended pricing information – If they do provide you with a price range, it should be no more than 10% of the bottom figure, and they are not permitted to advertise vague or open-ended pricing information that could misrepresent the estimated value. Examples of vague pricing information include statements such as 'offers above x amount', 'offers over x amount', or 'x amount +'.
Auctions – For auctions, the reserve price may be undecided until the actual day of the auction, so the agent might be unable to provide you with any pricing information until auction day.
Variations – Agents will sometimes vary price estimates to keep them realistic and in line with all market factors. Any variations in price estimates must be done in a timely manner. This applies to updating any marketing materials.
Higher selling price – In certain situations, the seller might decide that the selling price should be more than that in the agency agreement. In that case, the agent can advertise at that higher price, advertise at their selling price estimate, or not disclose the price estimate at all. As long as they are not understating the estimated selling price specified in the agency agreement, they are not underquoting to you.
As the buyer, you are unable to access the agency agreement, but you can guard against underquoting by researching comparable properties and recording your interactions with agents.
Be proactive about communicating with the agent about the seller's price expectations. If you are interested in a property, ask the agent to provide the selling price estimate in writing or via email. However, if you believe you have come across a situation involving underquoting, you may choose to report it to NSW Fair Trading.
OpenAgent has a proud history of employing reputable and experienced real estate agents. If you have any questions regarding the new underquoting laws or wish to discuss your next property plan, please don't hesitate to contact us.