The Australian Bureau of Statistics most recent release of the Socio-Economic Indexes for Areas (SEIFA) provides a summary of areas around Australia that are either highly advantaged or disadvantaged according to their socio-economic profile, which is based on Australia's 2016 census.
In SEIFA, socio-economic advantage is measured by "people's access to material and social resources, and their ability to participate in society."
Generally, this means that areas of high advantage are more likely to be populated by people who are highly educated, have high-skilled occupations and live in homes that are less crowded.
The index looks at lots of variables, including annual income, level of education, employment status, occupation, housing situation and costs, plus other miscellaneous indicators like the number of cars, number of dependants and proportion of people in a region who do or don't speak English.
Living in advantaged areas of Australia
It makes sense that people would want to live in an area where socio-economic advantage is high. However, the issue with this is that for many Australians, the entry point for housing is astronomical and simply out of reach.
If we look at the SEIFA index, the areas rated as the top 20 most advantaged in Australia (see below), the lowest median house price, in Sydney's St Ives Chase is $1,871,752. For most of us, this is unaffordable.
Interestingly, 17 of the top 20 areas of highest advantage are located in Sydney, with 9 of those over the Harbour Bridge in the North Sydney/Hornsby area.
The top 20 most advantaged suburbs in Australia
While the top 20 suburbs in terms of socio-economic advantage carry high median property prices, it's important to note that not all areas that are rated as advantaged are out of reach in terms of housing prices.
CoreLogic's Head of Research, Tim Lawless took SEIFA and drilled down further, uncovering some fascinating insights around affordability in areas that are still considered advantaged. To do this he isolated suburbs in the top 10% for socio-economic advantage and then sorted them by median house value.
While this found that suburbs in Sydney, Melbourne and Canberra are generally absent from the top 20 most affordable suburbs due to higher price points, the analysis found that suburbs in cities like Perth, Darwin, Brisbane, Hobart and Adelaide offer a wide range of more affordable housing options in 'top-tier' areas of high socio-economic advantage.
This shows us that living in a highly sought after area may not be as inaccessible as we think. Take a look at the tables below.
Top 20 most affordable advantaged suburbs in Australia
The below table shows the top 20 affordable suburbs around the country within the 10th decile of highest advantage.site:
Breaking this down further, CoreLogic applied the same analysis and logic to each capital city in Australia, uncovering the top 10 most affordable suburbs within the 10th decile of highest advantage. Take a look below.
Canberra's top 10 most affordable suburbs within the 10th decile of highest advantage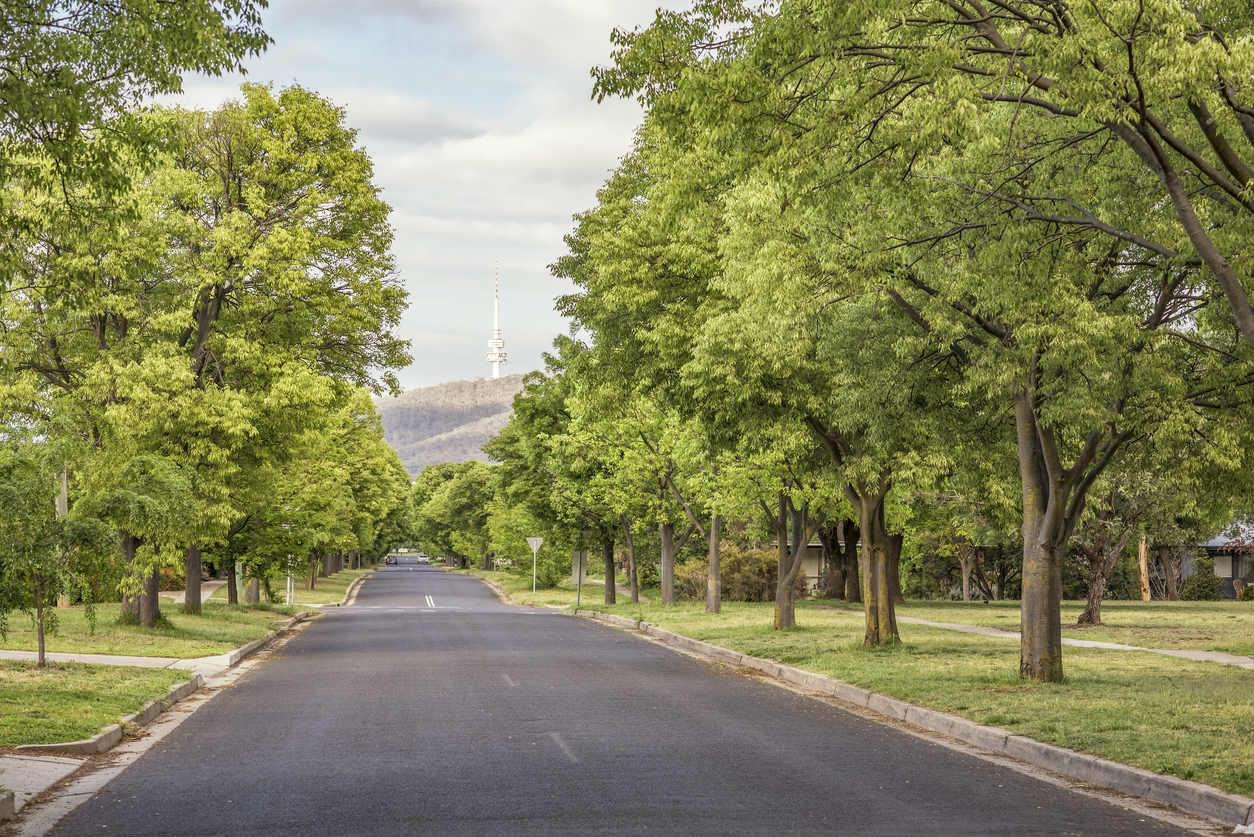 We also recently covered the Canberra property market, uncovering plenty of sound investment opportunities. And according to the Sydney Morning Herald, Canberra has surpassed Melbourne as an economic hot spot in Australia and now has Australia's second strongest economy.
While Canberra's median property prices are not the lowest in the country, they are far more affordable than those of Sydney and Melbourne.
Adelaide's top 10 most affordable suburbs within the 10th decile of highest advantage
Brisbane's top 10 most affordable suburbs within the 10th decile of highest advantage
Read: Where to buy property in Brisbane in 2018
Darwin's top 10 most affordable suburbs within the 10th decile of highest advantage
Hobart's top 10 most affordable suburbs within the 10th decile of highest advantage
Melbourne's top 10 most affordable suburbs within the 10th decile of highest advantage
Read: Where to invest in property in Melbourne in 2018
Perth's top 10 most affordable suburbs within the 10th decile of highest advantage
Sydney's top 10 most affordable suburbs within the 10th decile of highest advantage