Do you yearn to live the high life overseas, perhaps in a Spanish hacienda, Balinese villa or Florida mansion?
Thanks to the sky high value of local property us Aussies are always on the lookout for a bargain. But where to invest? Most of us tend to buy a property in English speaking markets like New Zealand and the UK - where the language barrier is zero and the culture instantly familiar. But these destinations are relatively pricey even compared to our inflated market.
Properties in Italy selling for one euro each
Unless you've been living under a rock, you would've heard that there were a bunch of homes recently selling in Italy for one euro each.
Nope that isn't a typo, one euro. So if you've dreamed of living an enchanted life, just like Diane Lane in Under the Tuscan Sun, then it pays to keep an eye on the Italian property market. Because if history is anything to go by, it's only a matter of time before another Italian mayor decides to revitalise another crumbling hill town.
The trend started rougly 10 years ago when Vittori Sgarbi, the mayor of a little town called Salemi in Sicily sold houses that had been damaged in a 1961 earthquake for one euro each. While selling a home for a euro is basically like giving it away for free, we all know that there's a catch. The new owners would have to renovate the home within two years and ensure that any renovations stayed within the building's original characteristics.
The other catch was that renovations, where possible, should be done by local builders, masons and artisans. The idea is to turn these small dying towns into 'boom' towns with the help of foreign investment and stimulation of small local economies.
It's not just small crumbling hill towns that are being put on the market for a steal. The Italian government has also been known to give away old castles it could no longer sustain or afford.
Where can I find one Euro house deals?
Usually when these deals come about, the region embarks on an international marketing campaign, so if you have your eyes peeled, you're bound to hear of them - but you've gotta act fast. Some of these deals operate via a bidding system, as demand can outweigh supply. Otherwise it's on a first come, first served basis.
Companies like Case A 1 Euro (Houses for a Euro) regularly list properties that you can purchase in Italy for a steal.
Where else can you buy cheap property?
There are tons of other destinations where the lure of super cheap property should be attracting more of us. Check out these five before you book your flights and apply for a visa, and you could soon be picking up the keys to your super cheap overseas investment property.
1. Buying cheap properties in Spain
Spain has long been associated with cheap property, but like anywhere you need to head off the beaten track to access real bargains. That means avoiding established holiday and property hotspots like Malaga, Ibiza and Palma - where prices are typically in excess of $1 million. Cheaper options like the Canary Islands and Tenerife are more affordable, with property in the $180,000 mark - but for real bargains you need to head to less visited parts of Spain.
Local property website Kyero lists the Andalusian (south-central Spain) town of Martos (population 24063) as having an average asking price of just $63,000. Known for its olive oil production, other local sites of interest include the regional capital of Jaen, and the Mediterranean coast is just a few hours drive away.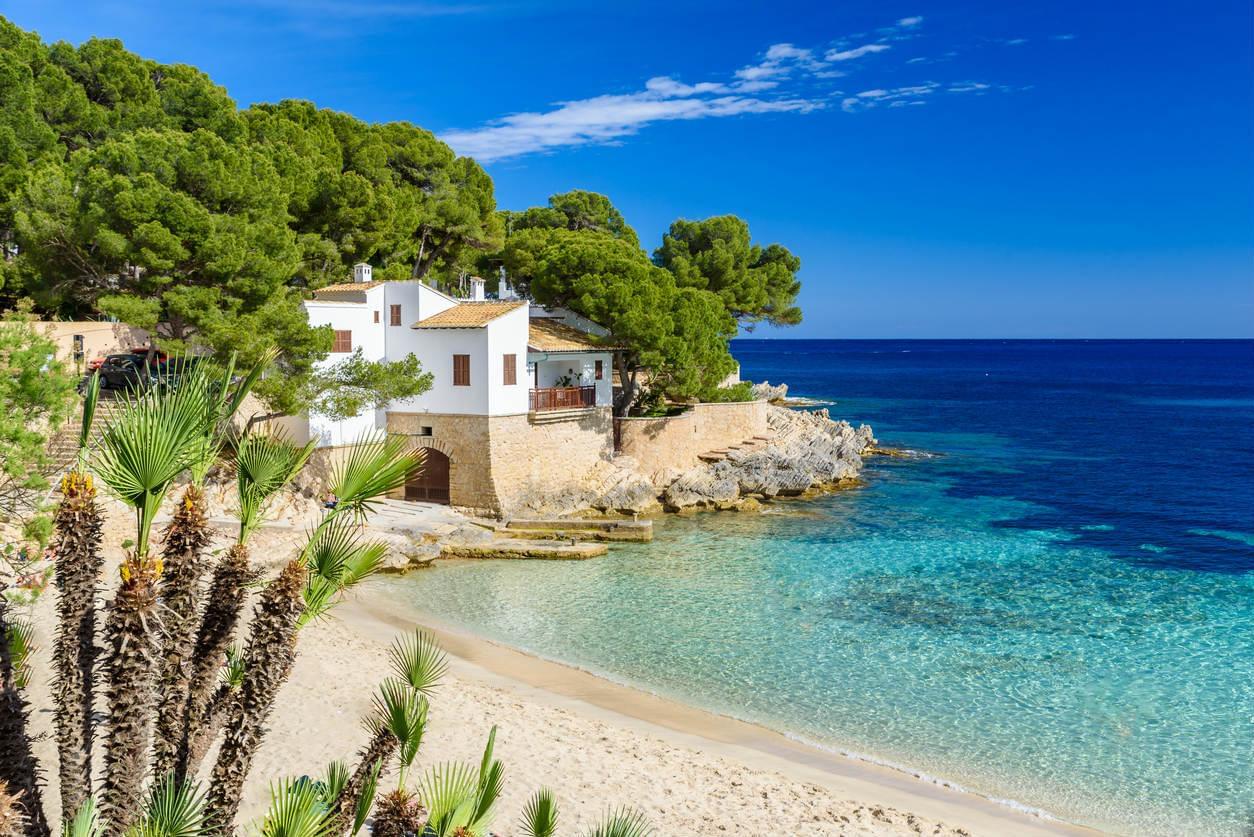 2. Bargain Bulgarian properties
Yes, Bulgaria! Brits have long been snapping up super cheap properties in this former eastern bloc country. You can purchase brand new beachfront property in the city of Sozopol for around $40k. Or, fancy spending time on the Black Sea coastline, close to the city of Burgas? Well if you have a spare $13k or so you could be the proud owner of a two storey farmhouse, which boasts living areas of about 70 square metres with 1 bathroom and 3 bedrooms.
You will to need to do some work to get it up to scratch, but the best part of the deal is you get a generous 'garden' of some 930 square metres - certainly enough room to expand onto.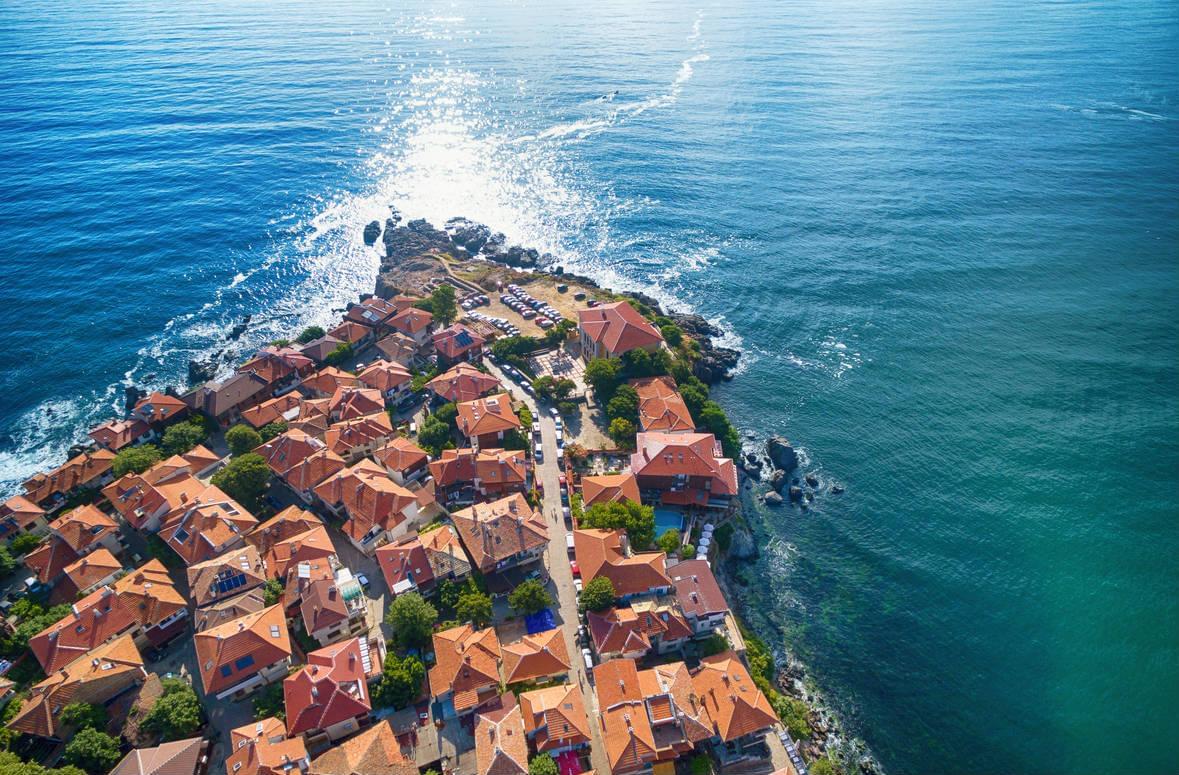 3. Cambodian real estate
If you want to snag a city unit for a steal then put Phnom Penh, the capital of Cambodia, on your shortlist. Here prime locations go for less than US$1000 per square metre, which is dirt cheap when contrasted with Singapore, where it will set you back a cool US$14,000 per square metre.
And if you are curious about local laws regarding property ownership, the government passed the Foreign Ownership Property Law in 2010 allowing foreigners to own apartments and units, but not land. That means you can't own a ground floor unit or house, but any of the upper floors are ok, though long renewable leases also exist. Real estate taxes are also low in Cambodia, if you need another reason to invest there.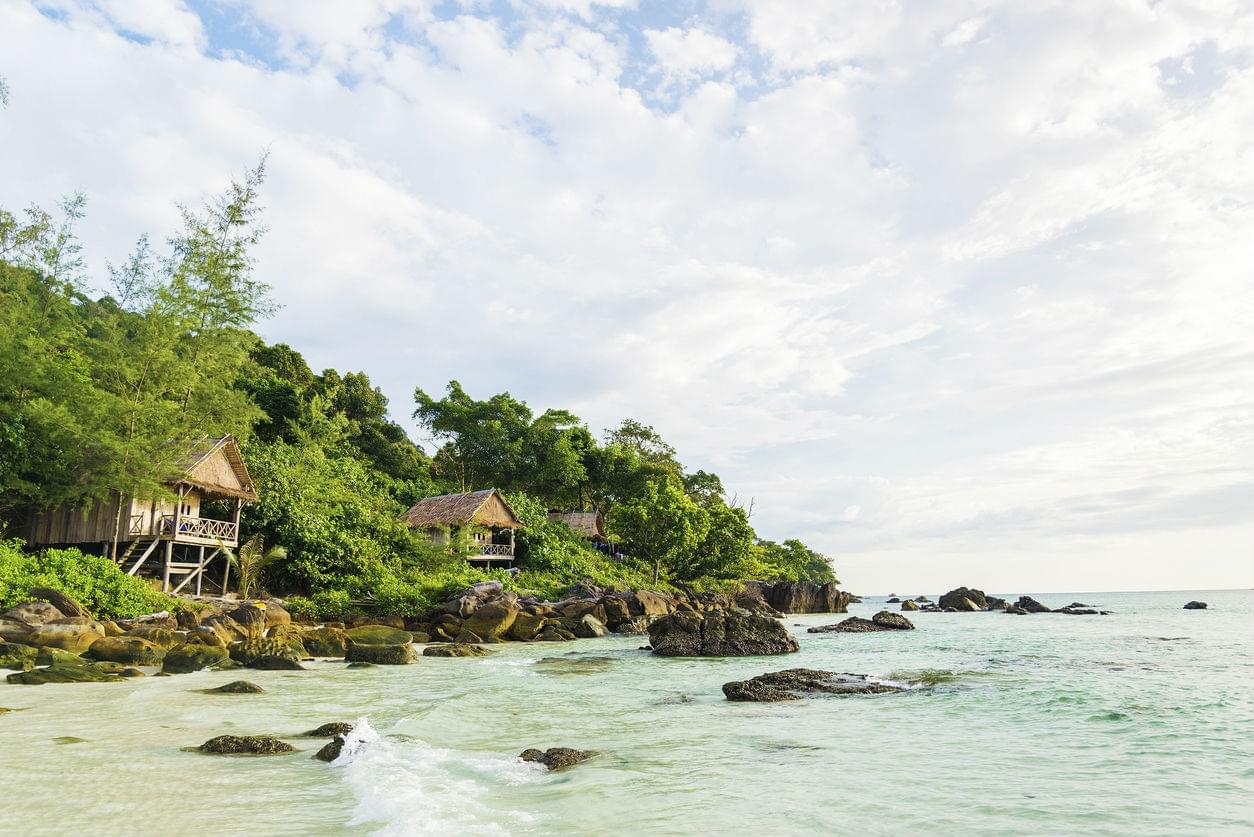 4. Bargain properties in the USA
The home of the free doesn't offer property for nothing, but when you compare it to Aussie prices it certainly looks like a bargain. In some locations you can score an apartment for as little as $78,000, while elsewhere family homes range from $104,000 to $195,000. You don't need to be a US citizen to buy a property, but you will need an Individual Taxpayer Identification Number (ITIN) issued by the IRS.
And as a foreign investor be prepared to be closely scrutinised by US lenders. They are also likely to require a third of the value of the property as your initial deposit, which isn't that much based on these super cheap prices.
5. Cheap Australian properties - is there even such a thing?
Does cheap Aussie property even exist? Surprisingly yes, but generally only if you are prepared to live somewhere remote. Mining towns are the obvious candidates for picking up a cheap property or two as are many rural farming towns.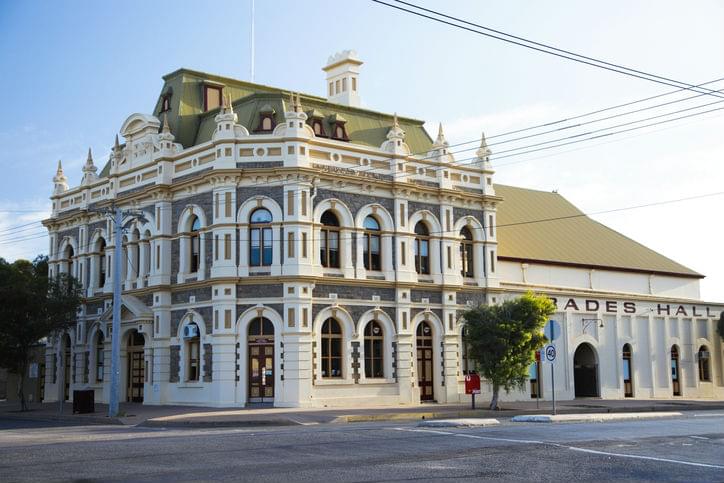 In NSW, Broken Hill often makes the headlines for being the 'cheapest town in Australia', with a median house price of just $100k, where you can expect to take around $250 per week in rent. Contrast this with Sydney's median house price of $1 million + and where the apartment median is $761,000.
That is not to say all properties in Broken Hill are in six figures, you can pick up 'fixer uppers' or knock down rebuilds for a lot less - as low as $30,000.
Why invest in overseas property?
People want to invest in an overseas property for a variety of reasons. You may want to:
Buy a holiday home where the cost of property and day to day living is cheaper
Diversify your investment portfolio in another market and currency
Buy a property in your birth home after migrating to Australia
Purchase a property for your child studying overseas
Whatever the reason, make sure you do your homework before you put that deposit down!
The risk of buying an overseas property
If you are thinking of taking the plunge and investing in an overseas property be sure you know what you are getting yourself into. One of the biggest risks is that you may not have enough local knowledge of the country's property market to be able to make the right call. Make sure you:
Do your research
The first step is to do some preliminary research and see what legal conditions apply to foreigners buying property. In some cases it is impossible, like in Iceland where only local residents can own property. In others, like Bali, authorities make you jump through a lot of hoops. In terms of getting advice, local embassy's can usually help you get started and point you in the right direction.
Know the process
You also need be across the local process for buying property, which is likely to be different to what happens in Australia. Questions to ask include the legal status of your purchase, specifically if it is freehold or leasehold.
What about finance?
It is likely that you will need finance for your overseas property purchase, so take the time to find out who can provide this for you. A local Australian home loan is not able to finance an international property purchase, so you are likely going to need a loan from an institution in the country of purchase. You also need to factor in the costs associated with foreign exchange transactions.
Tax benefits and liabilities
You may be able to claim some form of tax benefit if you hold an overseas property, but also be aware that it could also make you liable to pay more tax. The ATO requires you to pay tax on any income you earn, no matter where it originates from. A tax accountant can help you make the most of your foreign property come tax time.
Beware of scams
Last but not least, beware of scams. Buying in a market you are not familiar with is a challenge that can be made worse by trusting unscrupulous real estate agents or buyers agents. Make sure anyone you are dealing with is the real deal, and be very wary of online scams.