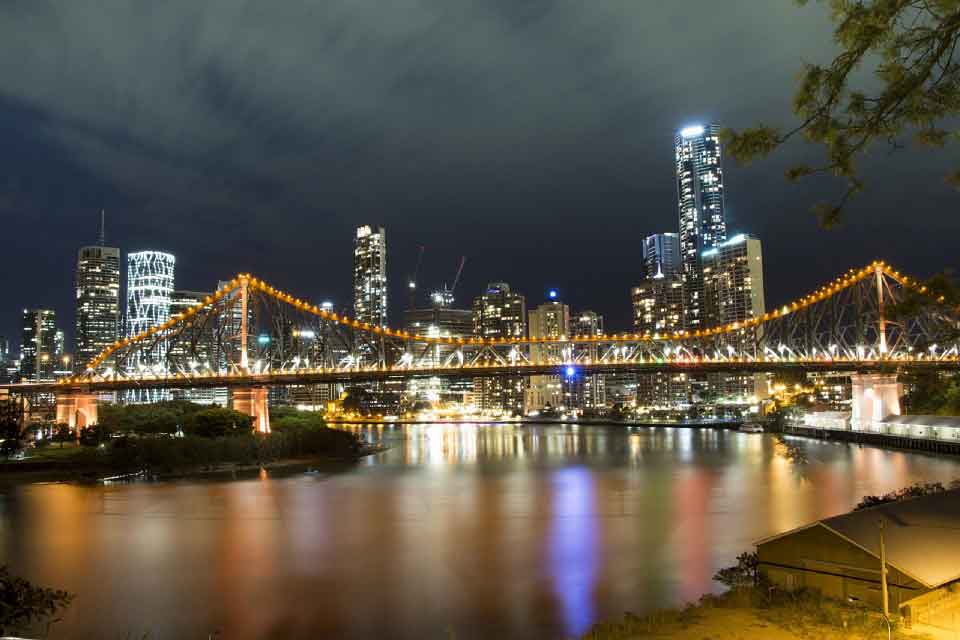 Brisbane's Fortitude Valley is on its way to becoming a hipster's paradise thanks to its vibrant night-life, local infrastructure and strong sense of community.
Located in the inner city, immediately North-East of the central business district, Fortitude Valley is one of the hubs of Brisbane culture.
Over the last three years Fortitude Valley's housing market has experienced a period of growth that can be attributed to the relatively low prices, strong community and nightlife.
Fortitude Valley has a population of just fewer than 6,000, is bought to life by patrons and visitors that frequent the shopping hubs as well as party centres that can be found throughout the suburb.
Houses and units have boasted a growth rate of 10.17 and 9.97 percent for the last three years, with the median sale price for houses rising to $830,000, and $420,000 for apartments.
These prices, when compared to other areas throughout Brisbane, provide a reason as to what makes Fortitude Valley such a sought after destination among young independants.
The count for sales of apartments and houses in the past year is 104 and the suburb has a fairly stable housing market with a clearance rate matching the 56 percent for Queensland.
However, Fortitude Valley consists mainly of short-term rentals, the number of which outnumbers that of the properties bought and sold in the area.
Brisbane has a long-term residence rate of 58 percent for the entire city, reflecting a city that likes to take its time and settle in, while the suburb of Fortitude Valley is at just over 25 percent, painting a youth-culture that values the short-term over a mortgage.
This is also demonstrated in the percentage of renters in Fortitude Valley, which is at 72, a whole 42 percent more than that of the entire city of Brisbane.
This short-term approach to housing reflects the needs of a younger generation of residents as well as the fast-paced, relaxed hipster culture for which inner-city hubs like Fortitude Valley are known.
Many flock to Fortitude Valley every week to enjoy a vibrant safe drinking precinct, established in 2010, that has decreased the number of alcohol related offences by 11.5 percent by restricting access to bars after 3am and using interventionist and high-visibility policing.
The main streets consist of restaurants, nightclubs, bars and other entertainment venues like the Woolly Mammoth Alehouse, Pig 'N' Whistle, and Tempo Hotel. The range of venues make Fortitude Valley an ideal destination for young people and those looking for an enjoyable night out.
Local entertainment and cultural events also make each month in Fortitude Valley a treat for residents, attracting hundreds of people into the suburb to enjoy nice food and free music, solidifying the suburbs place as a hipster's paradise and cultural hub of Brisbane.
These events include the Fortitude Valley Fiesta, an annual three day event that features live music and performances, market stalls, other entertainment as well as food and drink pop-up stalls from local businesses and restaurants.
Other attractions of Fortitude Valley include the International Jazz Festival, a five day multicultural and international event put on by Jazz Queensland held typically in the first few weeks of June.
Also in Fortitude Valley, the Straight Out Of Brisbane (SOOB) event has run every year since 2007 as a way for emerging artists and local musicians to get opportunities and perform.
Music events like these bring in artists from around Australia and overseas, as well as giving locals something to look forward to, while remaining consistent with the Valley's hipster culture, ideals and taste in music.
Another event popular among local hipsters held in Fortitude Valley is the Big Gay Day, a one day event that celebrates the gay, lesbian, bisexual and transgender community. The event has also raised money for LGBT groups like the GLWA and Open Doors, and provides entertainment from local and international DJs and musicians.
These numerous cultural events invigorate the local economy as well as community, making for strong small businesses.
These events and festivals are supported by Fortitude Valley's strong infrastructure, demonstrated by the 25 percent of residents that walk or use public transport, compared to 14 percent throughout Brisbane.
All of these factors, supported by stable and affordable median prices compared to the overall property market in Queensland, position Fortitude Valley as an attractive area for young independents that would otherwise be limited to short-term housing.
All of these aspects help to make Fortitude Valley the hipster's paradise, and an ideal destination for young people or anyone who enjoys a strong community vibe.
For information on the top agents in Brisbane or how to find your local agent check out our blog.