We found 2 real estate agents in Yerrinbool, NSW 2575
6 Customer Reviews

3.7 Average Review

222 Properties Sold

19 Sales Last 12 Months

194 Houses

6 Apartments
Properties sold at suburb 3 last 12 mths
Most recent review
When we wanted to sell, we knew exactly who we were going to call. This agent went above and beyond for...
Read more
Belinda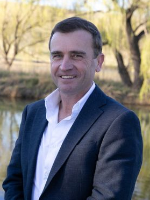 155 Houses

0 Apartments
Properties sold at suburb 1 last 12 mths
Most recent review
We bought our beautiful home through McKillops at Mittagong. Jeremy was professional, knowledgeable and...
Read more
Melissa Van Gool