Reviews for PRDnationwide
This agent was extremely helpful, provided advice on staging, etc. Communication was open and frank. I would recommend this agent to anyone wanting to sell their home.
This agent gets on easily with everyone. He was honest throughout the process, communicated any updates, plus negotiated a good sale price.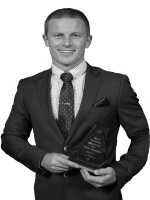 Dane Queenan
PRDnationwide - Port Stephens
Review left on 1/10/2020
This agent knows the area very well, understands the market, gave good advice when needed, kept us informed throughout the process, and was easily contactable when needed. His positive attitude throughout was a plus.