Ever wondered what it's like living in Sydney CBD?
There's an assumption that Sydney has a lot of attitude and can be impersonal. That it's in your face, glitzy, full on and that to live there, you need to be fast-paced and on the go all the time. If you want a relaxed, care-free lifestyle, you'll find better elsewhere and once you have a family, you have to look for a different environment in order to avoid the perceived downfalls of the city life, such as heavy traffic and the lack of green space.
The truth is, it can take some time to find your own niche, but once you find it, Sydney can be a fabulous spot to live. I should know, I've been a resident since 2012, together with my husband and a street-smart five-year-old.       
It can take some time to find your own niche, but once you find it, Sydney can be a fabulous spot to live.
The unhelpful stereotype originates from the belief that young people move into cities at the age of 20 or so, attend university, live the high life with entertainment and employment opportunities on-tap, but by their late 20s, they move out to suburban and regional locations, settle down and have families.
But today those numbers are changing, and like many other enlightened international cities, young people are staying on in inner-city areas at an age where they would've previously moved out. Why is this happening in Australia? Is it because we are looking to successful international models?
And yet, I keep hearing the same questions from those who visit and work in the city "How can you live there? How can you bring up a family there?". I tell them that visiting and working in the city is a very different experience to living in the city.
Myth No. 1: There are no decent schools. Not true! In and around the CBD, you get a great variety of schools - we had our choice of Catholic, Private, Anglican and public schools.
Myth No 2: You're living in a tiny generic box. Not true! Not if you're a savvy renovator, then the first thing you're going to do is transform that generic box into a personality filled spacious abode, utilising every centimetre of space and creating tonnes of built in storage. We've created multiple living zones so there's private space for everyone - a great triumph when it comes to working remotely. It also works when we've had enough of the frenzied pace of the city and retreat back to our cosy sanctuary, far above the din and chaos of the city.  
Myth No 3: The food! Who cares about cooking every night when you live in town and you have endless international cuisine choices on your doorstep? Forget about Uber Eats. Who needs it? When you're a local, you become expert at hunting down smaller, down to earth local restaurants that serve the best food at the best prices.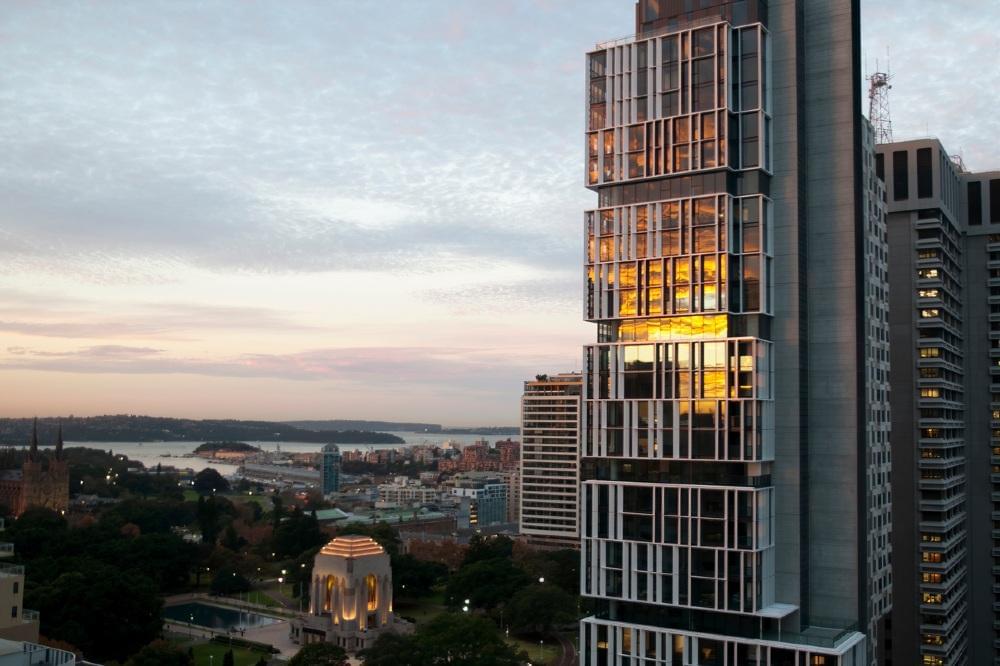 Myth No 4: There are relatively few children in inner cities. Originally there were quite a few 0-4 year olds, but more and more there are school-age children. Those people with school-aged children or more than one child who were leaving the city for larger housing elsewhere have done the sums on money and life experience and have opted to stay.
Myth No 5: Everything costs so much! As mentioned above, there are many costs you won't have. Commuting to and from work or school is just one of them. In addition, entertainment doesn't have to cost money! Many of our local community and neighbours stress the importance of experiences as opposed to spending money on commuting and owning a lot of stuff. Clearly cities offer children more exposure and firsthand opportunities to experience great public spaces and interact with a diverse range of people. Since we're very rarely at home, my husband and I have always tried to put our money towards memorable experiences rather than stuff. Let's face it, as an apartment dwelling family, chances are that you're never going to hoard. You are more likely to desist from buying the unnecessary stuff  when you don't have the extra space so you don't buy the extra junk!
Myth No 6: Heavy traffic. Let me just say that this is not an issue if you are happy to find alternative methods of transport. Public transportation is easy - trains and buses are fine, and ferries are fun. If you do need to drive, then traffic is not ideal, but it's just like anywhere, once you establish a familiar route, it's no big deal. This ability to walk and scoot almost anywhere seems to give our little boy more autonomy and self-confidence. It's exciting for him to be able to walk out of the lobby and get himself someplace on his scooter without having to be shuttled around in the back of a car. We have done the sums on not having a car at all, since GoGet and Car Next Door are stationed literally metres away and make that option super tempting, but we have opted to keep the car in case of an emergency. The upside is that since we rarely use it, we house it in my parents' garage and rent out our double garage - a tidy earner which more than adequately makes up for any extra expenditure on eating out and entertainment.
Myth No 7: The quality of life. I grew up in a home in the suburbs where we were totally reliant on a car. I helped out with my parents as we spent the best part of the weekend maintaining our home, backyard, numerous vehicles and a swimming pool. Not so in the city where the city becomes our outdoor playground. And when that city is as well planned as Sydney, families have access to it all, the playgrounds, pools, plazas, skate parks, cinemas and live theatres – all without even getting in a car. Our family all have itchy feet knowing that these awesome public spaces are minutes away. We don't have time to hibernate at home.
Myth No 8: It's all tourists - there's no community? Sure, there are a large percentage of transients living in the city, but there's also a good percentage of permanent residents, and just like everyone else, we depend on our neighbours, not so much for a cup of sugar, but other things specific to skyscraper living. We have also had the same security, building manager and 24-hour concierge for as long as I can remember – they are our extended family.  We know the local cashiers at Coles and the servers at our local Thai eater. We recognise and nod to the people living in down the block, and we see the same waiter's year in and year out at our favourite cafes.  It's a diverse and colourful neighbourhood. One which I see the benefit of my son engaging with. I'm hopeful that this skill will allow him to view people in a broader light.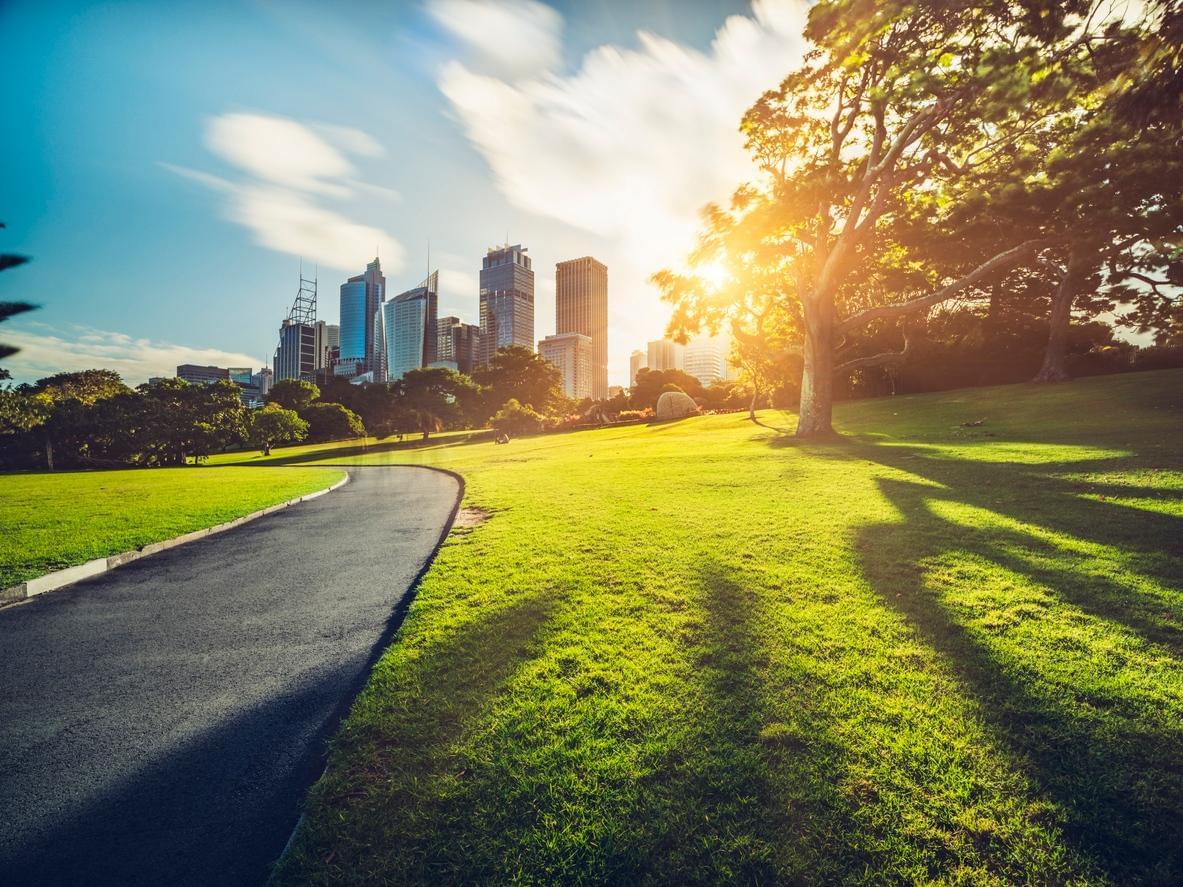 Myth No 9: When do you connect as a family? Since we're never at home and love being out and about, the added benefit is that we drag our grandparents out too by meeting them for coffee or picnic in the park; jumping on a ferry or train for a daytrip - activities which promote conversation. It's different to having your family over and everyone sitting around the T.V. Sometimes as a family we feel much more connected than if we were living in a big house with the separate rumpus rooms, living rooms and backyard. When we want quality time, we all go out and approach it head on as a family.
You'll never need a TV when you live in the city.
Myth No 10: It's not a green or child-friendly city. We have more green spaces than most suburbs – the difference is, we don't have to drive there! We are 500 metres from Hyde Park, 550 metres to Darling Harbour and the tranquillity of the Chinese Friendship Gardens and a five-minute tram ride to the Royal Botanical Gardens. We have outdoor Martial Arts classes in Hyde Park and indoor swimming pool. We have free table tennis at Darling Harbour and tennis courts in Prince Alfred Park. We are a ten-minute bus ride to Centennial Parklands – the ultimate in kids paradise. We can ride a pony, learn to paint or indulge in a variety of programs, workshops or activity. We have played soccer at Centennial Park for the past three years and enjoyed 'Bush Classes' where you pay to learn about the kind of nature that neither city dwellers nor suburban folk learn about. There's an unexpected nature element as well, from the evocative moons glowing through our window to the most jaw-dropping sun rises. You'll never need a TV when you live in the city. We gasp as colonies of bats flit by in superpowered flight and bring out honeyed bread to the lorikeets who stop by and watch the drama of police choppers and Black Hawkes hovering by our balcony. We enjoy jaw dropping sunrises and stunning sunsets and look out over a Lego like replica of Central Railway Station and the airport beyond.
My five-year-old will tell anyone that will listen that our place is the best place to live. He thrives! Now that we know how cities can be great places to raise children, why wouldn't we live there?