How to prepare for this year's spring selling season
Property listings around Australia have held incredibly low for the best part of a year, but there are expectations that the 2023 spring selling season could be a lively one. 
For those looking to list in the coming warmer months, standing out from the competition is going to be critical to ensuring the best possible sale result. 
Here are a handful of cost-effective, time-efficient and practical ways you can help your property cut through the noise and maximise buyer interest.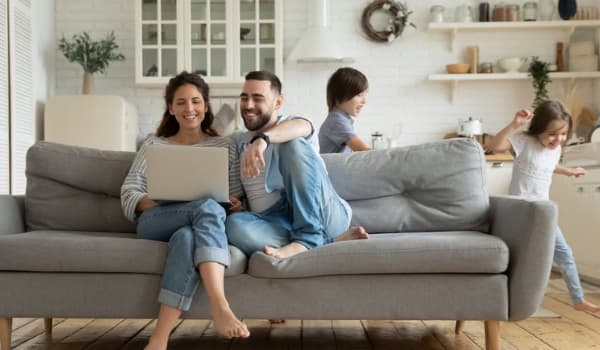 Get a free property value estimate
Please select your address from the drop down
Find out how much your property is worth in today's market.
Make sure you do your homework
Before you pick up a paintbrush or make a trip to the hardware store, it's critical to understand what's going on in your local market. 
Comb through recent sales to find out what kind of properties have been selling, for how much, and how they compare to your home. 
Look at current listings in your area to get a sense of what you're up against and what may be over- or under-supplied, knowing that it's likely there will be an increase in stock levels as the weather gets warmer. 
Heading along to a few open inspections and observing some nearby auctions will also help you to see what buyer interest is looking like around your suburb. 
While you're there, take the opportunity to speak with agents to find out what they're expecting from the coming spring in terms of listing volumes and buyer demand. 
Lastly, do as much local research as you can online. Getting a free value estimate of your property will give you a starting point for your sale expectations. 
Clean, declutter and depersonalise your home
The importance of presentation can't be understated when it comes to selling a property. Getting your home looking its absolute best can be broken down into a few stages. 
First, it's vital to declutter the space as much as possible and remove personal effects in order to allow potential buyers to visualise themselves living in the home. 
Take down family photos, store away ornaments, clean out cupboards and wardrobes, and remove any excess furniture. Renting a storage unit temporarily can make this process a whole lot less stressful. 
Once that's done, it's time to clean every inch of the property. Wash the windows, steam clean the carpets, scrub the bathroom and kitchen thoroughly, wipe down blinds, and be thorough to the point that every nook and cranny is sparkling. 
As Sydney agent Shiv Nair of Ray White TNG explained, "I think people at times forget how important a clean property is. Regardless of how old a property is, if it's clean it makes the world of difference."
Focus on cosmetic repairs, renovations and revamps
Now it's time to take a critical eye to your home and decide what needs some investment. Thankfully, there are a number of low-cost, high-impact ways to breathe new life into your property. 
Painting is one of those super-effective ways to give your home a huge boost on a budget, particularly if you do it yourself. 
"Repainting the internal areas of the property gives it a whole fresh feel. You could have a renovated home, but if the paint is old it changes the whole feel of the home. Painting is one of the most important things," Mr Nair said. 
Consider any improvements you can make to the bathroom or kitchen, too, as these are two key areas buyers will scrutinise. 
Refreshed fixtures and fittings, a new countertop, regrouting and 
Don't neglect the property's exterior, either. Curbside appeal can be easily overlooked, but it shouldn't take much to wow buyers at first sight. 
Cleaning driveways and paths with a high-pressure hose, investing in some simple landscaping, and even a fresh coat of paint on the front door can work wonders.
Secure the right agent
Working with a great agent can mean the difference between achieving a dream result and falling short of expectations. 
They'll be able to guide you through every step of the process and ensure you're perfectly positioned for success, so choose carefully and make sure you're informed. 
Again, research is key here. Consider using an agent comparison service, investigate the top performers in your suburb, and start having some conversations. 
Keep a keen eye out for agents who excel at selling properties similar to your own and make sure they have quality experience and a proven track record.
Approach conversations with some prepared interview questions to be sure you're getting the information you need. Remember opting for the cheapest agent in your area could come back to bite you. 
To read more about choosing the right agent, check out our free guide.
Boost your marketing with home staging and quality photography
Once you've made the necessary cosmetic improvements to your home, it's well worth considering home staging to amp up your marketing campaign. 
A professionally styled property, along with excellent photos, can make an incredible difference when trying to shine amongst the competition. 
Your online listing will be looking pristine and buyers inspecting the home will be able to see the space presented in its best possible light. 
Sydney agent Max Klimenko of Ray White Touma Group explained that "we always say you get 10 times return on your investment [with home staging]."
"If it's costing you $4,000 on styling, you should be getting $40,000 in return, because that creates competition."
By creating a more neutral space that allows potential buyers to see the full potential of your home, you'll be maximising interest and working towards the best sale price achievable.