Is there an oversupply of apartments in Melbourne?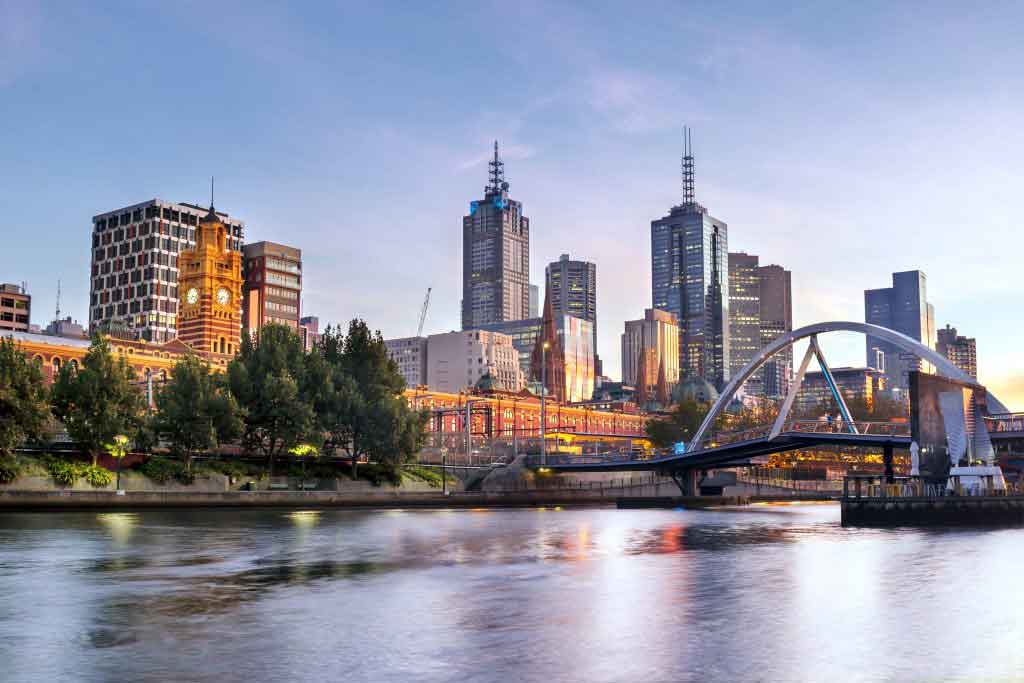 Apartment living is fast becoming the Australian dream, but there's some debate as to whether buying a unit in Melbourne is a good investment as a flood of new developments hit the market.
What we've seen in the Melbourne apartment market over the past few years
Melbourne's real estate market has certainly been buoyant. The Real Estate Institute of Victoria reveals that the city's median house price surged to a record high of $750,000 for the first time in the three months to December 31. Units and apartment prices rose 3 per cent to $563,500 over the same period. This growth continued into 2017. After gaining 0.8 per cent in January, CoreLogic says Melbourne property prices rose a further 1.5 per cent in February and were up 13.1 per cent year on year. That's a whopping 87.7 per cent gain since the beginning of 2009, thanks to strong population growth fuelled by both overseas and interstate migration. Melbourne unit prices have not been growing as fast as house prices.
Median unit prices grew 13 per cent while median house prices jumped 36 per cent in the three years to June 2016.
In its Australian Housing Outlook 2016 – 2019, QBE says Melbourne's unit market has underperformed the house market. Median unit prices grew 13 per cent while median house prices jumped 36 per cent in the three years to June 2016. In a recent report, JLL says the Greater Melbourne median apartment price was $485,000 in September 2016, with growth having slowed to a moderate 1 per cent over the previous 12 months. This is below the five-year annual average growth rate of 1.7 per cent a year with demand for apartments in 2016 being dampened by reduced access to investor loans and changes to the foreign investment framework.
The current state of the Melbourne apartment market
Developers completed 18,000 new apartments in Melbourne in 2016. But Louis Christopher, managing director of SQM Research, expects completions to drop this year by 11 per cent to 16,000, only to grow again by 19 per cent in 2018 to 19,000. Similarly, JLL says there are 21,246 apartments under construction within Inner-Melbourne, a large number of which will be completed this year. An additional 13,843 apartments are being actively marketed, but many of these are likely to face temporary challenges in achieving pre-sale benchmarks as off the plan buyers become more cautious. JLL says inner-city apartment approvals fell by 25 per cent in the year to November 2016 – a sign that supply is starting to moderate. But with Greater Melbourne's median unit price being 40 per cent lower than Greater Sydney's in September 2016, investors are still eying Melbourne.
Read: Best areas to buy property in Melbourne in 2017
So, is there an oversupply of apartments in Melbourne?
Glen Coutinho, director at RT Edgar (Boroondara), doesn't think so. "It's finely balanced with most properties still enjoying solid demand," he says. "Properties that are built well and are well located are selling well. If they are built badly and are in the wrong position, they struggle. The price of residential property is going up so people who can't afford to look at houses are looking at apartments. They need a place to live. It's still a very positive environment with some developments selling out before we even start." Conversely, BIS Shrapnel's associate director of building forecasting, Kim Hawtrey, recently warned of an apartment oversupply. Speaking at the BIS Shrapnel Forecasting Conference in September, he said there was less optimism about the inner-Melbourne apartment market than a few years ago. "We should say that inner-Melbourne apartments are one of two markets in Australia which are most likely to have a hard landing coming out of this cycle — especially in places like Docklands, North Melbourne, Doncaster, St Kilda, Queens Road, Carlton, South Yarra and so on." Similarly, Christopher expects some oversupply in coming years. "Docklands and Southbank are expected to be the epicentre of the apartments oversupply," he says. However, Mark Mendel, the CEO of iBuyNew, doesn't believe Melbourne will see an apartment oversupply crisis anytime soon. In a recent blog, Mendel notes that Melbourne's population and owner occupier demand are rising. "There's now a greater demand from young professionals, smaller families as well as retirees looking to downsize and live in new apartments. Apartments are generally more affordable to buy, especially if bought off the plan and offer an easier way to enter the property market. Apartments also tend to be well located close to amenities, transport and schools creating plenty of lifestyle appeal," he says.
The future outlook for apartments in Melbourne
JLL expects 2017 to be the peak of the current apartment supply cycle. It says many projects at earlier development stages will not proceed. "As major banks curtail lending to both developers and investors, developers may struggle to achieve the level of pre-sales required to proceed a project to construction, potentially curbing apartment supply in the future." "Despite the self-regulation of the supply pipeline, the large amount of apartments due to complete in 2017 will have short-term effects on the market by placing pressure on capital values and rental growth."
Which areas will be affected?
Looking at Melbourne real estate trends, JLL says demand is likely to be subdued in newer residential precincts, particularly where there are also student accommodation projects, as students shift to cost-effective student accommodation. This is expected to occur in the CBD North where there are both student accommodation and new residential developments. Mendel adds that inner-city areas like the CBD and Docklands which are home to smaller studio, one and two bedroom apartments in high-rise apartment developments are more likely to face oversupply. "This is because these apartments are targeted more for the overseas buyer, rather than the owner occupier."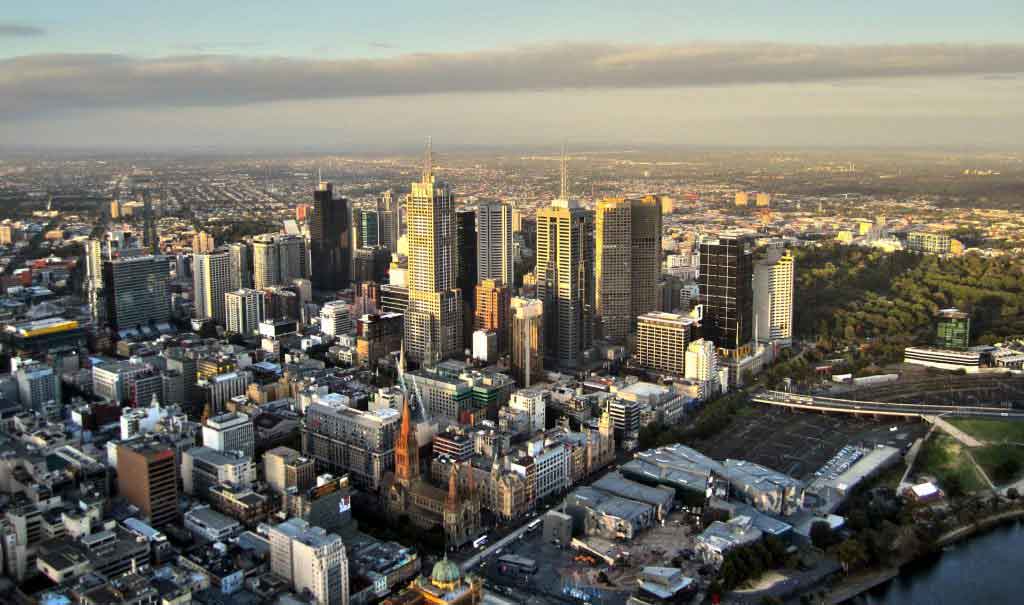 Are apartment prices projected to fall?
BIS Shrapnel's latest Apartments in Melbourne Suburbs 2016 to 2022 report says apartment prices in Melbourne are likely to fall by up to 2 per cent in 2017. Operating at the coal face, Coutinho disagrees. He expects a 7 to 8 per cent rise in unit prices over the next 12 months if there are no interest rate hikes. "The apartment market is attached to the house market. If the house market continues to boom, then the apartment market is dragged up with it automatically," he says.
What areas are ripe for apartment investment?
Melbourne offers a vast array of great suburbs in which to buy real estate, many of which have median prices topping $1 million. Some are inhabited by Melbourne's highest earners. Others like Fitzroy are more "arty" and abound with heritage listed properties. Some have shown faster growth in values than others. And the boom is being felt in places as far as Horsham, Geelong, Ballarat and Bendigo. Coutinho likes the Docklands area. "It's getting some momentum because there's more infrastructure around it. Its football precinct is very popular." He also points to trendy South Yarra. "Lots of wealthier families like to put their children into apartments there," he says. His advice: "Buy in the private school belt – suburbs like Hawthorn, Canterbury, Brighton, Camberwell and Armadale. And avoid very busy roads that don't have tram lines or start up areas where there are no shops, schools or facilities."