Have your eye on a coastal bolthole, a sea-change property or a regional investment on the NSW coast but not sure which town ticks all the boxes?
If you are tired of overcrowded cities and the astronomical property prices that go with life in the big smoke then a sea change - excuse the pun, may just be what the doctor ordered. Sometimes you also have to look beyond the bright city lights for opportunity, and this holds true for property investment. Some of the fastest growing areas for property investment during the recent property downturn have been regional markets, though you do need to do your homework before you invest in a holiday getaway you can rent out, or a sleepy coastal town to retire to.
Holiday home or downsizing for retirement?
If you are thinking of investing in a coastal holiday home then be sure to weigh up all the pros and cons of this arrangement, to make sure it is right for your personal circumstances. Leasing your property as a holiday rental is an option, but it never going to match a conventional investment property for earnings, though it could help to offset some costs of holding the property.
If you are planning on downsizing to a coastal property when you retire then consider if the local area has all the amenities you may need - like healthcare facilities and a local support network.
But without further ado, let's dive into some of the most beautiful coastal NSW towns you could invest in or make home.
Looking to sell? You need to find the right agent.
We analyse every property sale in Australia to help you find the top agents in your area.
Compare top local agents now
Best NSW coastal towns to buy property in
Stuarts Point 2441
Mid North Coast
This little pocket of gold ticks so many boxes.
Median house price: $338,000
Median rent (house): $305 p/week
If you are looking for an affordable NSW coastal getaway then Stuarts Point ticks a lot of boxes, and then some. First up is the setting, with a combination of river frontage and waterways courtesy of the Macleay River with a beach and forest thrown in for good measure.
It is relatively secluded on the mid north coast a short 30 minute drive from Kempsey, or an hour from Port Macquarie or Coffs Harbour - but this could be a plus if you are looking for the quiet life. Here a house will cost you in the region of $338,000, and the going rent would be $305 per week - a bargain if you like the serenity and being near the water.
Invest here if you like...the quiet life... Ahhhh.
Batemans Bay (Batehaven) 2536
NSW South Coast
For lovers of quiet beaches and fantasic eateries
Median house price: $405,000
Median rent (house): $380 per week
Batemans Bay, or Batehaven, on the NSW South Coast has a lot going for it, with fantastic beaches, a snorkelling trail and the Clyde River all on your doorstep. This explains why it is a popular weekend getaway for Canberrans as well as retirees, but young families are also making a home there.
Median property prices are currently $405,000 for houses and $300,000 for units. If you are thinking of letting you could be taking $380 per week from a house and $350 per week for a unit. In terms of the growth potential of property, houses have appreciated +6.5% in the last 5 years, with units up +7.1%. Batemans Bay is a four-hour drive from Sydney and two hours from Canberra, so accessible but not close.
Invest here if you like...seafood, it's the heart of Australia's Oyster Coast and has some great seafood restaurants
Yamba 2464
NSW Northern Rivers
Mild winters, long summers and fantastic surf breaks... what isn't there to love?
Median house price: $575
Median rent (house):$474
Yamba in northern NSW, sits at the mouth of the Clarence River and boasts mild winters and long, temperate summers - you could be forgiven for thinking you were actually in Queensland. This makes it a perfect year round destination and home. It is also a lot quieter and cheaper than its northern cousins, Byron Bay and Ballina. You pay a little more for property here, but look at the view and lifestyle and you can understand why.
Median property prices are $575,000 (houses) and $418,750 (units). With weekly rents of $475 and $390 respectively. Property prices have climbed steadily over the last five years, with a compound growth rate of +7.5% for houses and +6.8% for units. Major attractions here are the (very) laid back lifestyle, as well as the fabulous local prawns and surf breaks - if that is your thing.
Invest here if you like...fresh prawns on the barbie, and picture postcard weather.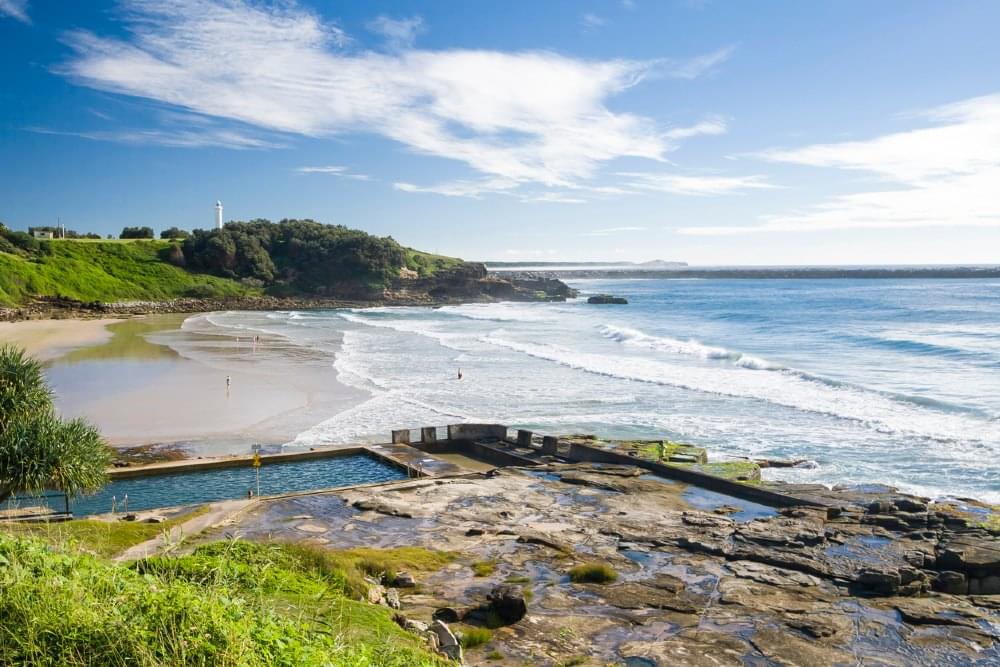 Mollymook 2539
NSW South Coast
If you ever wanted to dine at Rick Stein's Bannisters regularly, you may as well set up house.
Median house price: $645,000
Median rent (house):$393
Another South Coast gem, Mollymook is just three hours drive south of Sydney and sits in the City of Shoalhaven. Besides the stunning beaches you also have whales and dolphins for neighbours - as well as quality dining options such as TV chef Rick Stein's nearby Bannisters - oh, and a golf course.
The median house price in Mollymook is currently $645,000, and you can expect weekly rent of $393. Mollymook has seen a compound growth rate of +4.4% for houses over the last five years.
Invest here if you like...swimming, eating and golfing.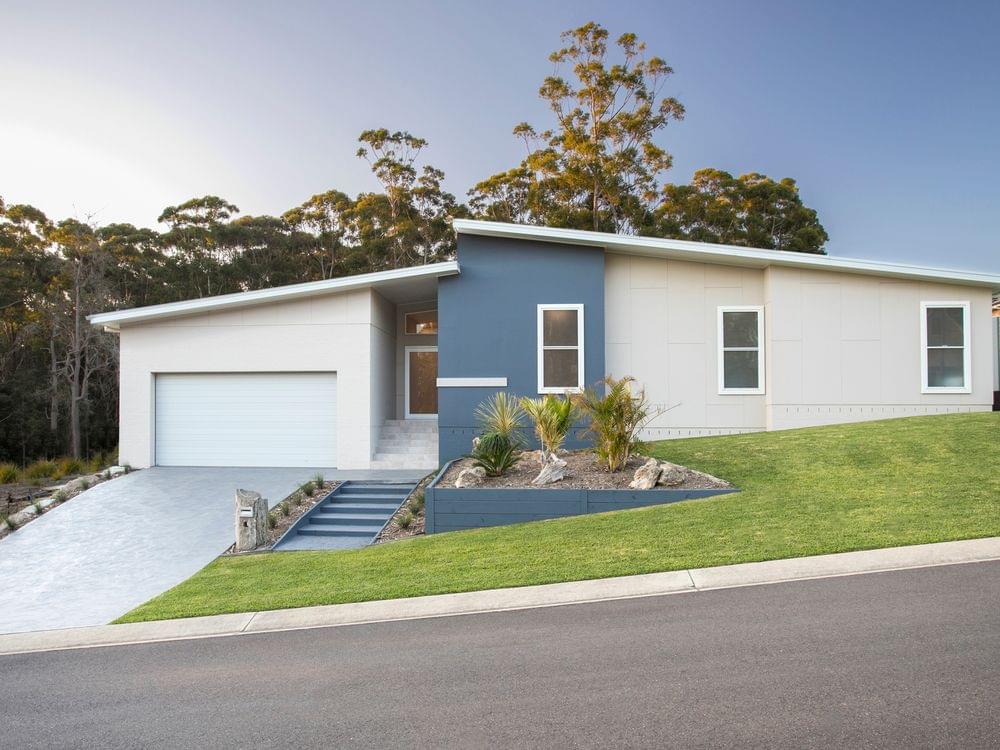 Wondering how much you should pay for agent commissions?
Understand what's fair and how to negotiate.
Download your free guide
Terrigal 2260
NSW Central Coast
Want a coastal lifestyle but priced out of the
Sydney's Eastern Suburbs
? Terrigal could be a good compromise for those who are happy to commute.
Median house price: $880,000
Median rent (houses): $578 per week
Head to Terrigal for great beaches, excellent restaurants and if you want to be within striking distance of Sydney - which is just an hour and a quarter from this classic beachside town. You are in a different price bracket to most of the other coastal towns on this list, but you do get what you pay for. And there is a lot going on here, from the buzzy Esplanade, cool cafes, and rooftop bars.
Median property prices are still under a million, but the median house price is around $880,000, with units not far behind at $725,000. Rents for houses are in the region of $578 per week, while units rent for $490 per week. In terms of types of properties, Terrigal has it all from standalone houses on blocks to new units in modern developments.
Invest here if you like...somewhere quiet, but not too quiet