An Insiders Viewpoint - Sharon Schnyder from LJ Hooker Belconnen
An Insiders Viewpoint - Sharon Schnyder from LJ Hooker Belconnen
OpenAgent has just announced the winners of the 2018 Home Seller Choice Awards. 
We've got an exclusive interview with Canberra's top female real estate agent Sharon Schnyder. Schnyder has been part of LJ Hooker for the last 11 years and looks after the areas of Belconnen and Gungahlin. She is well renowned in her area and has built a successful career based on her impeccable skills and proven track record of results.
Over the years, Schnyder has built countless long-lasting connections with the community and her clients. Her tireless work to achieve positive and profitable results for her vendors has made her a winner of the 2018 Home Seller Choice Awards.
With that said, let's take a look at her insider opinions of some of the things great agents do differently...
What about the real estate industry has changed over the last 11 years?
The real estate game is constantly evolving. Having been in her profession for over a decade, Schnyder has seen first-hand how the digital age has changed the industry.
"The role of a real-estate has definitely evolved over the eleven years - not only with the role itself but also with the community you work for. Social media and email have become vital in order to succeed as it's the simplest way to connect and communicate with vendors - who, much like the rest of us, also have jobs and is often time poor."
"With technology, the communication channels are endless. Whilst word of mouth is important, it's critical that you still adapt to the changes in technology."
What do you enjoy about your area?
Every area offers different advantages and disadvantages for local real estate agents. Schnyder feels fortunate to work in her suburbs because of its proximity to the city and its variety of residents.
"I'm quite privileged in the areas of Belconnen and Gungahlin. These suburbs not only have big blocks, big streets and beautiful big trees, but it's also close to the city centre. Through servicing these areas, I've managed to meet a lot of interesting people and go through some really great experiences."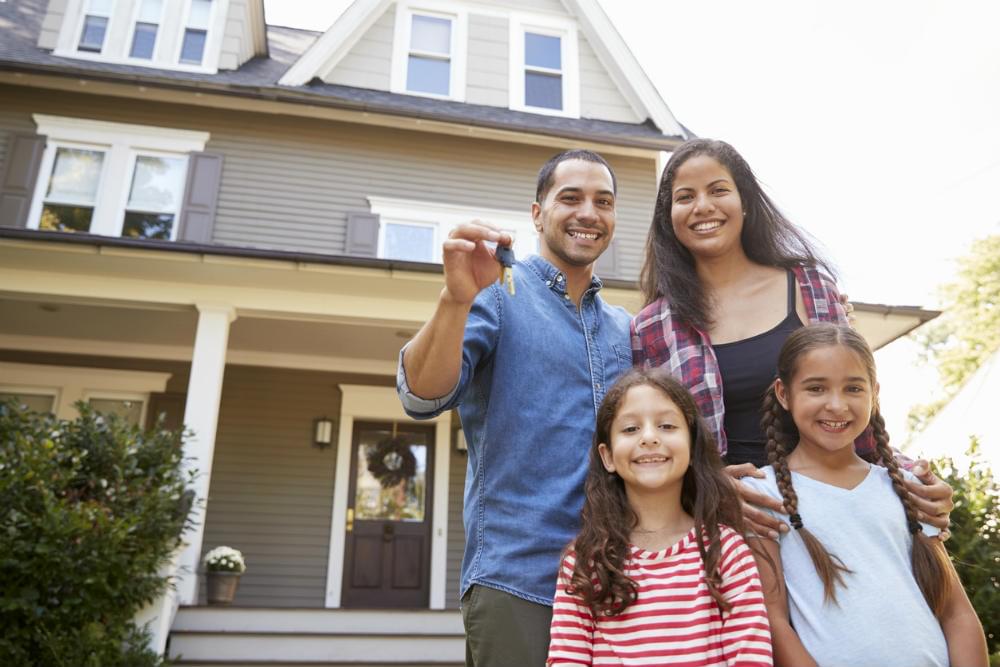 "A large percentage of the vendors, for example, are original house owners. So I've had the privilege of selling big family houses where the residents have occupied them for 40-50 years."
"With that said, however, there is also a big contrast in these areas. As a real estate agent servicing Belconnen and Gungahlin, I get a mix of original homeowners for 50 years too young couples buying their first home. It's both really fragile yet exciting times for both."
What do you love most about your job?
Most real estate agents describe working with people as one of the standout perks in their profession. This isn't any different for Schynder; she loves being part of such a significant decision in people's lives.
"I really love dealing with people. Everyone has their little space in time and you're a part of everyone's journey. I've dealt with families and their deceased estates, and to help them through difficult times is a humbling experience within themselves."
"Most people only buy or sell real estate three times in their lifetime."
"Most people only buy or sell real estate three times in their lifetime, and it can be a daunting process on top of the possible other life strains at that point in time. I feel very privileged and fortunate to be a part of people's journeys."
What does above and beyond mean to you?
With the real estate industry being incredibly competitve, going above and beyond is crucial in order to stand out as an agent.
"During my time as an agent, there has been a handful of different situations - it's just a matter of picking out the ones that have stood out."
"I've had a lady I've been dealing with for years and years until she decided to sell. I've been talking to her daughter and she ended up going to a nursing home. Just before we listed the house for sale, she, unfortunately, passed away. This was a really sad time, and we had to help the family through the probate process."
Building strong rapport is key in going above and beyond. Selling a vendor's house is only the beginning of developing a relationship for Schnyder.
"The relationships you build with sellers is important. This Christmas I dropped off small little gifts to the elderly people I've sold for. When you're always in the local area for years you begin to know the familiar faces of people."
"One of the ladies I helped sell for three years ago doesn't have any family around, so we invited her for Christmas dinner. When you help them sell their house, it doesn't mean you run away and never see them again. I try to make contact once or twice a year to see how they're going - it's like an extension of the family."
How do you make your schedule work?
Schnyder finds that, "As a real estate agent, you'll find that the number one thing you'll need to do is to fit around your clients' schedules. People have jobs, they can't always just drop everything for you - so you have to work with them to find a suitable time."
Being a real estate agent comes with unique time management issues. Not only does Schnyder have to consider her own schedule, she has to be readily available to meet her clients at any given time.
"A lot of people will often want to meet after hours and will contact you around 10 pm once the kids are asleep. Open homes are on the weekend, so you're always busy during those times. It's a busy period."
How do you set a routine?
Every agent has their own process when working with vendors. In order to give the best possible experience, Schnyder ensures she can be reached in different ways and offers straightforward marketing for her clients.
"Most often you get a routine that works best for yourself and your vendors. Personally, I respond by doing an initial phone call and then following up with an email to the vendor so they have multiple avenues to reach me through."
"In terms of marketing, the game has certainly changed - we do a thing called a social boost, which involves putting all our listed properties on Facebook, Instagram and Twitter. It's cost-effective and simple. Everybody is doing it now, but no one was doing it up until four to five years ago."
How do you accommodate each individual?
Schnyder feels that empathy and transparency are the most vital characteristics to have as an agent so that you can ensure the unique needs of each individual are met.
"A lot of homeowners are going through emotional times when selling a home. There are a lot of emotions going through people's heads when selling a family home, and I think you've got to spend a lot more time and be a lot more patient with these people to make them feel like you're helping them in their next step."
"Some important characteristics in real estate agents that I've found vendors to really value are transparency, patience and communication. Each situation is different, it's important to keep vendors who aren't selling in the next three months warm. Adding them to an email loop just to touch basis on is important when reconnecting with them later on in the future."
In terms of personal branding, it's important to live up to the reputations that have been built in order for people to feel as though their expectations have been met.
"Branding is very important. LJ Hooker has been in the game for 90 years. Many people recognise and trust well-known names, but personal branding is also important; keeping your name in the loop via social media and word of mouth is pivotal if you want to succeed."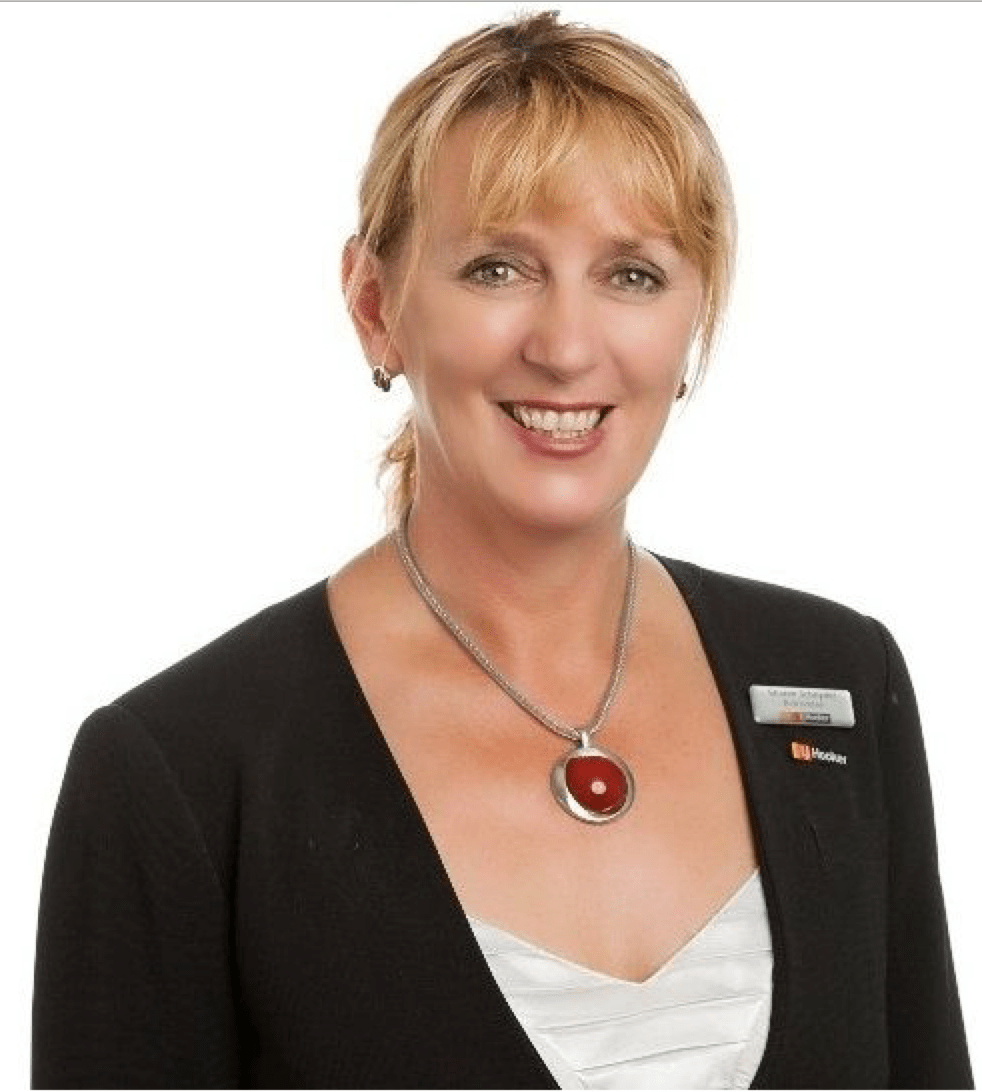 Sharon is currently ranked in the top 7% of Salespeople within the LJ Hooker International network of 750 offices. She has also won the Home Seller Choice Awards from 2015~2018 as well as other renowned industry awards, recognising agents for their hard work and dedication. Click here to view more about Sharon's successes.