Local records and rising confidence: top agents on the spring market
Property prices have been climbing back towards record levels this spring — and in many locations, they're already there. 
After a long period where vendors were sitting it out, strong selling conditions have seen them return with confidence. So where to from here? 
We spoke to three of the country's top agents about how the spring is unfolding, what's getting buyers fired up, and how to approach the pre-or-post-Christmas selling question.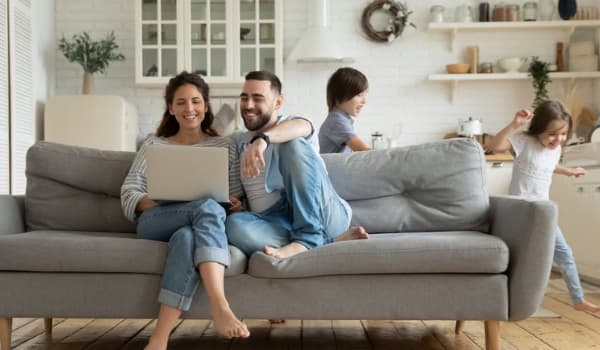 Get a free property value estimate
Please select your address from the drop down
Find out how much your property is worth in today's market.
The spring selling season has been in full effect
There's been plenty of coverage in the media about the rejuvenated property market this spring, and the data seems to back it up. But what are agents seeing on the ground? 
"We're definitely seeing strong prices across the board," confirmed Brenton Buttigieg of Ray White Nerang on the Gold Coast. 
"We've got some great auction campaigns running at the moment, and we're getting in excess of 50 to 60 people to these homes each weekend. They're huge numbers."
Max Klimenko from Ray White Touma Group in inner Sydney explained that things have ramped up as the end-of-year break approaches. 
"There's still a lack of stock compared to the past year. A lot of buyers have been looking for quite a while, and there's a bit of a rush to secure something before Christmas," he said. 
Tristan Tomasino of Buxton Inner West in Melbourne noted that the market has been helped greatly by rising sentiment amongst sellers thanks to stabilised interest rates, consistently solid auction clearance rates, and first-hand evidence of strong results. 
"We've broken some records locally and a lot of vendors have seen properties around them selling," he said.
"Amongst all of that, people have really felt a lot more confident than they've probably felt in the past 18 months."
What are buyers looking for?
Buyer demand has been bolstered by a rapid population growth, less interest rate uncertainty, and an exceptionally tight rental market pushing more tenants to become buyers. 
The appetite of buyers is somewhat different depending on which market they're in, though. 
On the Gold Coast, Buttigieg said that space is the golden ticket — "it's the Australian bread and butter of buying property."
Quality family homes on a decent-sized block are fetching top dollar, while smaller properties need more careful attention when it comes to presentation. 
"The age-old decluttering is key. You really need to design the property so it shows as much space as possible," he said. 
In Melbourne, Tomasino suggested that ready-to-move-in properties are in hot demand as buyers look to avoid the high costs of construction and trades. 
"We're seeing people pay phenomenal money for renovated homes," he explained.  
Klimenko is seeing buyers more willing to compromise on their dream checklist in Sydney in order to secure a property as competition ramps up. 
"There's a little bit of FOMO creeping into buyers' minds now," he said. "Buyers are doing their due diligence quite quickly — they're getting all their ducks in a row in the first week or two before going to auction so they don't miss out."
A strong pre-Christmas sale can still be achieved
As the end of the year approaches, many sellers will be wary of the holiday break when the property market typically goes quiet for a period. 
Klimenko pointed out that the fundamentals — a fresh lick of paint and home staging in particular — can be turned around in under 10 days, bringing a property up to listing-ready condition. 
"That gives us ample time to hit the market that first or second week of November, having a four-week campaign and getting the place sold in mid-December or before auction," he said. 
For those still looking to get listed and sold in 2023, Tomasino stressed marketing should also be one of the highest priorities to ensure your home cuts through the competition. 
While quality photos are a must for the usual listing portals, videos should also be a serious consideration to tap into the ever-growing opportunities of social media, he explained. 
He added, "If you're looking to sell, you want to get in sooner rather than later."
According to Buttigieg, the traditional cut-off dates aren't set in stone either. 
"I've sold properties on Christmas day. When there's a deal to be done, there's a deal to be done. People do not just stop," he said. 
He pointed out that banks and solicitors do tend to have shutdown periods around the break, so having all applications, contracts and finance requirements organised ahead of time is vital. 
For those selling in 2024, preparation begins now
If the New Year is going to be your time to sell, there's already plenty that can be done from today to work towards securing the best possible result. 
"The sooner you discuss with an agent about selling a property, the more time you're going to have to prep it and get ready for next year," Tomasino said. 
He pointed out that there are a number of key dates to be aware of including an early Easter weekend, so having a clear plan will be important. 
"We've taken a different avenue this year — we're launching a lot of properties over the Christmas break because we think the market's going to bounce back quite early."
Buttigieg agreed that speaking to an agent early is powerful. "It's about ensuring you've had someone through to get that advice on how you can present your property to appeal to the largest group possible," he said. 
He suggested using the holiday period to "do those skip runs you've been putting off" and clear out anything that won't be moving on with you to ensure once 2024 begins you'll have momentum on your side. 
Klimenko offered a two-phase approach: test the local buyer pool and get valuable feedback with an off market campaign in 2023, then move ahead with a public listing in the New Year. 
"You want to get a shortlist of the best 10 buyers in the area at your price point, get them through this side of the year, and if we get an offer that's too good to refuse it's happy days," he said.
"If not, at least you established the benchmark in terms of feedback and you can hit the ground running next year."