The agent taking Erskineville by storm - Shaun Stoker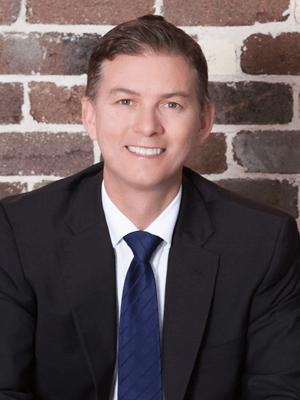 Thanks to his extensive market knowledge, impressive sales record, and unparalleled expertise on Erskineville, an inner west suburb located just a short three kilometres from the city, Shaun Stoker has secured his place as one of the top real estate agents in the area.
Operating the Erskineville branch of Ray White, Stoker works as both a leading sales agent and one of three real estate principles for the area. Despite the scope of his work, put simply, Stoker describes his job as working for owners - and he has done a good job for them, selling over 2000 properties in Erskineville over the last decade.
Stoker's average sale price for an apartment is $900,000, a house is at $1.3 million, and he's got an auction clearance rate of 92 percent in the area - some impressive stats.
Stoker was attracted to Erskineville because of its unique characteristics, which he believes make it an ideal suburb for any potential home owner.
According to Stoker, the short distance to Sydney University, the RPA Hospital, convenient public transport, and being less than 3 km from the city make Erskineville one of the more desirable suburbs in the inner west.
"What brought me into the area was the village element. It's community-based, where everyone knows each other, so if you do a great job for someone, the word gets out. The demographic here I really get along with, the open minded people just trying to make a success of their lives," Stoker said.
"In my 14 years here, it's always had a high demand in purchases purely driven by the fact that it's so close to the city and it has a great infrastructure. You've got King St just up the road with theatres, restaurants, and bars, and then you've got this really good village feel in Erskineville which people love. The fact that it's so central and yet it has a village feel, I think people are attracted to that."
Stoker has a range of different types of clients but said that, having worked for a number of investors from both Australia and abroad, they have all been attracted to the area due to its strong local infrastructure and well-maintained properties with high values. Despite the large amount of investor interest, Stoker said Erskineville is still an area that brings in a number of first time home buyers and established independents.
However, while it may seem that, thanks to all the attractive features of the area a property in Erskineville practically sells itself, working the market and prospective buyers to get the best possible outcome from a sale takes the skill and expertise of an experienced agent.
What keeps this clientele coming to Stoker, he believes, is his consistency and sales history. Positive word of mouth and customer reviews on OpenAgent are helping new clients find Stoker every day.
"I'm very committed to the job and I'm consistent. I work in 6 days a week, and I really care about what I do and about getting the best possible outcome for my clients," Stoker said.
To ensure Stoker can give his clients the best possible service, his practice has compiled a database of potential buyers for every type of property you might possibly come across in the real estate market.
Having over 7000 people who have expressed tentative interest or are actively looking for houses in the area stored in the practice's database has led to "huge success" in selling properties efficiently and effectively in and around Erskineville, Stoker explained.
As for Open Agent and the benefits of using their system to find and service clients, Stoker said it is a great tool for any prospective buyer or vendor unsure of which agent to go with, helping everyday people find the "very best of the industry to help them sell their biggest asset."
For more information on traits to consider when searching for a real estate agent, and how to find a trust worthy agent, take a look at our blogs.