Real estate agent profile: One of Australia's female real estate principals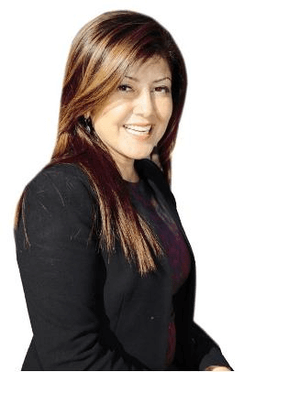 Veronica Perez has been a successful real estate agent and principal for over 20 years. She has won numerous awards and accolades over her storied career, with the majority naming her among the top salespeople in her area.
Always having had a passion for sales and helping people, real estate was a natural choice for Perez. Her previous success in retail, where she became the youngest manager of a flagship Angus and Coote store, allowed her to secure a job and make a name for herself in the real estate industry.
"I've always been in sales since I left school, so I've always been oriented towards servicing.. I did end up getting a lot of accolades and awards through retail and just kept getting to the next level and the next level," Perez explained.
"I then thought, what's the ultimate job servicing and helping people from that sort of perspective? I eventually saw real estate was, so that's how I got into it when I was 26, I went straight into sales."
Perez now manages Perez Real Estate, the Maroubra branch of PRDNationwide, a real estate researching and consulting business with a number of offices throughout Sydney.
She believes the company is a good system to be part of, a system that allows her to do more in-depth research on the housing market and ultimately allow her to make her clients happy and successfully sell or buy their home.
"I've been with [PRDNationwide] for 12 years, they're a really good support group with offices throughout Australia and overseas. They focus on the research through properties, so they consistently give me information about the market, statistics, how the economy's going, returns in the economy, constantly providing information to us," Perez said.
Having grown up in the Eastern suburbs, Perez can't deny an affinity for the area, but this was only one of the reasons she decided to make the area home of her real estate career.
Maroubra and its surrounding suburbs are highly sought after, which makes it an ideal area for real estate agents and principals of housing research firms.
In Maroubra the median housing price is $1,740,000 million, while the area saw an overall growth percentage of 15.23 over the last year. This reflects a relatively strong property market that matches similar areas in the Eastern suburbs, where prices are on average $1.2 million or higher.
Despite this, Perez is adamant that it doesn't matter where a real estate agent works, but rather how much an area means to them, and how committed they are to ensuring the needs of their clients are met and their goals achieved. She believes genuinely caring about the customers and clients in the area they work in can make anyone perform better.
"I don't think it really matters where you are, I think you've just got to work in an area that's close to your heart and means a lot to you as an individual," Perez said.
If you've grown up in an area and know the community, then you will have a genuine interest in wanting to help people in it, Perez explained.
"I think that's really important, because when you're a real estate agent you're really changing people's lives and if you connect with those people then you'll obviously try harder and push through and do better for the people that you already know and live with."
As well as word of mouth within the community, Perez uses the services provided by OpenAgent to connect with clients and further research the housing market around Australia. With the platform cataloguing real estate agents according to the areas in which they have the highest recorded sales, among other factors, Perez said she is frequently contacted by people looking to buy or sell in the Eastern suburbs.
"Open Agent has been good for me, because I get the opportunity to find clients and help people in the area, and that's just what I do. If I get the listing, great, but for me it's about actually being able to help people with the process," Perez said.
Customer reviews on OpenAgent describe Perez as structured and persistent in following up and seeing things through to the end for her clients. In turn, Perez said she just doesn't sleep at night if things haven't been done 100 percent correctly.